More Australians Than Ever Are Going to ER With Extreme Sunburn
It's basically a second-degree burn—and it can cause nerve damage.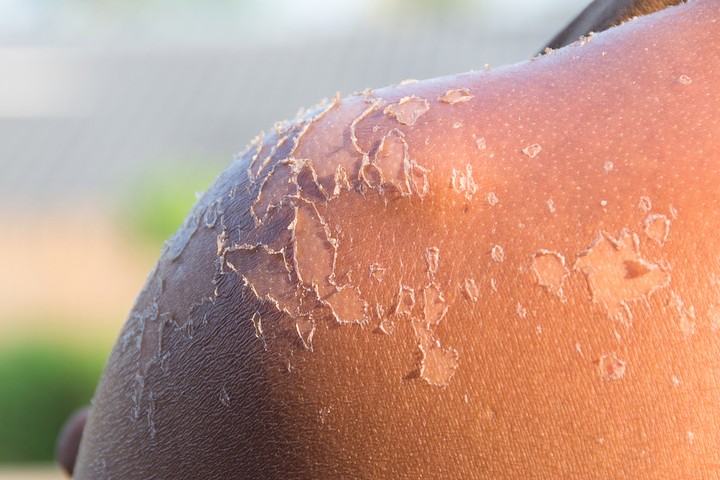 shutterstock
The number of Victorians getting so literally cooked they have to seek emergency hospital services has risen sharply in the past year, according to Cancer Council Victoria.
Data published under its SunSmart program shows that 355 people went to the ER for sunburn in the last financial year, compared to 216 the year before. Unsurprisingly, most cases occurred in January.
The figures also show that 57 percent of sunburnt patients were male and 72 percent were under 30. The worst affected were Victorians aged 20-29, who made up almost one-third of all sunburn cases.
Dr Yan Pan, a dermatologist at the Victorian Melanoma Service at The Alfred, explained via SunSmart that an urgent case of sunburn is no joke. In fact, it's a second-degree burn, which means potential blistering and (worse) nerve damage.
"If you have severe sunburn, for example with blistering and/or nausea, seek medical attention immediately," Pan advised. "For mild sunburn, it's really important to stay out of the sun and let your skin recover. Use cool compresses or bathe in cool water to soothe skin, but avoid using soap or other irritants."
The Cancer Council's National Sun Protection Survey says the most common reason given by Australians for their sunburn was spending too much time in the glare of the sun. Other common reasons were forgetting about sun protection or thinking it wasn't needed, not applying sunscreen properly, and just not applying it AT ALL in the hopes of a tan.

Sunscreen should be applied every two hours at least, according to experts, and not thought of as an impenetrable force. "You need to protect your skin in five ways," said SunSmart Manager Heather Walker. "That means covering up with clothing, sunscreen, a broad-brimmed hat, shade and sunglasses."
Seriously, just do what she says? Two in three Australians will be diagnosed with skin cancer in their lifetime, and melanoma is the leading cause of cancers in older teenagers and young adults.
This article originally appeared on VICE AU.