This article originally appeared on VICE France
On the night of the 23rd of April, the result of the first round of the French presidential elections became clear – social-liberal candidate Emmanuel Macron won with 24.01 percent of the votes, while far-right National Front leader Marine Le Pen came in close second with 21.30 percent. One of them will become France's new president after the second round of elections, on Sunday, the 7th of May.
Before the first round of the elections, VICE France handed out disposable cameras to supporters of each of France's presidential candidates to document their week, while canvassing for their favourite candidate. Today, VICE UK is publishing the photos taken by supporters of the two winners of the first round – Macron and Le Pen. Click here to see what a week in the life of a Macron supporter looks like.
Damien Obrador is a councillor for the National Front in the department of Gironde in southwest France, and deputy assistant to Steeve Briois – Vice President of the National Front, MEP and mayor of the town of Hénin-Beaumont (where Le Pen celebrated becoming a finalist after the first round of the presidential elections). After receiving his photos, I briefly called him to ask about the campaign.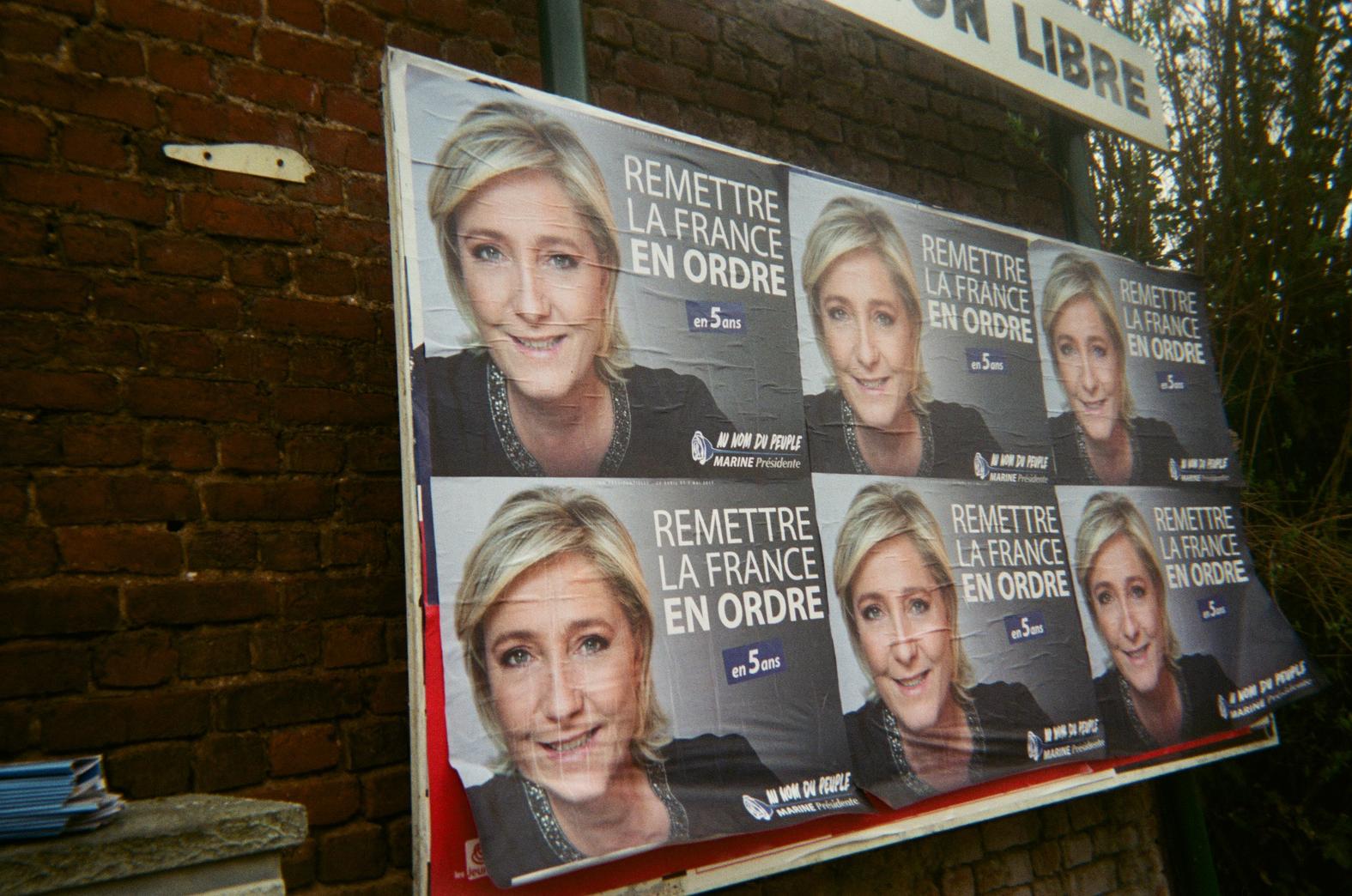 VICE: Why did you join the National Front when you were 18? Just because of your politics, or did you also consider that it's easier for young people to play a political role within the National Front than in more established parties?
Damien Obrador: Because of what I believe. Mostly because of the party's stance on European issues. I think the Euro lowered our quality of life and our buying power – which was exactly the opposite of Chirac's argument at the time. And of course because of its stance on immigration. My family generally voted right-wing in the past – Chirac, Sarkozy. But they've veered towards the National Front over the last few years, like me.
As a local councillor, what do you do during the presidential campaign? I see you giving out a lot of flyers in the pictures.
Yes, like all the other members of the party I campaign for Le Pen. Steeve Briois is just as much of a campaigner during national campaigns as I am – he's handing out leaflets, too. We attend meetings, we go door-to-door, we drop leaflets in people's letterboxes, we go on marches and we put up posters. We try to touch people's hearts and minds. We want someone to see Marine Le Pen everywhere during their day – on their way to work, when they're running errands, when they get home and open their letterbox.
Do you think that voting for the far right is essentially a vote against the system?
For a start, I don't think of the National Front as an far right-wing party. In the past, a vote for the National Front might have been a vote of protest, or rebellion, but generally people are real supporters these days.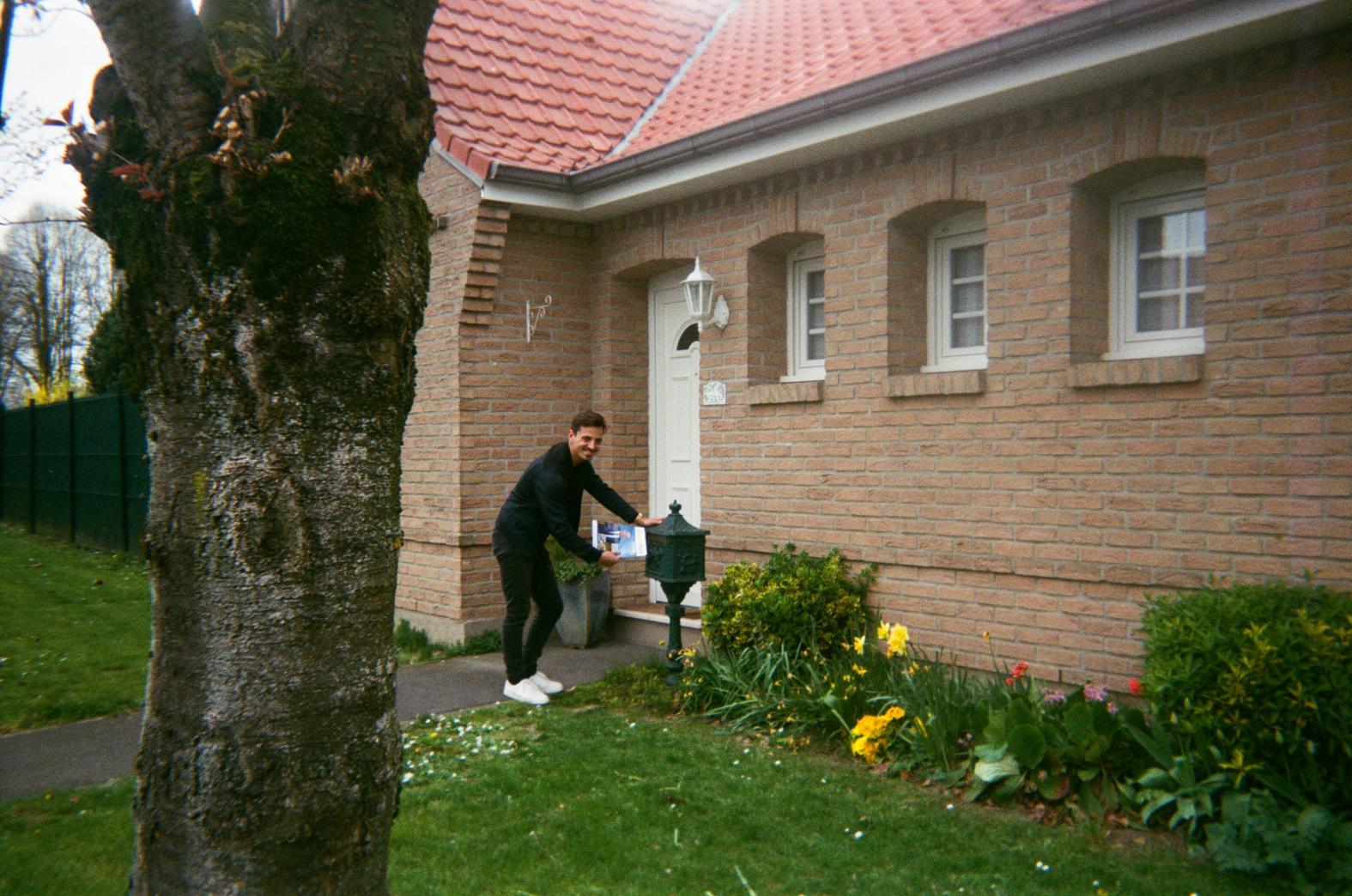 If you don't think it's an far right-wing party, then what do you think it is?
A right-wing party with a focus on immigration and identity. You can call it populist too – that doesn't bother me. People support it because they feel a multicultural France doesn't work anymore, that's one of the reasons young people are so confused right now. They've been stripped of their roots and their history. Different cultures living together looks nice on paper, but in reality, I don't think any good can come of it. Things like the Eiffel Tower are heavily guarded because of the risk of an attack, and I think that's sad.
So do you really think Marine Le Pen could be elected president of France?
I really and truly believe that. When people take a leaflet, they say, "We're going to win this time."
Scroll down for some more snapshots from Damien's week. Click here for the week of an Emmanuel Macron supporter.