This article is part of our VICE Weekends summer series, presented by Weis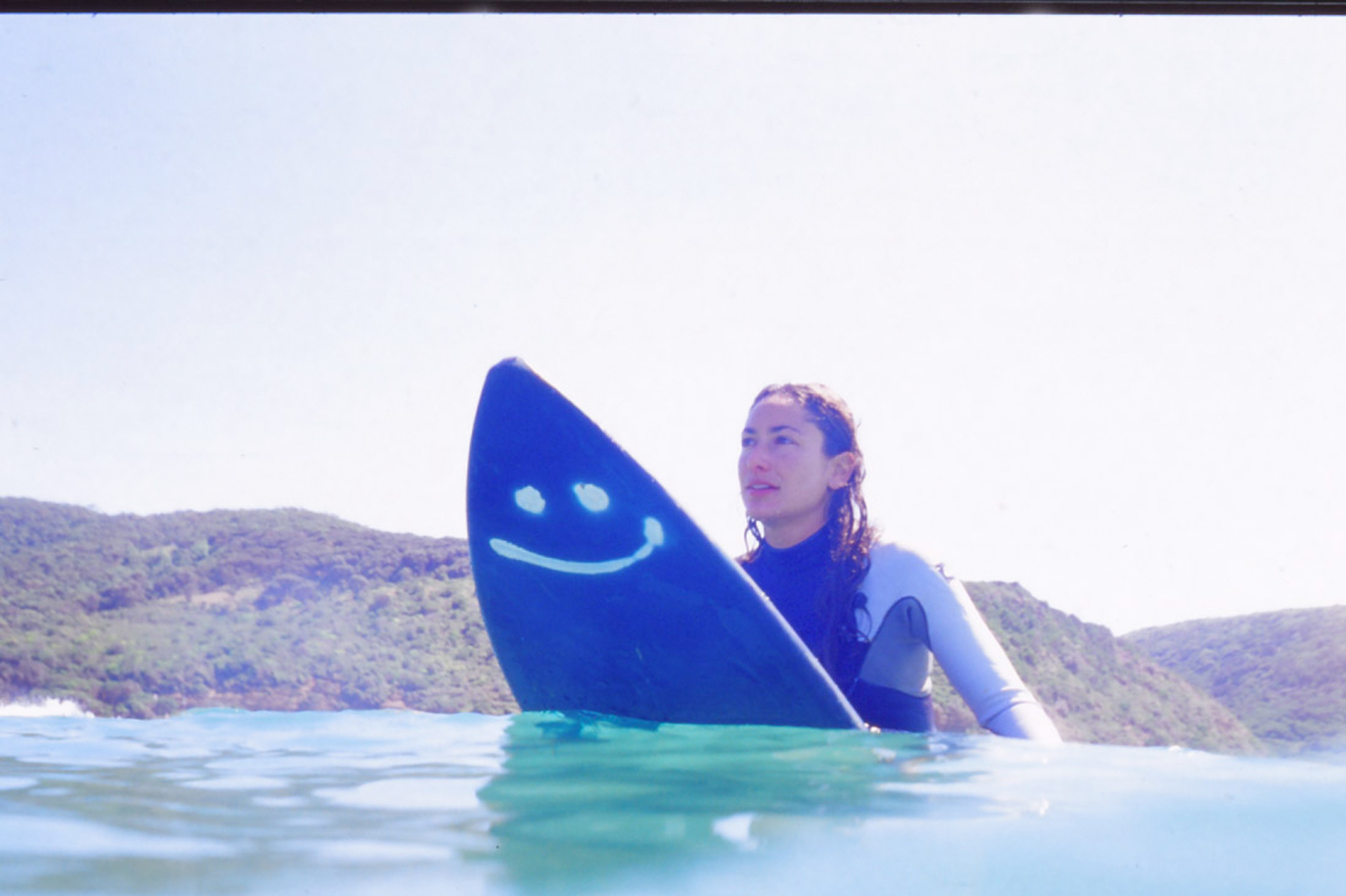 Lyndsay Noyes is a pro surfer turned photographer. She shares a personal essay about the power of the ocean and the beauty in art that celebrates it.
There are more lucrative ways to make cash, but when you're 13, being rich in the currency of boardshorts, wetsuits and a year-round tan screams success.
At first, I was content on my bodyboard. I only started standing up after being mocked by my friends, called a sponger and a speed bump. From the first moment I clambered ungracefully to my feet, surfing found its way into every crack in my life. I found a new sense of stand up cool in a world previously spent floating in awkward tween boredom.
There's no set of rules to becoming a pro surfer. My path consisted of obsessive pre-dawn mornings chaperoned in mum's Holden Commodore down to the closest beach, and too many days skipping school if the waves were good. The beach was an escape from the realities of my everyday suburban Sydney life.
I competed around the world for many years, travelling to idyllic places like South Africa, Hawaii, California, and the Maldives. Winning and waves were all that mattered, everything else was just a comma between surfing relentlessly.
It wasn't until my sponsors sent me on trips with surf photographers like Thomas Campbell, Jeff Canham, Rip Zinger and Ryan Heywood that I saw photography in a new way. These guys weren't just taking action shots, but capturing the art, beauty, and misfit characters that surfing had spawned. The posters that adorned my walls of Mick Fanning and Lisa Anderson were replaced with the art photos of my new idols.
Getting to experience these personalities first-hand left a lasting impression. I took what they taught me and applied it to my own experience, using photography to say all the things I felt about life in the water.
I shoot to try to capture the sense of freedom that surfing and the ocean brings and the culture that surrounds it. From portraits of my pro friends to the dark waves of the South Coast, my photos are about letting people into a world unknown. A world that can be hard to access if you haven't spent most of your life consumed by the sea.
You can follow Lyndsay Noyes on Instagram
This article is presented by Weis