This article is part of our VICE Weekends summer series, presented by Weis
Hilary Pearce and Simoen van der Meent are a couple of legends who've been buying bikes, fixing them up, and then riding to places like Jan Juc or along the Great Ocean Road to escape the city and feel the wind in their faces. We spoke to them about the freedom and independence riding brings, becoming your own mechanic and what having community means to them.
VICE: How did you get into riding?
Hilary Pearce: I grew up thinking I could never afford a car, so I became infatuated with old Vespas thinking that could be more attainable. As an adult, I made that dream come true by getting a beautiful 60s Vespa. I had that Vespa for 12 years. Three years ago I sold the Vespa and my guitar to buy a motorbike off Gumtree. I really liked the idea of motorbike touring and the sorts of adventures I could have.
Simoen van der Meent: When my friend Nadine showed me pictures of her boyfriend's old Norton Commando I thought it was one of the most beautiful things I'd ever seen. When I stayed with them in Christchurch we went for a ride to Akaroa and they chucked me on the back of now one of my good friends James' bike. I was pretty much sold on the whole motorbike thing after that ride. Later that weekend I tried riding a dirtbike and crashed it straight away and broke the break lever clean off. Soon after that, I moved to Melbourne and got my licence. Hilary had traded in her Vespa for a motorbike and next thing I knew I was pretty much making her upgrade and taking that motorbike off her hands and riding it.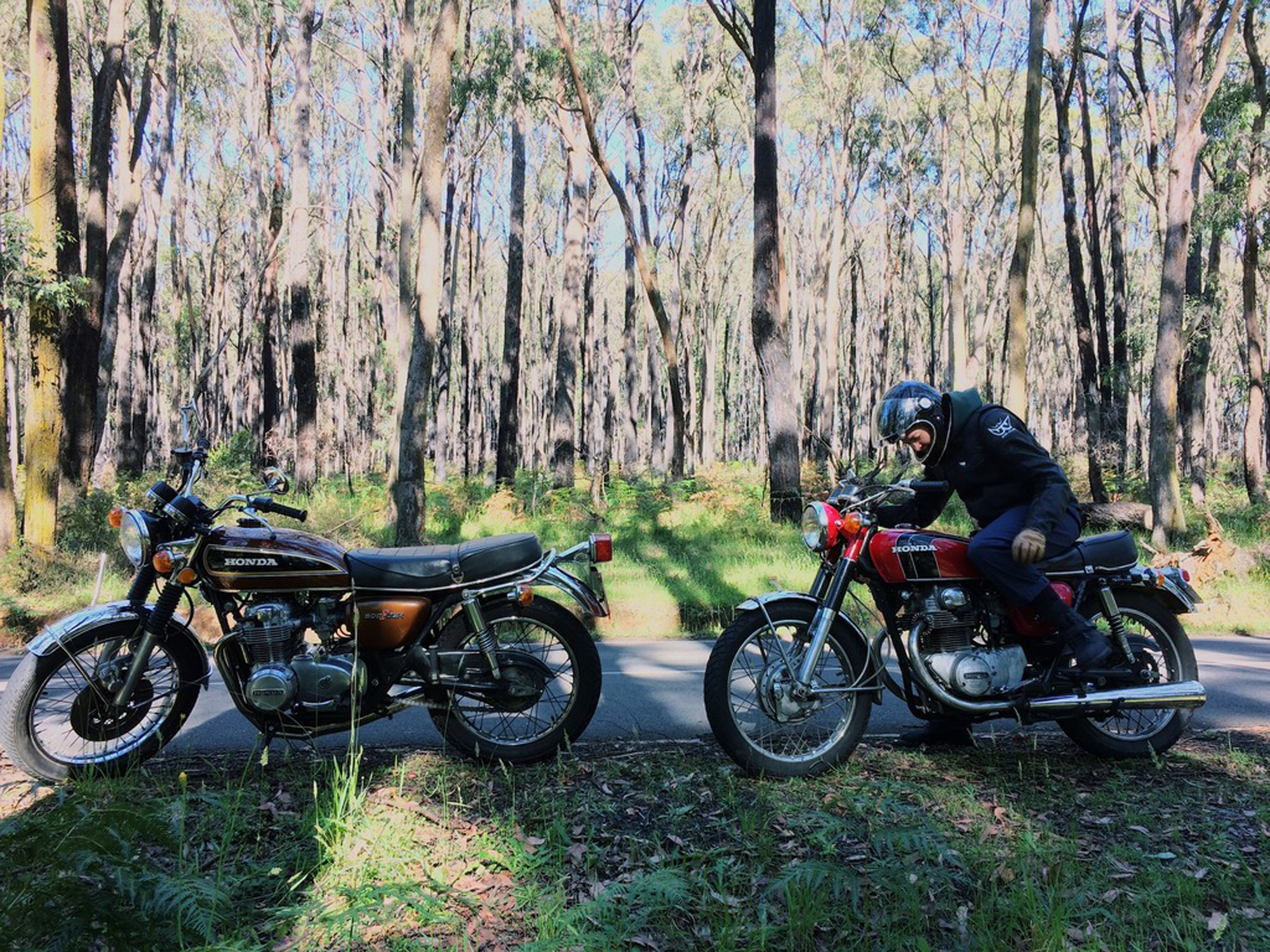 You've gone on some cool group rides. What does having a motorcycle community mean to you?
Hilary: Group rides are not for everyone, but it's helped challenge us to be better riders and make friendships we will have for life. We ride with a couple different groups and each has their own benefits. It's been awesome meeting so many new people from all walks of life. Like any sub-culture there are some total legends and some blockheads, so you find the good ones and ride with them more. Within the community there's always ways to help one another. Whether it be finding spare parts, helping rebuild bikes or sharing riding knowledge and experience, there's always a new friend willing to help.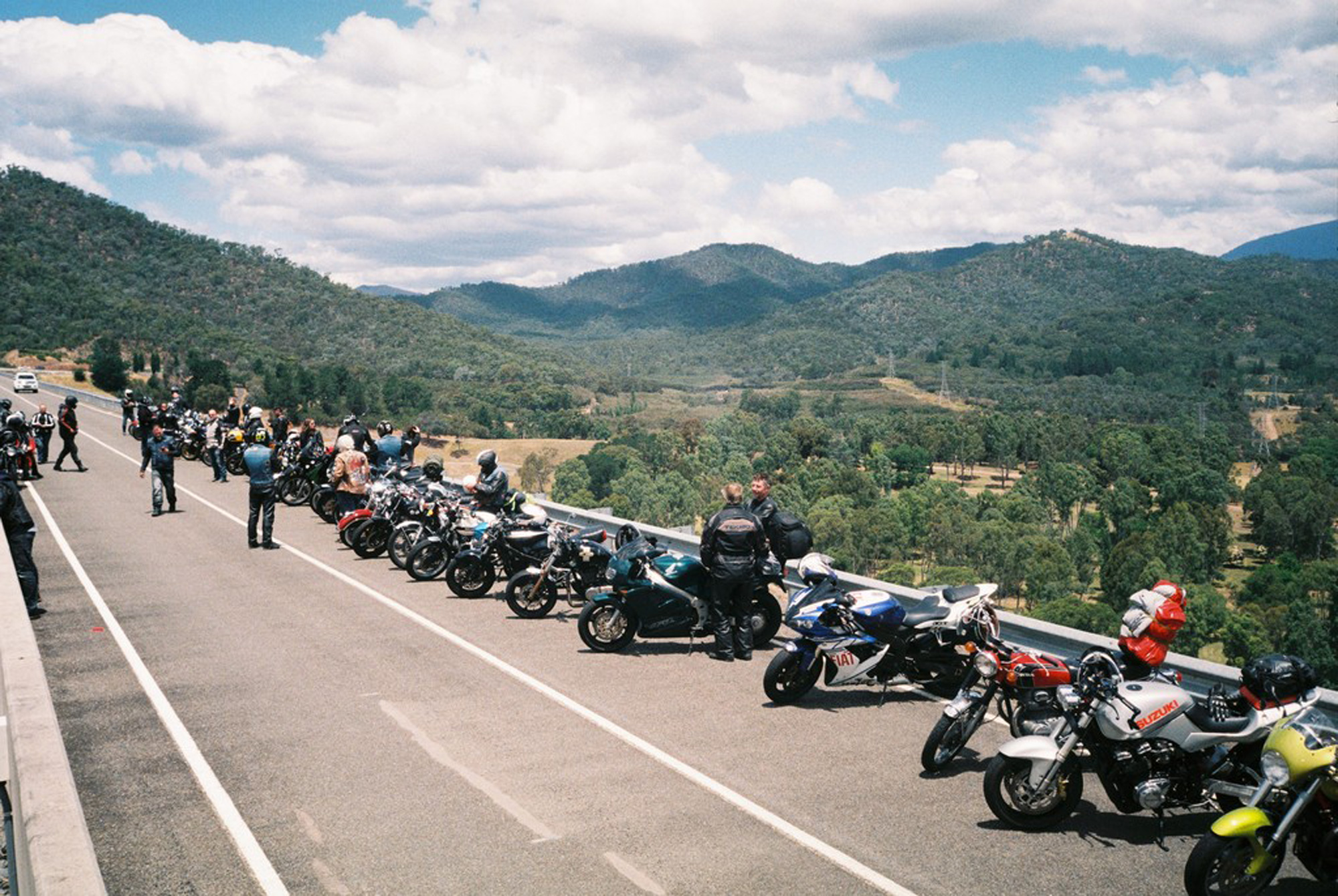 What do you think it is about bikes that brings people together?
Simoen: It's a unique lifestyle that takes a lot of blood, sweat and tears and that's easier shared with others than done solo. Although you're on the bike alone when riding, it's nice to talk about those experiences with other people.
Hilary: I also find it inspiring to see talented riders and mechanics in action or to help other female riders who are starting out. People tend to like talking about what they know as well, it seems learners and teachers are naturally drawn together.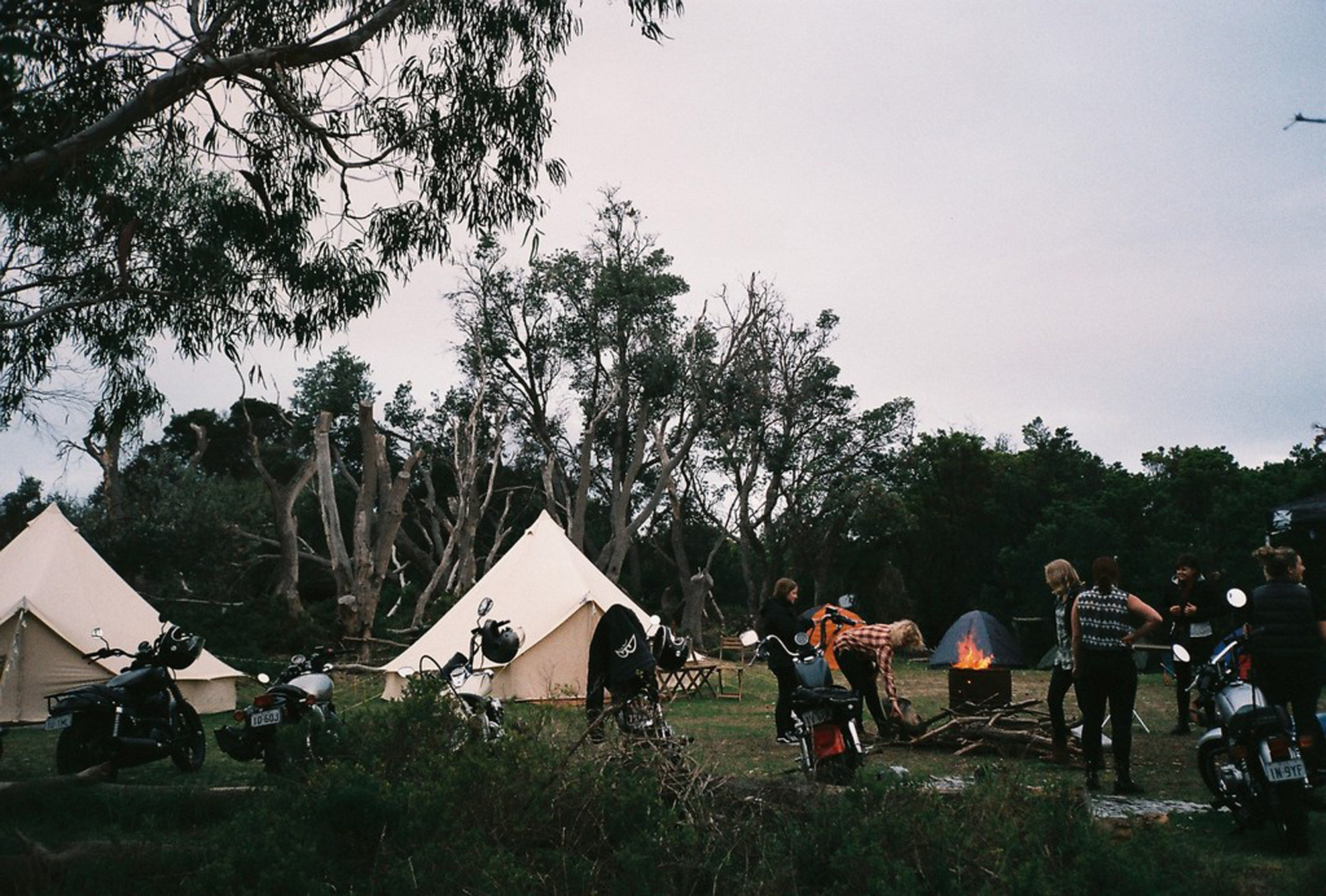 What do you love about being on a bike?
Hilary: Freedom. You connect with the surroundings when you're on a bike; the wind, the sun, nature. It roars and you feel everything. It can be so much fun and they're so damn cool. When I'm having a good ride, especially on my own, I just keep thinking to myself how I'm living the dream, I'm doing all the cool stuff I dream of doing. We went for a ride down Great Ocean Road the other week, you're just eating it all up riding amongst it. It's beautiful in a car but it's more like sitting on a couch watching TV, you're barely dipping your toe in.
Simoen: The independence I have gained and the connection with nature and especially with my bike. I guess I really personify my bike. We have to work together as a team. I have to listen to her and get to know all her intricacies. When everything works harmoniously it's euphoric.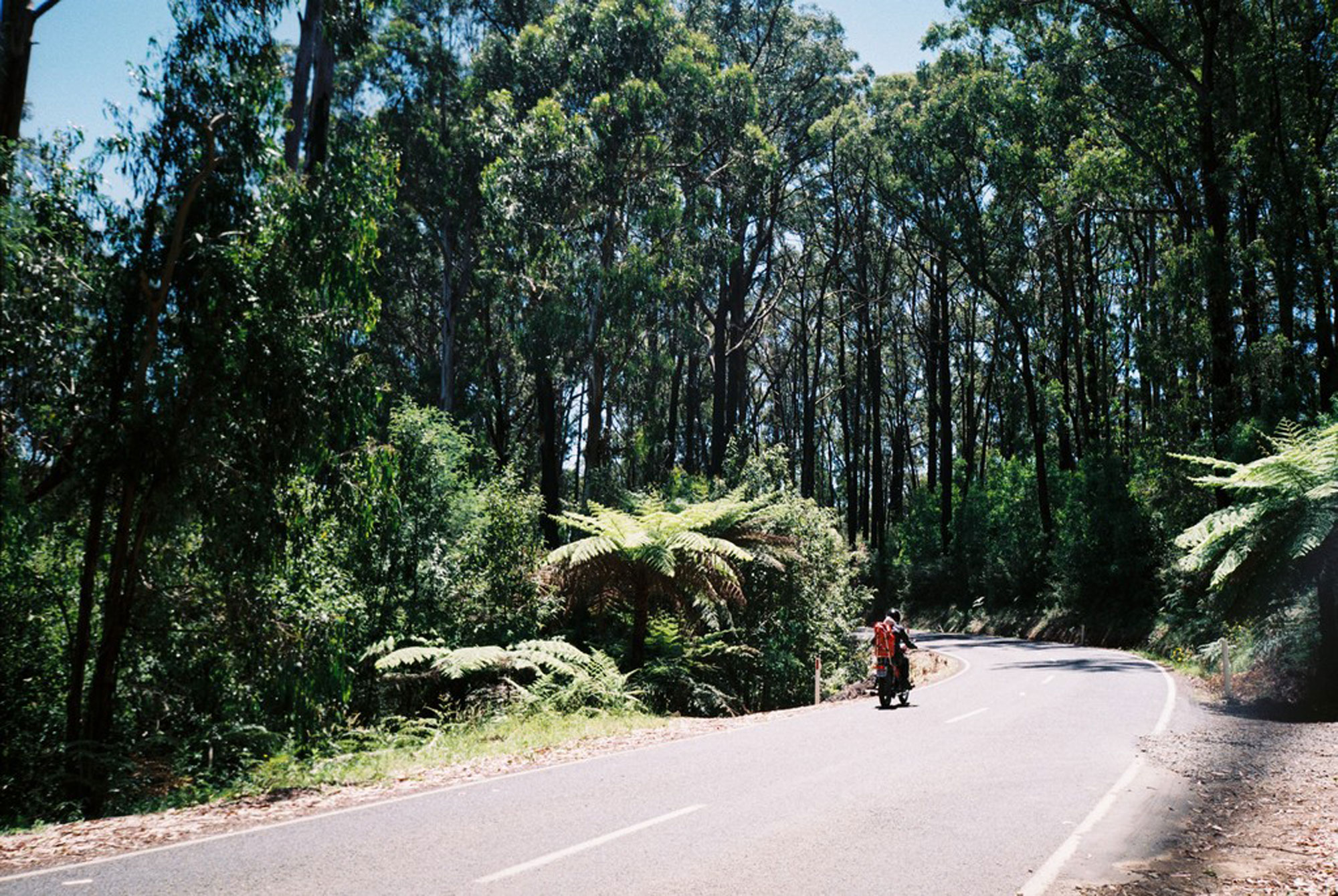 You also do a lot of your own maintenance on your bikes. What's that learning experience been like?
Simoen: You learn pretty quickly that everyone has an opinion about what is wrong with your bike and not necessarily the correct one. Being a complete amateur and a female at that made for a lot of shitty experiences at the beginning, but eventually you weed out the idiots and come across some incredibly talented people that you trust. A highlight for me has been meeting Mad Mal who lives about an hour ride north east out of Melbourne, up in the hills. He let me assist him with a top end rebuild on my bike and he patiently took the time to explain everything to me. We bonded instantly and now I do all the work on my bike with him. He has so much knowledge and skill that he is happy to share, he has become a really important person in my life.
Hilary: I started looking at bikes on the internet, watching videos and reading forums, then I joined a local workshop, Kustom Kommune. It was a great place to meet people and work in a space with good tools, as I had nothing. Simoen has bought some tools recently so we've been able to do some things at home which has made things easier. A socket set and a battery charger sure do come in handy. As Simoen said, the advice of experienced mechanic friends is priceless.
How does it feel to be your own mechanic?
Hilary: It's so satisfying to be able to work on the bikes ourselves. Simoen and I repaired our spare bike recently, which had been left to sit for too long. It was so good using teamwork and every tool we had bought to get it going.
Simoen: We all know riding a motorbike can be dangerous and at the end of the day, you have to have faith in your bike when you're riding it. For me, I have to know everything that's going on with my bike. I've always been interested in mechanics, which is why I liked the idea of buying an old bike. They're set up to be more approachable and are always breaking down in some way, so I'm always getting to learn something new.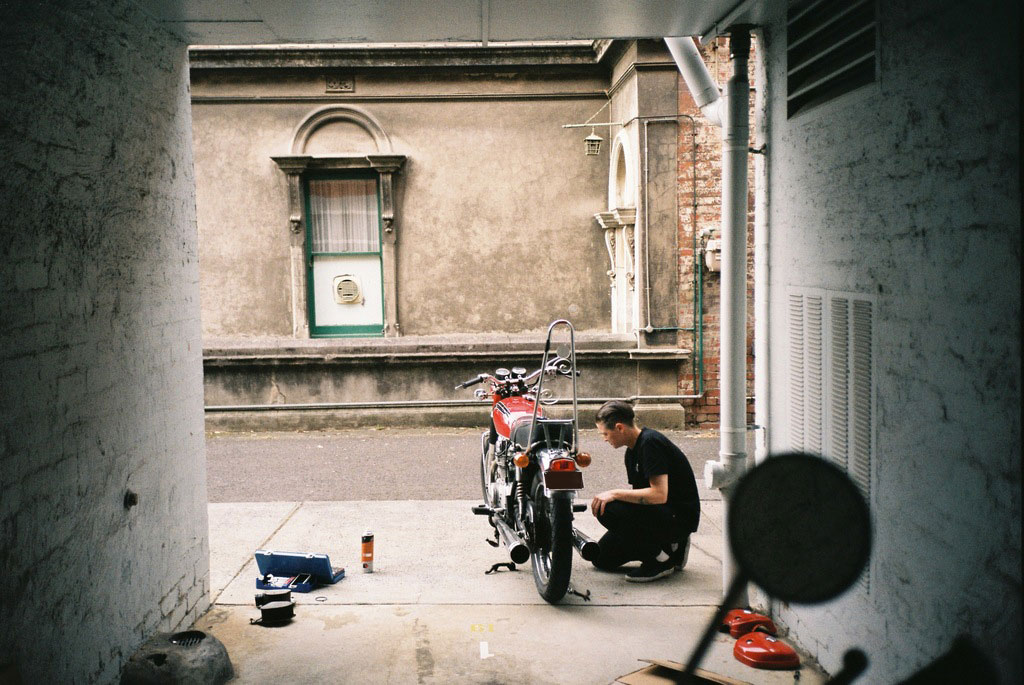 Where's your favourite place to ride?
Hilary: Some of our favourite places have been down the Mornington Peninsula and along Great Ocean Road. When the road runs against the coast and you just see the blue water shooting out next to you it feels so relaxing, it's a place to really clear your head. We always love riding the backside of Arthurs Seat through Red Hill to the beach and back. And a recent ride through the Black Spur to go camping in Kevington was epic.
What's on the calendar for 2017?
Simoen: Next month we are heading to an annual event, Sheila's Shakedown. It's a campout for female motorbike riders and enthusiasts. This year has different organisers and they're ramping it up a bit, we are really looking forward to it. It's a good time to get together and talk bikes and party. Straight after that we're heading for a two week trip to Tasmania. We are taking our bikes over via the Spirit of Tasmania and we'll be doing a clockwise loop of the island and cramming in as much sightseeing and hiking as we can. Other then that, we aim to do a lot more off the grid style camping and hopefully start planning for a stint in New Zealand.
You can follow Simoen van der Meent and Hilary Pearce on Instagram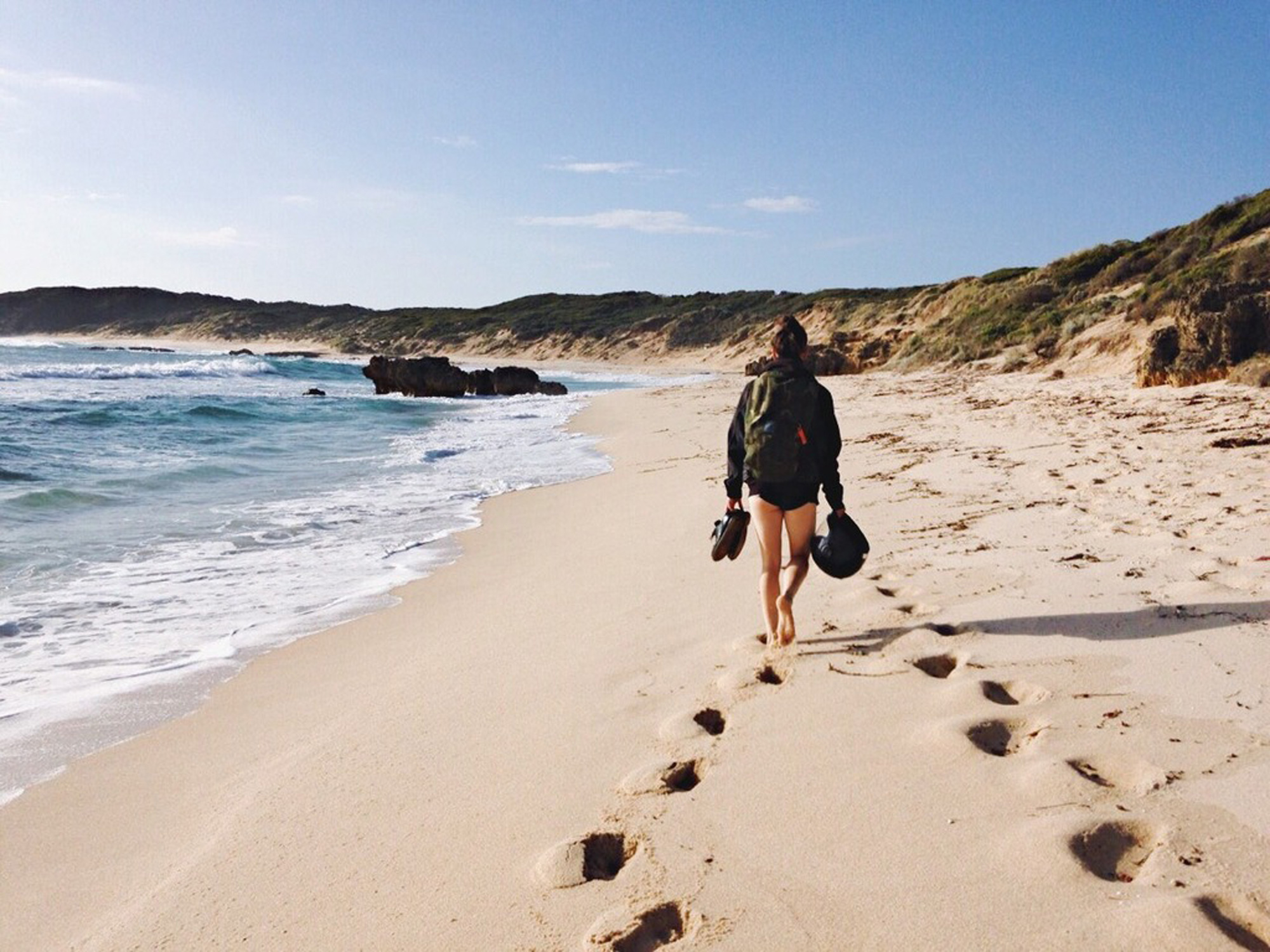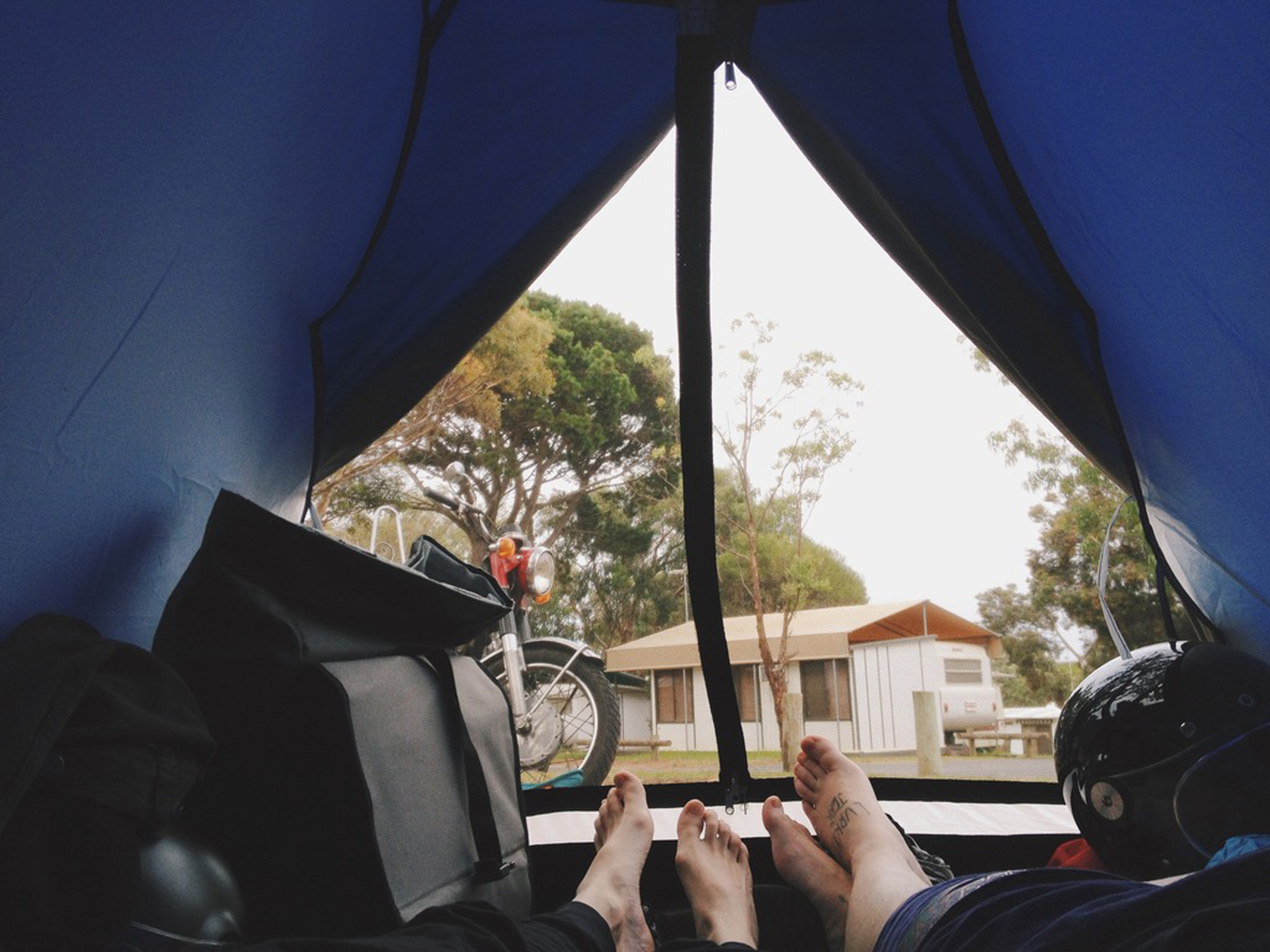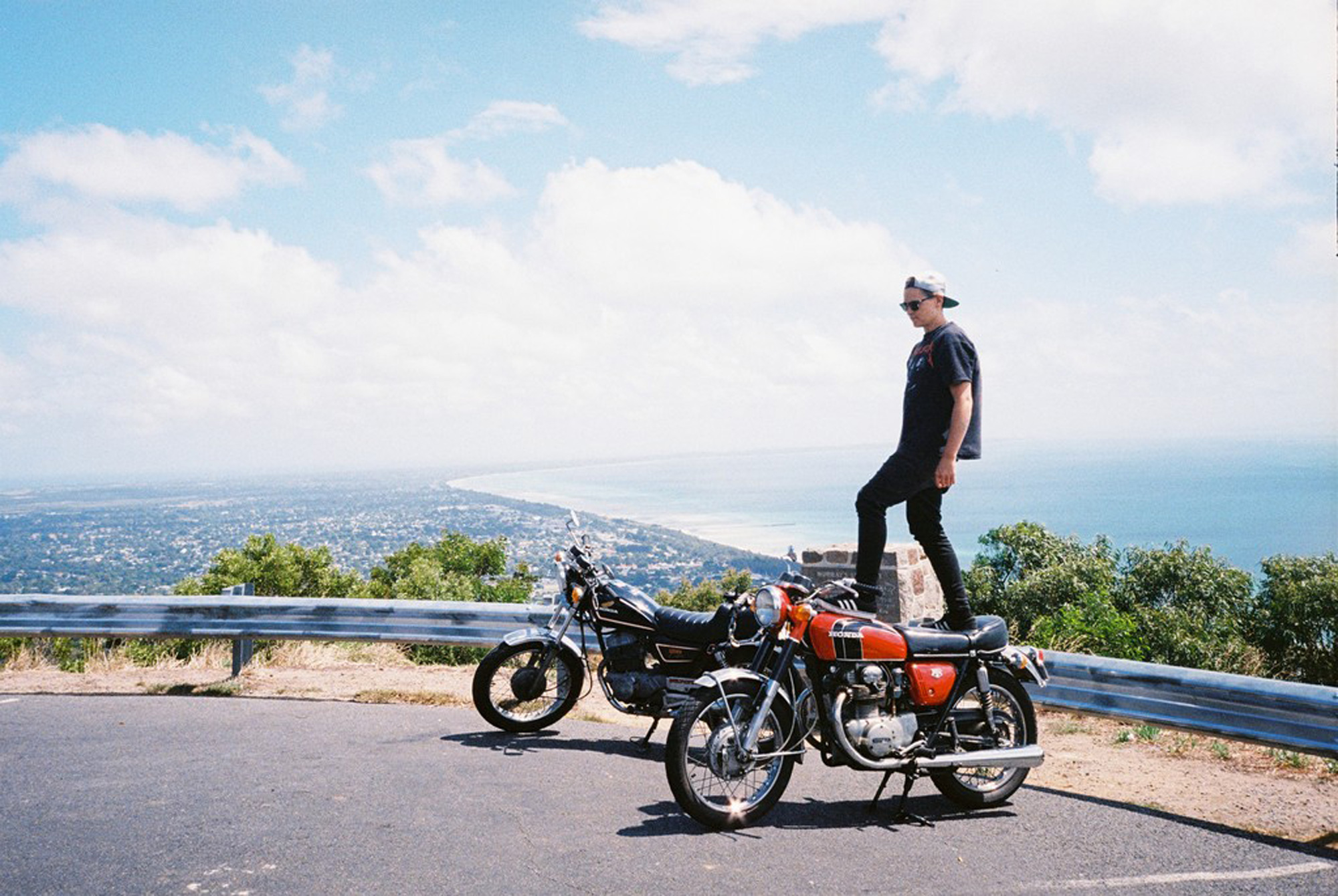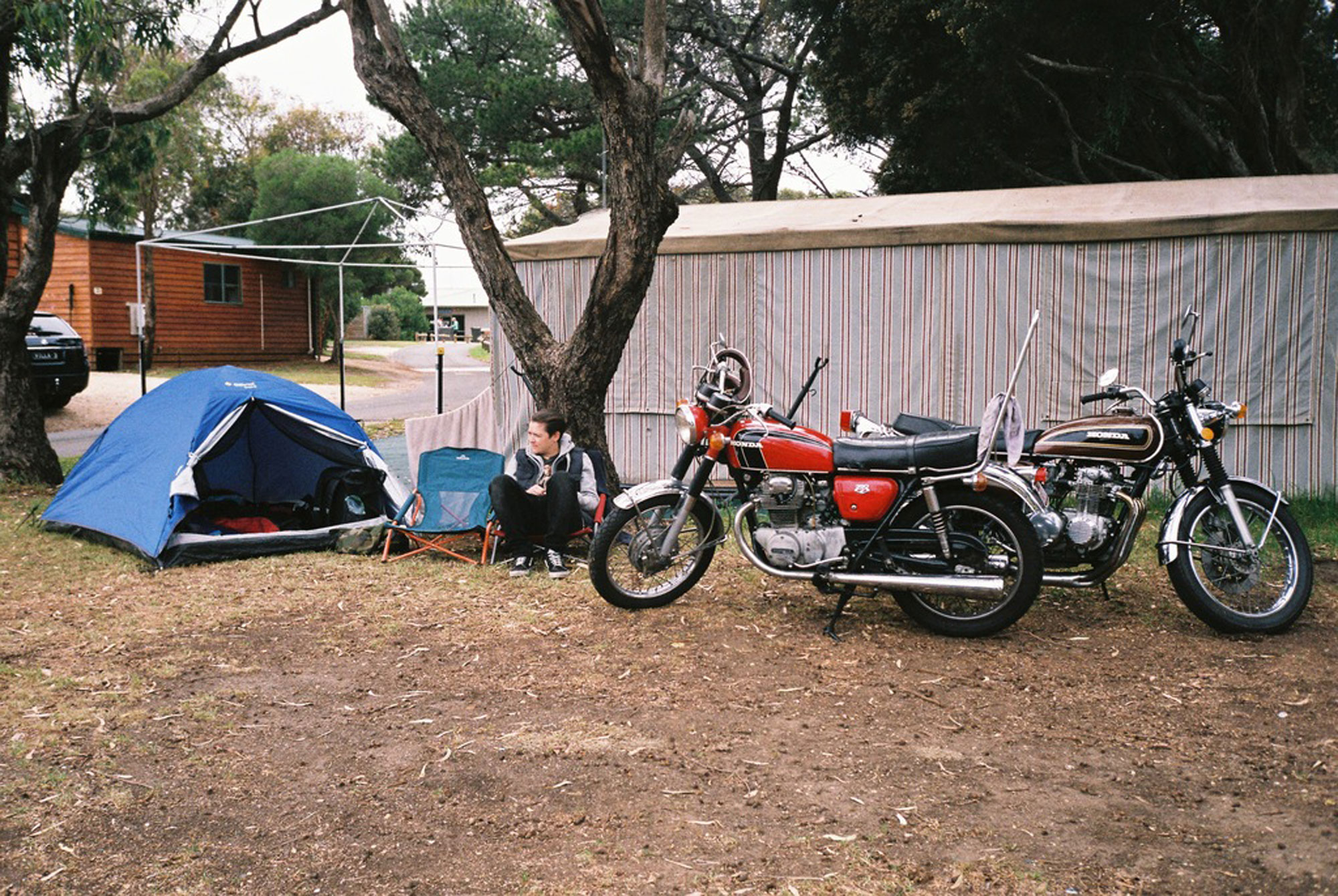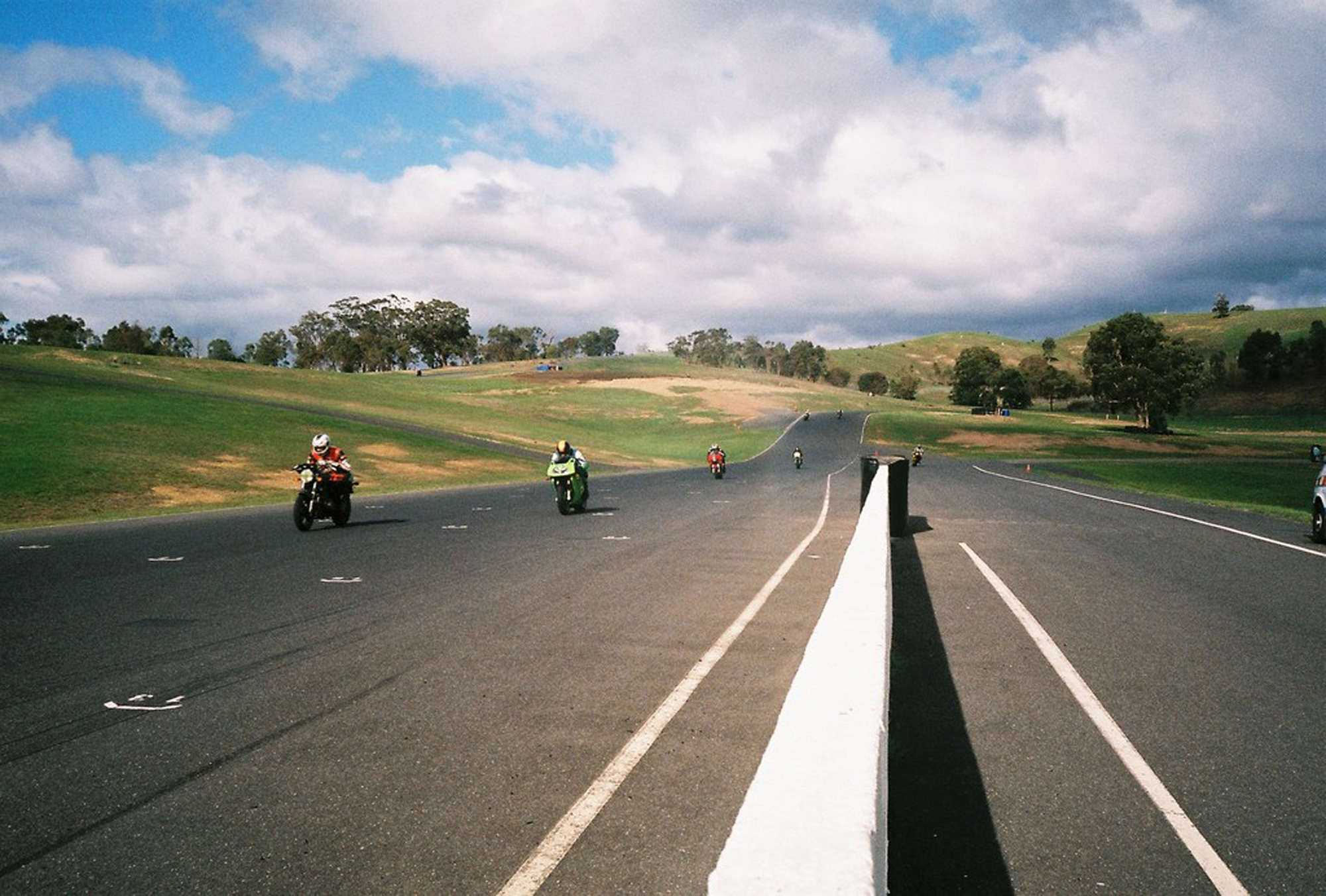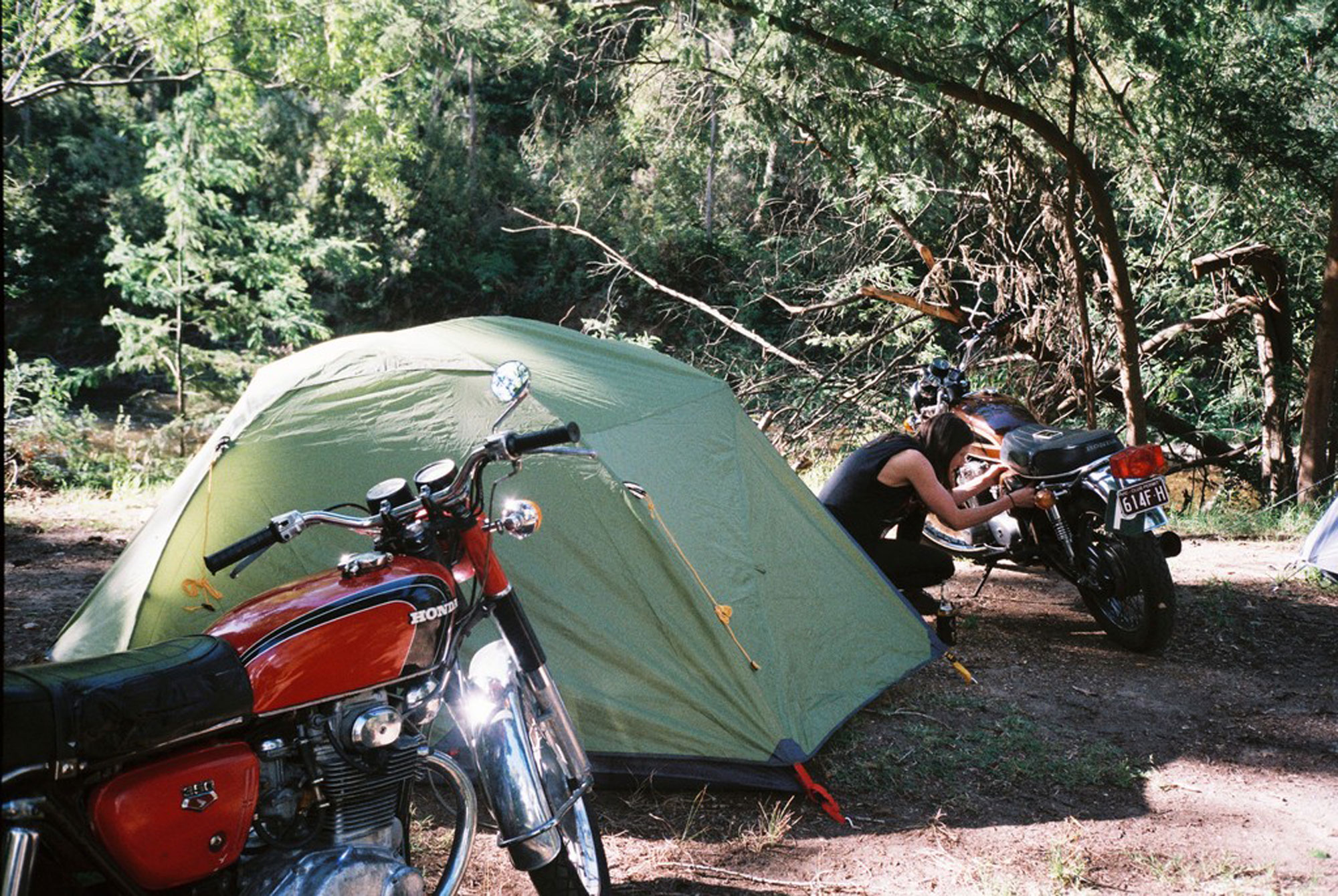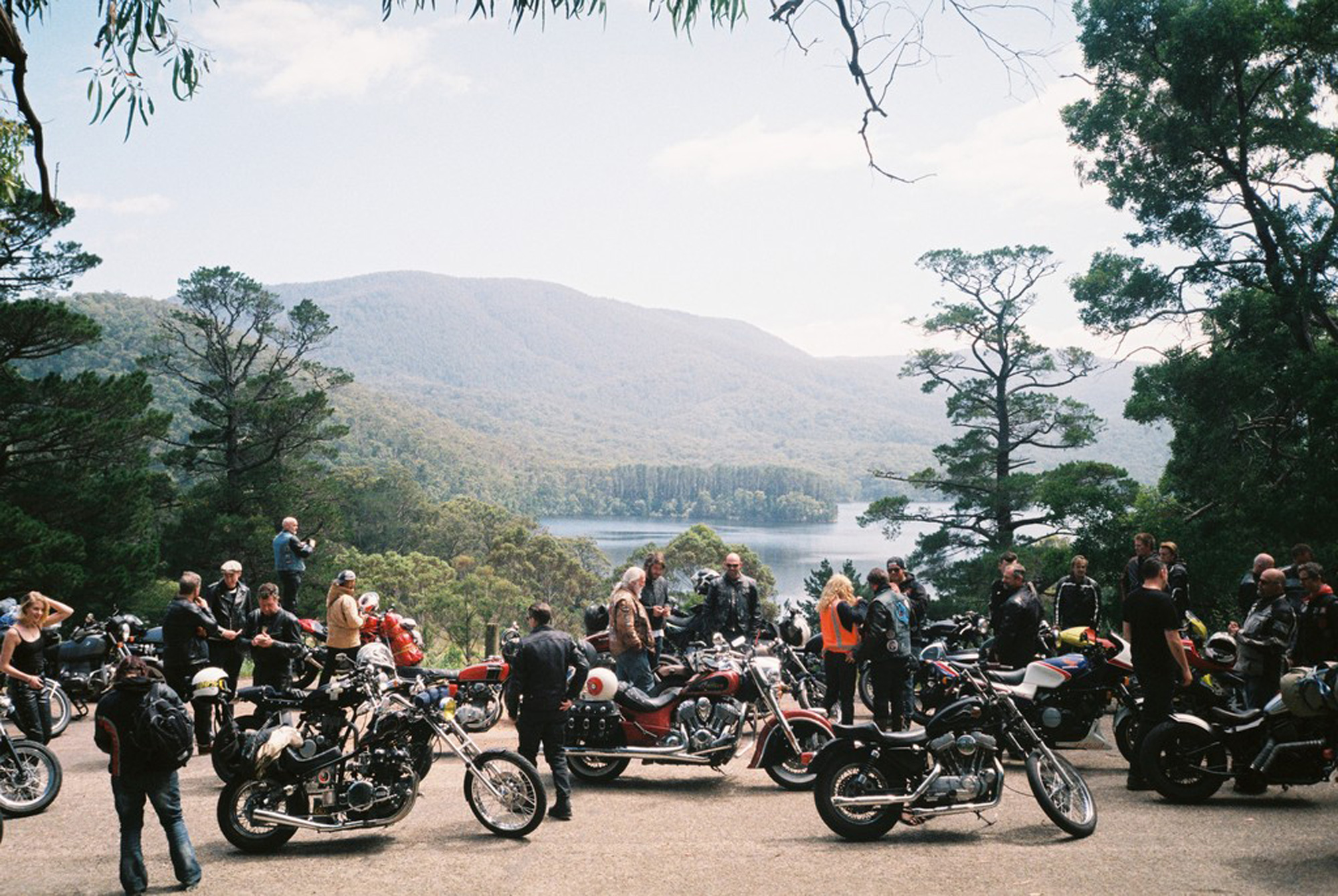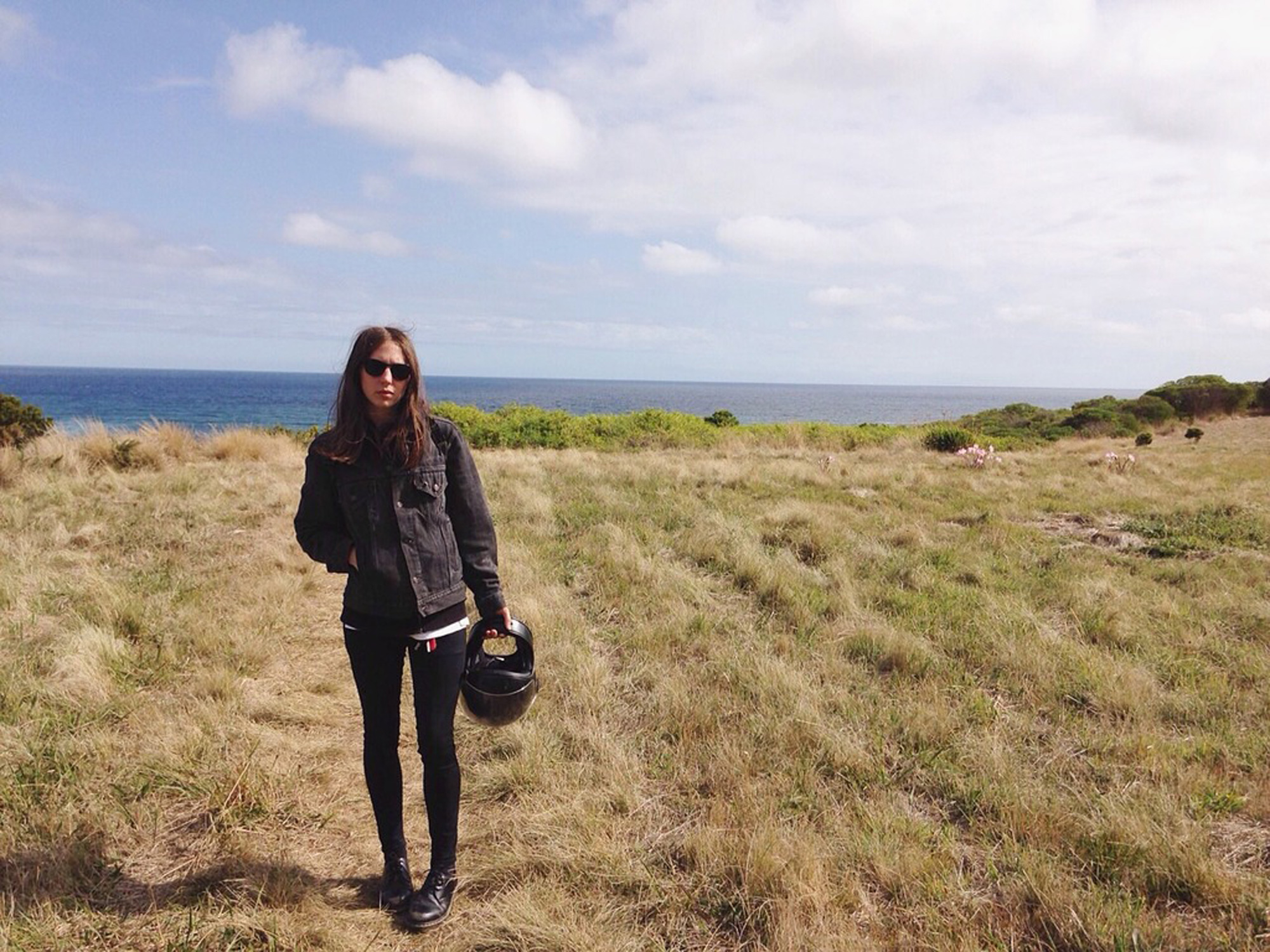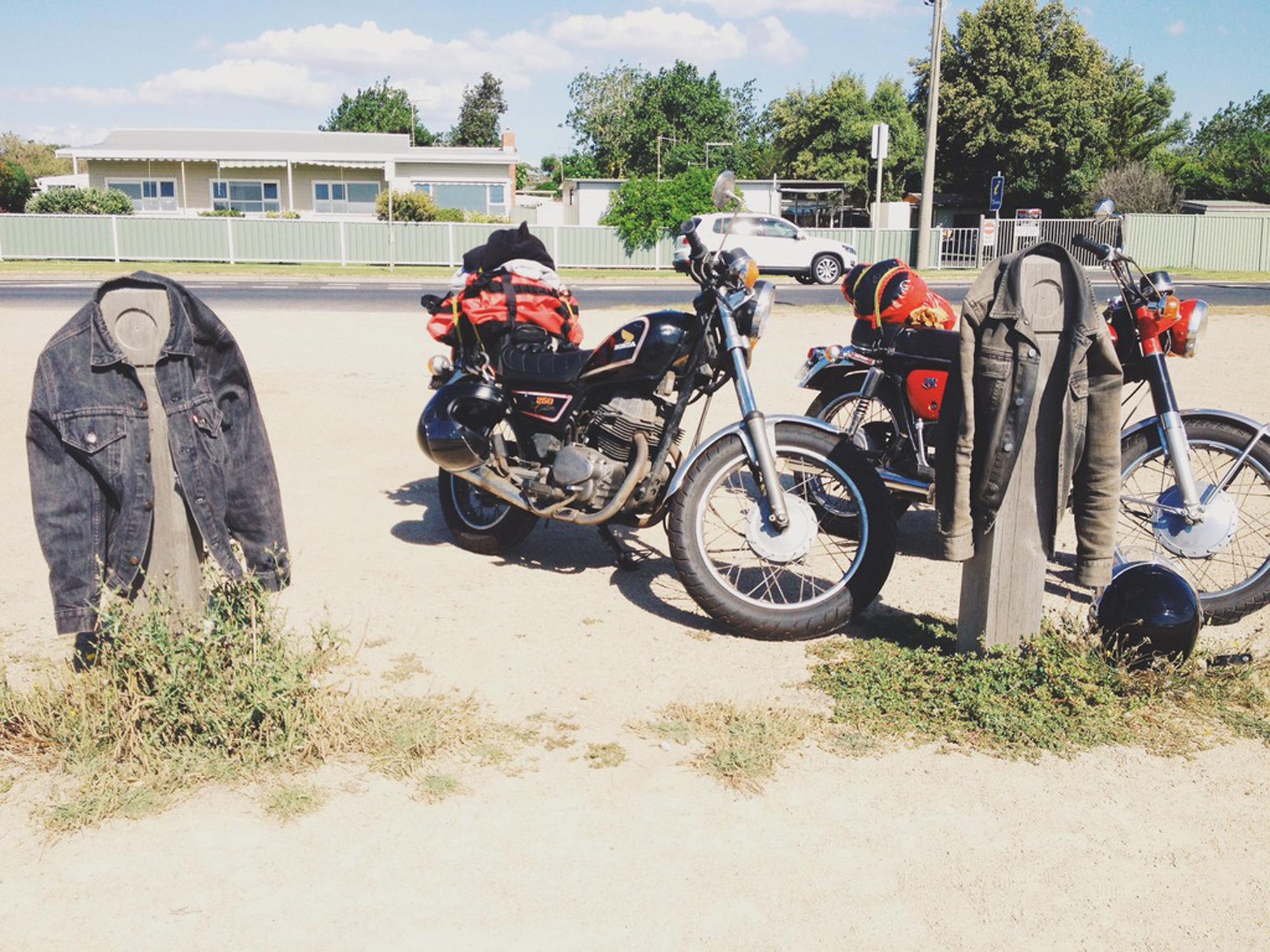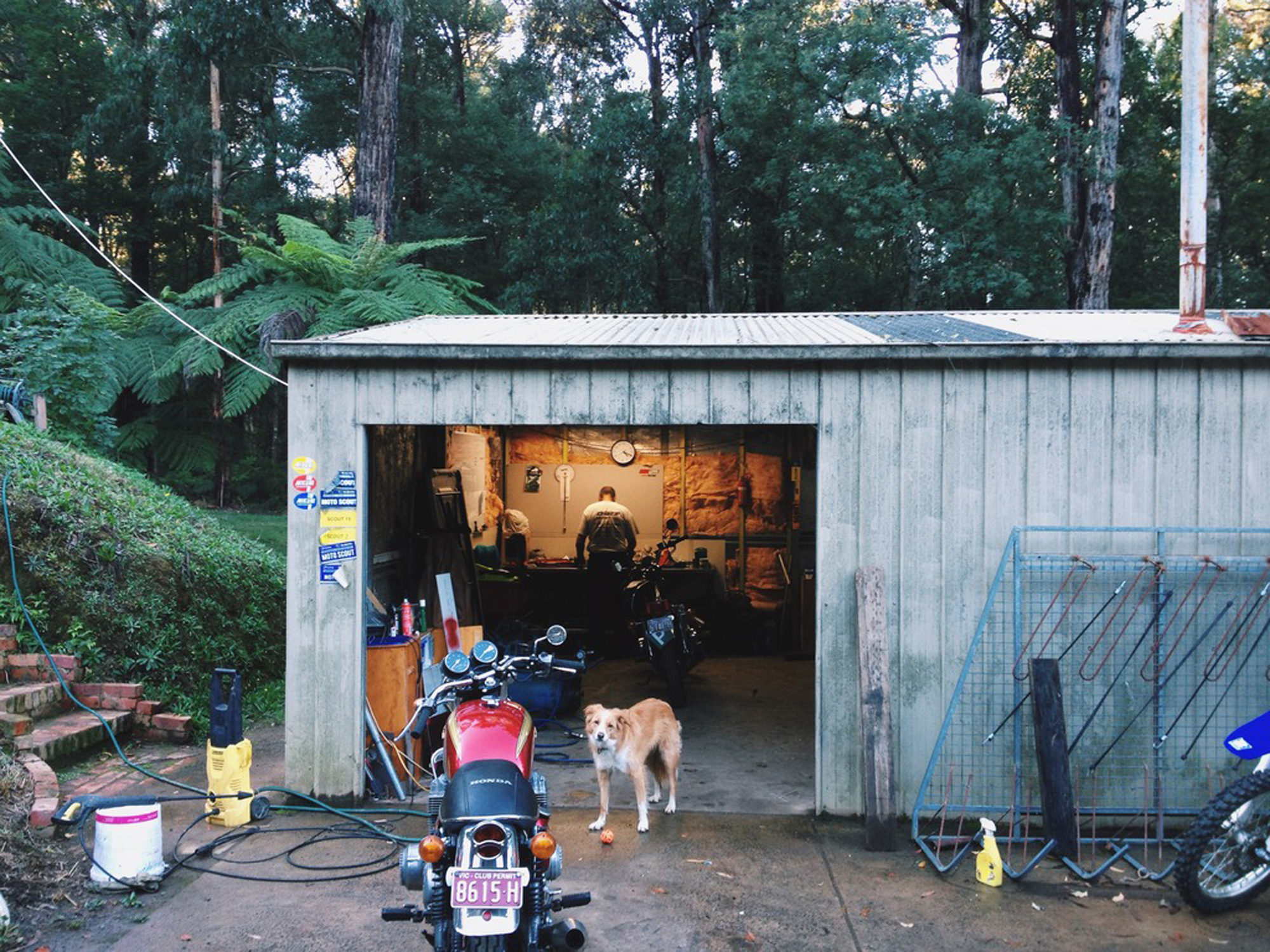 This article is presented by Weis