This article is supported by Nando's.
Kenny is pulling out against the current of Thursday-morning traffic flooding into the city. Every week he makes these drives, criss-crossing the city to intercept food before it makes its way to the dumpster.
Kenny works for Ooooby, an organic food distributor, and as well as delivering his packages, he spends a certain portion of his week diverting food from landfill: picking it up from businesses around the city which opt to donate their end-of day food rather than chucking it.
Today is Kenny's short run—he's visiting only two stores in Manukau and Botany Downs. Every second week though, he picks up chicken from 15 different Nando's restaurants. Pulling up outside the restaurant, all's quiet—not many punters for chicken before 9 AM. Staff are starting to slice capsicum and light blue gas flames before the doors open for the day.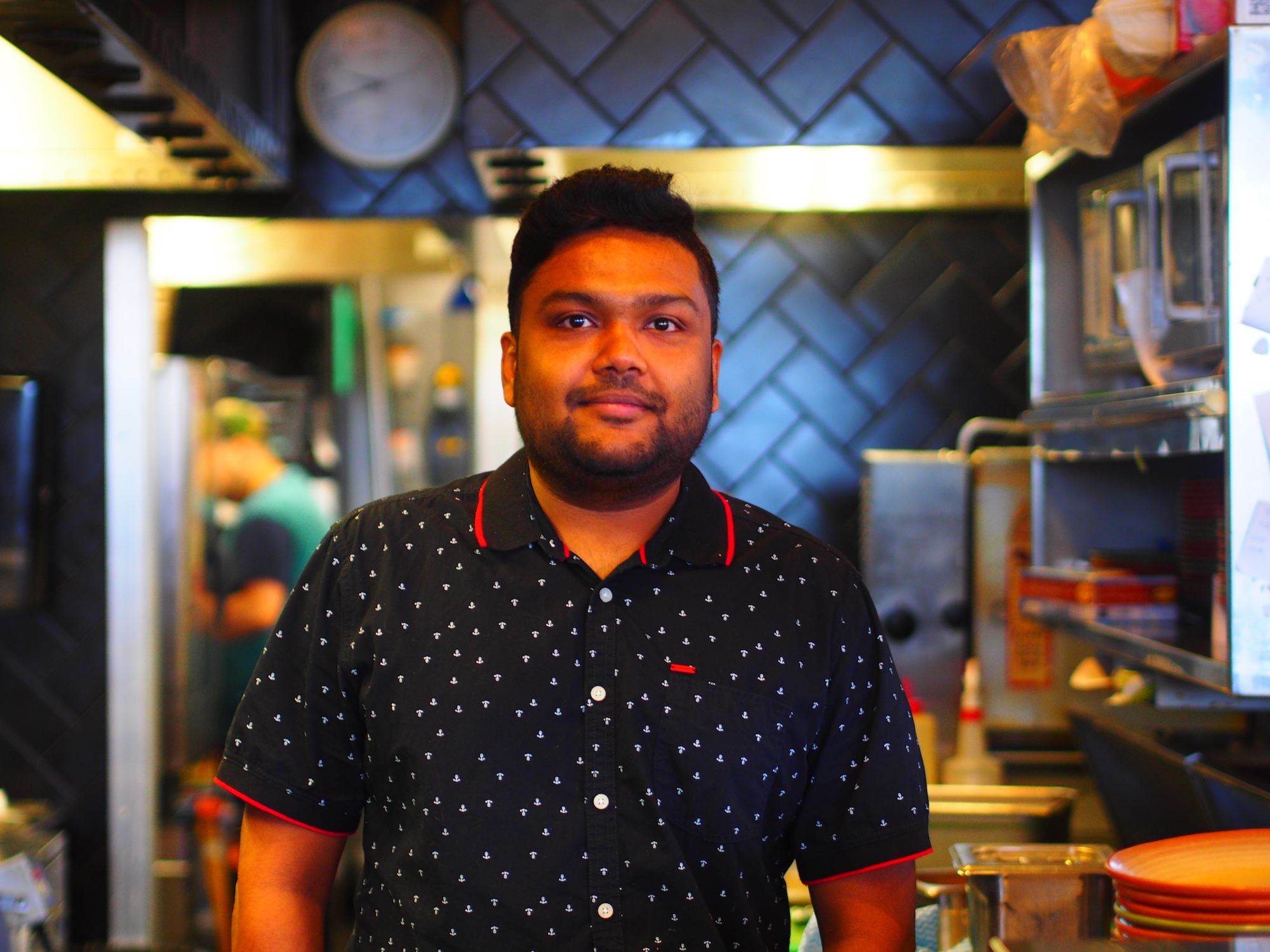 There's somewhere around 55-60 chickens going out this week, says restaurant manager Manoj Radhakishnan, as he tapes together the boxes. That's a bit more than usual. It depends how the week goes.
"Pretty much everyone knows where it goes, so we're not really fussed about the wastage. Or, it's not really wasted—it's going to someone who is in need."
New Zealanders throw away an astonishing amount of perfectly usable food every year. In terms of avoidable food waste, we chuck 122,547 tonnes—inching toward a billion dollars' worth*—every year. With consumers more interested than ever in ethical and environmental concerns, businesses and charities are looking for ways to redistribute the waste, rather than sending it endlessly to landfill.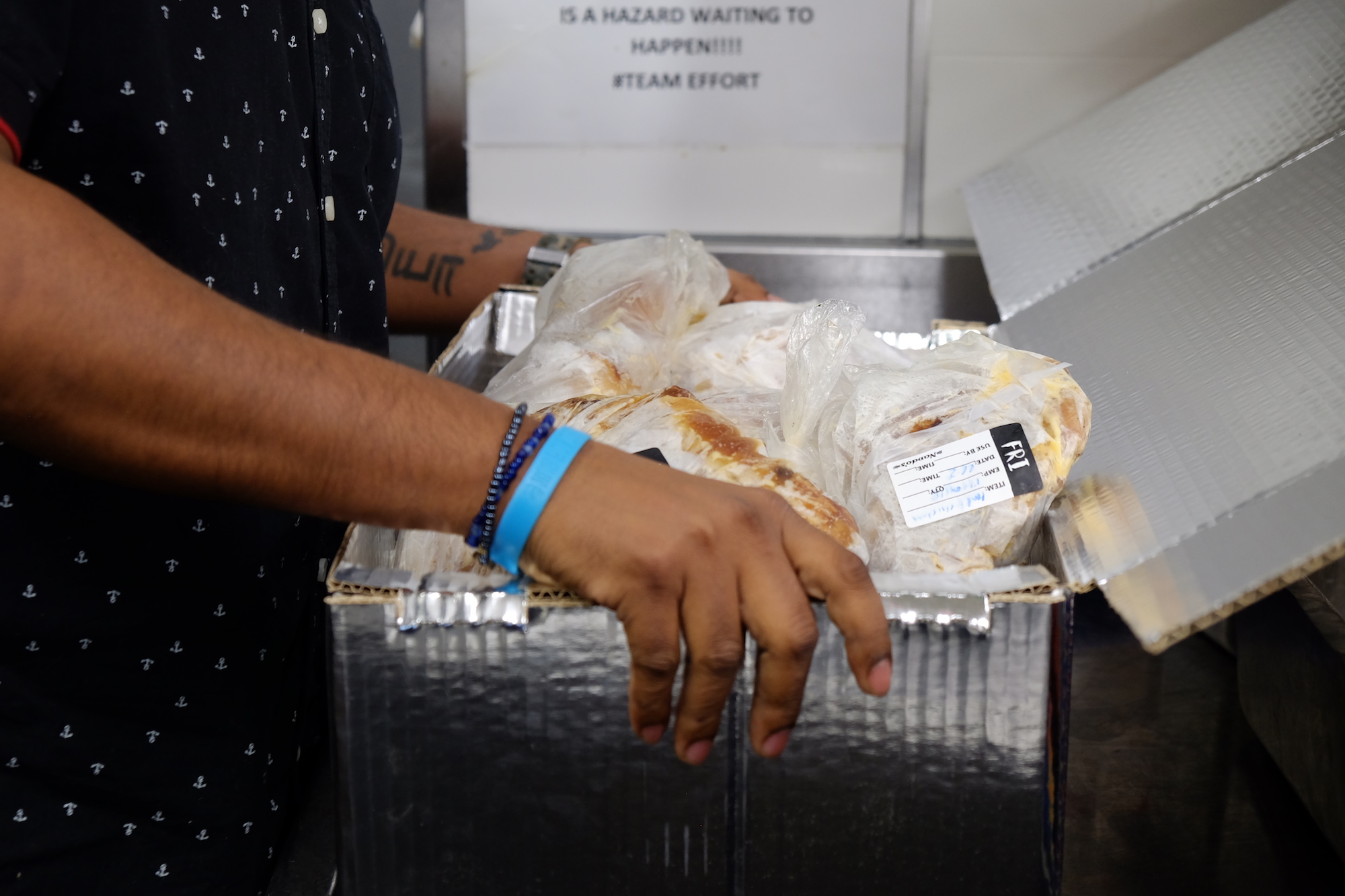 The 120,000 tonnes of unnecessary waste is an ethical and environmental disaster—but for New Zealand, it's also turning into a pressing logistical concern. Up until last year, a large chunk of our household waste was simply exported offshore. Figures from the Ministry for the Environment show that by 2016, we were sending $21m worth of waste to China.
But in July 2017, the Chinese government announced that for countries like New Zealand, simply offshoring their waste would no longer be an option. Twenty-four major types of waste would be "forbidden to [be] import[ed] into China by the end of 2017," it said, in an effort to protect both the environment and its population's health and safety. For countries like New Zealand which struggle with the economies of scale required to sustain recycling plants, that leaves dwindling options. In a statement, the NZ ministry said it was "yet to be seen how New Zealand markets will respond to the import ban, but previous options have included improving onshore processing, and finding alternative overseas markets."
Or produce less waste in the first place.
Until a few years ago, there was no detailed data available on how much and what kind of food waste New Zealanders were throwing away. But in 2015, organisation Love Food Hate Waste started digging through the household rubbish of almost 1,500 households, carefully separating out their trash and classifying it into different food categories.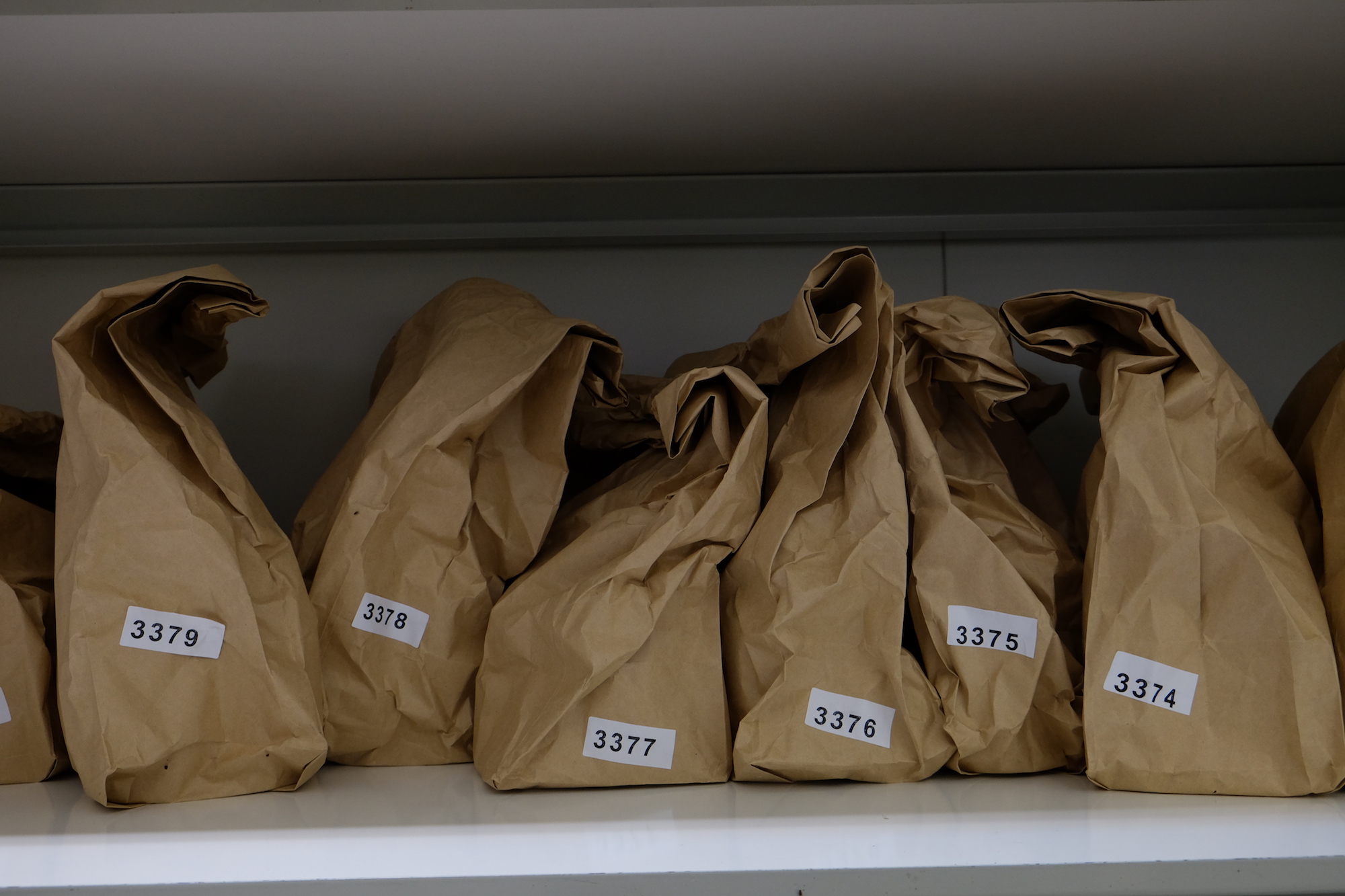 In total, 25,330 food samples were weighed, categorised, and recorded across 12 different New Zealand cities. They divided their compost-to-be into avoidable and unavoidable food waste—think a passed-best-before pottle of yoghurt, which is avoidable, versus a banana peel, which is not—and found that we were throwing away avoidable food waste worth $872 million each year.
Of that, the largest chunk by dollar value—$152 million worth—was meat. Until around a year ago, places like this Nando's kitchen would have been contributing to that category. This week, they're loading up around 60 whole chickens for donation—flash frozen and packed into silver-lined boxes rather than dumpsters. It's part of their 'No Chuckin' our Chicken' waste-reduction programme, which is being rolled out to every Nando's restaurant in New Zealand.
Where the chicken ends up instead is the cavernous storage facilities of Auckland City Mission. Out in the lobby, the second flow of punters of the morning are sitting in line in the open lobby of the Mission's CBD base. They've already had the early morning drop-in centre, when rough sleepers can come in for a morning cup of coffee and to warm up after a night on the autumn streets.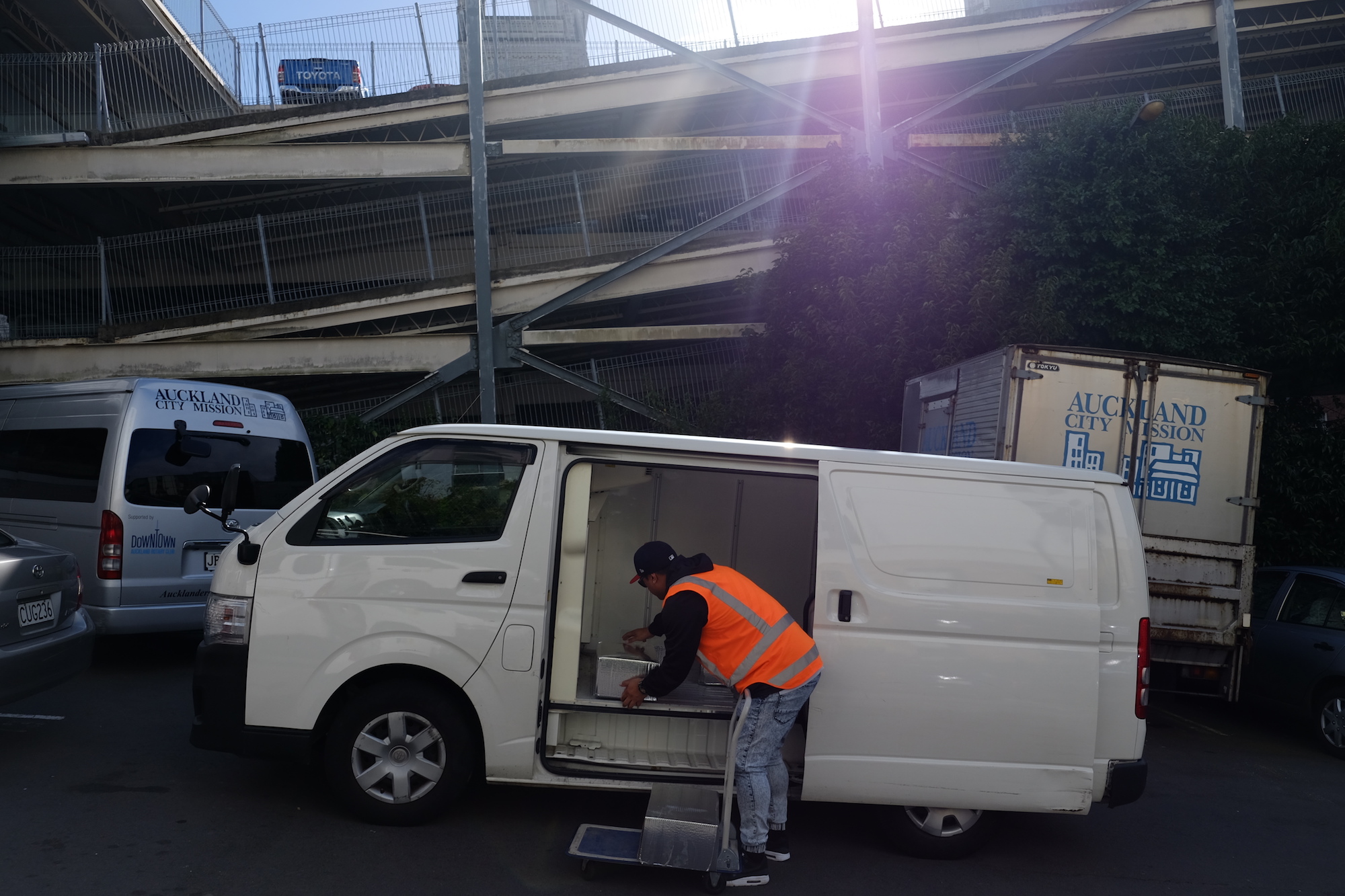 "Our most common need is food, followed by housing," says Alexis Sawyers, the fundraising team leader. She walks through one of the empty meeting rooms. Behind her is a pinboard of tributes to Mission clients who have passed away: photographs, penned messages, illustrated RIPs. Sawyers glances up at it. "Once you spend any significant portion of time on the streets… the life expectancy of a rough sleeper in New Zealand is around 20 years shorter than that of an average citizen," she says.
Sawyers walks on through to the onsite food bank—packed with boxes of potatoes, bins of donated salads, this week's load of chickens being loaded into the industrial freezers.
"Chicken is like gold to us," she says. "Everyone likes it, it's something we get given very rarely." People are suspicious of donating chicken, for food safety reasons. They don't send out the chickens with food parcels—for now, it's used to feed the around-100 people who will eat dinner at that evening's community drop-in centre.
"We're reliant on donations to do the work we do and 80 percent of what we give out is donated," she says.
Auckland City Mission feeds dinner to up to 100 people every night of the week. That's just those coming through the drop-in—it doesn't count the thousands who received emergency food parcels over the year.
She reels off numbers: 15,000 emergency parcels, and 80 percent of those are families. So 600,000 meals, 65,000 people fed.
"There's a lot of need out there we don't have resources to meet. We do what we can."
Nationally, that need appears to be only growing. Figures released in April by the Ministry of Social Development showed that the number of people claiming one-off emergency food grants from the government was up 50 percent on the same time two years ago. It's an odd irony, she says, the hundreds of million dollars of food wasted, while social agencies struggle to feed their clients. And reversing it benefits the community in more than one way. "Obviously it redistributes it to someone in need, which is great. But it also doesn't get wasted, it doesn't end up in landfill. And it shows that people care—for some of our people, especially our rough sleepers, they don't always know that people care."

For the rest of May you can trade a can of food for PERi-PERi chips at any Nando's in Auckland. The Auckland City Mission are currently out of canned food, so every can counts.
*This story has been updated to fix a miscalulated figure. We apologise for the error