Beneath a canopy of sycamores and pines on a drizzly October afternoon, 78-year-old Jack Rodriquez leaned on his cane as he gazed down at an old stone marker inscribed with the words "Faithful Little Pal Tootsie 1915–1929."
Rodriquez was thinking about his long-departed friend Agnes Miller, who—in her frail, final years, widowed and robbed of most of her memories—came here sometimes to wander among the faded tombstones, to visit the cherished lives she'd cared for in death for nearly half a century.
"At that point, I think I was the only person she must have recognized, so I would end up taking her back home," Rodriquez remembered. "She was a real nice lady. She loved this place."
We were standing in the Clara-Glenn Pet Cemetery in Linwood, New Jersey, a short drive away from Atlantic City. Agnes Miller and her family owned it the longest—from the World War II era until she reluctantly deeded it to the Linwood Historical Society in 1986, once advancing age made continuing her life's work too difficult. Miller died in 1996 at 85 years old.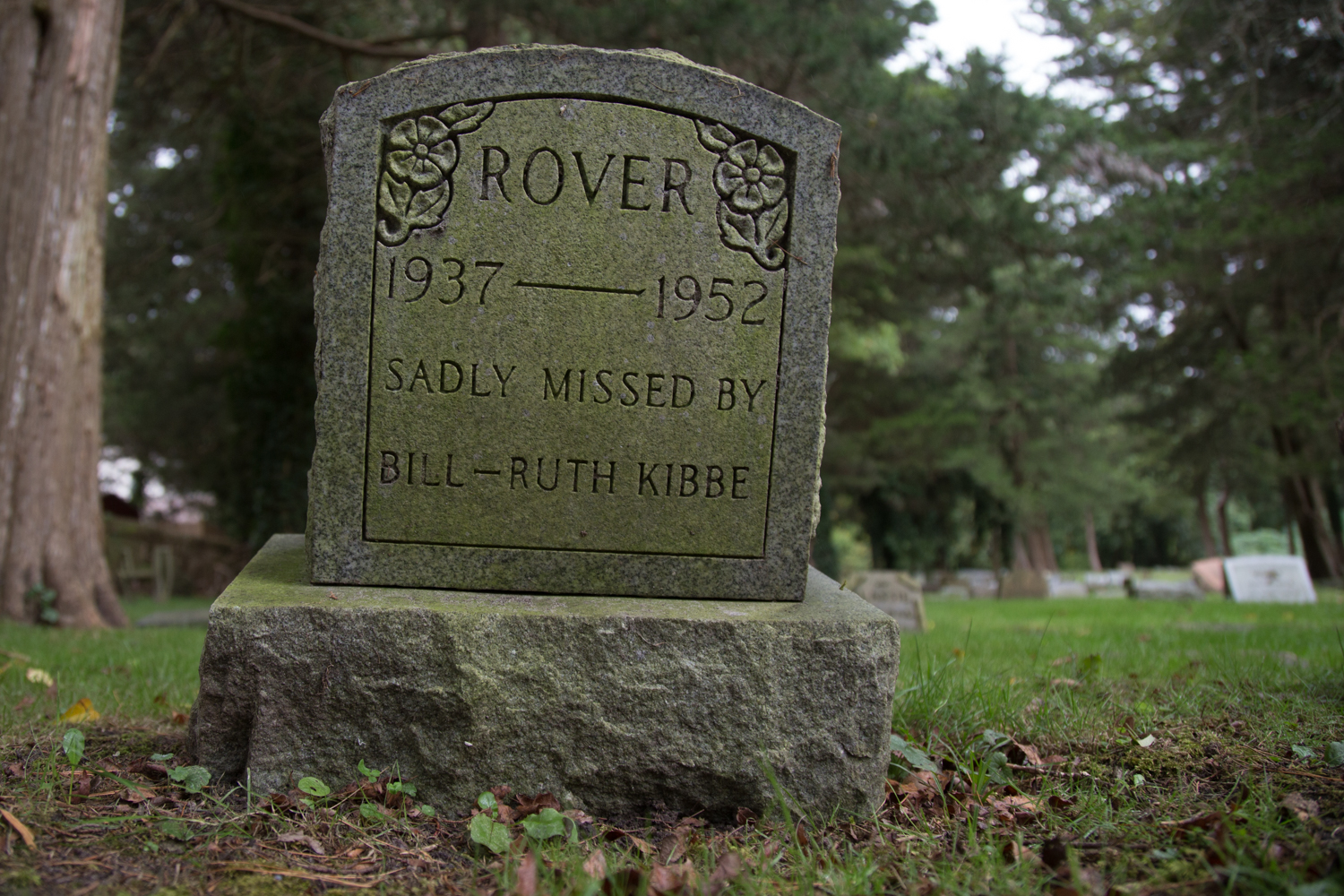 One of the oldest pet cemeteries in America, Clara-Glenn will soon mark its 100th anniversary, though the milestone promises to be as quiet and unsung as this poignant final resting place for thousands of dogs, cats, horses, birds, monkeys, and other beloved creatures. Tucked into a sleepy residential neighborhood and flanked by tall fences, it feels like a secret. The city owns the secluded two-and-a-half-acre grounds now, and visitors are welcome, though it seems like somebody's sprawling backyard (which it was a century ago), and to walk in and around it feels a bit like trespassing. But Rodriquez, who lives next to the cemetery, beckoned me over with the gentle wave of a man not quite fatigued by interlopers.
"It's a pretty neat place," Rodriquez said as he gestured with his cane toward a tiny, weathered stone denoting the gravesite of "Rex the Wonder Dog"—a water skiing hound who made his bones alongside the diving horses, boxing cats, and dancing tigers of Atlantic City's famed Steel Pier in the 1930s.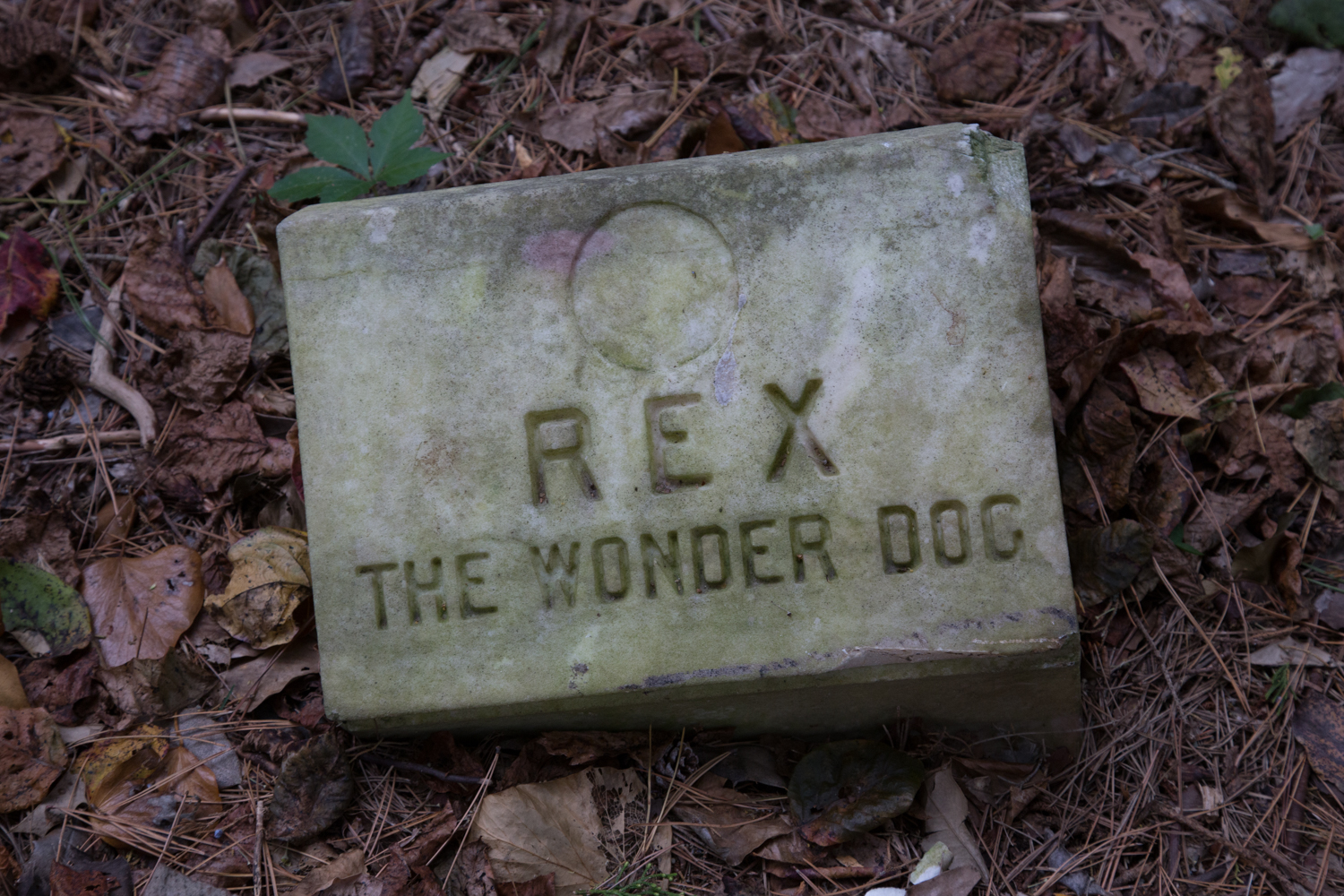 "An older lady was here a while back, and she had her father with her, and he evidently remembered seeing this Rex dog, so it was really something for him," Rodriquez said.
Clara-Glenn has been a secret even to many of the locals, according to Judith Branin of the Linwood Historical Society, which has in its archives Miller's meticulously kept burial records and other paperwork and documents related to the cemetery.
"We had a town scavenger hunt, and I did a thing involving the pet cemetery, and so many people had absolutely no idea it was there," said Branin.
The cemetery was established in 1918 by Clara and Glenn White—a married couple originally from the Philadelphia area who years earlier settled in a home on what had previously been the Scull Plantation along Shore Road, living there with a menagerie of animals, mostly dogs, cats, and rabbits.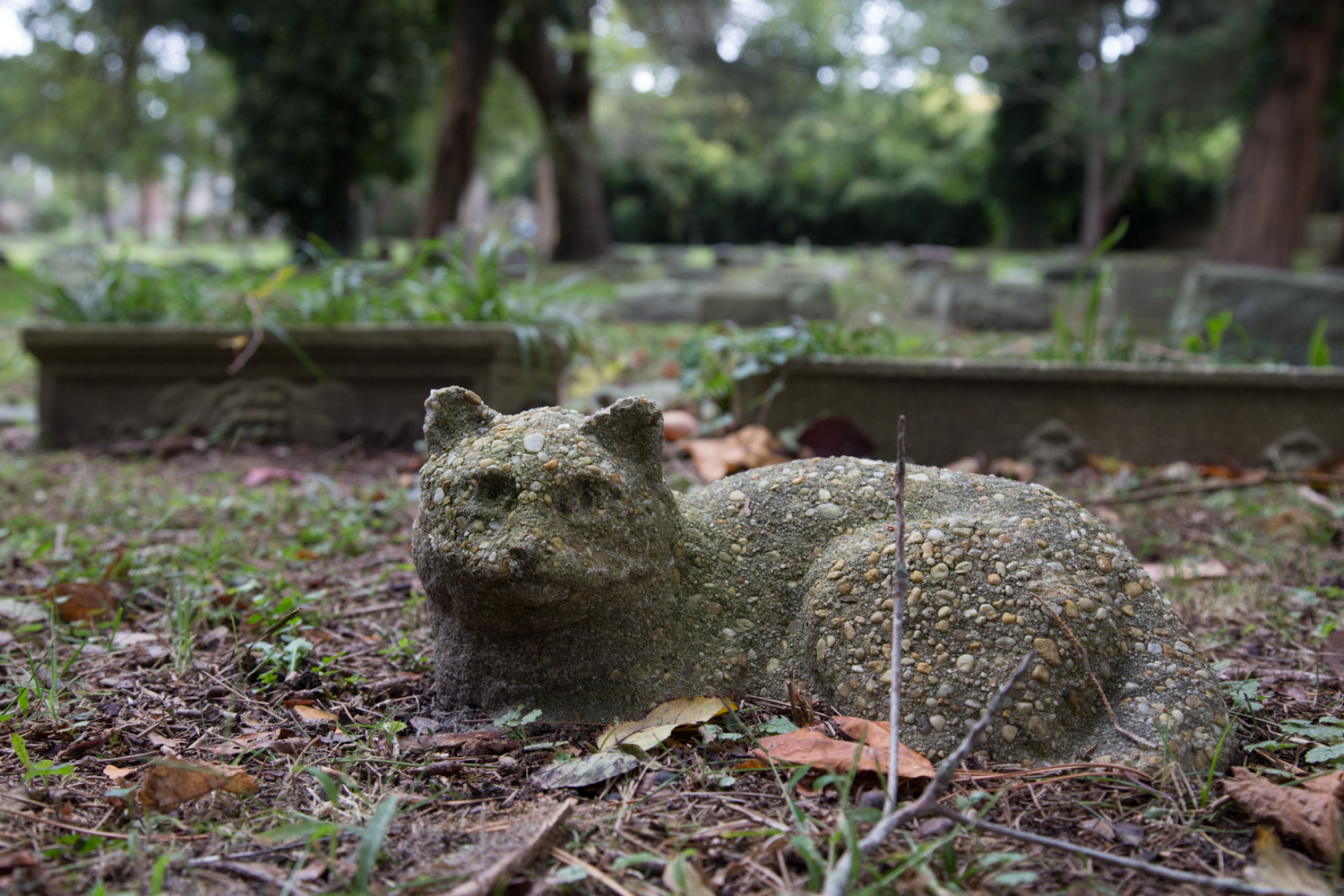 Glenn White was a cabinetmaker who also headed the Atlantic County (NJ) S.P.C.A. for many years. Not long after he and his wife started using their backyard to bury their departed pets, their Linwood neighbors and other friends in the area asked if they could do the same.
Glenn built caskets from mahogany and pine. Clara lined them with pink or blue satin, and sewed blankets, pillows, and veils for the funerals—solemn ceremonies during which Glenn recited former US senator George Graham Vest's "Eulogy of the Dog" before lowering the pet into the four-foot-deep grave he'd dug.
Word of the cemetery quickly spread, as it was one of the few of its kind at the time, and soon bereaved pet owners from all along the East Coast and Canada, even Europe and beyond, had their treasured animals buried there, although the Whites required the owner or a representative be present for the funeral. "When he arrived he hadn't had any sleep for 48 hours and was the most pitiful looking man I ever saw," Clara White told a reporter in 1942 about a St. Petersburg, Florida, man who, after his dog's death, put the animal in his car and drove straight to the cemetery.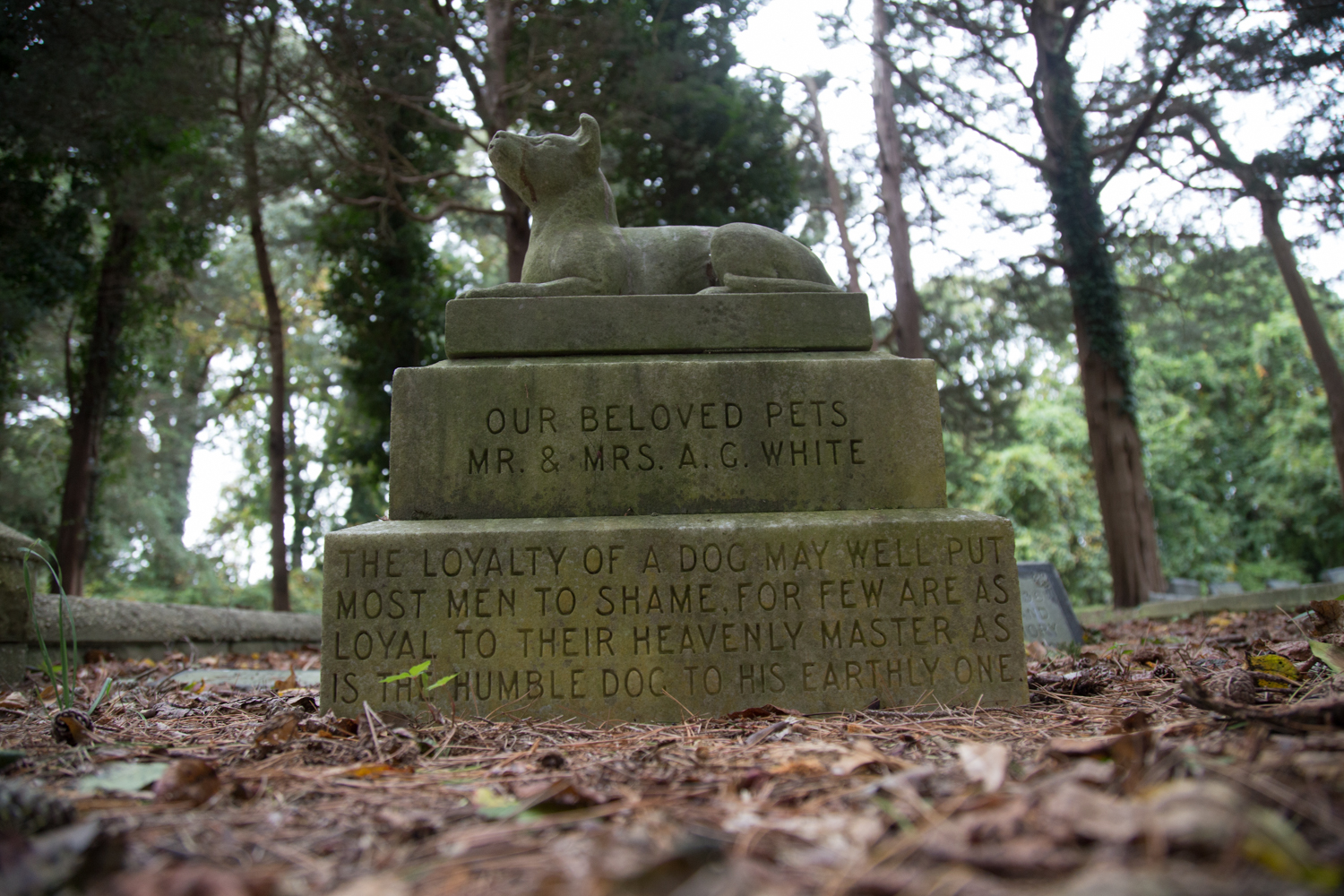 Aristocratic show-dog Amaz, said to be the last Russian wolfhound raised by the Romanovs, was buried here, as was Prince Charles, a dog owned by songwriter Irving Berlin. So too was "Cootie"—the mascot of a WWI American infantry unit who later died in Atlantic City and was interred with full military honors, his flag-draped casket lowered into the ground by a group of veterans at night by the headlights of an automobile. Clara-Glenn is the final home to pets owned by Billie Burke (who played "Glinda the Good Witch" in The Wizard of Oz) and financier J.P. Morgan Jr. (Contrary to rumors, however, "Petey" from The Little Rascals was not buried at Clara-Glenn, Branin said.)
After Glenn White died, Clara White sold the cemetery to the Miller family in 1945. Agnes Miller, along with her husband, Alexander, and her father, continued the traditions established by the Whites.
Over the next four-plus decades, Miller kept detailed records of each pet she buried on 6" x 9" index cards—later stapling to them obituary notices of their owners she'd find and cut out from area newspapers. She also took snapshots of the animals in their caskets prior to burial, which she mailed to the owners as a keepsake (a few such photos are in the historical society's archives).

Funerals and fancy gravestones weren't cheap, of course, but despite its history as a burial ground for the pets of the affluent or famous, Miller was determined to keep Clara-Glenn accessible to everyone, and a place where animals could be honored forever, whether they were pampered during their lives or not.
"She made those in her cellar," Rodriquez said as he pointed to the many small, flat cement markers in the ground. "A lot of people wanted to buy the nice ones, but if they didn't have any money, she made those for free. She was making them up until the very end."
After her husband, Alexander, died in 1975, Rodriquez said he used to help Miller out with some of the burials and mowing the grass. During the 70s and 80s, the Atlantic City Police Department buried its fallen police dogs at the back of Clara-Glenn—Shadow, Thor, Bandit, and 15 others—and Rodriquez remembers massive funerals for each in which cops from all over the region showed up to pay their respects.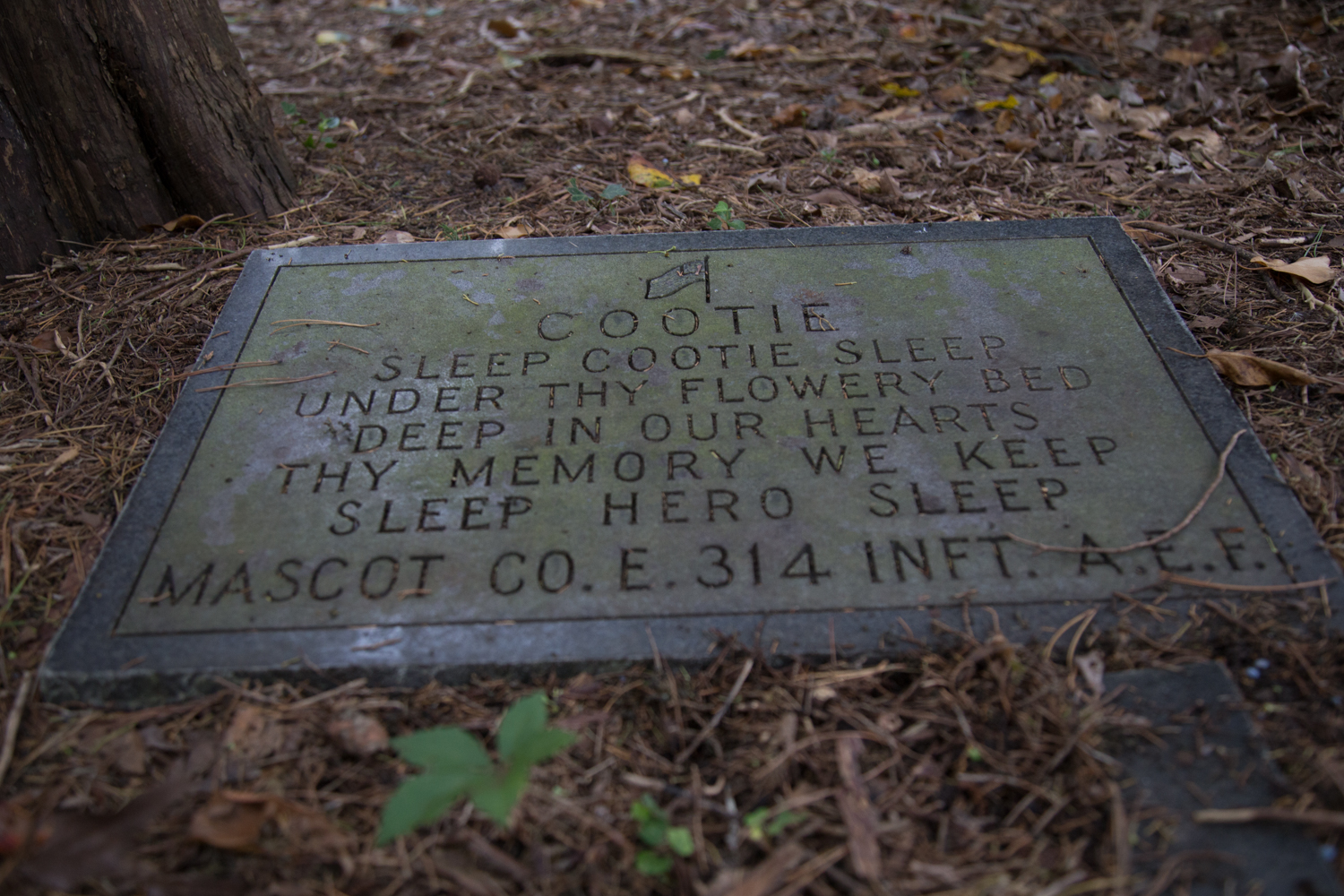 When operating the cemetery finally got to be too much for Miller, she deeded Clara-Glenn to the Linwood Historical Society in 1986 for $1. Only a few animals were buried there after that, and none since the early 90s. Branin said that the city of Linwood took control of the cemetery in the mid 90s after the historical society struggled with the costs of maintaining the grounds and paying city tax on the property.
Rodriquez said he's glad about that, because city workers appear often to trim the grass and pick up garbage.
And, said Branin, Miller specified in the deed that Clara-Glenn must remain a pet cemetery in perpetuity.
"The city probably would have sold it off to developers or turned it into a soccer field or something years ago, but they can't," she said. "These pets will be always be here, forever."
Follow Michael Goldberg on Twitter.