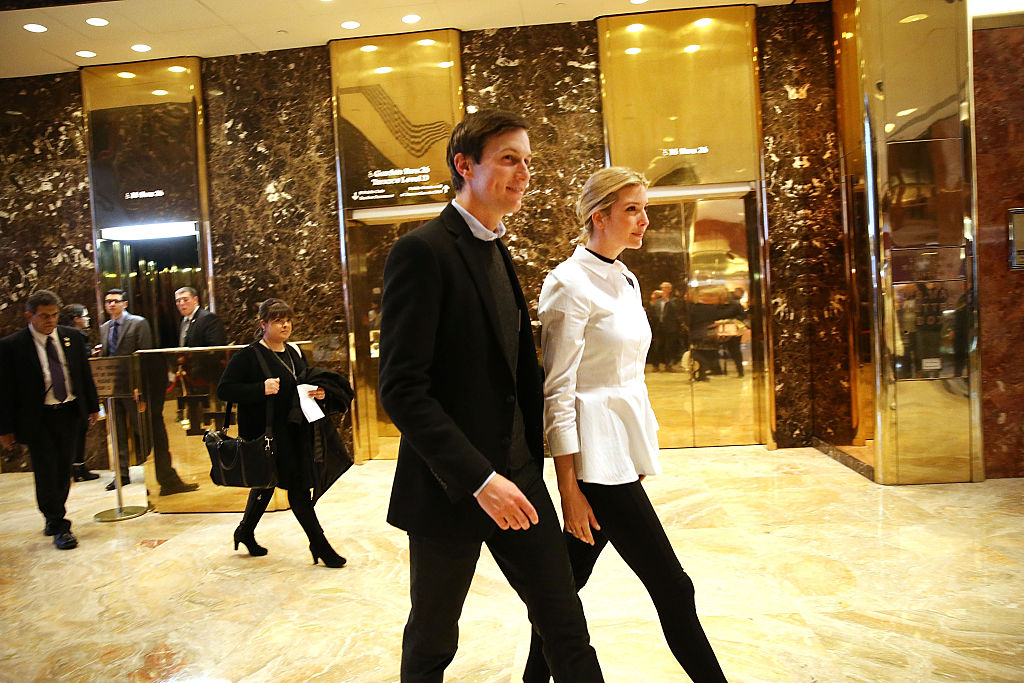 The move brings up questions about an anti-nepotism law and potential conflicts of interest.
President-elect Donald Trump will bring his son-in-law Jared Kushner into his administration as a senior advisor, a source involved in the transition team told NBC News on Monday.
Kushner, like Trump, is the scion of a New York–area real estate family who has become a Manhattan celebrity—though he rose to prominence more quietly than Trump. He married Ivanka Trump in 2009 (she converted to Judaism for him) and during Trump's campaign was one of his father-in-law's closest advisers. He defended Trump from charges of anti-Semitism in public; in private, he reportedly had a major role in kicking New Jersey governor Chris Christie off the White House transition team. (Not incidentally, Christie was the prosecutor responsible for putting Kushner's father, Charlie, behind bars over a scandal that was sordid even by the low standards of tristate shenanigans.)
Anti-nepotism laws bar a president from appointing family members to federal agencies—but appointing son-in-laws to positions in the White House may be OK under those rules. There are also questions about Kushner's potential conflicts of interest as a real estate developer: He was recently courting a joint venture with a company with ties to the Chinese government. Kushner's lawyer said in a statement that they are "committed to complying with federal ethics laws" and have been "consulting with the Office of Government Ethics regarding the steps he would take" to keep the new position above board.
News of Kushner's potential new position isn't a shock, given how much Trump reportedly relies on his young adviser—and given that Kushner and Ivanka are reportedly relocating to a $5.5 million home in DC's Kalorama neighborhood, only blocks from where the Obamas plan to move after the White House.