VICE spoke to a few people about their traumatic experiences in New Zealand's waters, presented by Water Safety New Zealand.
It was a typical calm summer's day—perfect for swimming—when 12-year-old Waihi* went out with his neighbours to swim in Nelson's Maitai River. He'd frequented the same river all summer, like every summer, and could never have imagined having to help carry out a search for a boy just a few years older than him who had disappeared beneath the water's surface.
It started when Waihi heard the screams of a distraught woman at the other end of the river bank. He then saw a boy, about 15, flailing and freaking out in the water, before being enveloped by the river entirely.
"We could see the boy's mother screaming, she was hysterical."
Everyone at the river began frantically searching for the boy. There was a drop in the river's floor, which was muddy and ridden with leaves. Waihi dove down and searched through the dark waters using his hands as a guide. After bobbing up and down for five minutes, he finally felt the boy's head.
"It was too late. I remember his body was just so heavy and limp. His lips were blue, and there was blood around his nose and mouth."
Back on the bank, Waihi says no one appeared to know how to perform CPR. Instead, they seemed to be doing what they thought it might look like. "We'd learnt CPR as part of PE [Physical Education] in school so I knew what they were doing didn't look right, but I was too scared to interrupt the adults."
"That guilt stuck with me for a long time, but now I realise he was already dead. There was nothing more I could have done."
It was only when Waihi went to high school years later and attended a prize-giving that he recognised the woman who had been standing and screaming at the edge of the river. The boy's mother was presenting an award in memory of her child.
"It all flooded back and I began crying uncontrollably. I remember not being prepared and feeling really surprised. It felt so personal and really sad."
Despite the trauma, the experience didn't impact Waihi's affinity to the water. The water is part of New Zealanders' culture, Waihi says.
"I'm turned on by water, it's who I am."
While latest figures show river drownings ending in death have increased 60% on the five year average, 26% of deaths last year occurred at New Zealand's beaches.
It was New Year's Day and Carwyn Walsh, then 19, had spent the night sleeping in his car next to the beach. Waking up from an uncomfortable doze, he and his "energiser bunny" of a mate decided a swim might be the best way to nurse their sore heads. The aim was to go out to an island about 2km off of Mount Maunganui beach.
"I felt like the pits. After what was the worst New Year's eve of my life—where we were forced to sleep in the car—I didn't think things could get much worse. So of course I thought, 'Sure, let's just swim for 4km. I might be unfit as hell, but why not?'"
The pair swam out to the island no problem, but after swimming a third of the way back, the exhaustion kicked in. Carwyn's legs cramped up and he quickly began to feel paralysed in the water. "With no-one else around except my mate who was significantly smaller than me, I was like, 'This is it, I'm done'."
Carwyn's friend managed to drag him to safety. Now, in his late 20s, it took Carwyn a few years to realise the gravity of the situation.
"I was absolutely terrified at the time, but I was too young to have any sense of introspection. It's just one of those things where you're young and stupid. When the adrenalin hits, you just think it's going to be hell of a good yarn. 'I nearly died and that's a little more dirt under the fingernails', I had thought. I think entirely differently about it now though."
Sure he was hungover and unfit, but Carwyn says he could've avoided the near-death experience if he hadn't been so reckless. Unlike Carwyn, Hugh Sundae nearly drowned even though he never had any intention of going in the water.
It was a week before his 21st when he went to Pauanui beach to get some alone time.
"I'm not a swimmer at all. I never learned to swim. I mean, I had lessons at school but I never took to them. I was too afraid to put my head under the water."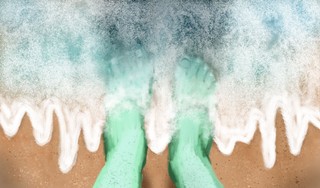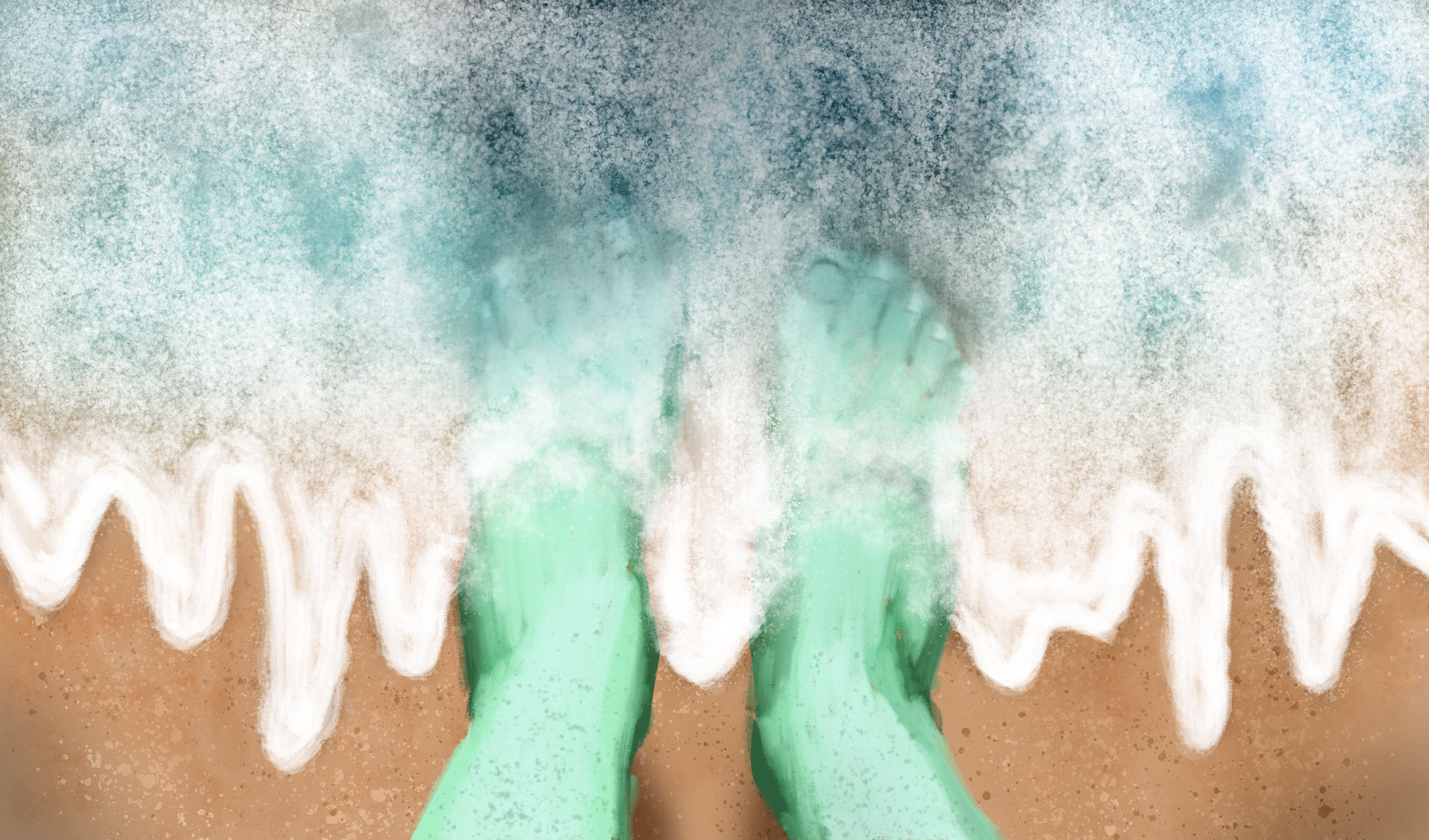 Hugh was reading a book on the beach but annoyed with the wind and the sand, he thought he'd go in for a dip to rinse off. It all seemed harmless and controlled at the shoreline, but as the waves came in, he soon found himself in a rip. It was a fast process. One minute he was dipping his feet in the water, the next the waves were sweeping him deeper and further out to sea. He didn't realise he was in trouble until he couldn't touch the sand beneath him anymore. Doggy paddling was no match to the current pulling him out.
"I was too far away and I couldn't see anyone at the beach. At that point I thought I was going to drown. I started screaming for help, and putting my hands up but the waves were dumping over me. I barely had enough time to catch my breath and then I realised, 'No-one's coming. This is the end.'"
Turns out there were two older women taking a stroll on the other side of the sand dunes. They heard Hugh's screams and swam out to help him. After taking in sea water, he'd gone limp. Being incapacitated, he almost pulled one of the women under the water with his weight. He can't remember them taking him to the local medical centre.
"The next day all I wanted to do was thank these women so I went to the dairy, got a bottle of champagne, and went back to the beach—but they'd gone. I've spent years trying to track these women down."
He hasn't really gotten back in the water since, he says.
"You can never forget that moment when you realise you're not going to get to safety. Gone is that New Zealand feeling of 'she'll be right'. You're petrified when you know you've got no options. When you're around that age you always think something like this could never happen to you, that you're special and invincible. This made me grow up in a way. I realised I'm mortal like everyone else."
Now, Hugh's a big advocate of anyone who wants to learn how to swim. "I wouldn't want anyone to experience the feelings that I felt."
*Names changed on request
This article is presented by Water Safety New Zealand