This article originally appeared on VICE Netherlands

I've always tried to be fashionable, but I'm not always successful. It's still important to me, though, because being confident in your clothes is an important step to shaping your identity. But although I don't consider myself unfashionable, my Instagram feed is filled with people far cooler than me. And it often seems that the most influential fashion bloggers are teenagers – strutting around in garms I wouldn't dare think up.
It's strange to think I look up to people a lot younger than me for my style inspiration, which obviously means, depressingly, that they would look down on my choices. But maybe that's exactly what I need – a few home truths to set me on the right fashion track. So I decided to let a group of critical, fashion-conscious teens judge my outfits.
After spending hours on Instagram, searching my way through the world of teenage fashion, I found five bloggers who were more than happy to come down to our VICE office in Amsterdam and tell me what's wrong with my personal style.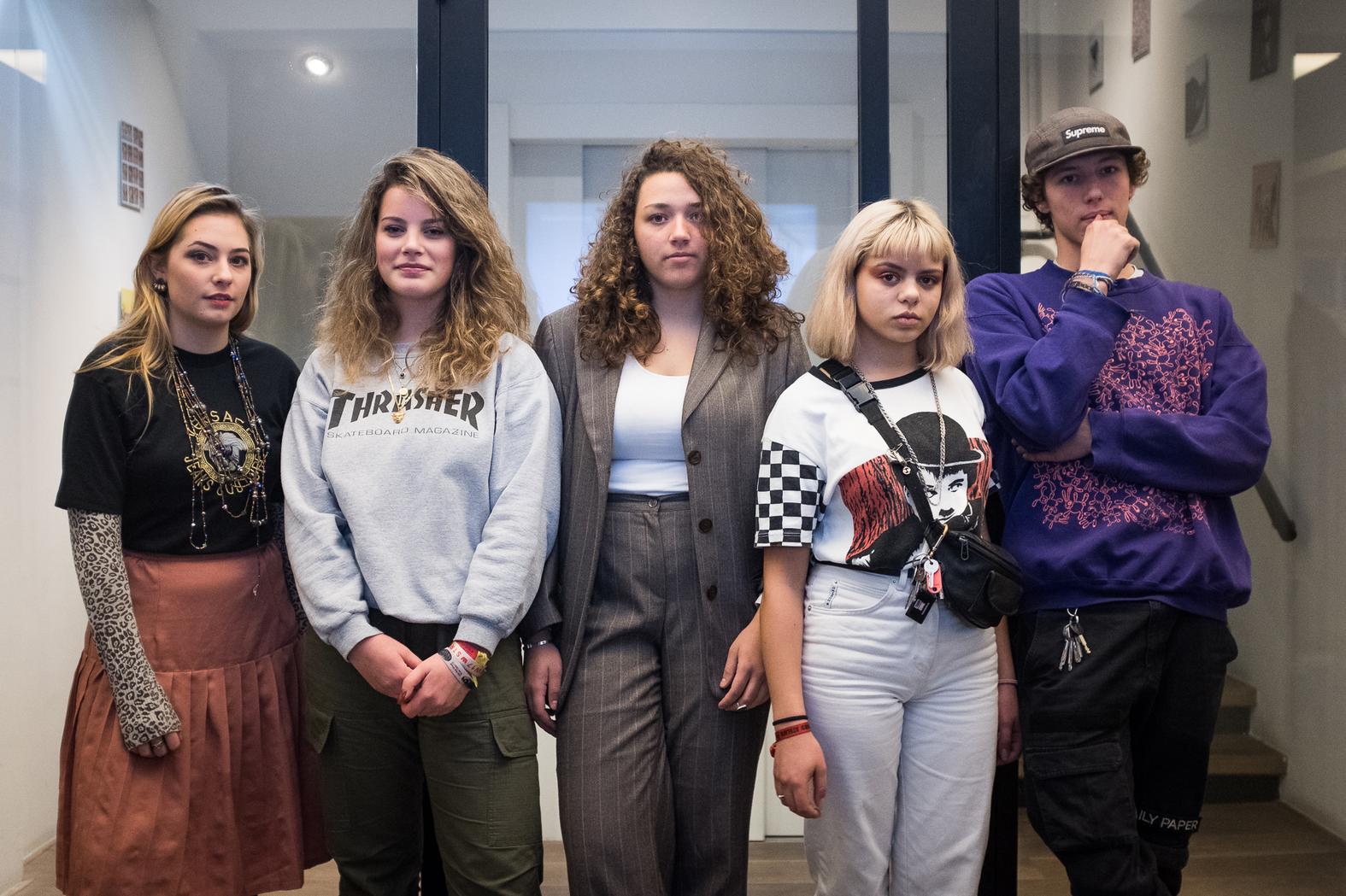 Outfit 1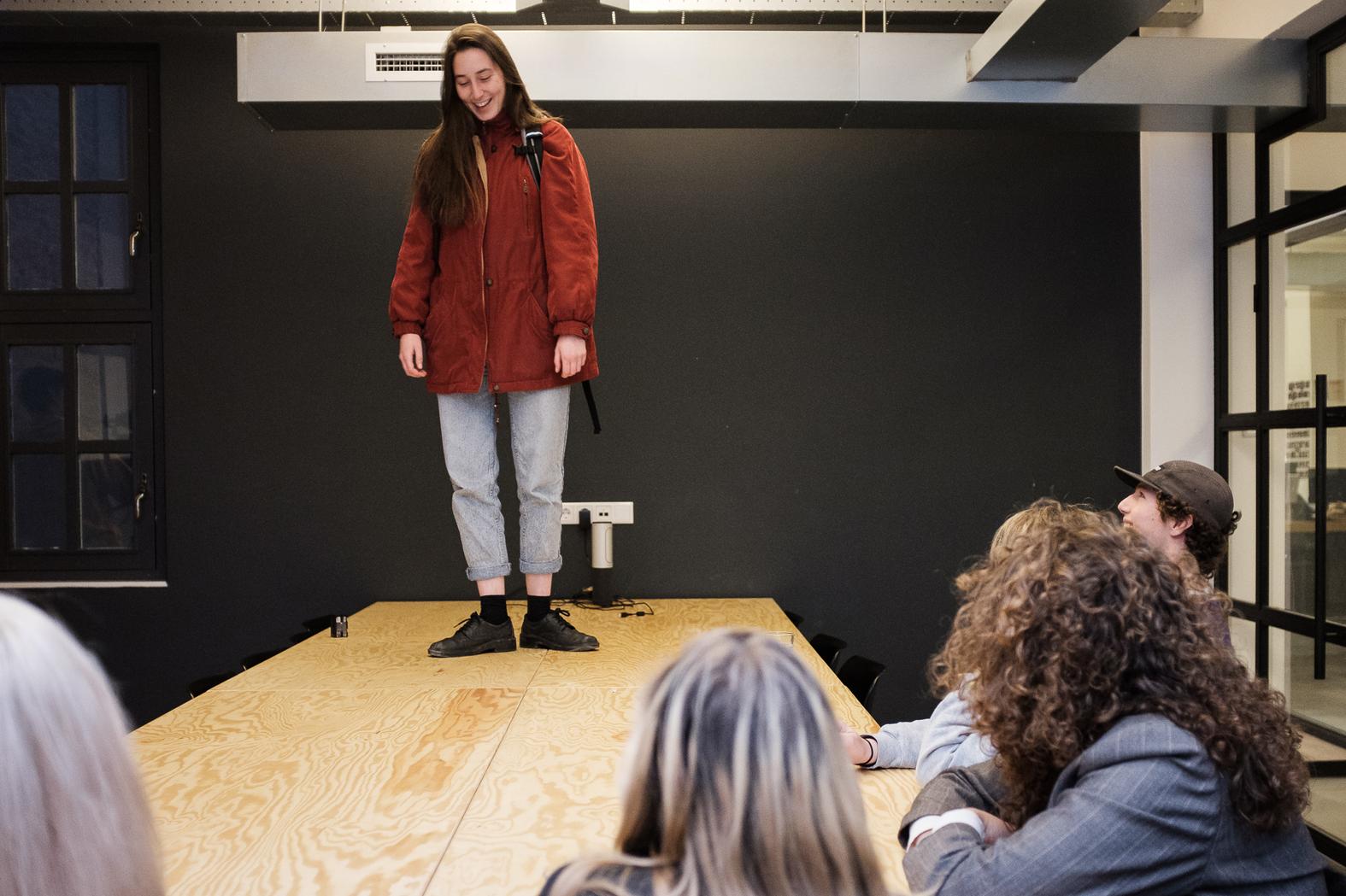 WHY I LIKE THIS LOOK:

Firstly, the backpack is smart and really practical. I think its subtle and dark tones really work in my favour. The jacket – a gift from a friend – is one of my favourite pieces of clothing. It's incredibly comfortable and I think the colour really suits me. The shoes are actually working boots for men. If fashion is also about pushing boundaries, then I think my shoes will be the biggest hit with the panel. At least that's what I read on i-D.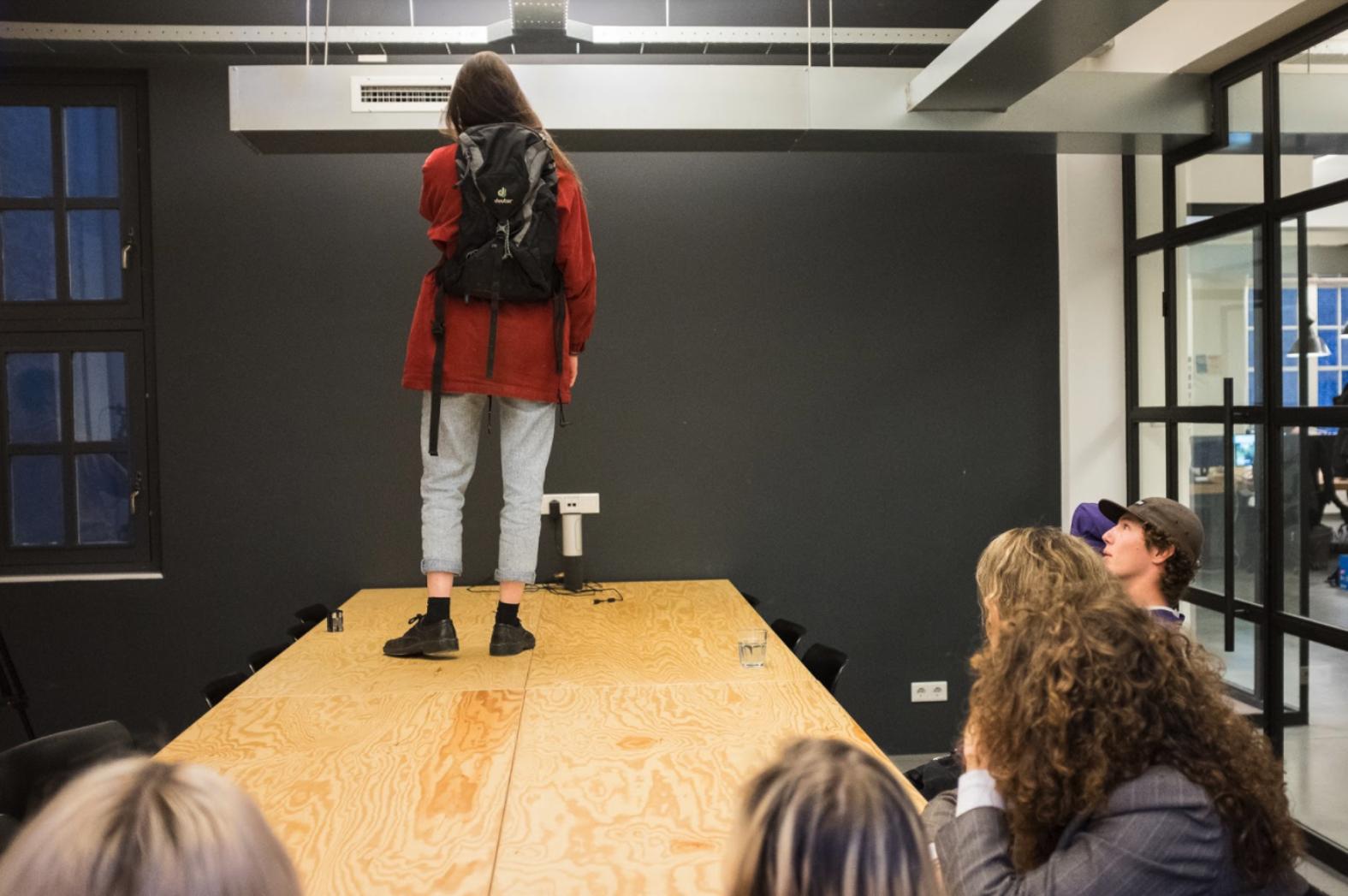 WHAT THE PANEL THINK:

Boris actually starts off by complimenting my shoes. "They're pretty dope. But they could really do with a wipe." Everybody agrees, but Boris isn't finished. "The bag is a bit of a problem, though," he says with a smile, which does nothing to make me feel better about him trashing my much loved accessory. "You look like a tourist who's also about to climb a mountain," he adds.
Dora Lin suggests I replace my "old-fashioned" backpack with a leather bag. "Maybe in yellow to make it a bit less boring and a bit more sexy," she tells me. Taking in their suggestions, I steer the appraisal towards my jacket – certainly a winner. They all think it's cute, but Malou is worried that the coat makes my body shape "look a bit triangular."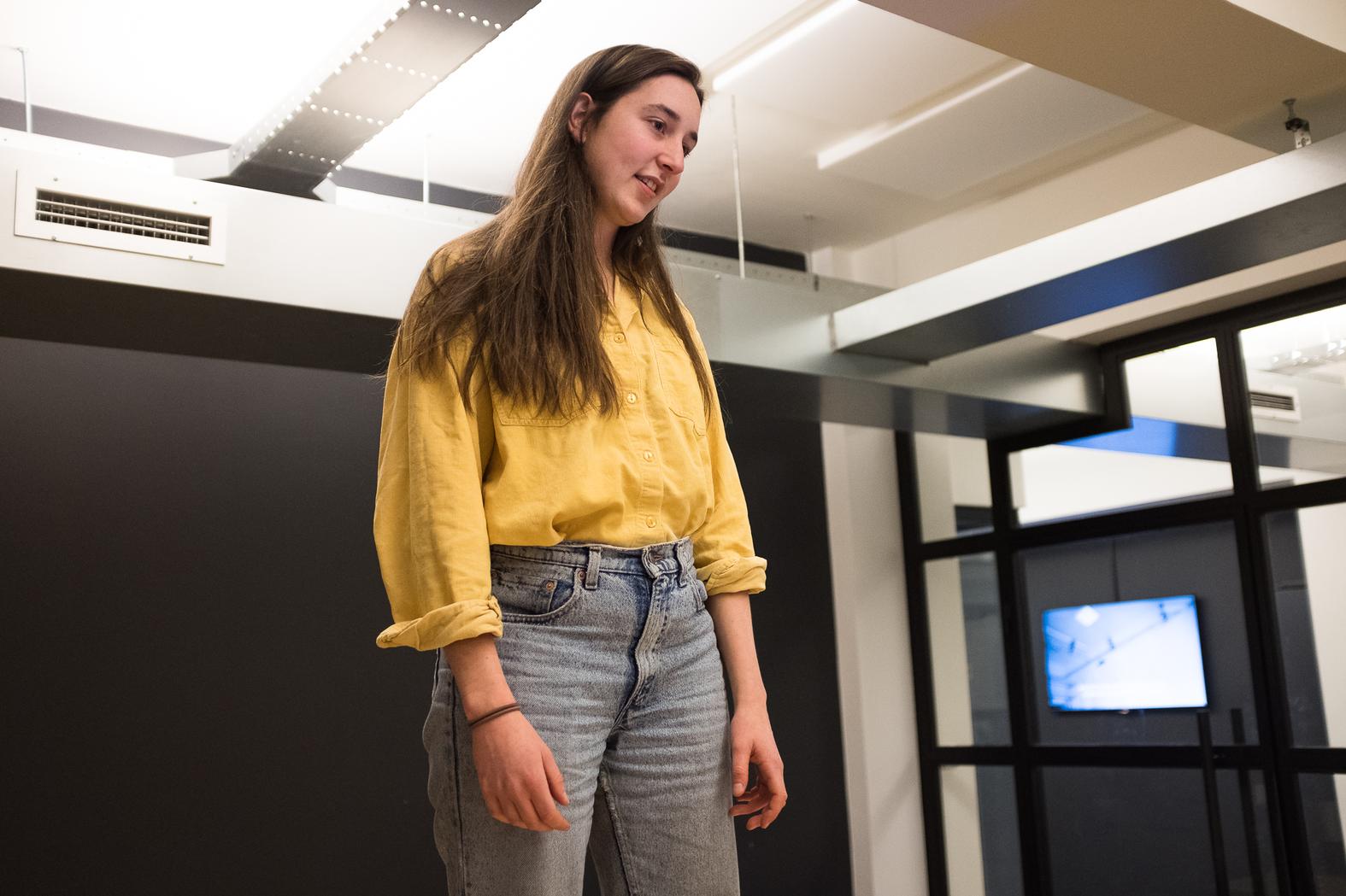 I take off my jacket to reveal my bright yellow blouse underneath. The teens are all fairly warmed up to the task now, don't hold back when it comes to sharing their opinions. Before I can ask them about my top, they start dishing out their thoughts.
Dora Lin: "You could make it a lot trendier by matching it with some jewellery – possibly a nice ring or some necklaces. Also, this is when you really need a pair of colourful shoes."

Merlijn: "If I were you, I'd wear a big red belt to go with your jacket."

Dora Lin: "You should do something about your hair too."

Merlijn: "Yes, maybe put it in a bun or a nice tail."

Dora Lin: "It would look nice in a very high ponytail, with a lock of hair around it."

Merlijn: "Still, you definitely need to sort out your jewellery."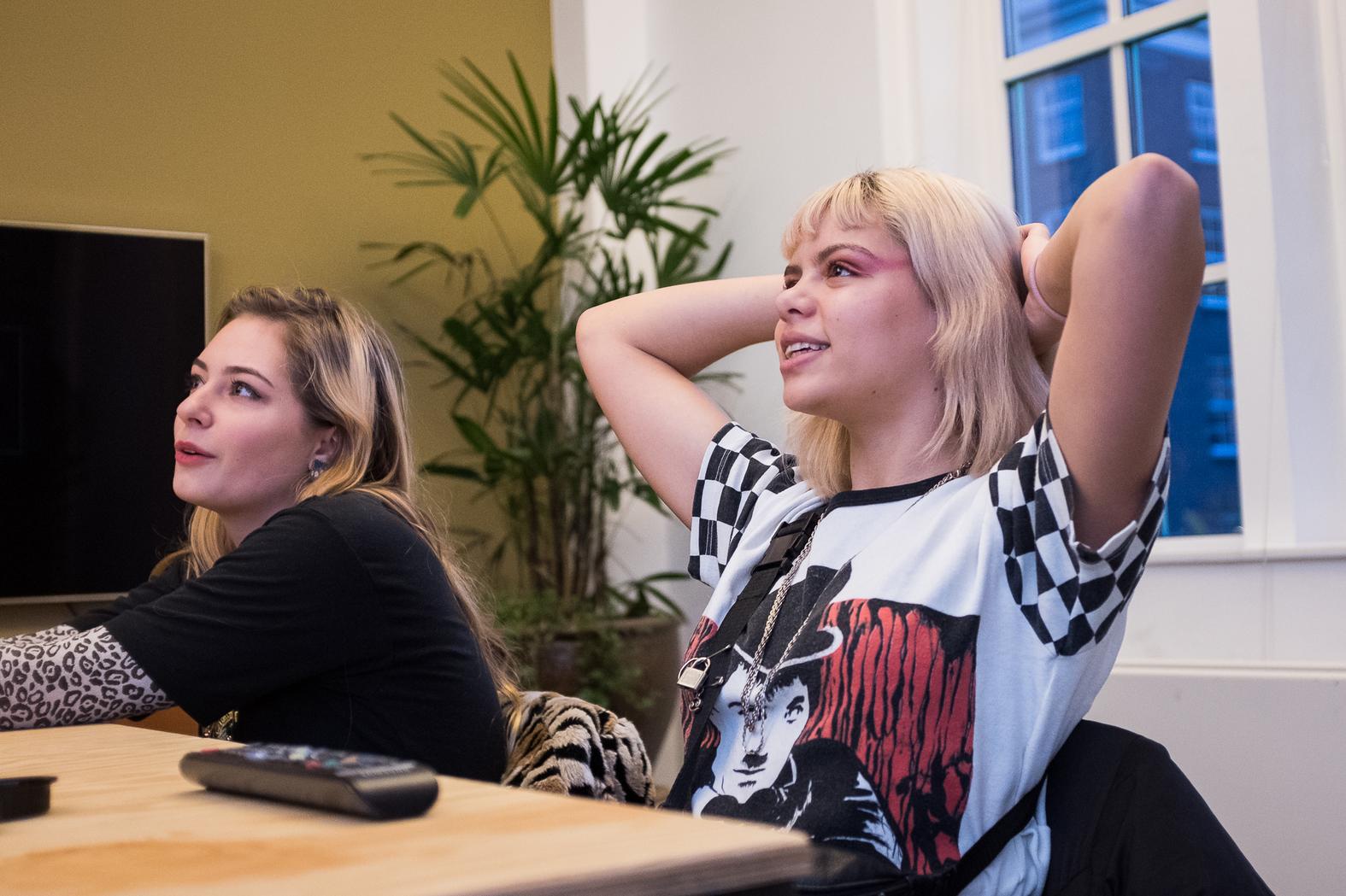 Fucking hell. I'm starting to think this was a really bad idea. With each passing comment, I'm getting more and more insecure. I thought that a sober, minimalist style would go down really well. But it seems I couldn't have been more wrong.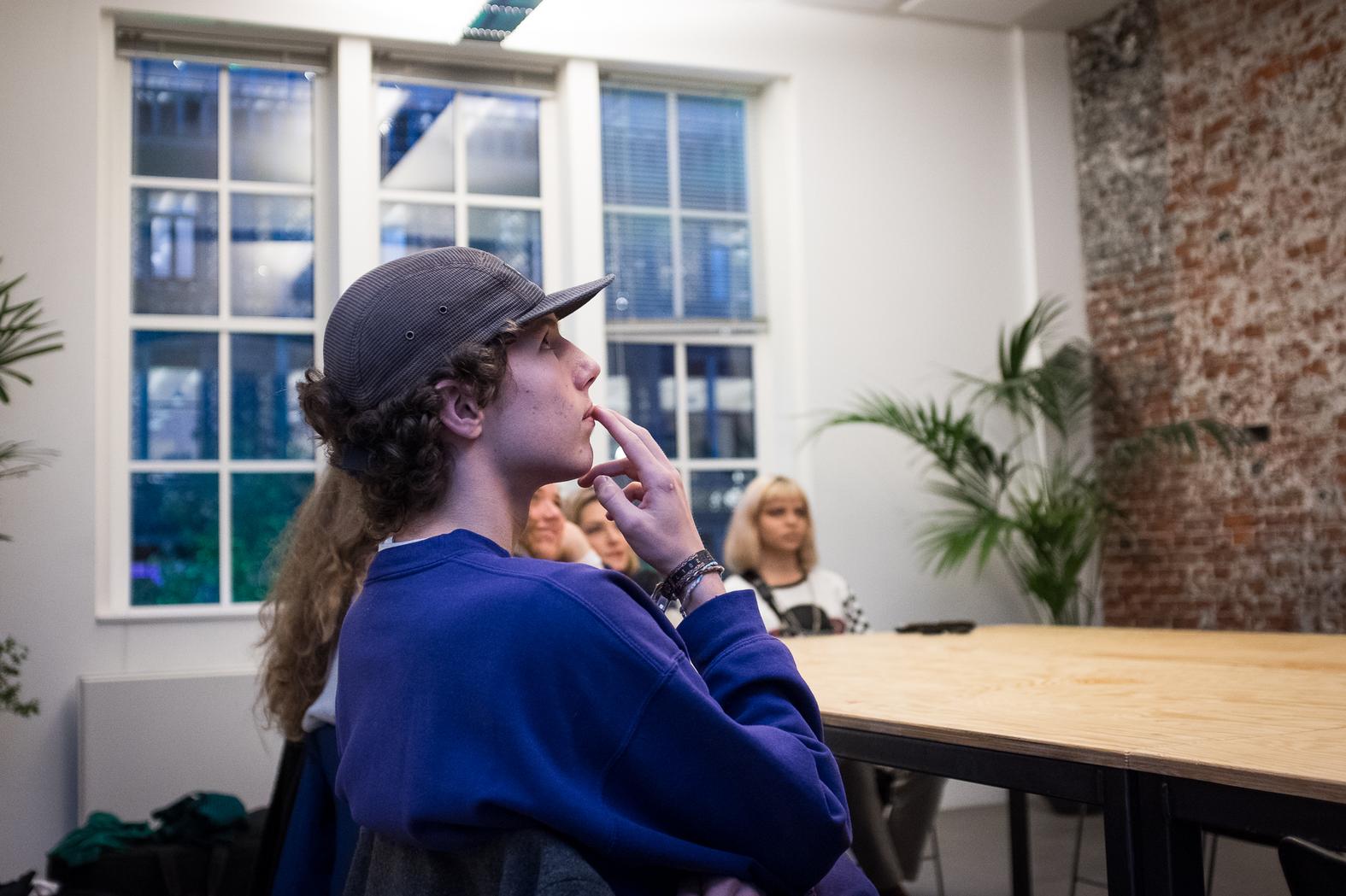 As I step out of the room to change into my next outfit, the panel chat to each other. "I'm not sure how to describe her style," I overhear one of them say. "It's like she's just come straight out of a vintage shop. If she walked pass me in the street, I wouldn't really notice her."
Outfit 2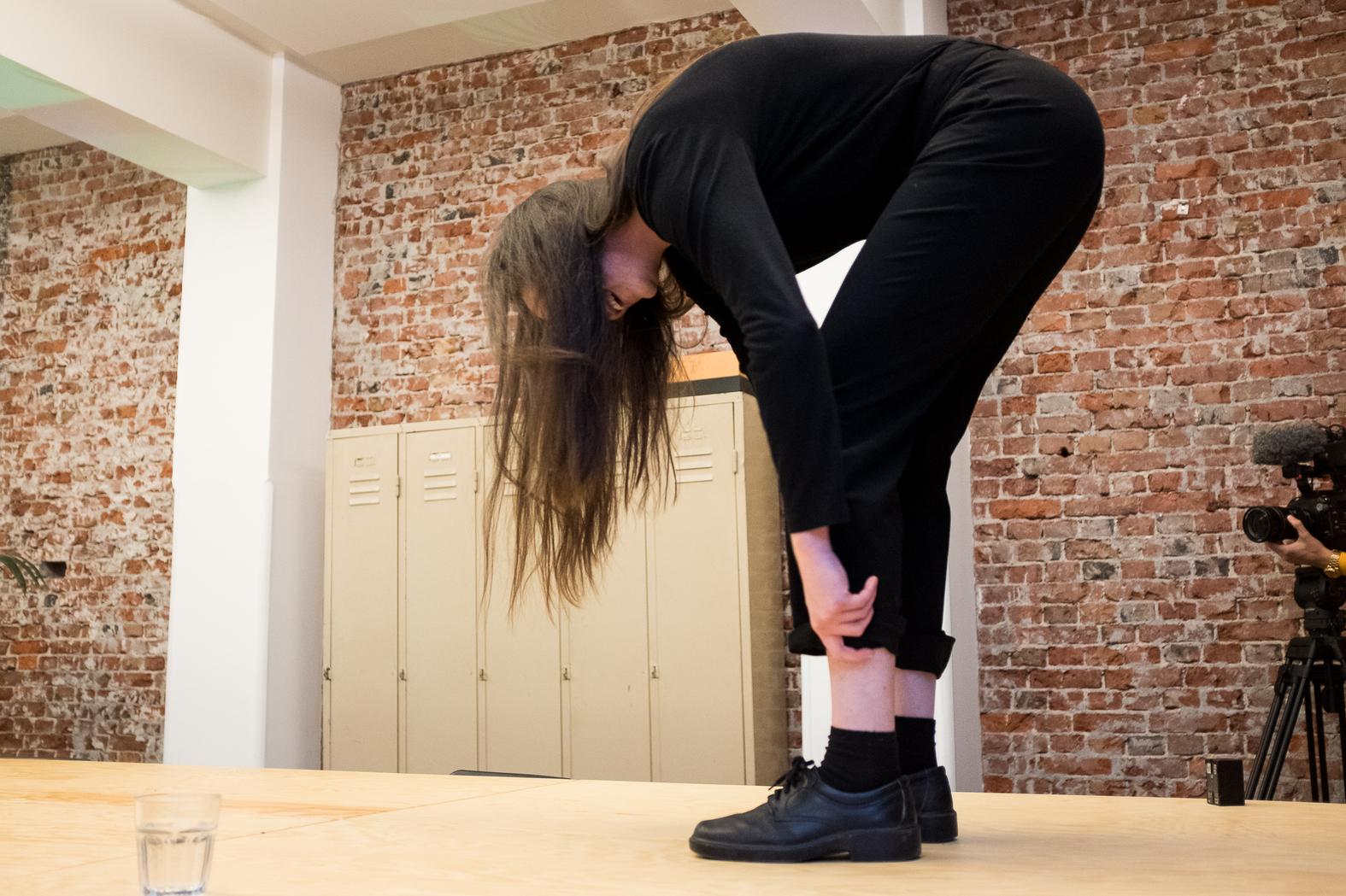 WHY I LIKE THIS LOOK:
Well I know the trousers are hot. And I bought the black shirt at a very trendy store in Amsterdam. This is the most feminine look I have, and I think I look beautiful wearing this.
WHAT THE PANEL THINK:
Everything I thought I knew about my appearance seems to be a lie. "I think this look is even less sexy than the last," one of the teens shouts out. "I have no idea why you're wearing those extremely unflattering shoes," is the next slap in my unfashionable face.
"There's no shape to the outfit at all," Caylani adds. "It's not tight, and so everything is just sort of hanging. It looks like something a grandmother would wear." This experiment is starting to hurt – my heart is sinking all the way down to my unflattering shoes. But the comments keep on coming. "You remind me of a train conductor," Boris says.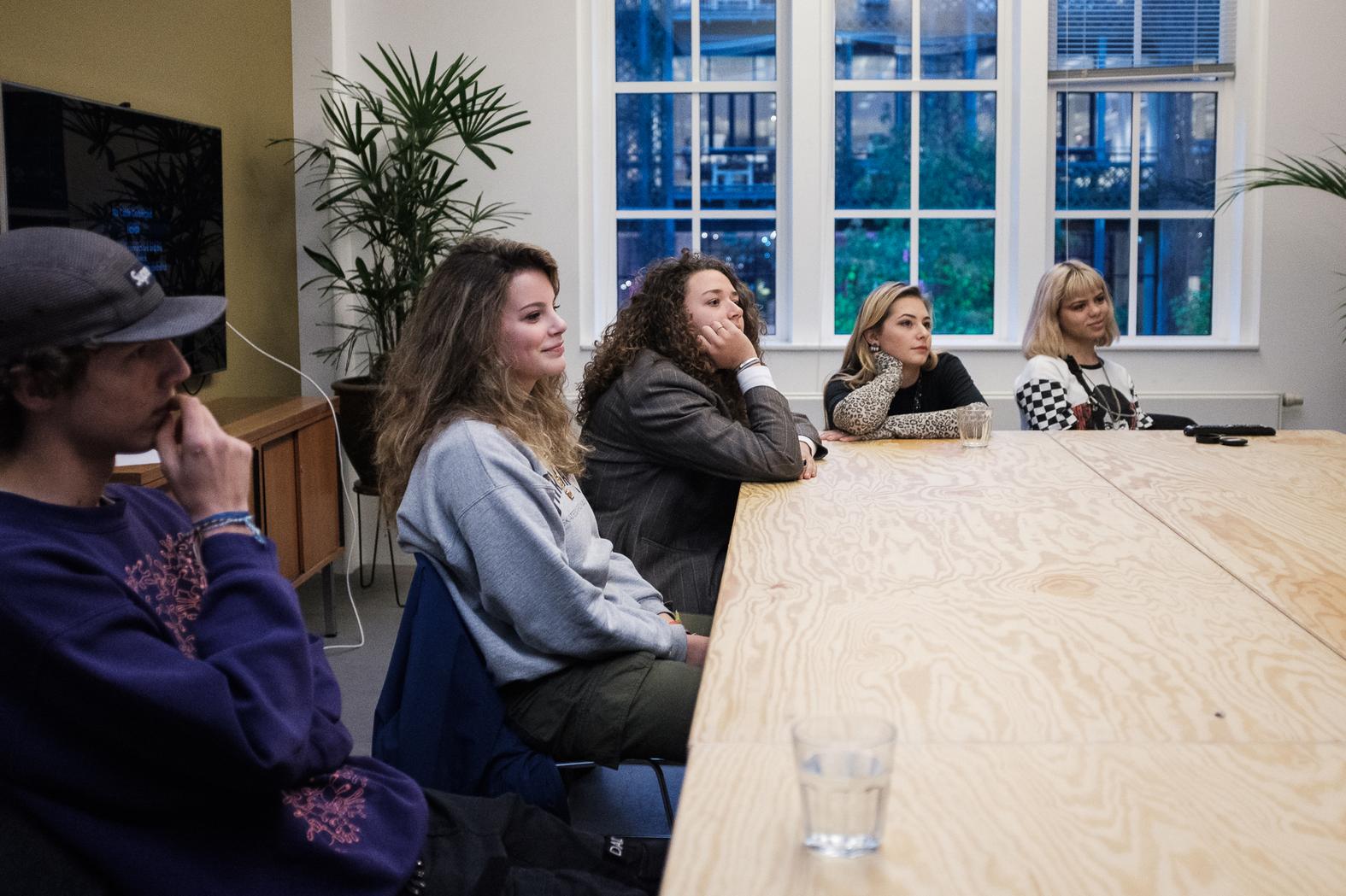 However, I'm not a completely lost cause. They also have some advice for me, which I must admit does make a lot of sense. Dora Lin tells me to roll up my trouser legs so I come across more relaxed, while Merlijn reminds me – again – that some nice jewellery would go a long way. Malour rounds it up by recommending I replace my black, functional shoes with some heels, and add a white jacket to complete the new look.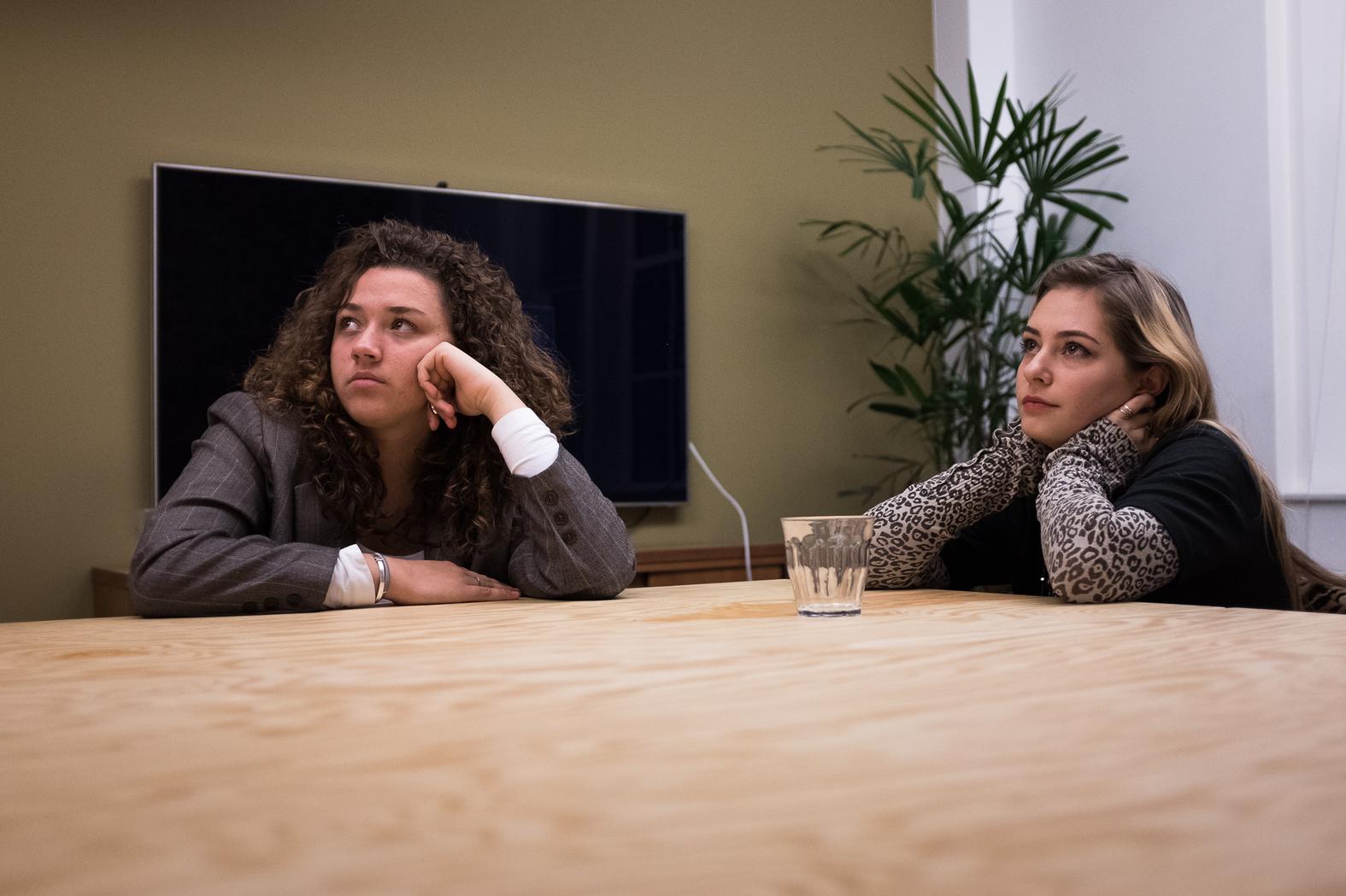 Outfit 3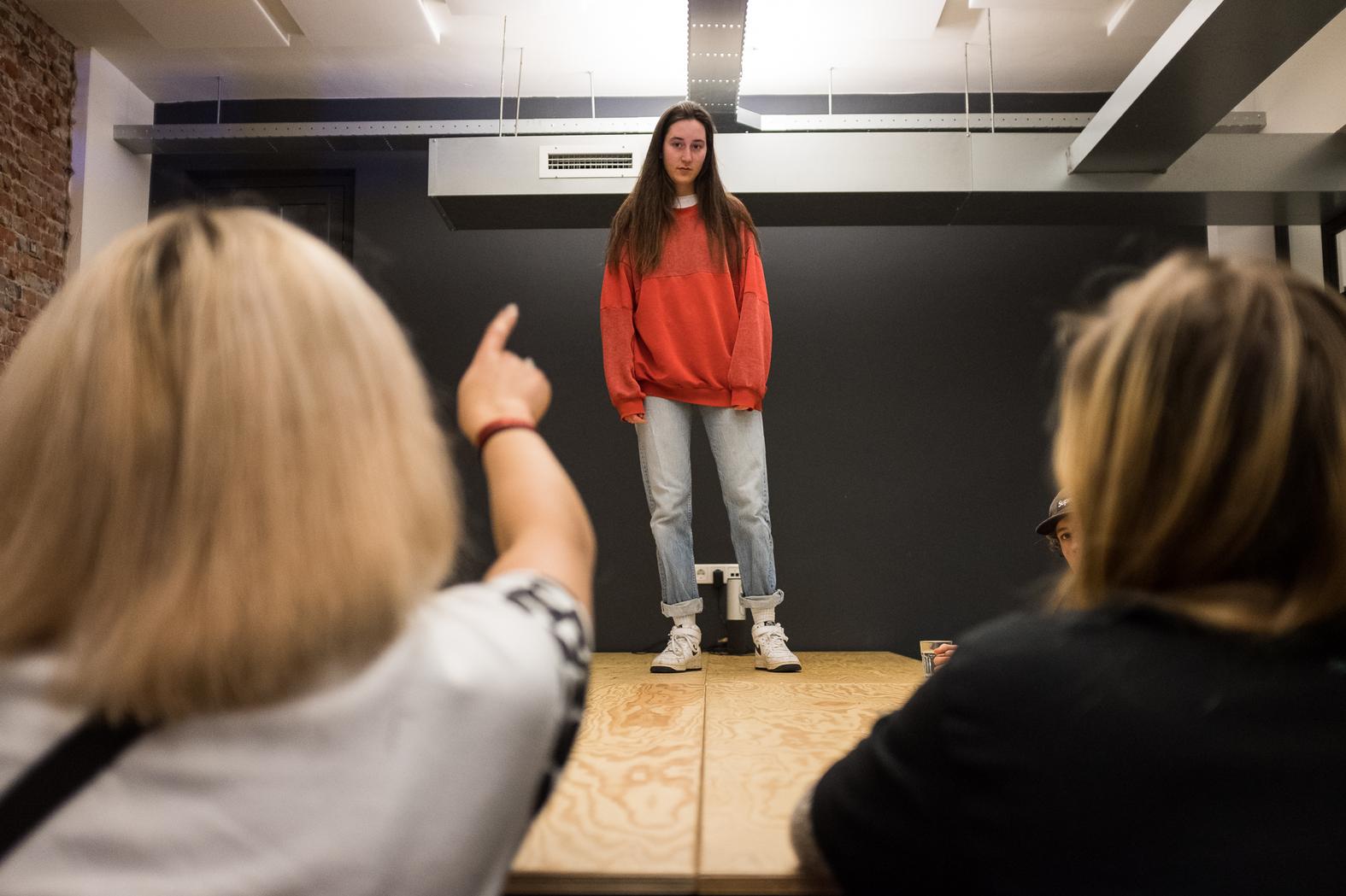 WHY I LIKE THIS LOOK:
My red sweater cost me about €1, and the jeans and shoes are from one of my favourite vintage stores.
Before I let them judge me for the final time, I ask them where they get their outfits from. If I'm not allowed to just scour the city's best vintage racks, then where should I go? Firstly, they recommend that I stay clear of big, popular chains like H&M and Zara, which "are only good for the basics." According to them, the best way to find nice clothes is to just wander around Amsterdam.

---
WATCH: Noisey Blackpool 2: One Year On

---
I ask them if Instagram, and social media in general, play a big role in knowing what's hot and what's not. Apparently not.
"There are no rules anymore – anything is possible," says Dora Lin. "But your favourite celebs are always a great source of inspiration. I love Princess Nokia." That's clearly where I went wrong as a teen. Instead of getting my inspiration from internationally renowned hip-hop artists, I just copied the older girls at school.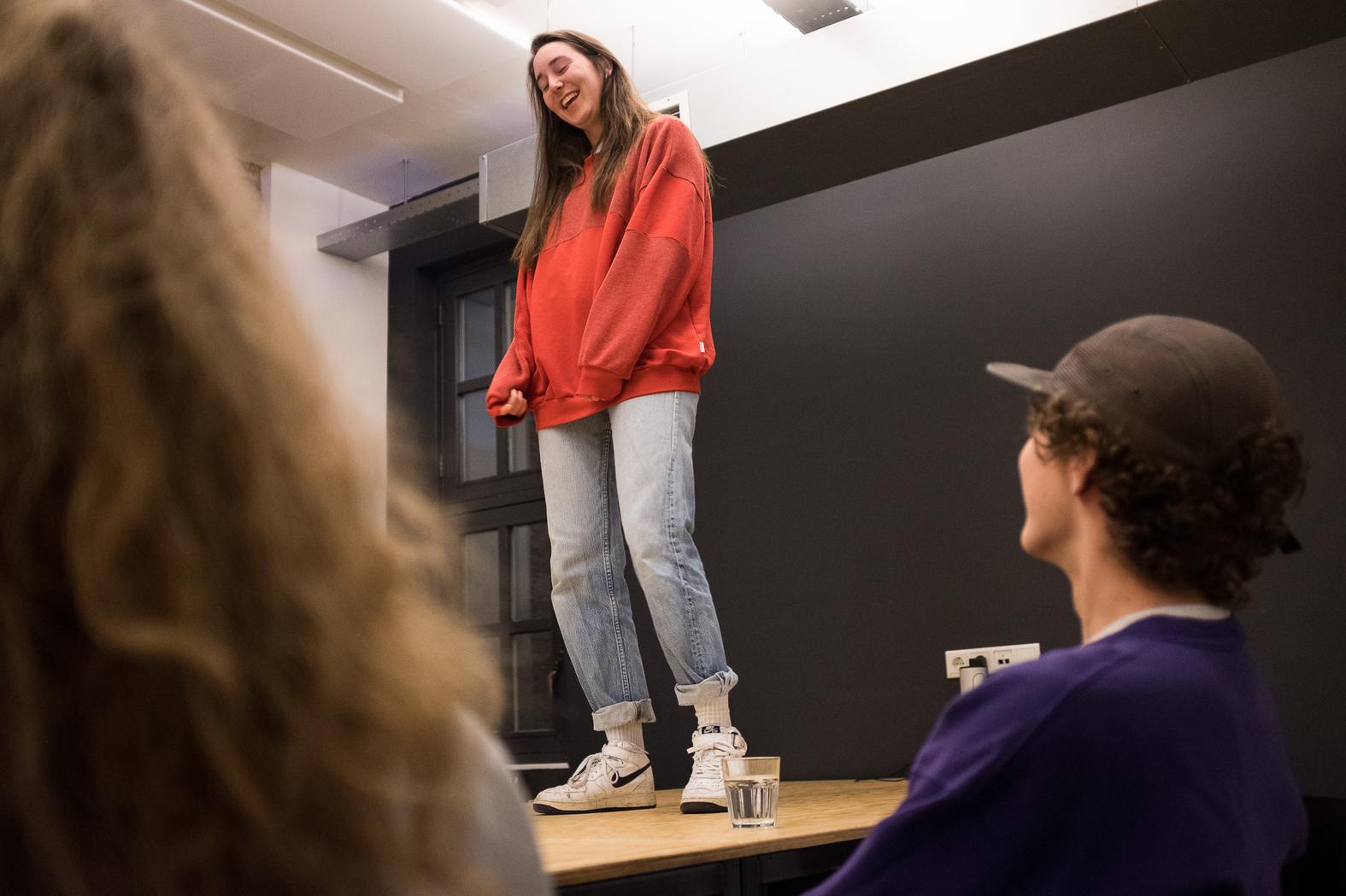 I also ask them about whether breaking gender norms is an important part of modern fashion. Is it okay to wear male clothes as a woman? "Yes, if it makes you feel comfortable," Caylani says. "To be honest, I wish they would make female sizes a bit bigger, because my sister just bought a super dope jacket, and I want it, but they don't have it in my size," Boris adds. "I almost immediately gravitate towards people who look different from everyone else," Malou says.
WHAT THE PANEL THINKS ABOUT MY FINAL OUTFIT:
Surprisingly, they like it. Finally, my first fashionable pick of the day. "The white shoes are cool and it's nice how they match your white T-shirt underneath," one of them says. Even hearing about my lack of accessories for the hundredth time in a day doesn't dampen my mood.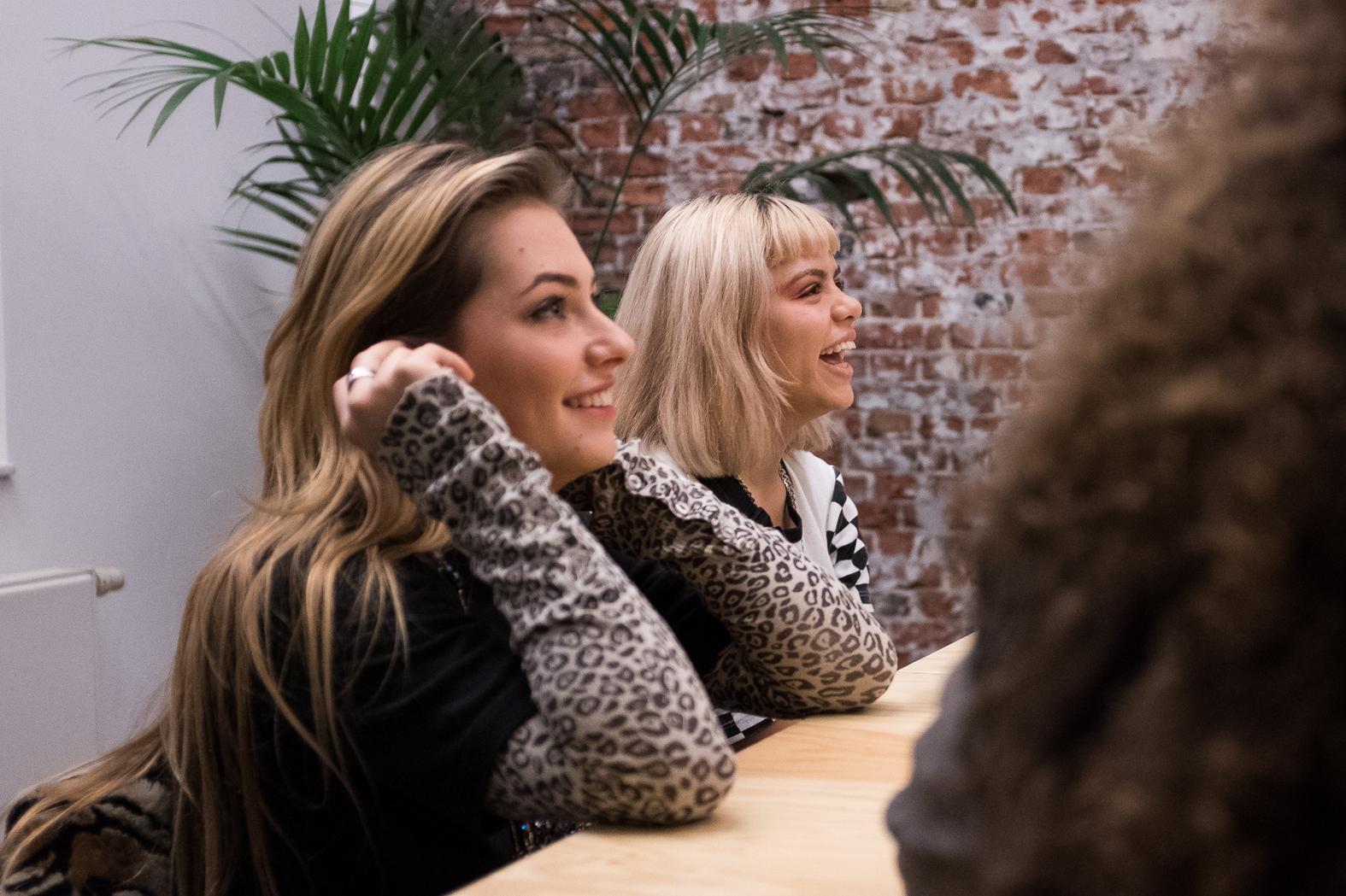 And just like this, the catwalk is finally over. The panel were a lot more honest than I had expected, but I've learned a lot. If I want to be more trendy, I should wear less baggy clothes, brighter colours and learn to accessorise. I should also take a break from my staple vintage shops and just stroll through the city.
Will I take their advice when I next go shopping? Absolutely. Will I ever let a bunch of teens judge my look again? Never.