I'm A Celebrity, dot dot dot. No other TV show in history has so much unsaid in the very title of it. Ellipsis are the international symbol for the sentence you so desperately want to say but can't. I Have To Tell You, dot dot dot, ( that I love you and I always have). Or: It's Your Father, dot dot dot, ( I'm sorry to tell you he's passed away). I'm A Celebrity, dot dot dot. Please stop making me eat kangaroo dick.
* * *
The beauty of I'm A Celebrity… is that it hasn't changed in 15 years, and it will not change for 15 years more, or the 15 years after that, or the 150 thousand decades that follow it. The format is: ten celebrities are helicoptered in to the Australian dungeon to be cheerfully tortured by Ant and Dec. To think of I'm A Celebrity is to think of the famous Bushtucker Trials of old – Gillian McKeith fainting to the dirt; Dean Gaffney, screaming; Natalie Appleton having a panno on a highwire – but the real game of I'm A Celebrity… is the slow attrition of dignity by days without food, and without showers, crabby celebrities boiled down to pass-agg housemates, arguing over hammocks. That's why the first episode of the series is so good: "I'm a fighter," the celebrities say, clean and in their finery. "I'm here to show people what I'm really about." And then cut to: two days later, and they are wearing khaki overshirts w/ red socks, and sobbing into some beans. I'm A Celebrity… is one of the high points of the British TV calendar because it takes celebrity egos and makes them shit runny into a compost toilet. It takes the great and the good and strips them of their make-up, their extensions, their fine clothes and their pearls. Literally everyone gets at least one grotesque mosquito bite on their face. I'm A Celebrity… is almost biblical in the way it removes celebrities of their gilded trinkets, reduces them back down to human again, to be debased by Ant and Dec, chuckling away in jeans-and-bomber-jackets. And they always emerge humbled: "It was the most amazing experience of my life," the celebrities say, panting and exhausted, a stone lighter, sipping a single glass of champagne as fireworks explode behind a jungle canopy. "I really feel like it's changed me." I'm A Celebrity… doesn't care who you are, or how big a deal you might be. You still have to put goggles on and dip face-first into a trough of maggots. You still have to prostrate yourself beneath the Ant-and-Dec-shaped face of god.
This wave-laps-lazily-against-the-shore sameness of every series is central to what makes the show so enduring. All of the other reality boom series of the early aughts have switched and changed tack over the years, escalated in bombast: Big Brother, which remodels the house and changes the channel and recasts different genre of housemates every year; The X Factor, which as far as I can tell is just thirty televised hours of people screaming or crying while Simon Cowell watches sadly on. Fame Academy came and went. Love Island, an ITV show about Calum Best doing shagging, had to go away for nine entire years before being reborn as a fine jewel in the summer television crown. And through it all, Ant and Dec: enduringly cheery in a series of casual jackets and plain polo tops; shout-laughing behind cue cards while Kim Woodburn eats a maggot; pissing themselves in Dean Gaffney's horror-fearing ace. The camp remains the same. The tasks are, year-to-year, more or less the same. The changing cast of characters are sometimes the same (Katie Price has been in twice: one to find enduring, heart-melting, actual true love with Peter Andre; one to be tortured routinely by the British public, who loathed her), but mainly the same people with different faces: the jungle shower bikini babe; the retired-but-still-quite-handy athlete; a barrel-stomached man in his fifties who was famous in the eighties and less so in the nineties and is fully irrelevant today, with all those gaps in his hair plugs; a cheery former children's TV presenter sliding into middle age; a mostly wordless former England midfielder.
Actually, here you are: we can go through the list of announced campmates this year and match them up to their tropes. It is literally always the same: Dennis Wise is this year's Kieran Dyer, for instance. Jamie Lomas is Stuart Manning. Amir Khan is David Haye and Linford Christie before him. There's no Scarlett Moffatt this year, yet, but that's because we haven't had our halfway-through-week-one inserts: four new cast members, minimum, will parachute into this whole mess. There's still time for a Katona to bubble in to the fore. But when they say time is a flat circle, they mean it. They especially mean it on the churning cast of I'm A Celebrity… contestants:
HOW THAT WILL GO: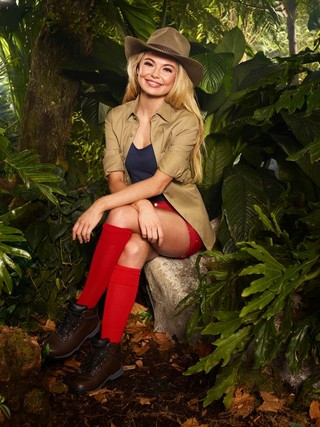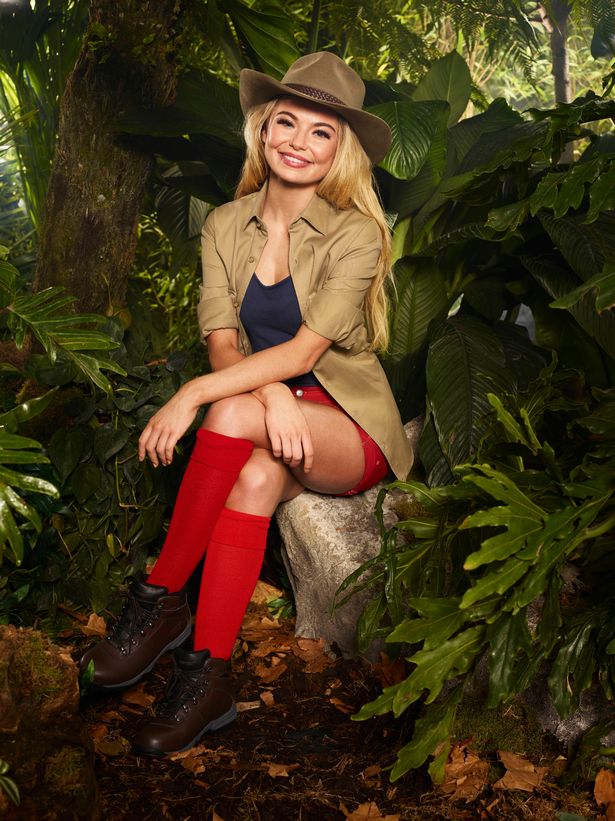 GEORGIA 'TOFF' TOFFOLO
Georgia fulfils three ticked boxes here: posh girl who in unused to shitting in a dunny (I don't know Georgia Toffolo but I just sincerely get the feeling she has shat anywhere below the level of a medium-clean toilet, whereas you and I – normal people, poor people – will have had harrowing experiences in portaloos, and grimly-lit pub toilets. Georgia Toffolo has never been in a bathroom where the taps don't work); reality star sort-of-known; and bikini shower bait. The only viable romantic partner for her is probably Jack Maynard but he's a bit smooth-crotched-Ken-doll to really make that storyline happen, so the best we can hope for is she battle gamely through a live trial that involves her being pelted with a mass of cockroaches and is underwhelmingly voted out fifth-until-last.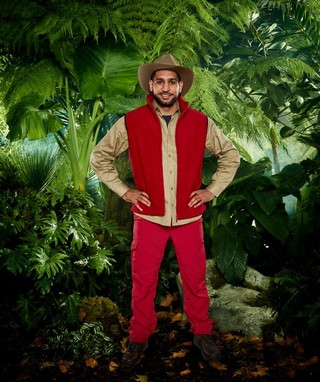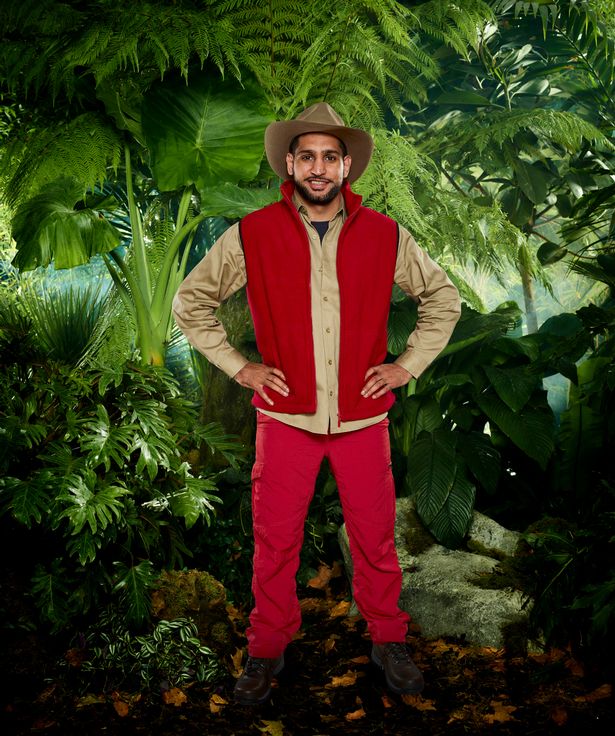 AMIR KHAN
In-his-prime athlete who does all the physical trials and is praised by the camp's de facto mum (probably going to be Shappi Khorsandi before they send a former newsreader in halfway through) for winning ten stars one time, then he'll not say anything for six days and walk out a couple of weeks in to "go and be with my family, who I love by the way"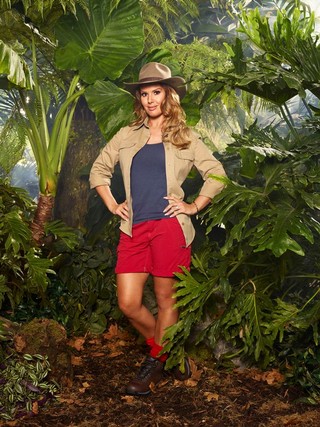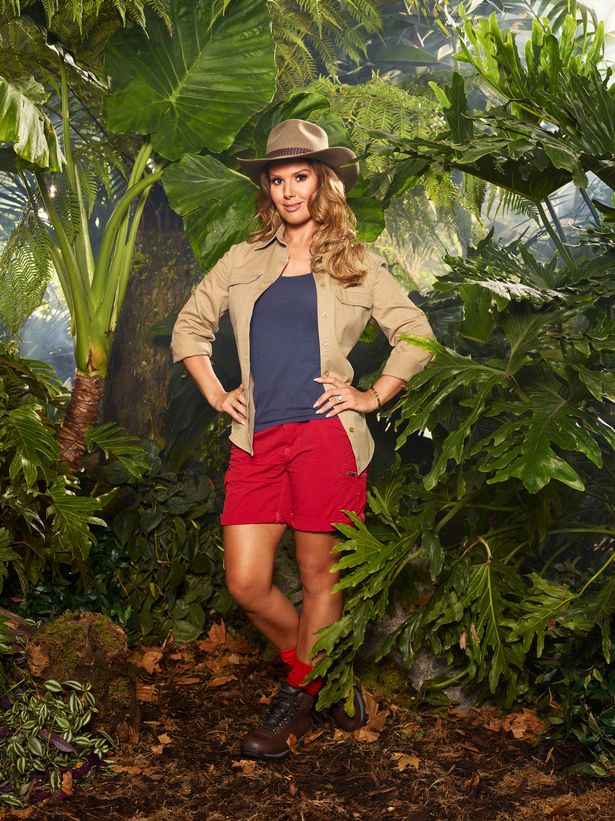 REBEKAH VARDY
Rebekah Vardy is going into this as transparent a come-and-get-me plea to the entire cast of Loose Women, so she's going to go in there and try and have a personality a bit and tell Stanley Johnson "you're a HORRIBLE OLD MAN" then cry because she misses her kids and leave before the voting gets particularly sharp. Colleen Nolan will be hissing "get that bitch off my floor" at a stage manager about her before 2K17 is over.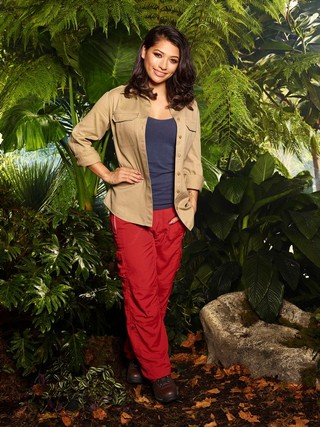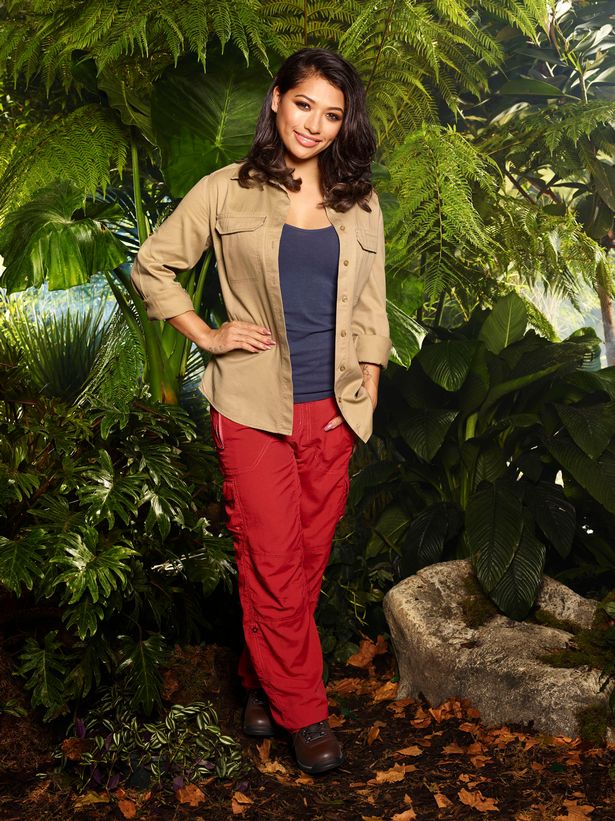 VANESSA WHITE
Two ways this can go: Vanessa White proves herself to be the true talent and charisma pulsing through The Saturdays, not Frankie, or Rochelle, or Mollie, or the other one, singing little riffs around camp and proving to be a friend-to-all, and everyone watching on ITV goes, "shit, yeah, remember her" and "damn actually she… she was the fit one all along", and she in her time in there public opinion does a full 180 from "who?" to "[howling demands for her to replace Madonna]" and emerges the jungle (as its anointed Queen) to a multi-million dollar record deal and the adulation of the entire country OR, and this one's more likely, she doesn't say anything for eight days, makes a real mess of the first trial, is immediately voted out. Which way will it go. Which way will it go.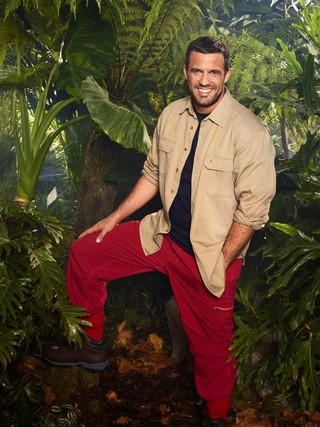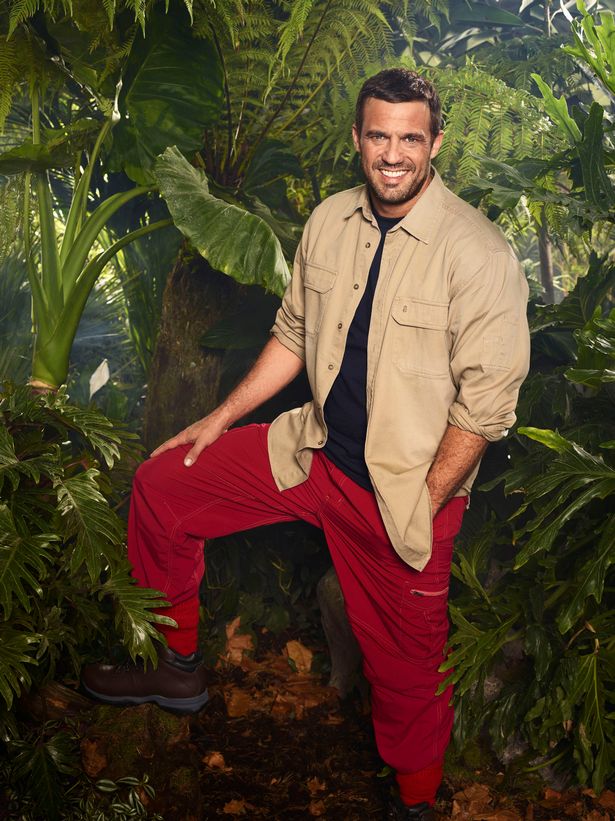 JAMIE LOMAS
Jamie Lomas is 42 and has the chippy air of a pub pool champion who just shagged your girlfriend in the car park when she told you she was outside on the phone to her mum, so he will be the camp's alpha male elect, and the campmates will demur to him for important decisions and call him "mate" a lot when he makes them, and there'll be lots of shots of him sitting down winding a bit of twine around a stick while everyone else does shit, and Day 10 he'll have a quietly threatening row with Fizz off Coronation Street about her not pulling her weight, and the whole camp will be poisoned by the argument – Fizz, crying by a stream, while Georgia Toffolo smokes the camp's remaining cigarette and goes "he's a fucking cunt, babes" – and slowly public adulation will sour to something more hateful, and he'll do a few tasks but be voted out and emerge to a fanfare of headlines about bullying, all of which he will laugh off with a rosy-red tan in a Skype interview with GMB. Wins a Soap Hunk award in January and everyone forgets it ever happened.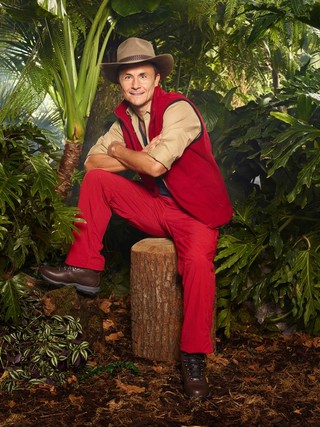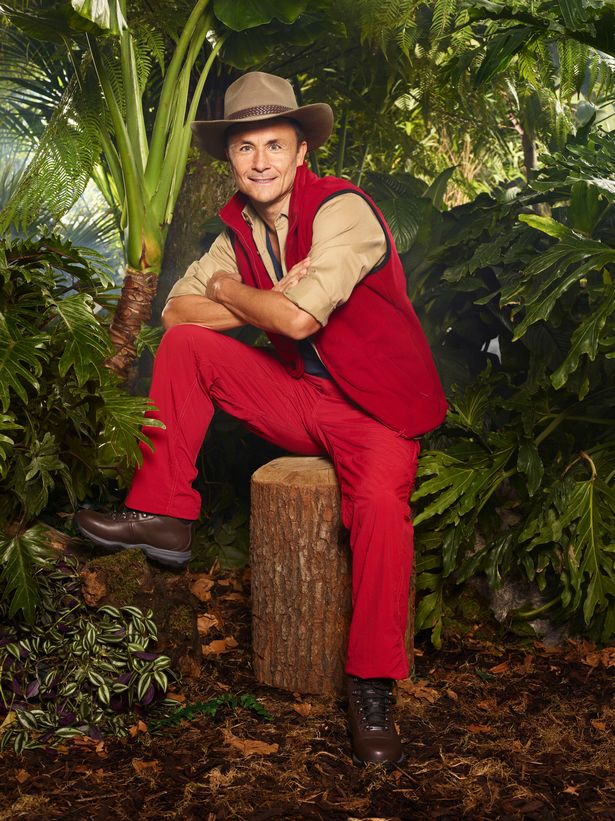 DENNIS WISE
Definitely knows how to make fire, look at him. Dennis Wise is not primed to excel at I'm A Celeb…, because he isn't beloved enough as a sportsman, he is in no way emotionally deep enough to cry on TV when things get hard, he's not going to be the alpha male with Lomas around, and he hasn't got anyone to two-foot. Men excel in this show when they are deemed a 'hunk' or a 'mad cunt' (The Peter Andre–David Van Day spectrum, as it is known in the trade), and Dennis Wise is a grey wad of nothingness in the middle. He'll be voted out second and nobody will even make a fake noise of commiseration as he quickly hugs them goodbye.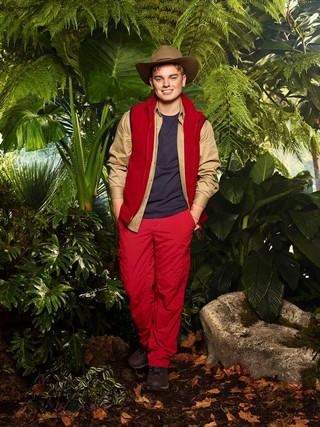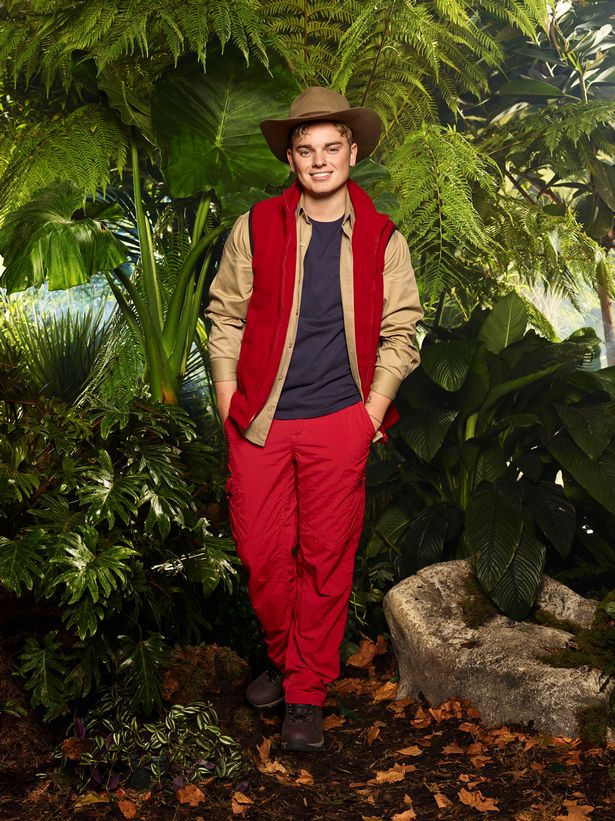 JACK MAYNARD
Jack Maynard is Conor Maynard's brother and they perform songs together on YouTube or fucking something and essentially his inclusion on this list of celebrities is ostensibly i. to make your dad yell "WHO?" so loud some neighbourhood dogs start barking and a car alarm goes off a few doors down and ii. get teenagers to watch the show and vote in their droves. The inclusion of the young-person-celebrity normally goes like this: they prove themselves over a series of weeks – with successful trial performances and admirable navigation of tense inter-camp politics – to be Actually Quite Sound, and probably make it to the last two or three before being beaten by another, actually popular celebrity, and when they emerge from the jungle they have crossed the divide, from "YouTube famous" to "real world famous", and will probably get to turn on the Christmas lights somewhere and get some sort of morning radio show on Capital about it in circa one year's time, and things just snowball on and on, and on, from there, on and on, until they are Mark Wright. You don't know who Jack Maynard is now but in five years he'll be one of the ten most famous men in Britain. Get ahead of the curve.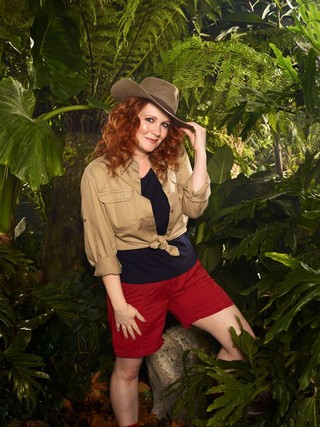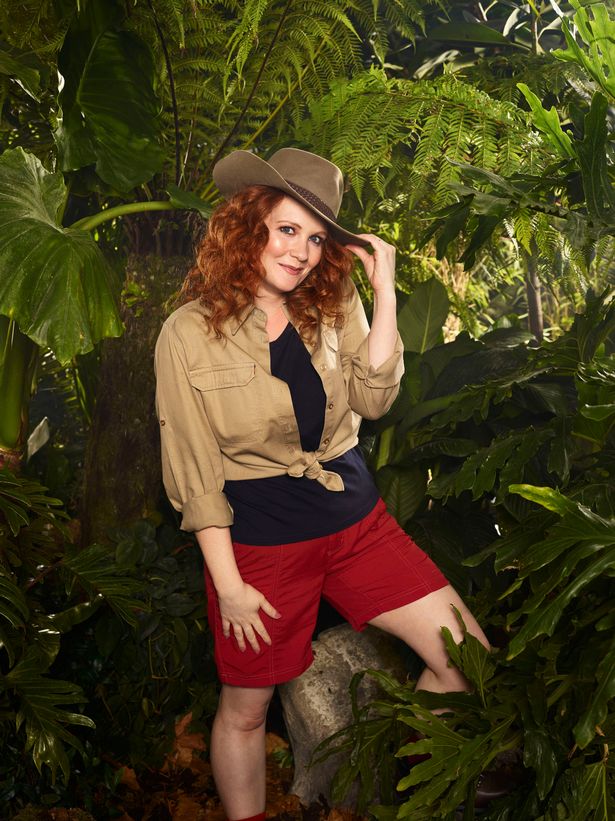 JENNIE MCALPINE
Best moment of I'm A Celebrity… is celebrities spotting each other in the initial hugs-and-hello helicopter meet-up, and not really knowing who each other are. This is why you have Chris Eubank formally introducing himself to Lady Colin Campbell, or Brian Feldman not knowing the fucking name of anyyone. Everyone in this year's show will know Fizz off of Coronation Street, but not actually know her. This is good: it puts Fizz at an advantage. First, the celebrities will treat her a little bit like they treat a PA bringing them water bottles: tight-faced politeness. Then they will realise that, actually, she's quite banter and can lift quite large jugs of water up without moaning. She will deal with a rat in someone's hammock in a very no-nonsense manner. She will tend to a crying Jack Maynard. Slowly, Fizz will win them over. And, with it, our – "our" being "the fickle British public" – win our hearts. Fizz to win. This is my bet.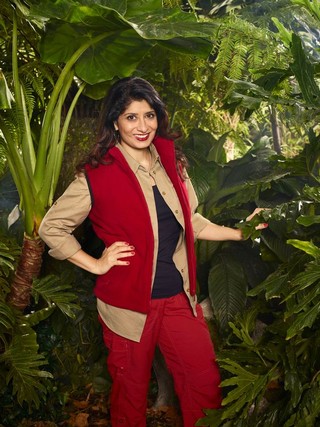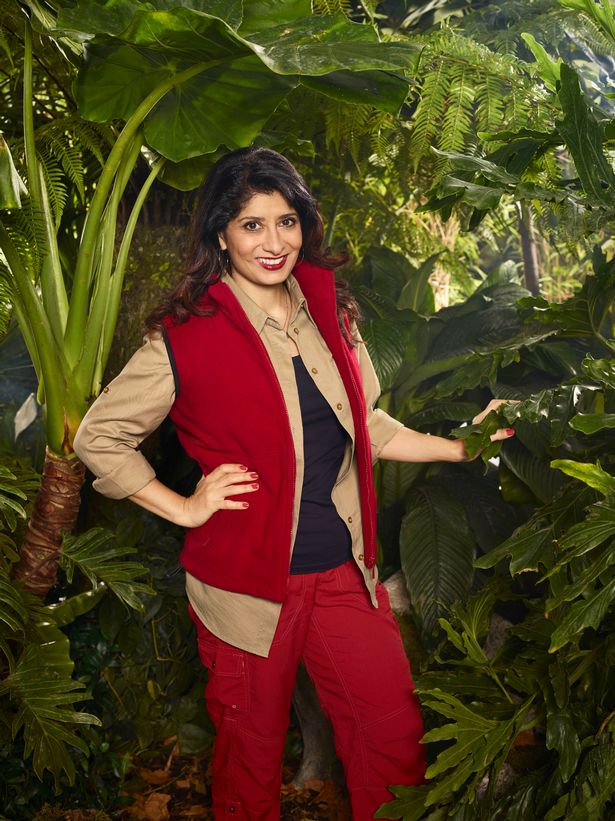 SHAPPI KHORSANDI
Comedians always do well at this show because without them I'm A Celeb… is just a show where men who can't grow beards slowly and unsuccessfully grow beards and everyone argues over how to cook a shank of kangaroo meat because nobody knows, and it's actually a thoroughly miserable watching experience unless you've got someone punctuating the atmosphere with some humour, so Shappi Khorsandi should thrive and make the top three at least. Question then is what she will do with this bump in fame – Actually Quite Harrowing Channel 4 sitcom about family life? Or arena tour followed by an increased fee on the panel show circuit? Very hard to tell.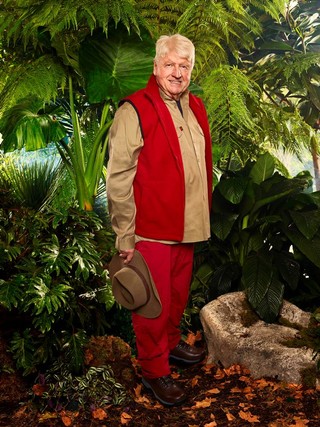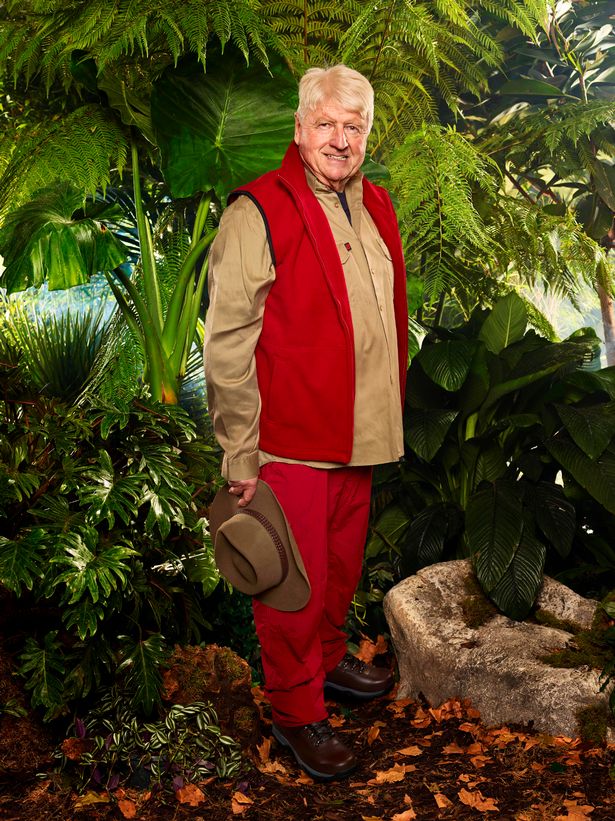 STANLEY JOHNSON
Every year the camp needs a boorish old man who very loudly doesn't understand transgender issues and thinks everyone being so hungry they could cry is '"being emotional" when they don't realise they are also being emotional it's just their emotion is coming out as misplaced rage, and at one point one of the pro-athlete types will need to have a word – Dennis Wise, finger in Stanley Johnson's face, quietly telling him to stop making Jack cry – and the old man will get really grumpy and start smack-talking Ant and Dec and basically lose every friend or half friend they ever made in the camp, and when they are voted out for being an unentertaining dickhead they will throw their old man hands up and say "oh, good. Don't care. DON'T CARE." and make a big thing of instantly walking off stage left instead of saying goodbye to anyone. That's Stanley Johnson, that is.
* * *
So it is always the same, we realise that now. Ant and Dec are always the same, too: Ant and Dec a-couple-of-buttons-at-the-shirt-collar more relaxed out here, away from their Saturday Night Takeaway Brit-hosting slickness; Ant and Dec, in many ways, the purest representation of non-romantic love available in the media today, Ant and Dec proof that two soulmates can stumble across each other, against all the universe's infinite statistical odds: what odds that two large-foreheaded Geordie boys would find each other, in adolescence, a yin to the other's yang, two halves of the same heart? What odds that they would form together in one perfect, smooth whole, and conquer the world of light entertainment? Ant and Dec, making each other corpse during a competition link, the love we could only ever hope to have in our pathetic little lives. Here they are delighting in what can only be described as 'a preview of what Dean Gaffney can expect in hell':
This is what makes I'm A Celebrity… such cosy, autumn-winter viewing. The clocks go back and we burn effigies and we send Ant and Dec and some former Blue Peter presenters to Australia, and that is our tradition. I'm A Celebrity… should, by all laws of logic, completely ruin careers: famous people, stripped of all dignity, forced to eat eyeballs and cockroaches and slugs, screaming and crying, the celebrities, shitting chaotically in a shared toilet, arguing with each other over starch. We watched Joe Swash vomit on live TV and we made him more famous as a result. Mark Wright chewed the anus out of a pig and now he's big in LA. Myleene Klass went in as a nobody and came out as your dad's Number #1 lifetime crush. We forget who has been on I'm A Celebrity… (George Takei; Carol Thatcher; Carl Fogarty won it once, Abz from 5ive, Shaun Ryder, Limahl; Nadine Dorries, Lembit Opik, Katie Hopkins, Tinchy Stryder was voted less popular than Edwina Currie; Gemma Collins, sobbing in a helicopter, all that mascara, all that mascara). Go in to the process and do among the most debased things a human has ever done in pursuit of a paycheque and come out… beloved by the British public, somehow? Enlightened and more famous than ever before? What strange alchemy goes on in the Australian bush, when you add one part hog testicle to one part former castmember on EastEnders?
Because it's not really about how much torture can be doled out to various vainglorious-yet-down-on-their-luck TV presenters (although, I would like to note, that is a key mechanic of the show: the British public choosing one particular campmate and making them compete, again and again and again, and again, in trial after trial after trial, as they did with Katie Price's second attempt and Gillian McKeith's first, making them dive into paddling pools of lice and be buried in a coffin full of rats and swim into a tiny enclosure with a miniature alligator in it, then eat a dick, all that: all that is extremely, extremely good, and I know the general consensus on bullying is "it is bad" but I would like to argue that actually, within the confines of I'm A Celebrity…, and when enacted by the entirety of the phone-voting British public, actually, within those strict parameters, bullying is extremely, extremely, extremely good). I'm A Celebrity… has given us some real cultural touchstones over the years, but really, when you sign up to watch a season, you are watching those moments in between the crying and the trials: the nagging, the camp squabbles, the celebrities stripped of make-up and waking up to a snake, someone deciding they are in charge of all the camp cooking and getting really, really pissed off whenever someone else tries to chop a vegetable; the bathing, the yelling, the shitting, the sobbing in the Jungle Telegraph; the moments of dusk-time triumph when a small portion of meat and some vegetables are lowered down from the canopy. I'm A Celebrity… is essentially prison for low-level red carpet haunters, a fire in which they can destroy their reputation and have it born anew, bigger than ever, ITV2 spinoff show and all. It is always the same. Catch me in twenty years, thirty years: catch me in one thousand million years, where Ant off Ant and Dec has every one of his limbs strapped into a support structure, and Dec, long-since medically deceased, is kept alive by a tank of vital fluid and a series of robots. "HOWAY," they bark, across the megasphere. "WELCOME TO I'M A CELEBRITY…," and they will look at each other, Ant and Dec, each of them a million years old now, but still got that old sparkle, that indelible simpatico, and they will reach both their heads back, the fronts of their brandless casual dad bombers crinkling slightly in the heat, and the camera spirals away from them to reveal the jungle canopy beneath, and they yell, in one voice—
"GET ME OUT OF HERRRRRRRRRRRRRE!"