Self-perception is a funny thing. I didn't fully clock what my blackness could mean to others until I was 17 years old and staggering through small talk with a few 19-year-olds from quaint British towns. "Your English is so good," one said. Well, here we go. It was a September evening, and I was sitting at a uni campus pub picnic table perched on the sort of wooden decking that would leave a splinter in your foot if you kicked your shoes off and walked along it.
It was 2006, so people weren't saying "woke." Erykah Badu hadn't helped popularise it yet on 2008's "Master Teacher". Instead, I was in the middle of one of those early, ice-breaker Fresher's Week conversations that drones on into nothing, ascends into squeals or retires to someone's pokey student housing nearby for a 1AM cup of tea. And the two young white women at the table sounded amazed to learn someone born in a former British colony – Botswana – with parents from another former British colony – South Africa – would be able to speak the language imposed in both countries: English. The second woman threw in a "you're so well-spoken", with the implication being that people like me – whatever that meant, because we didn't know each other yet – shouldn't be eloquent. It was going to be a long three years.
Looking back, I should have explained why they were out of order. I'd spent most of my life as an ethnic majority in southern African countries so wasn't really used to navigating white Europeans' perceptions of me. In the end, you have to weigh up whether picking apart these sorts of interactions is worth the emotional effort to explain why a seemingly innocent question or statement smarts like an elastic band, pinging against your skin. It's a feeling Antonia Odunlami, music editor at gal-dem – a magazine and site, run entirely on a voluntary basis by about 70 women of colour – sounds like she understands too. She's just one of many Brits who'll be taking part in this year's edition of Afropunk London festival (more on that in a minute). Looking back on the early days since gal-dem was founded in 2015, Antonia considers how she and her colleagues have adjusted to being thrust into the proximity of new, sometime-ignorant audiences.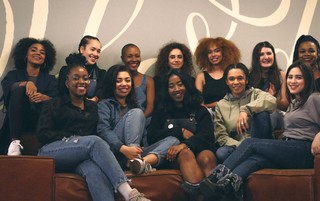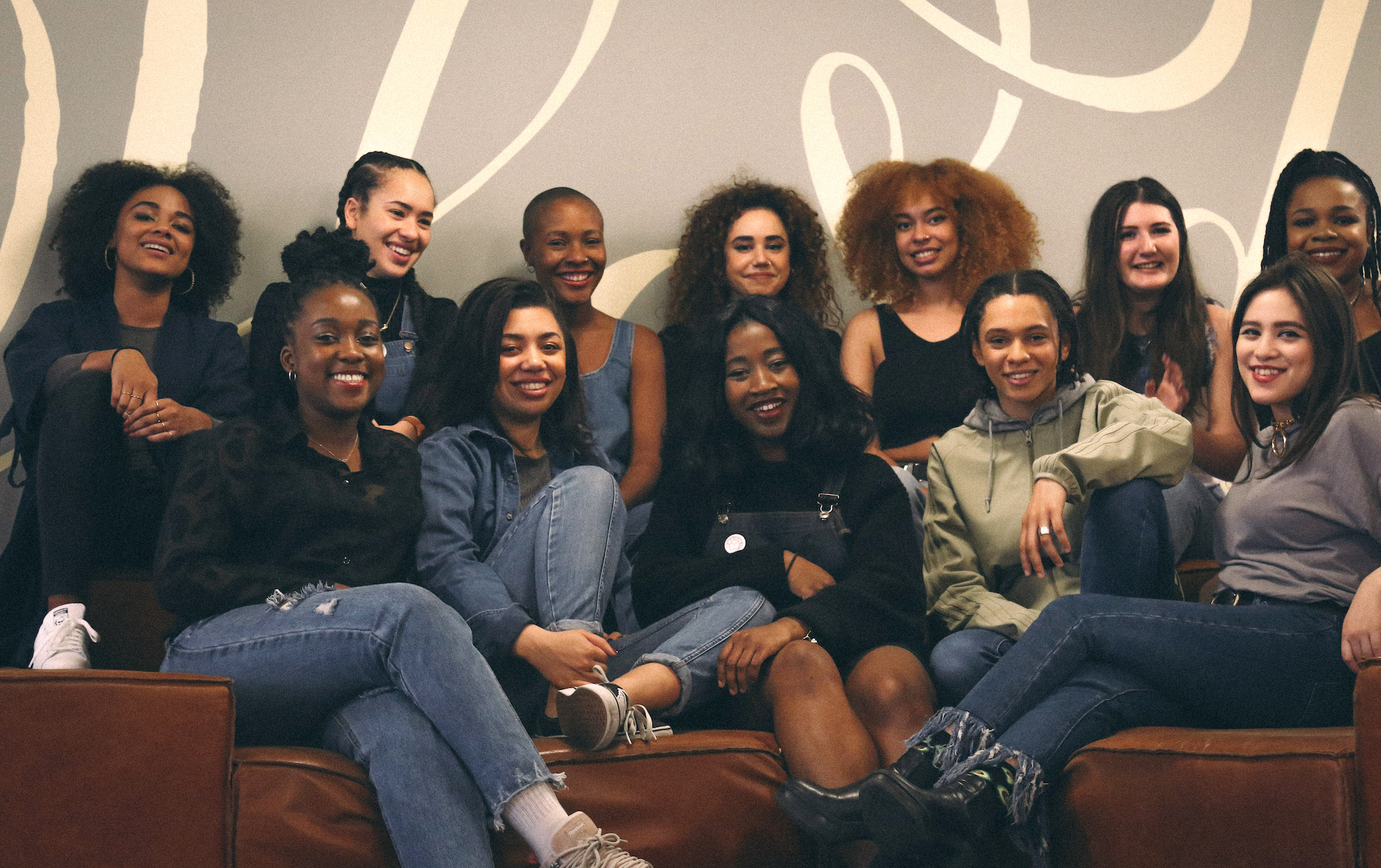 "I think when we first started, we felt … like we owed it to these people to explain the site's ethos to them. Now it's just like, 'the answers are out there, man'. We exist, and you're not going to take that away from us until the imbalance addresses itself," she says, referring to the racial imbalances in education, pay and employment that still pervade British society, leaving power to cluster in groups that most often aren't black, brown and female. "We're not going anywhere. If you don't want to acknowledge the imbalance, then that's your business."
"But that's just me" – she laughs – "I know a lot of the other girls at gal-dem have a lot more patience but… " and she tails off for a second. When she starts again, Antonia puts across the sense that when gal-dem first began, she and her colleagues were much more open to trying to slowly explain what structural racism is, and how it works – as the 17-year-old me could have done. But now, "it's just like, y'know, there will always be trolls, who are the ignorant few, and even if you do try to explain, they don't really care. They just want to get a rise out of you. So I try not to engage too much with that kind of stuff. We have a section on our website that lays down who we are, and why we exist."
In a way, that should speak for itself. But in cases where it doesn't, events like Afropunk festival come in. Founded in New York in 2005, as a place where black punks could go about their business without being called "coconuts" or "Oreos" – for being 'black on the outside but white on the inside', for the uninitiated in playground microaggressions – it's since gone global. What started off as a Brooklyn party – one that always left me wondering how the flawlessly-dressed punters weren't wilting under the sun, their faces melting under beautiful headdresses – is now running in Atlanta, Paris, Johannesburg and – as of last year – London. You might have heard about that inaugural event's controversy over MIA being announced, then dropped, as headliner after she voiced an opinion on Beyonce and Kendrick Lamar focusing on Black civil rights rather than war in the Middle East. It got messy, and she was quickly replaced by Grace Jones, after Afropunk said they "discuss[ed] the situation with the artist and the community".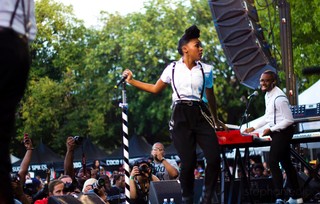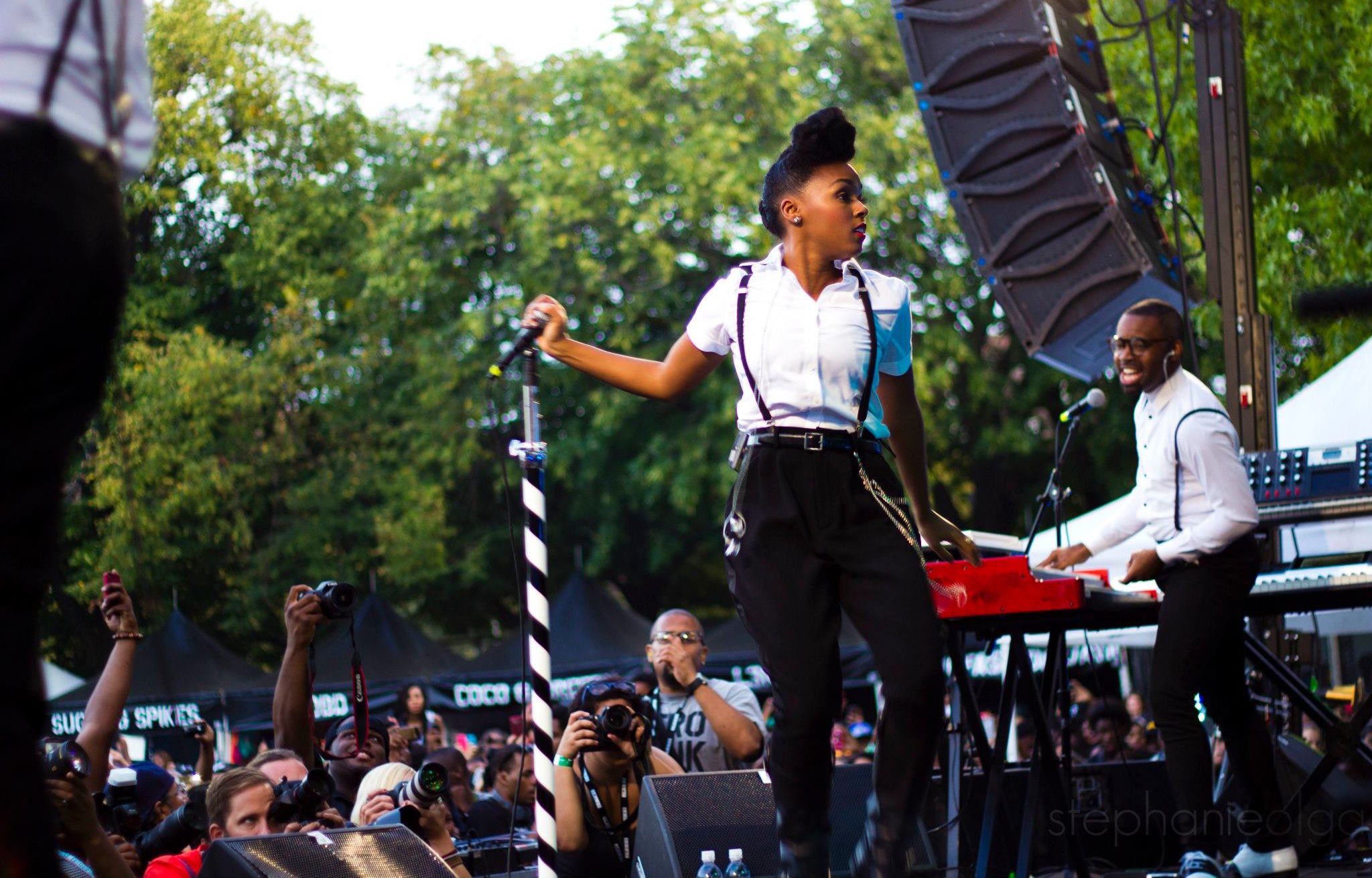 You also might have heard complaints about the lineup leaving out black British talent. This time around, everyone from Little Simz, JME, Nadia Rose and Nao to Kojey Radical and Connie Constance are joining US performers like Thundercat, The Internet and Danny Brown. The sort of acts booked today can be a long way away from the original event's more strictly punk roots, but it's hard to imagine what the "perfect" Afropunk London would be in 2017. It's still validating and powerful to carve out a space where black Brits can roll their shoulders into the ease of being themselves, without someone questioning their right to do so. And speaking to some of the women from gal-dem and DJ collective BORN N BREAD who'll be at the festival, playing DJ sets and curating stalls, we end up exchanging stories on why an event like Afropunk still feels important, how it fits into their work and what it's like to push people to think beyond the limits of stereotypes.
A starting point for that process is telling your own stories. BORN N BREAD started as a colourful paper zine and now put on parties, curate events and have a biweekly show on east London community radio station NTS. "You know what? We live by the Nike slogan 'Just do it', with flaws and all," says Chika Wilson, who is one of four other women from south London behind BORN N BREAD. "I think with us we've always been the type of people to give things a go, whether or not we have the skills or 'look'."
A part of that has meant releasing different themed zines that pack in scrapbook-like cutout photos, handwritten stories, bubble writing in primary colours and illustrations where you can see the lines of each colour pencil's journey across the page. Each issue zeroes in on parts of life that are second nature to the BNB women and their followers, with a balance of nostalgia and present-day thoughts. Thinking back to Black, their debut, she exclaims: "that was our baby. It was so nostalgic, literally a trip down memory lane." Some of the personal highlights that still make her giggle today include a piece with a reference to ex-MTV VJ June Sarpong, "and her glossy lips" – I still remember those, too – "as well as to the Let's Jam gel we used to use in attempts to slick down some sort of our baby hair in our school days".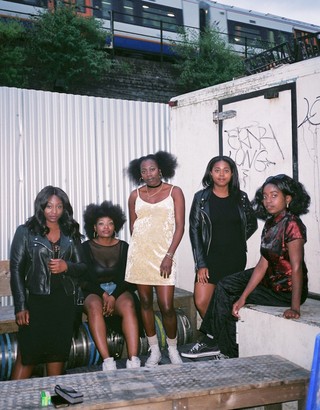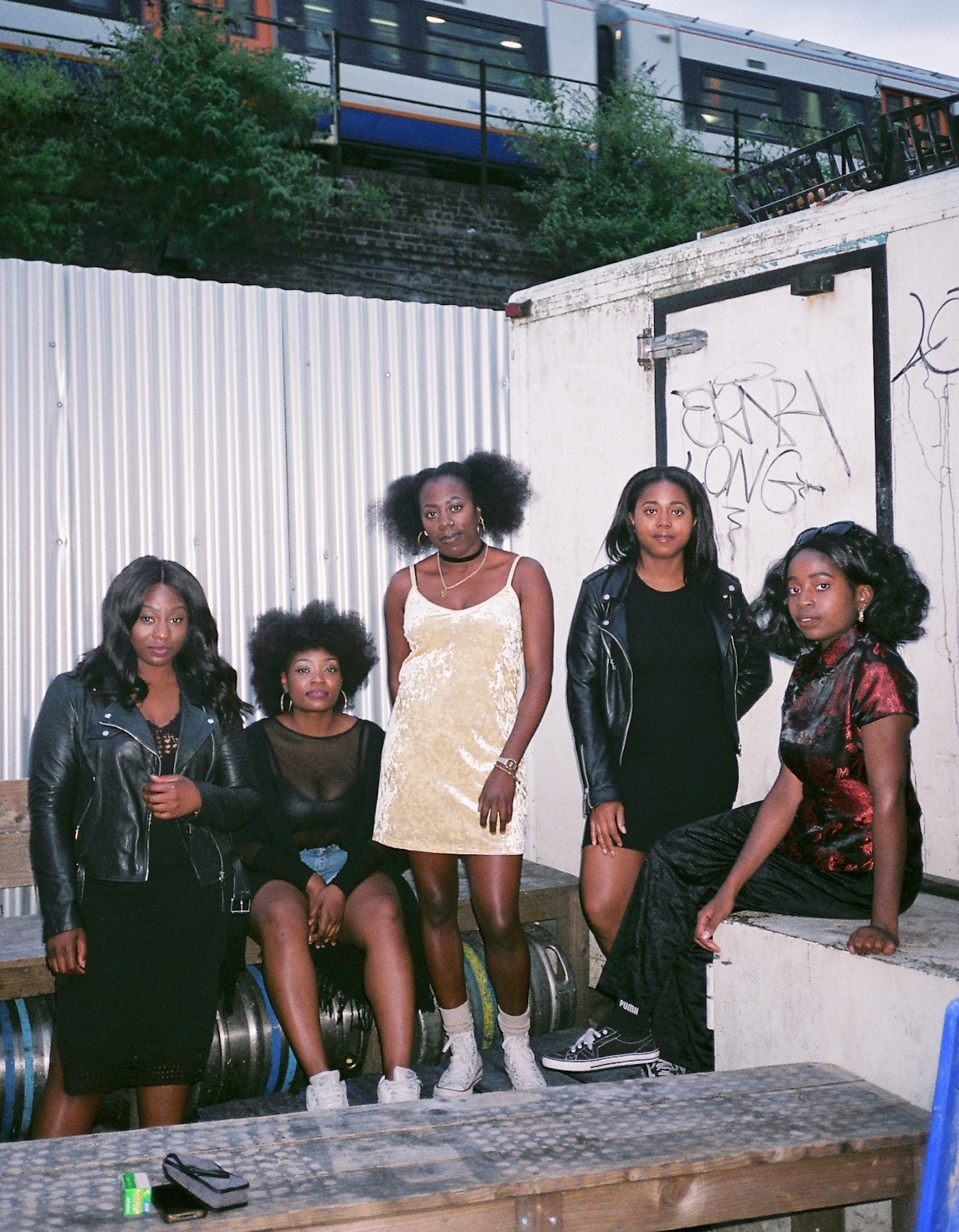 She talks about those memories and the collective's plans today with the sort of familiarity of an old friend. And that's the energy imbued in so much of what both BNB and gal-dem do: they take some of Black and brown Britain's shared memories, references and forgotten trends and pull them into the spotlight. You'd be more often expected to savour the tart sweetness of those moments in private, so as not to make white peers feel uneasy or left out.
As gal-dem's music editor, Antonia's had to get used to contorting herself to fit into the professional arts world in ways that can often be uncomfortable – especially if you're not of the ethnicity or class associated with executive power. She's working in radio now, but her options when leaving university seemed to mostly be "a lot of unpaid internships," and she scoffs, "full-time, 40-hour a week unpaid internships, which were never going to be an option for me. On top of that there was a sense of imposter syndrome to deal with. "Just …" – she lets out the softest sigh – "being in spaces I knew I should be in, but learning to have ownership and be proud of that. Being comfortable in unfamiliar spaces and not feeling like I'm not meant to be there." It's a feeling you have to train yourself to shake off. "Now I know, having done what we've done and worked as hard as we have, I feel like we've got that seat at the table."
Now, before you start All Lives Matter-ing until you're blue in the face, this isn't purely something that happens to black people. Being made to feel like an alien because of how much melanin sits in your skin or your accent or where your family is "really from" can happen to anyone. But because power structures in majority-white countries have made whiteness the default – and everything else a sort of exotic, spicy or curious anomaly – white people don't tend to be made aware of their race as frequently as people of colour. That's part of why Afropunk was founded – albeit in the US, where the legacy of segregation and state-sanctioned racism shudders with more weight.
I know that "microaggression" has become one of those inflammatory words on the internet that your Top Gear-loving uncle insists was made up by the bloody PC brigade to whack us all over the head with identity politics tosh, but they're a real drain on the mental health of most people who aren't able-bodied, white, straight and so on. Researchers in 2007 even helpfully identified three categories of microaggression: microassaults – your classic, 70s name-calling and violent racism – microinvalidations – of the verbal "don't pull the race card," "your English is so good" or "I don't see colour" variety – and microinsults – a woman grabbing her handbag close as a black man walks past. The now-seminal report puts into dry and academic terms what people already know as the searing heat that starts somewhere behind your eyes when someone makes you aware they see you not for you – your personality – but for your skintone.
With its extensive list of anti-hatred messages, displayed as massive posters during the festival, Afropunk's mission rests on providing an antidote to the types of situations where racial microaggressions go unchecked. And that makes plenty of sense to both Antonia and Chika. "We want people to understand that women of colour are not one monolith, with a monolithic experience," Antonia says, of gal-dem's central tenet. "To us," Chika says, "Afropunk represents fearlessness – and that's not from an arrogant place but more so as a pursuit. In BORN N BREAD, we stand for being who you are, with no justifications necessary. We celebrate our blackness and culture."
Afropunk London is on at Printworks on Saturday 22 July and Sunday 23 July, where you'll be able to find both gal-dem and BORN N BREAD. You can still nab some single-day tickets today.

You can find Tshepo on Twitter, then find her at Afropunk this weekend.