This post is part of VICE's 15th anniversary series, presented by VANS
A lot can change in 15 years. In 2002 – the year VICE UK came into existence, propped up almost entirely by Rockstar's marketing budget for its new game, GTA: Vice City – Blazin' Squad were at number one with "Crossroads"; MSN Messenger was the preferred method of communication for millions of young people; and Footballers' Wives still regularly graced our television screens.
If you're under 21 and didn't watch Blazin' Squad's Marcel on this year's Love Island (which, yes, granted, is unlikely) you probably have very little knowledge about any of the above. And, really, you're not missing out: those of us old enough to remember this stuff don't miss it all that much. But maybe we're wrong to be so dismissive. Maybe Footballers' Wives was... actually... good?
To get an objective opinion on Britain's popular culture in the year VICE UK was born, we showed some of it to uni students Jesse, Aaron and Deborah, who – in 2002 – would have been more into learning how to walk properly than engaging with anything going on around them.
HIGH STREET FASHION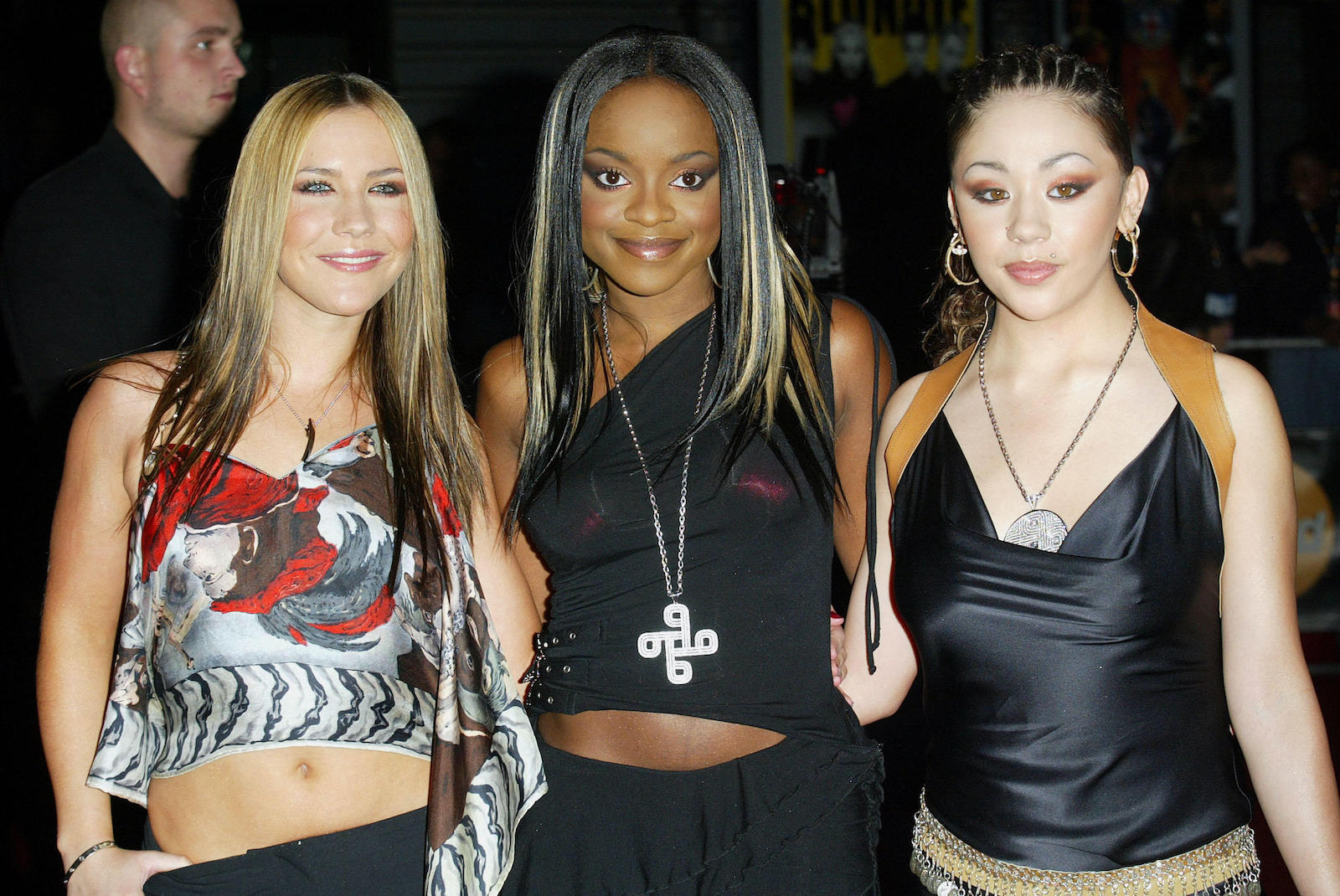 Aaron, 20: Yikes, is that what them lot were wearing back then? They had no sense of style.
Jesse, 20: Dead swag.
Deborah, 18: The fashion was very, erm, interesting.
Aaron: Very shit. I'd move to them – one of them.
Deborah: The black one, only because she's black.
Jesse: Her nipples are showing, that's why.
Deborah: You can see breast.
Aaron: Are you mad?
[Laughter]
Aaron: Back in '02 they had no swag. Only Kesha. Keisha? Whatever her name is.
Deborah: She had no swag either, though. You're only saying that because her breasts are on show.
Aaron: And she has a nice face.
Deborah: Err. Nah.
Jesse: Her face is decent, still.
ALTERNATIVE FASHION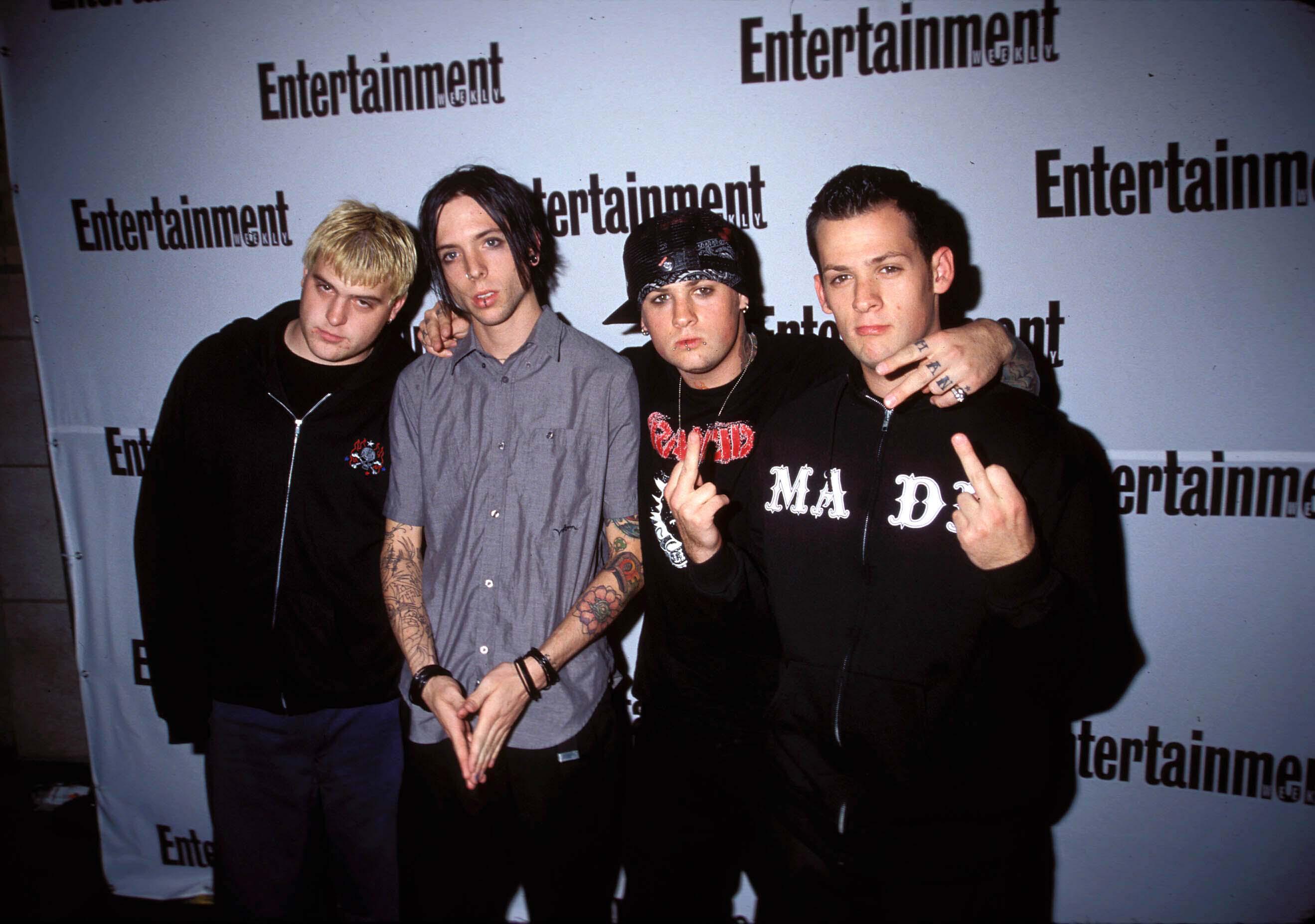 Deborah: Typical white boy swag.
Jesse: Their swag hasn't evolved.
Aaron: Yeah, nothing's changed, still. Nothing at all, over the last 15 years.
Jesse: Still dead.
Deborah: Emo crew!
In unison: Yeaaah.
"UP THE BRACKET" – THE LIBERTINES
Aaron: Not my cup of tea, still.
Jesse: That was dead.
Deborah: What is that? Mad noise. Gave me a headache. Just loud for no reason.
Jesse: Can't believe people listened to that. I'm rattled.
Aaron: Bands are better now – that was honestly air.
VICE: If you heard that at one of your uni raves?
Jesse: I'd be off.
Aaron: I'd leave.
Deborah: Total vibe killer.
Aaron: Honestly never heard of The Libertines before today.
Jesse: And I never wanna hear about them again.
[Laughter]
Deborah: You's were living in audio poverty back then – wow.
Aaron: Yeah, that song is shit, sorry.
THE BEGINNING OF CHERYL TWEEDY
Aaron: She's a shit singer.
Deborah: She only got through because she's pretty.
Jesse: Her audition was mad shit.
Aaron: Trash! She looked like one of them primary school teachers.
Deborah: How they used to dress on non-uniform day or parents' evening.
If she was on X-Factor now, would she get through?
In unison: Nah!
Aaron: Never.
Jesse: No way!
UKG RAVES
Aaron: Decent.
Deborah: It banged. I'd go back to listen to their stuff.
Jesse: Nah, I'll stick to what I listen to now. I mean, these man are certi, but I'm good.
Deborah: I wouldn't bang it on a daily, but I'd go back to see what other tunes they had.
Aaron: Yeah, I'd give them a listen every now and again.
Jesse: It sounds like grime, but, like, before grime – if that makes sense?
Yeah, garage.
[Laughter]
If they did a song with, say, Kojo Funds or J Hus, would you be into it?
Deborah: If it banged.
Aaron: Yeah, if it banged then yeah.
Jesse: Yeah, why not.
Aaron: Wiley's been about for time, man.
Jesse: Yeah, it's all mad. Certi guys Wiley, Skepta and them.
ARSENAL ACTUALLY WINNING STUFF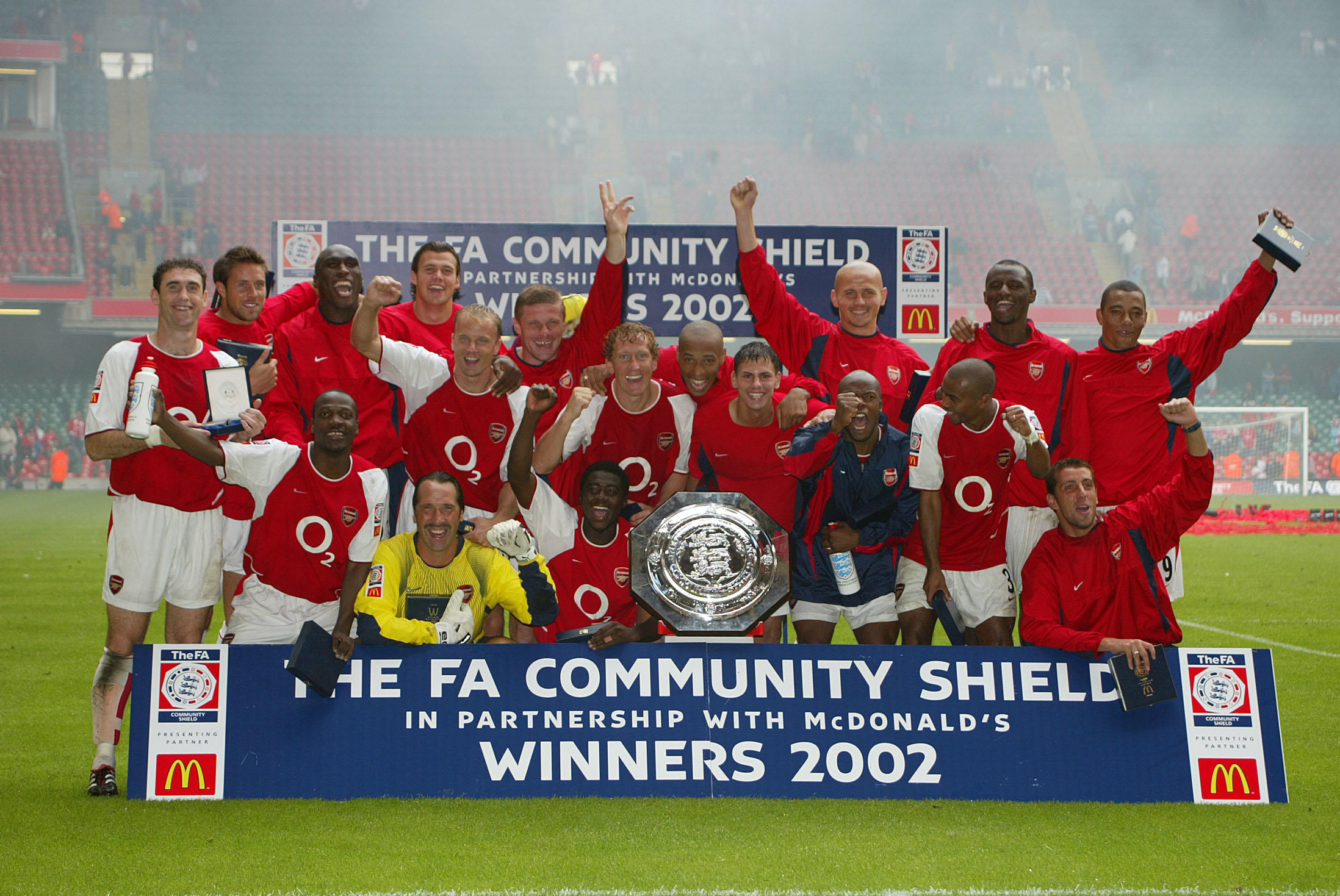 Aaron: Arsenal were live in '02, compared to 2017. They're nothing like that now, still.
Jesse: They're shit.
Deborah: So dead.
Aaron: We actually used to challenge for the title. It's that man. Man, he's shit.
Arsene?
Aaron: Yeah, some Mugabe – gotta force the guy out.
So he's not a good manager?
Aaron: He is, not gonna lie – he just doesn't have what it takes to have us challenge. You know how old I was when we last won the Premier League? Seven. Nah, that's mad if you think about it.
Can you name who played for Arsenal back then?
Jesse: [Laughs] No.
Deborah: Drogba?
Aaron: She asked who played for Arsenal. I can name the whole squad.
Go on.
Aaron: Thierry, Laurent, Vieira, Bergkamp, Freddie Ljungberg, Tony Adams, Campbell, my guy Kanu. Actually had squad. You can't compare the squad now to back then. Silva, Uncle Kolo Toure! That paigon Ashley Cole.
Deborah: Ah, Ashley Cole! Chelsea legend.
Aaron: Please stop.
You did good.
Aaron: Come on!
BRIAN MAY PLAYING "GOD SAVE THE QUEEN" ON THE ROOF OF BUCKINGHAM PALACE FOR THE QUEEN'S GOLDEN JUBILEE
Jesse: Absolutely pointless.
Aaron: Moist. What was the point? Really? Like why?
Deborah: Extra for no reason.
Do you know who he is?
Jesse: Nope.
Google him.
Aaron: Yeah, never heard of him before.
Deborah: He's gotta get off that roof, though.
Jesse: You know the Queen bangs F?
She does fraud?
Aaron: Are you not reading about her fraudulent activities? Top fraudster.
Deborah: She just takes our Ps.
Aaron: Fam, it's mad.
The three were referring to the revelation in the Paradise Papers that millions of pounds from the Queen's estate were invested in an offshore portfolio. The Queen has not committed fraud.
THE BEGINNINGS OF THE ANTI-IRAQ WAR MOVEMENT
Deborah: Completely unjustified.
Jesse: Yeah, Blair and Bush were definitely in the wrong.
Aaron: They have blood on their hands, still.
Quite surprised you know all this.
Aaron: Rate us please.
Do you think you're more politically aware than people were in 2002?
Jesse: Yeah.
Deborah: Definitely.
Aaron: Twenty-year-olds in '02 would have agreed to what they were doing, innit? Based on 9/11.
Jesse: Or propaganda and stuff like that.
Deborah: They wouldn't have known the levels to it, the corruption. They probably would have gone along with it.
Do you think social media has helped?
Jesse: Definitely.
Aaron: It's made us aware about a lot of things, like it's opened our eyes.
Jesse: It provides, like, an unbiased opinion.
Deborah: Yeah, you hear all sides of things, whether you agree or not.
GTA: VICE CITY
Aaron: Classic.
Jesse: Yeah.
Aaron: But would I play it now? Nah, not Vice City. It was on PS2 only, right? Who still has a PS2 now?
[Laughter]
Jesse: It's, like, fifth out of all the GTA games.
Deborah: Yeah, fifth.
Aaron: Nah, I'd rank it third.
Jesse: Ahead of GTA IV?
Aaron: Nah, IV would be number one, GTA V would be number two.
Deborah: Nah, San Andreas is better than that one.
Aaron: Yeah, that's what I said.
Jesse: No, you said GTA IV.
Aaron: Isn't that GTA IV?
Jesse: Nah, that's the one with the Eastern European don.
Aaron: Oh, OK, OK, OK.
What's your overall opinion of the year 2002?
Deborah: Mad different.
Aaron: Yeah, it's a different time.
Jesse: Nah, they had no direction at all.
Aaron: Think about it – if we were back in '02, what they're wearing, we'd be wearing. Let's not act.
Deborah: Them oversized clothes? Wild. That would be you, man.
Aaron: You as well – why are you acting?
Deborah: You'd wear those dead baseball hats?
Aaron: Probably.
Jesse: Back then they had shit swag.
Aaron: Skirts on top of trousers? That's hilarious.
Jesse: That's what I'm saying – no direction. Wayward.
Deborah: That's too different! Fucking hell.