It was Samuel Johnson who said, "When a man is tired of London, he is tired of life." Samuel Johnson, to be frank about it, was talking absolute bollocks. London is fine—there's about six good pubs, a handful of decent places to buy second-hand books, and the Hunterian Museum is a great place to spend an afternoon if you're into looking at syphilis-rotted dicks—but there reallly and truly is more to life than the inner sanctum of the M25. Especially when it comes to club culture.
In recent years, we've all become a tad preoccupied with the state of London nightlife—throw a stone in the capital and you're likely to knock the microphone out of an NTS host's hand at a panel discussion about door policy in Dalston. Which, to be frank about it again, is pretty boring. Step outside of London's endless talks and workshops and you'll find a nation full of interesting, exciting parties, club nights, and events. Take the train to Manchester, Bristol, Glasgow, anywhere pretty much, and within minutes you'll be wondering if it's acceptable to terminate a lease via text message.
A case in point is Cosmic Slop, based in Leeds. For a few years now mates of mine—including THUMP's resident cultural studies professor Tom Glencross, and Oscar Smith, the DJ responsible for the last installment of our Incantations series —have been telling me that the Slop is hands down the best night in the UK. They've regaled me with stories about sweaty walls and mindblowing musical selections, genuine commonality and transcendental surprise sets by the likes of Floating Points. Being a lazy bastard, I've not made the trip up there yet. For my sins.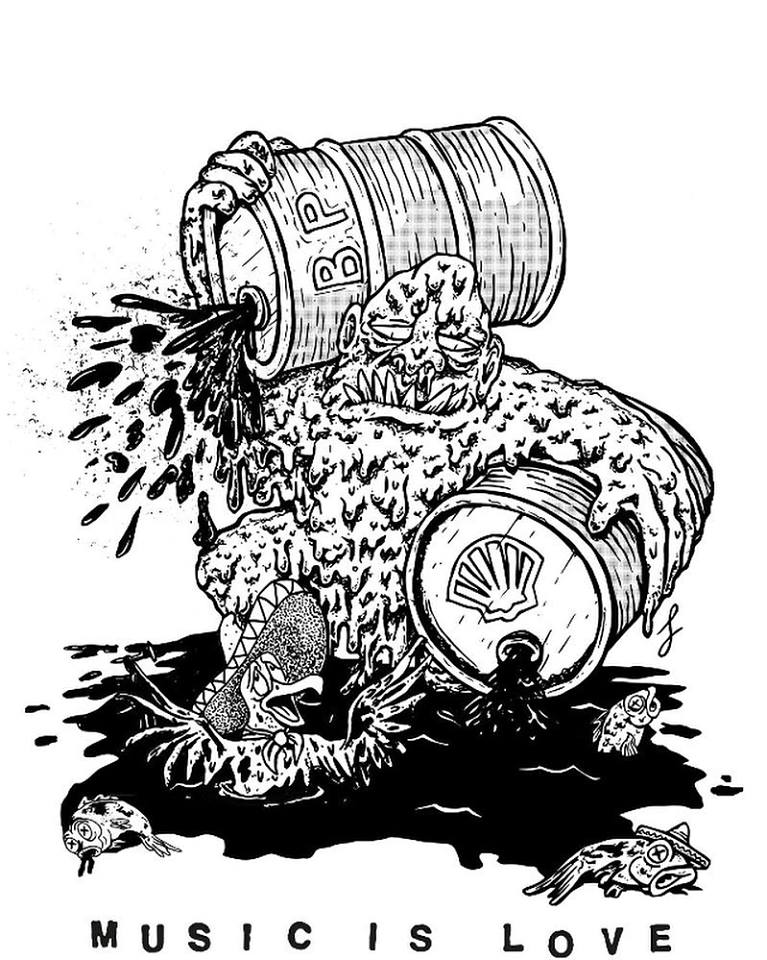 So it was with immense pleasure that I received a recording from last month's bacchanalian bash, straight from the hard drives of Slop residents Mike Greenwell and Tom Smith. The pair will be making the trek over to Croatia for this year's edition of Dimensions where they'll be playing records alongside everyone from Theo Parrish to Helena Hauff.
As well as being great DJs, promoters, and fans of one of the most fun festivals on the circuit, Mike and Tom are big-hearted blokes who've decided to use their famed-party as a way of raising a bit of cash for a very good cause. Music and Arts Production is the Leeds-based charity that aims to give young people excluded from mainstream education a chance to experience a hands-on learning environment which places emphasis on the positives that come from exploring art.
"At the moment we're trying to raise money to buy the building that we are in because developers in the area want to build new houses for people who want to live in town," the boys told us over email. "It's a big worry for us because if it disrupts MAP then it will affect a lot of young people and our staff. We're going to keep on going."
So, basically, when it comes to Cosmic Slop, you're going to have the time of your life and ensure that a few other people at least get a decent shot at getting theirs in a good position. everyone wins—this is actual club culture.
What we've got below is a warped waltz through waterlogged disco, submerged dub, and some good old-fashioned dank, clanking house. Tuck in below and let yourself drift off into a better world.