Blackpool is bathed in sunshine when I find Joe Romano and Gabe Durkin sitting out on the promenade. The two 20-year-old skaters shuffle aside to make space for me to sit down, and I ask them what it was like growing up in the seaside town. "It's shit," says Joe.

As we sit and chat about their plans for the future, Joe and Gabe tell me they're unsure what they will be doing after this summer. For the time being, they're both working at Costa Coffee. Gabe finished a Media course at the local college last year and is considering whether to go to university to study film. Joe is due to finish studying Photography in a month's time. He's still trying to decide whether university is an option.
If they do decide to leave, both seem resigned to returning to Blackpool after they graduate. "I'll probably move back in with my mum and cry for a year," says Gabe, in a way that suggests he's only half joking. "I'll just cry on my own in a bedsit for life," adds Joe. If the prospect of returning to Blackpool seemed so bad, why don't they just leave for good? "I don't know," says Joe. "Because it's all you know, this life."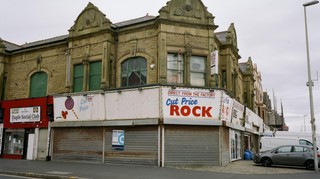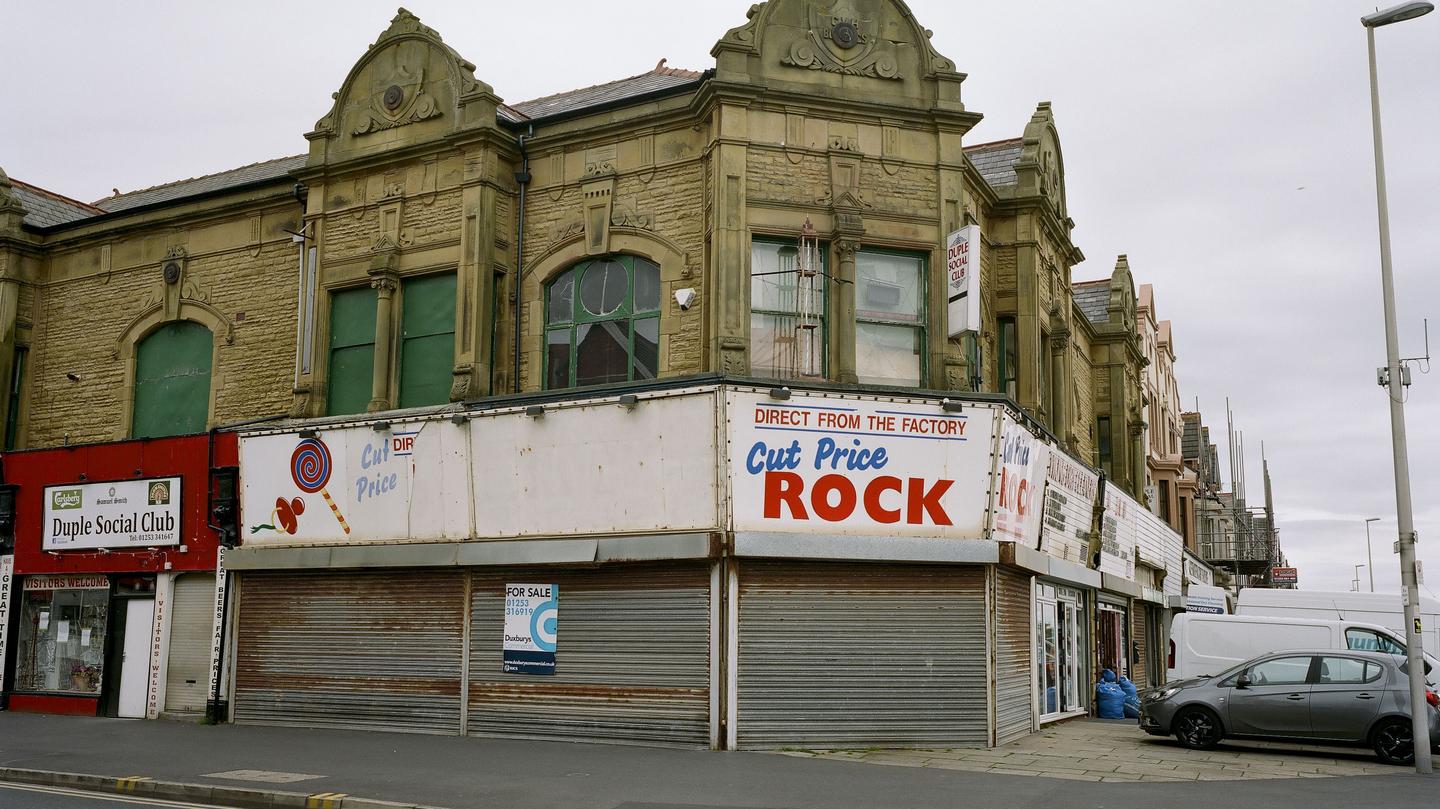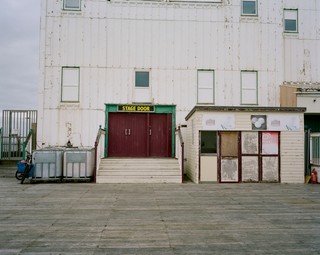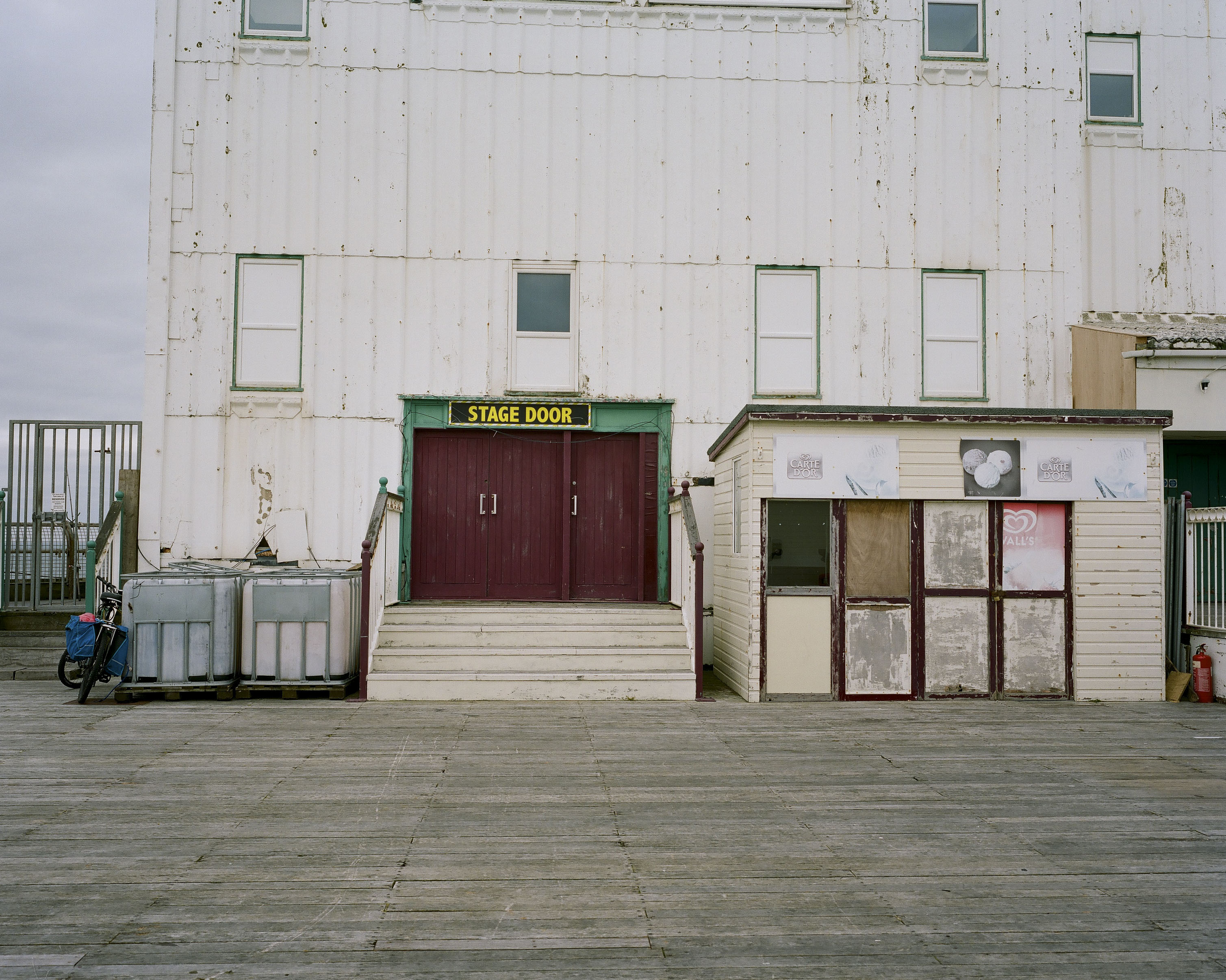 There was a time when Blackpool was filled with opportunity. At the spot where I sit with Joe and Gabe, the town's famous tower rises up behind us, a reminder of Blackpool's erstwhile success and ambition. This 158-metre monument was crafted from iron and steel and intended as a replica of the Eiffel tower in Paris. At the time of its completion, in 1894, Blackpool was booming. Today, it is one of the poorest areas in the UK, with the highest concentration of highly deprived neighbourhoods of any local authority in the country.
Blackpool is far from alone in seeing a reversal in its fortunes. It serves as a particularly poignant example, with its rusting attractions and faded seaside glamour, but there are numerous other towns, particularly in the north, that now seem at risk of terminal decline. In the last few decades, Britain has become a polarised nation – the success of the capital matched by the economic underperformance of all but a small handful of major cities. Taking the last 20 years as a whole, London is the only UK region to record economic growth above the national average.
For young people growing up in Britain, this leaves a stark choice: leave your hometown and realise your ambitions, or stay and resign yourself to a lifetime of missed opportunities.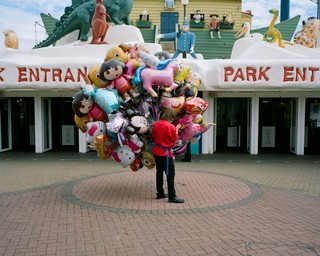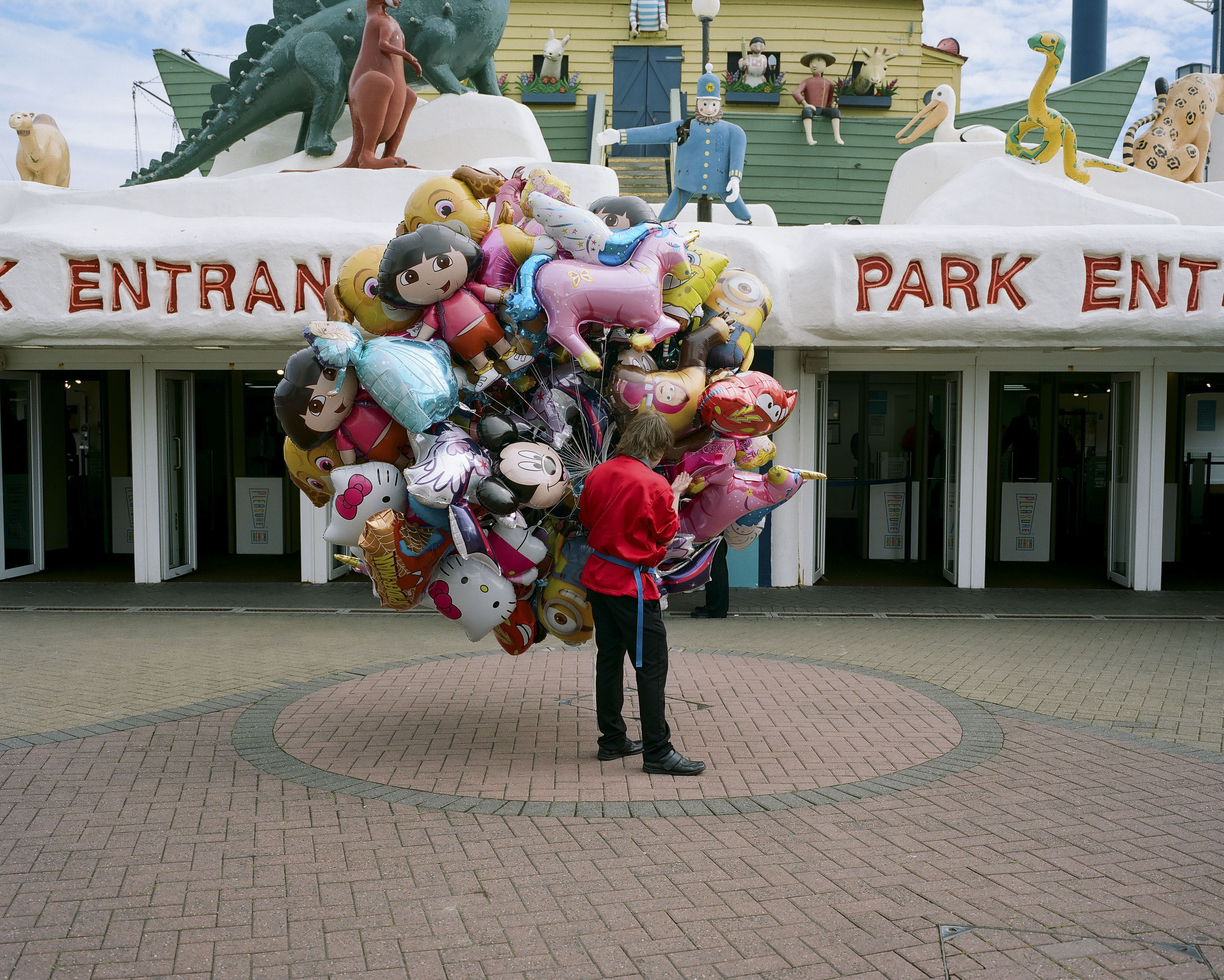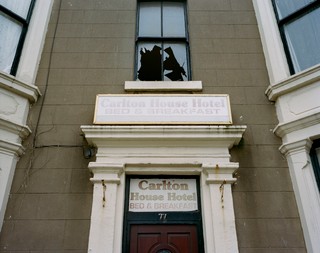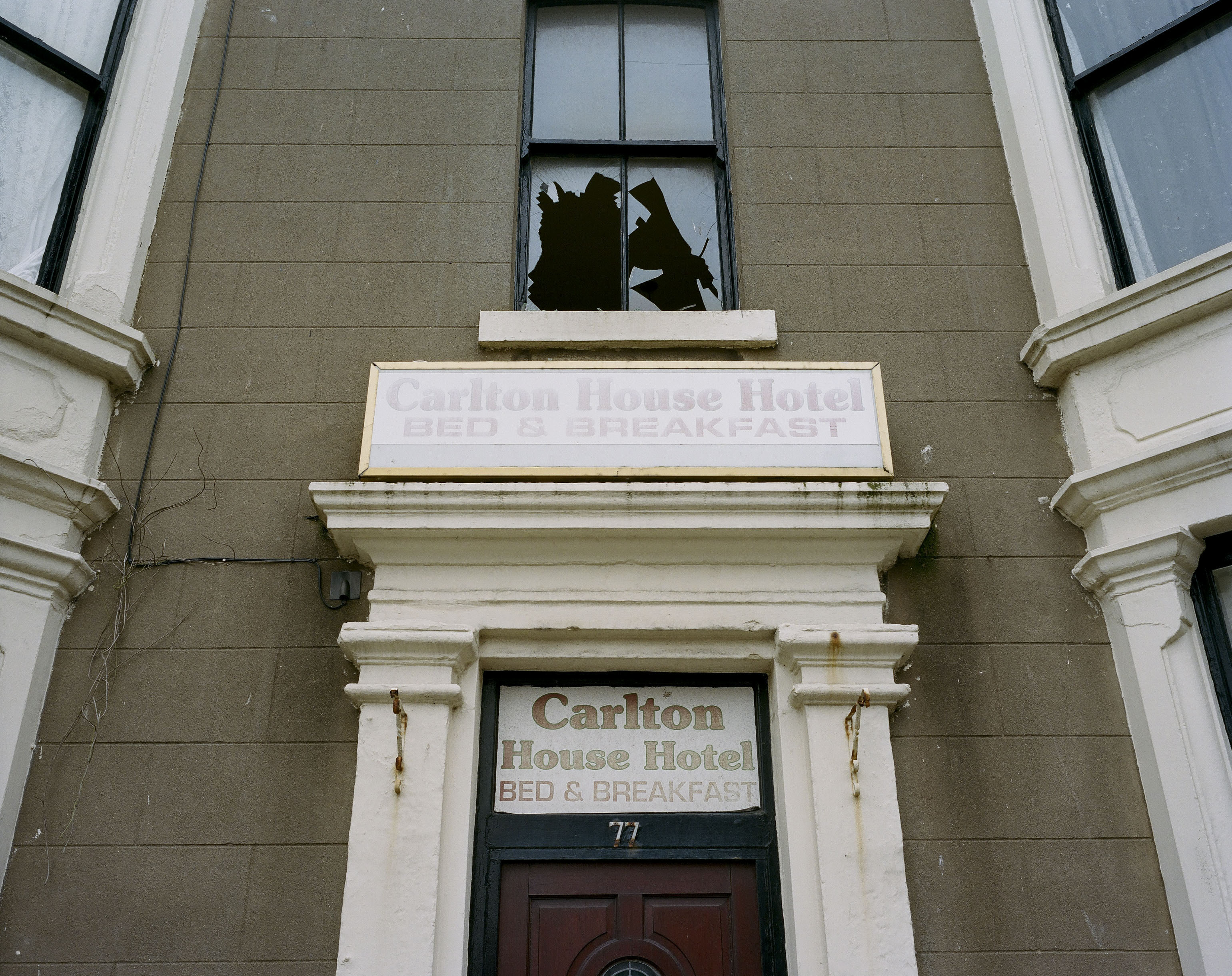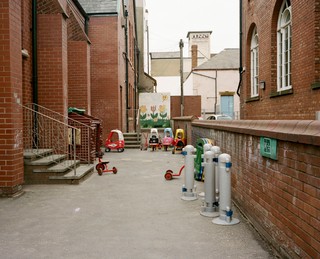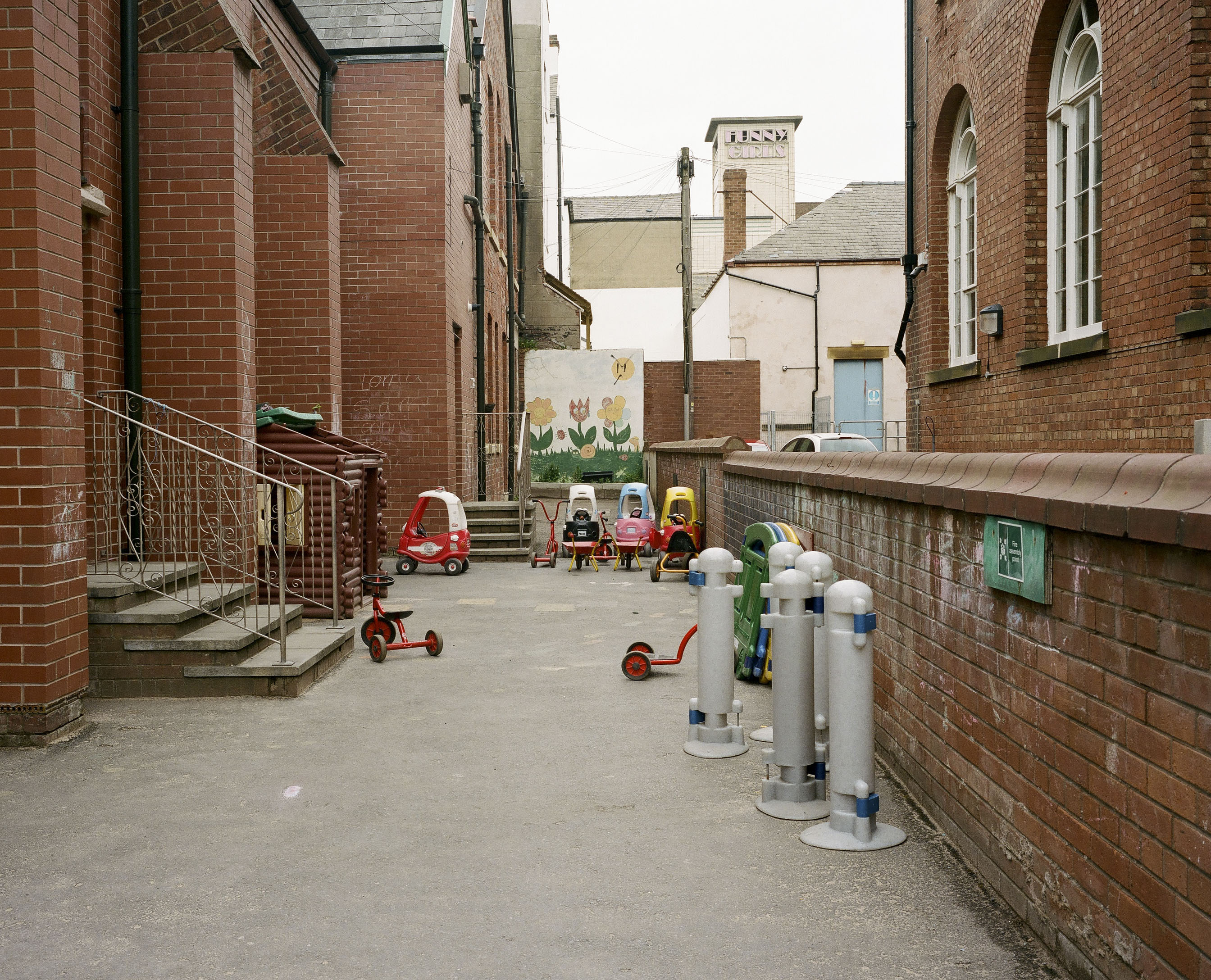 Politicians have long been concerned about the widening gap between Britain's north and south. However, since the Brexit vote, there seems to be a greater sense of urgency – particularly in relation to any initiatives with a dynamic-sounding title. In November of last year, the government published a new strategy for the "Northern Powerhouse" initiative. Four months later, it revealed plans for the "Midlands Engine".

In January of this year, ministers published a green paper setting out a proposed industrial strategy. This was a vision, the government said, of a future "where wealth and opportunity are spread across every community in our United Kingdom, not just the most prosperous places in London and the South East". As part of its plan to "get all parts of the country firing on all cylinders", the government identified four priorities. It would be investing in infrastructure. The education system would be reformed to ensure people have the right skills. Research and development activity would be spread across the country. And business and political institutions would be strengthened to support local growth.
Since the general election was called, opposition parties have thrown their own ideas into the ring. Labour has promised a £250 billion National Transformation Fund, with "tight rules to ensure that investment is fairly shared around every region and nation of the UK", and a network of regional development banks which would lend to small businesses across the country. The Lib Dems have similarly promised to invest in infrastructure, create a "local banking sector" and give local authorities extra powers to raise money locally.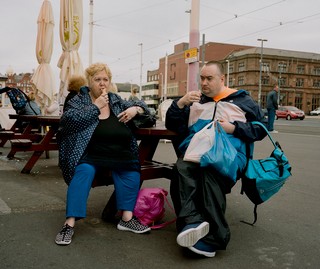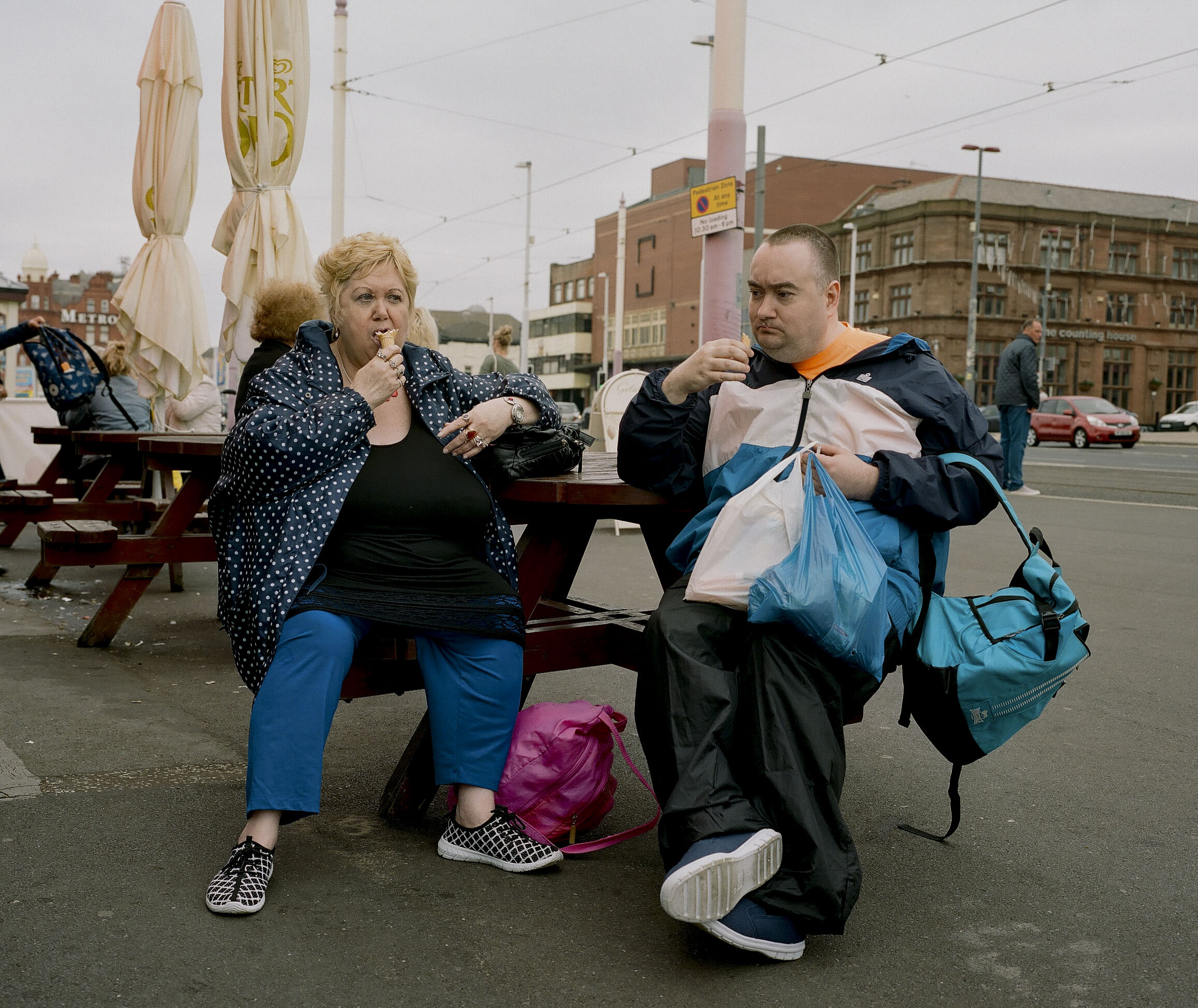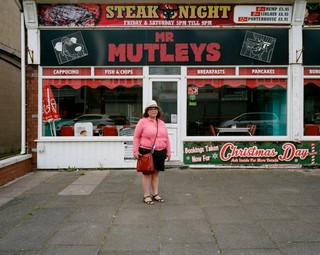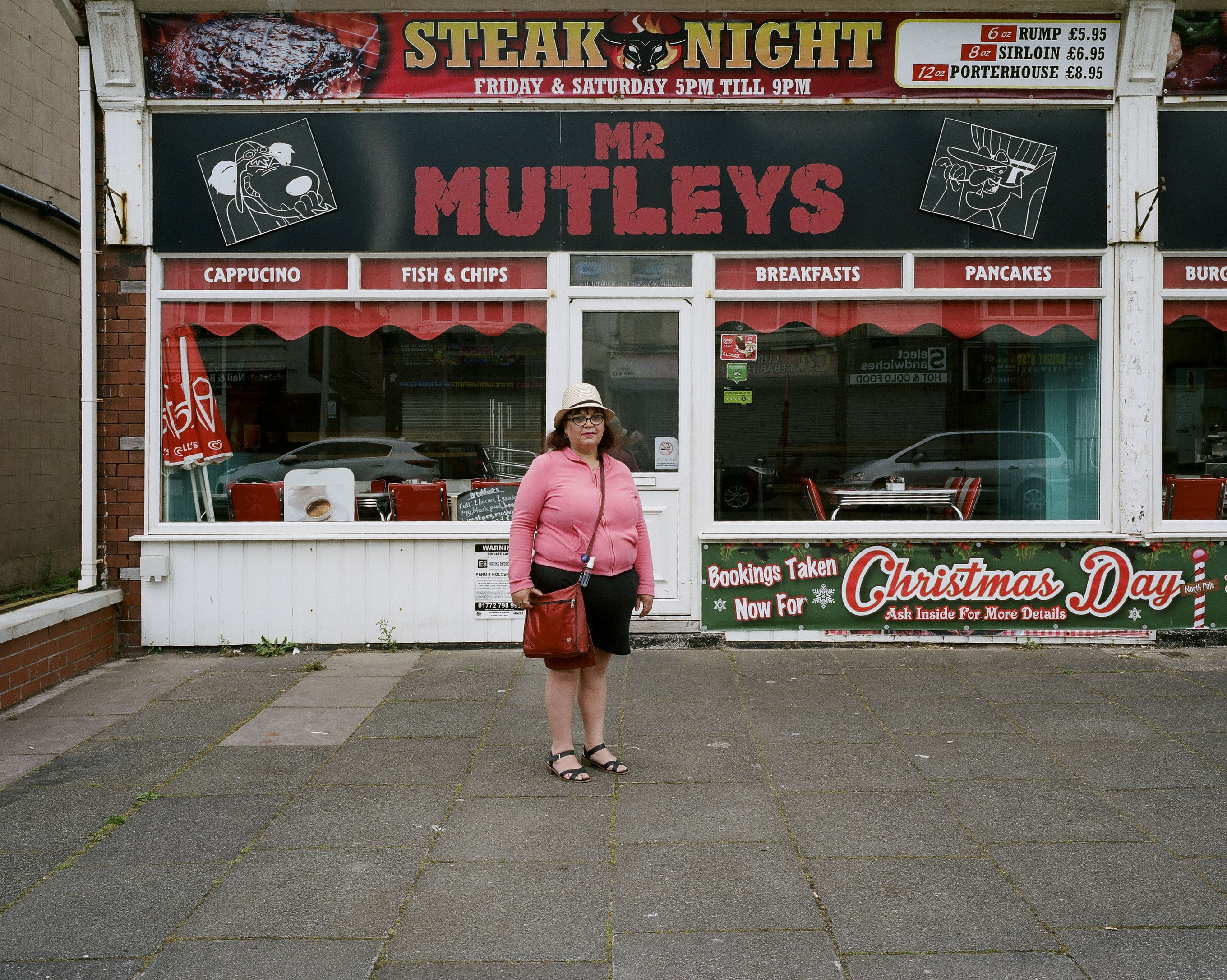 Roughly speaking, these solutions to the widening gap between Britain's north and south can be broken down into two main categories. The first involves improving connectivity between London and everywhere else – whether through physical infrastructure or high-speed internet connections – allowing the prosperity of the capital to spread across the nation. That's the logic behind the £56 billion HS2 project, a high-speed rail line which will reduce journey times between London and cities in the north of England, which has the support of the Tories, Labour and the Lib Dems.
The second category involves building up local economies. During boom times, central government has tended to play a major role in redistributing cash from the capital to poorer parts of the country. In the last ten years, that cash has dried up. Blackpool council was forced to cut £93.4 million from its budgets between 2011/12 and 2015/16. The factors behind the north's decline are long-standing and complex, but austerity added a new dimension to the problem.
In the absence of public sector funding, attention has turned to the private sector. There has been a tendency to look for big wins, persuading major employers to move to deprived towns. Andrew Carter, chief executive at the Centre for Cities think-tank, tells me that can be a mistake. "It's understandable when people focus on the big ticket," he says. "But there aren't that many big tickets out there. You've got a whole range of firms on your patch. Making it marginally easier for them is better than hanging on for the lottery ticket of a big firm coming in. That's the slow incremental change and support that we need to be providing in these sorts of places."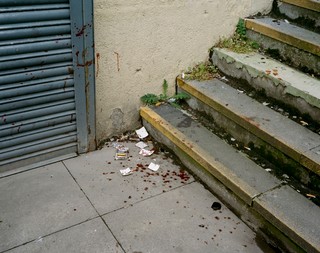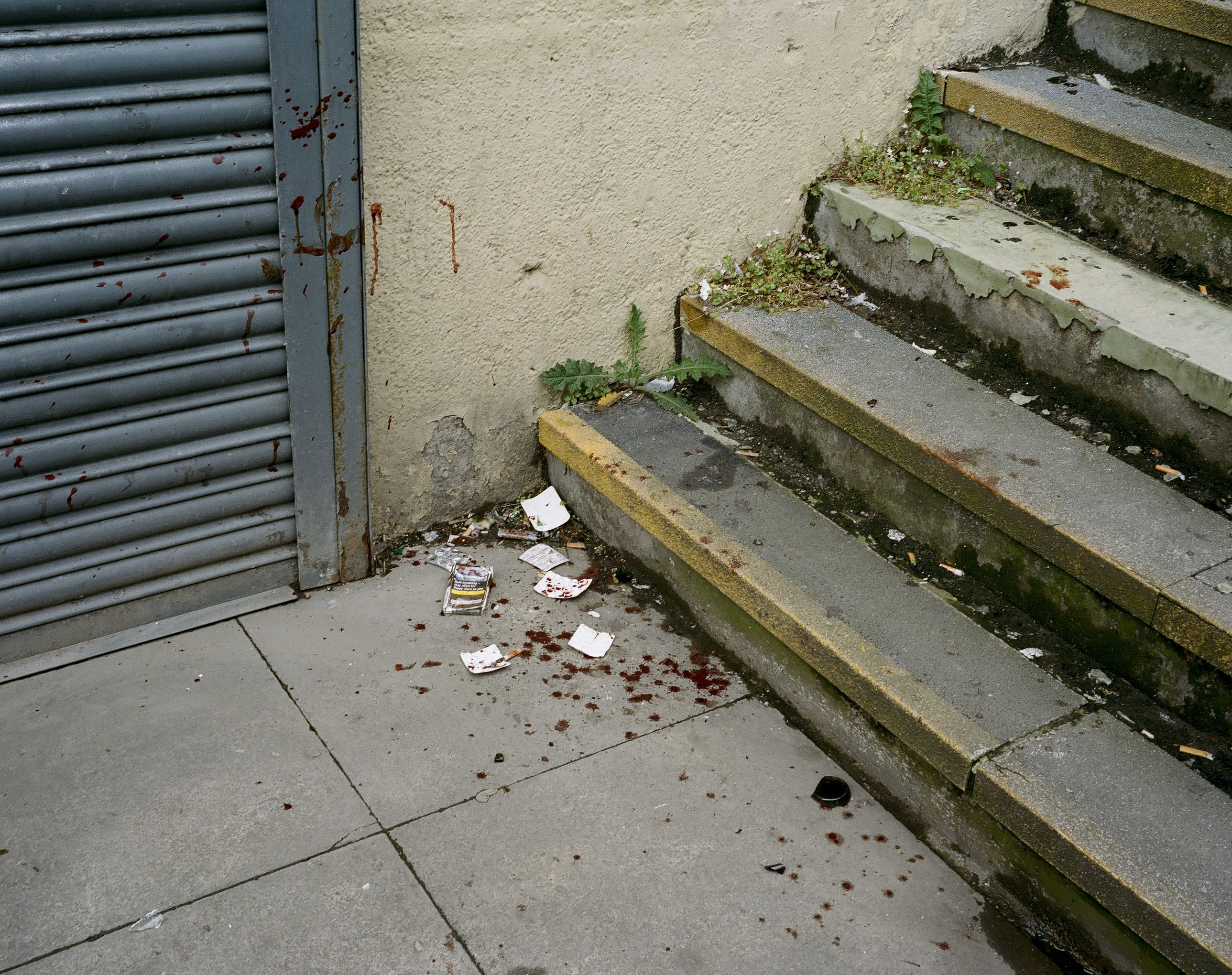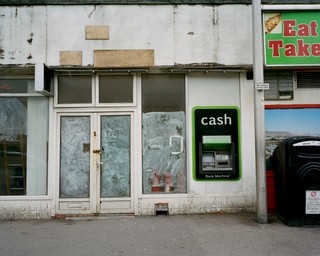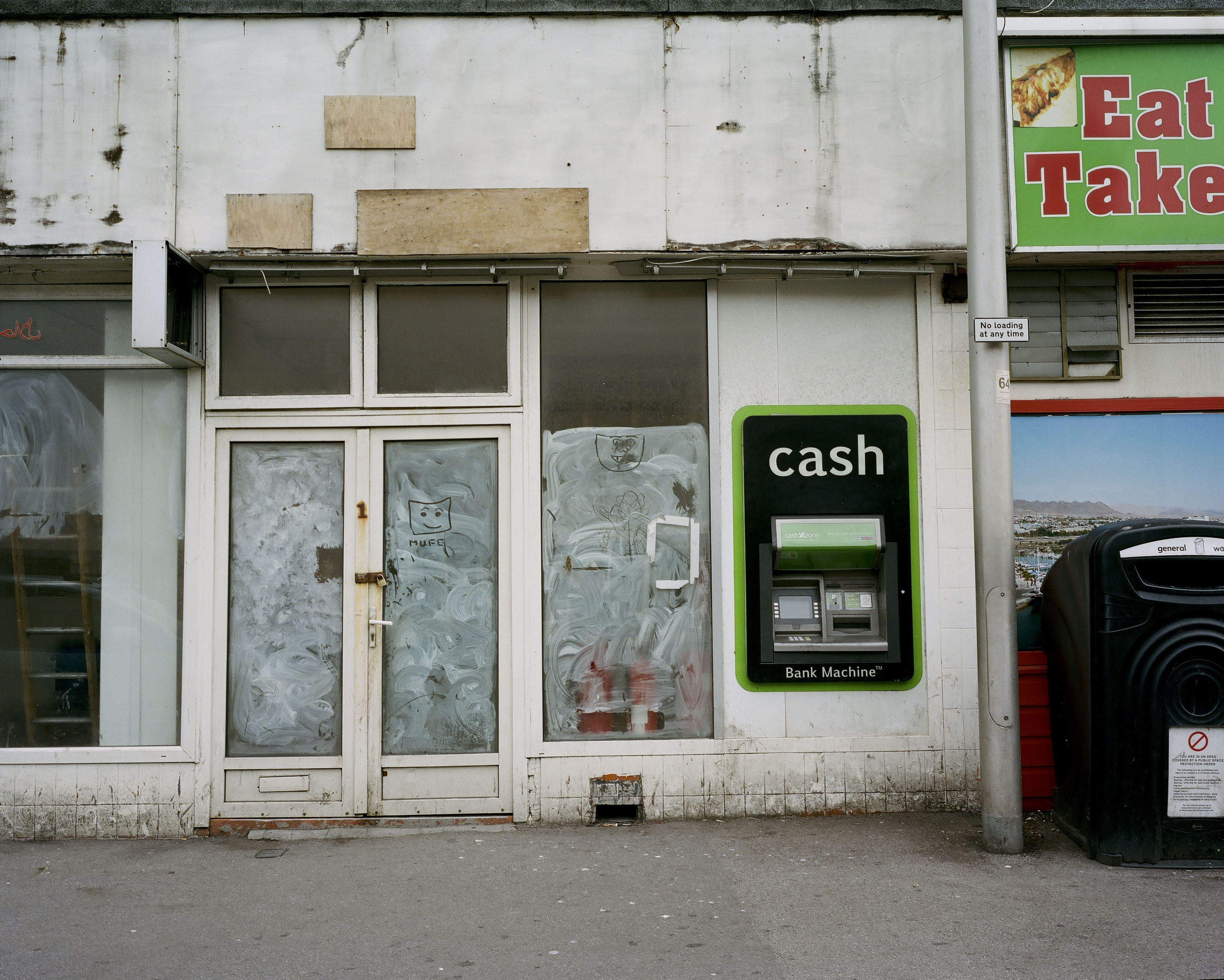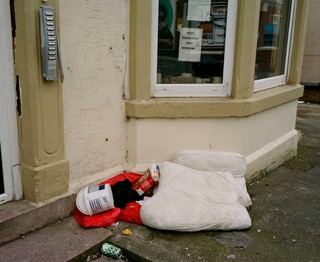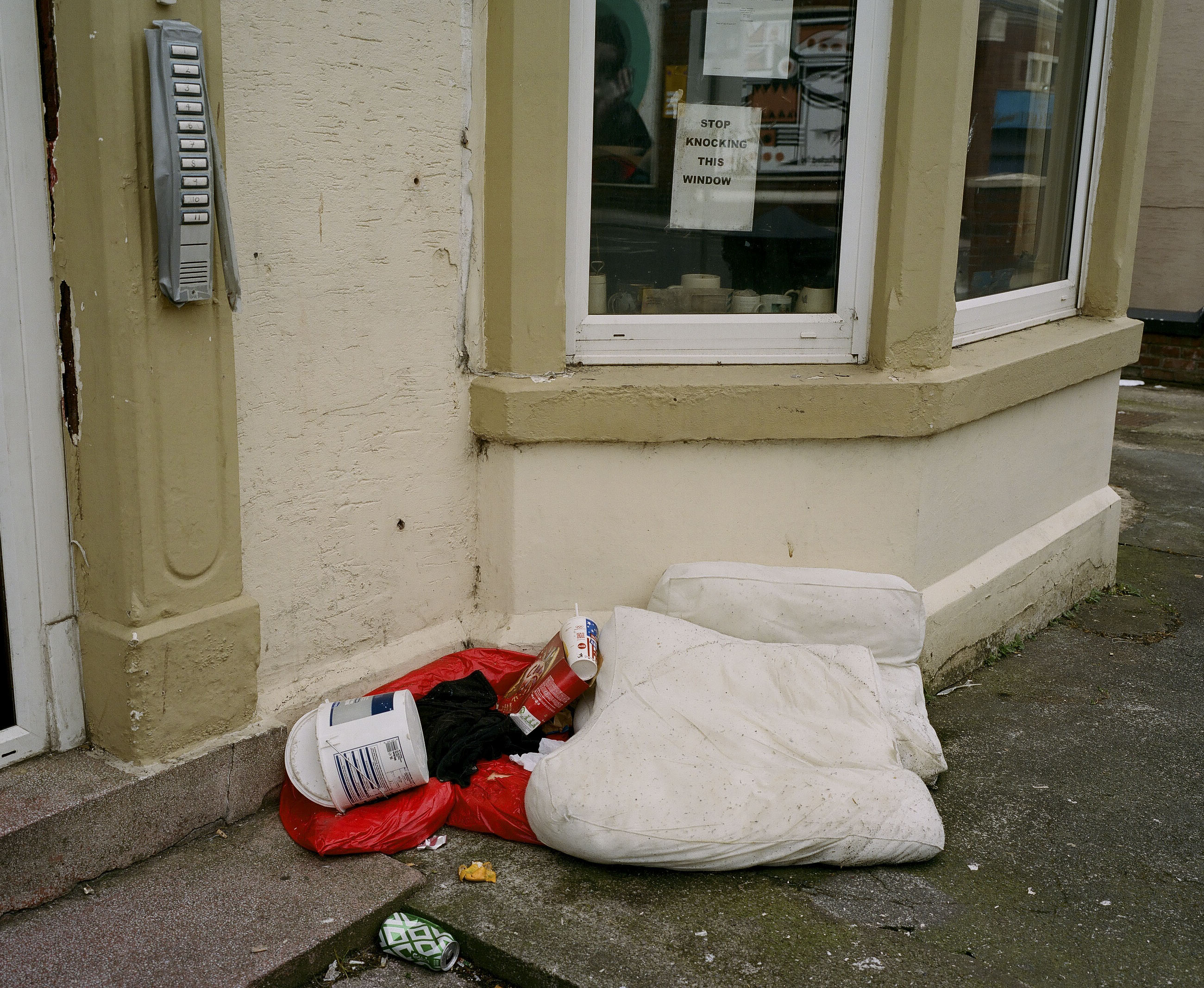 In Blackpool I visit Bootleg Social, a basement bar and live music venue which opened three years ago – a rare new addition to the town's nightlife scene. Located a few streets back from the promenade, it has a noticeably different vibe from the bars that line the seafront, with a concrete floor, bare brick walls and a range of craft beers behind the bar.
Co-founder Stephen Skelly tells me he left Blackpool to go to university before returning and starting a business as a web developer. Three years ago, Skelly saw that Jenks – a bar where he'd been a regular several years before – had come on the market. He got together with three friends to buy the place and relaunch as Bootleg. It wasn't easy getting the business off the ground. "We struggled to find any easily accessible loans," he says. "We had to fund everything 100 percent ourselves."
Proposals such as regional development banks may go some way to tackling this problem. But towns like Blackpool must also now fight against the perception that they are in terminal decline. When generations of young people feel compelled to move away to fulfil their ambitions, those who choose to stay face a struggle to do anything different. "We have a small, loyal customer base," says Skelly. "But for it to be commercially successful, it needs more of those people. Whether they exist in Blackpool is the question."
Singer and songwriter Rae Morris grew up in Blackpool. When we speak on the phone, she tells me she remembers being given little encouragement to pursue a creative career while she was at school. You could put this down to an oversight on the part of her teachers. Then again, perhaps it was an intentional decision not to build up dreams that would likely go unrealised. Either way, she recalls: "There was this lack of insight into the things we could possibly do."
By the time she was 17, Morris had decided to pursue a career as a musician. "I knew that meant pushing myself and getting out of Blackpool," she says. Just as she was preparing to leave for Leeds College of Music, she was signed to a record label and moved to London, where she's lived for the last three years. While she loves London, she sometimes thinks about moving back to her hometown. "I have a really deep connection with the place," she says. "I wish I could be in both places at once."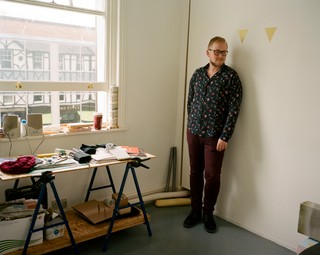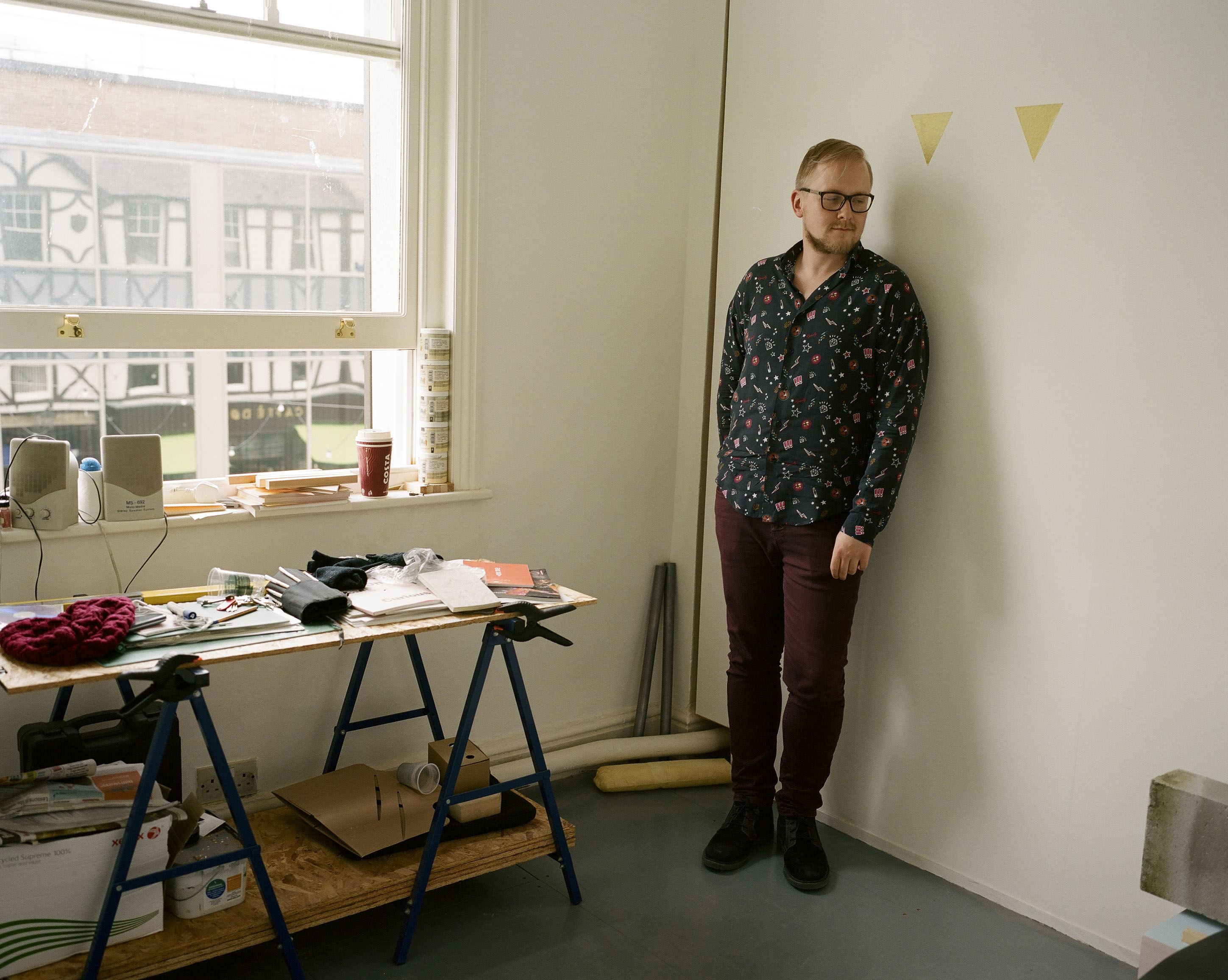 Garth Gratrix shares similar concerns. An artist and curator, Gratrix grew up in Blackpool and, by the age of 17, had decided to leave. But after studying for his degree, he decided to return, both to try and "make a difference" and also for the opportunity to work in a town which still offered the opportunity to "do something that hadn't been done before". Two years ago, Gratrix opened Abingdon Studios – offering space for up to ten artists and establishing a partnership with the local college to work with recent graduates.
Gratrix tells me that when you type "Blackpool is" into Google, the search engine completes the sentence with "a dump". (I check later. The second suggestion is "rough".) He's also concerned about the town's newfound reputation as "Brexit Central" (67.5 percent of voters here opted to leave the EU). But he also sees potential in the growing arts scene and is inspired by Blackpool's heritage: "I don't think we should ever lose that belief in the town and what it can do."
There are recent examples of former resort towns that have successfully reinvented themselves as cultural destinations. Last year, newspapers began referring to Margate as "Shoreditch-on-Sea" after the town saw an influx of young people from east London, attracted by cheap rents and the presence of institutions such as the Turner Contemporary. Could the same happen in Blackpool?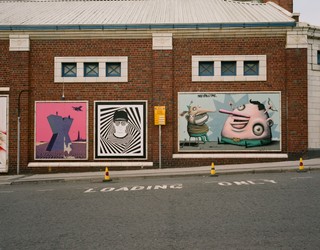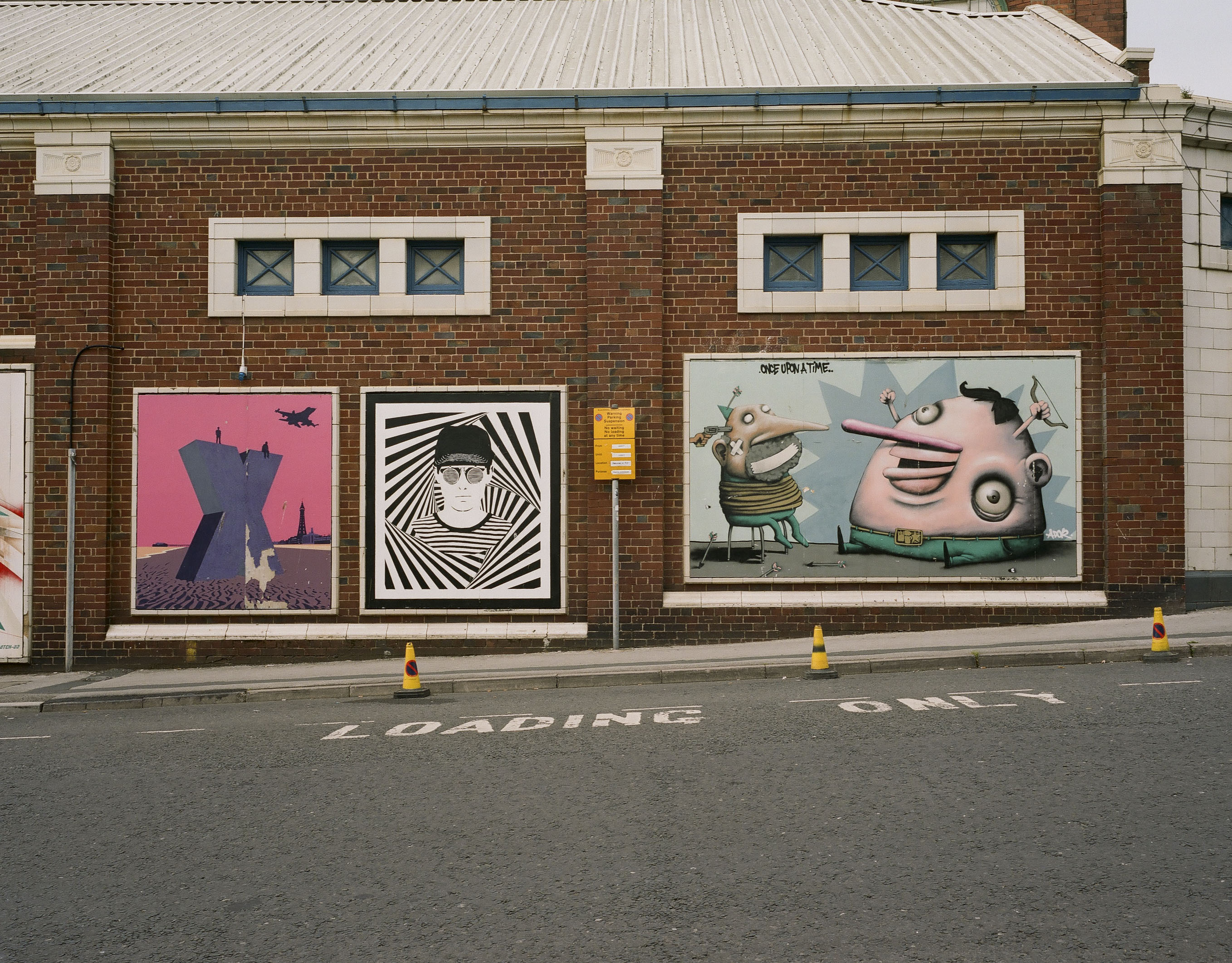 Around the corner from Abington Studios, while visiting the Grundy art gallery, I meet Sacha Waldron and Taneesha Ahmed. Both spent time living in London before moving to Blackpool last year to take up jobs at the gallery. Sacha came via Margate and is now the Grundy's assistant curator. Taneesha, who grew up near Manchester, is the gallery's education officer.
While many young people feel compelled to leave Blackpool to seek opportunities, Waldron tells me she was drawn to the town by the chance to further her career and escape the financial pressure of London. "Who can move to London any more?" she asks. "The idea of moving back there to work in arts administration on current wages, it's absolutely impossible. Both of us still have lots of friends who live in larger cities and they are struggling."
Both Waldron and Ahmed feel optimistic about Blackpool's future. "It does sort of feel like we're at the beginning of something," says Waldron. Ahmed points to the way in which Liverpool has seen a revival since it was named capital of culture in 2008. "Blackpool has the fragments of being another great destination," she says.
Others are more sceptical. For five of the last six years, artist Robin Ross has hosted Sand, Sea & Spray, a street art festival which brings painters from around the UK to Blackpool. Murals from previous years can be seen on walls around the town, but the festival won't be happening in 2017 – the money wasn't available. Ross questions the extent to which money spent on the arts scene has benefited local people. "A few people are doing very nicely," he says. "People who need the money aren't getting it. There's no legacy."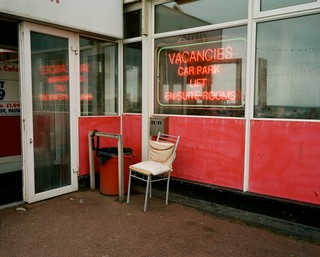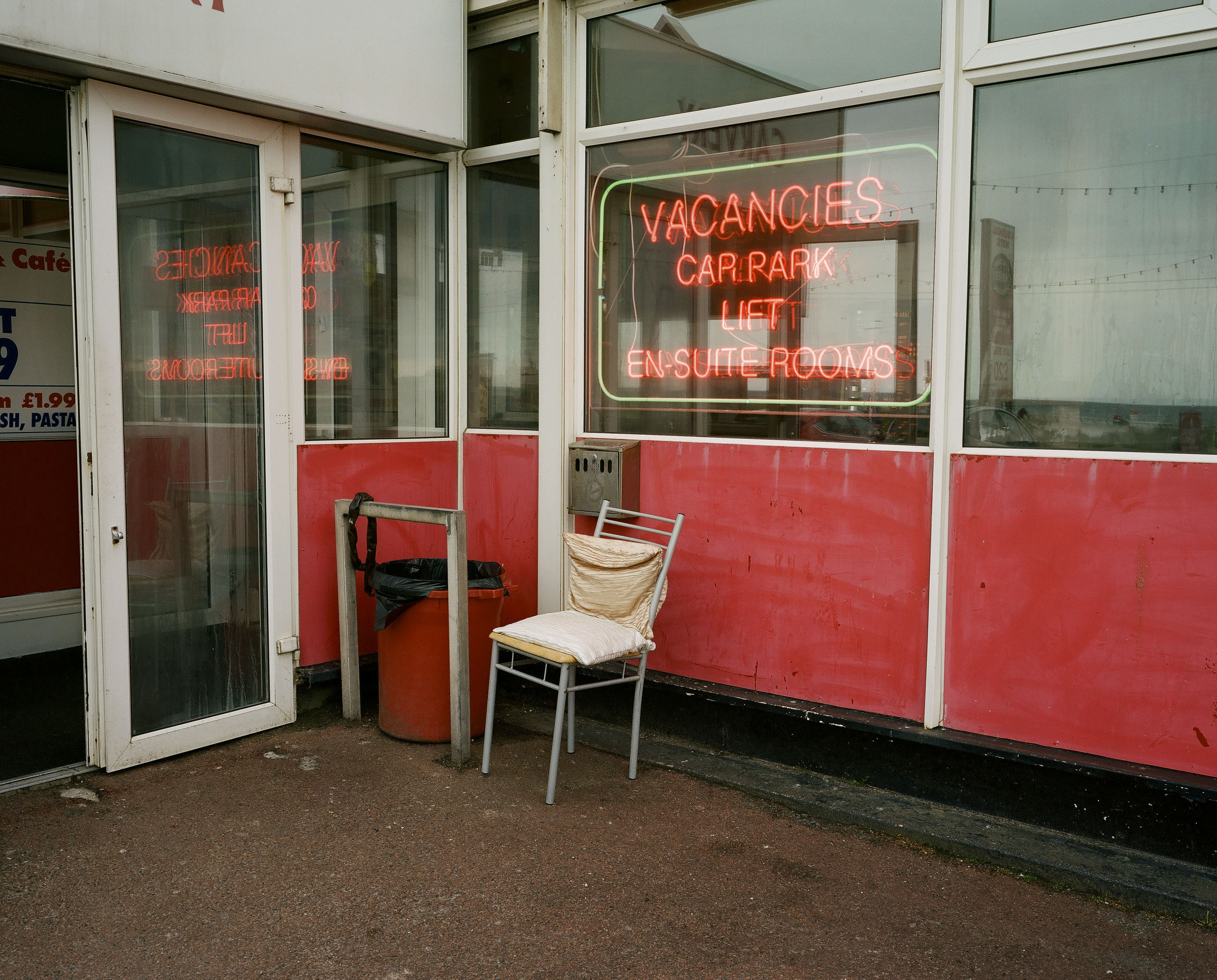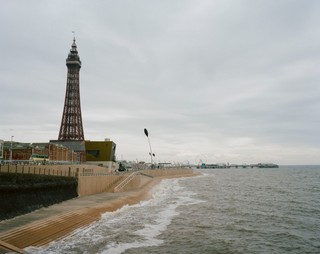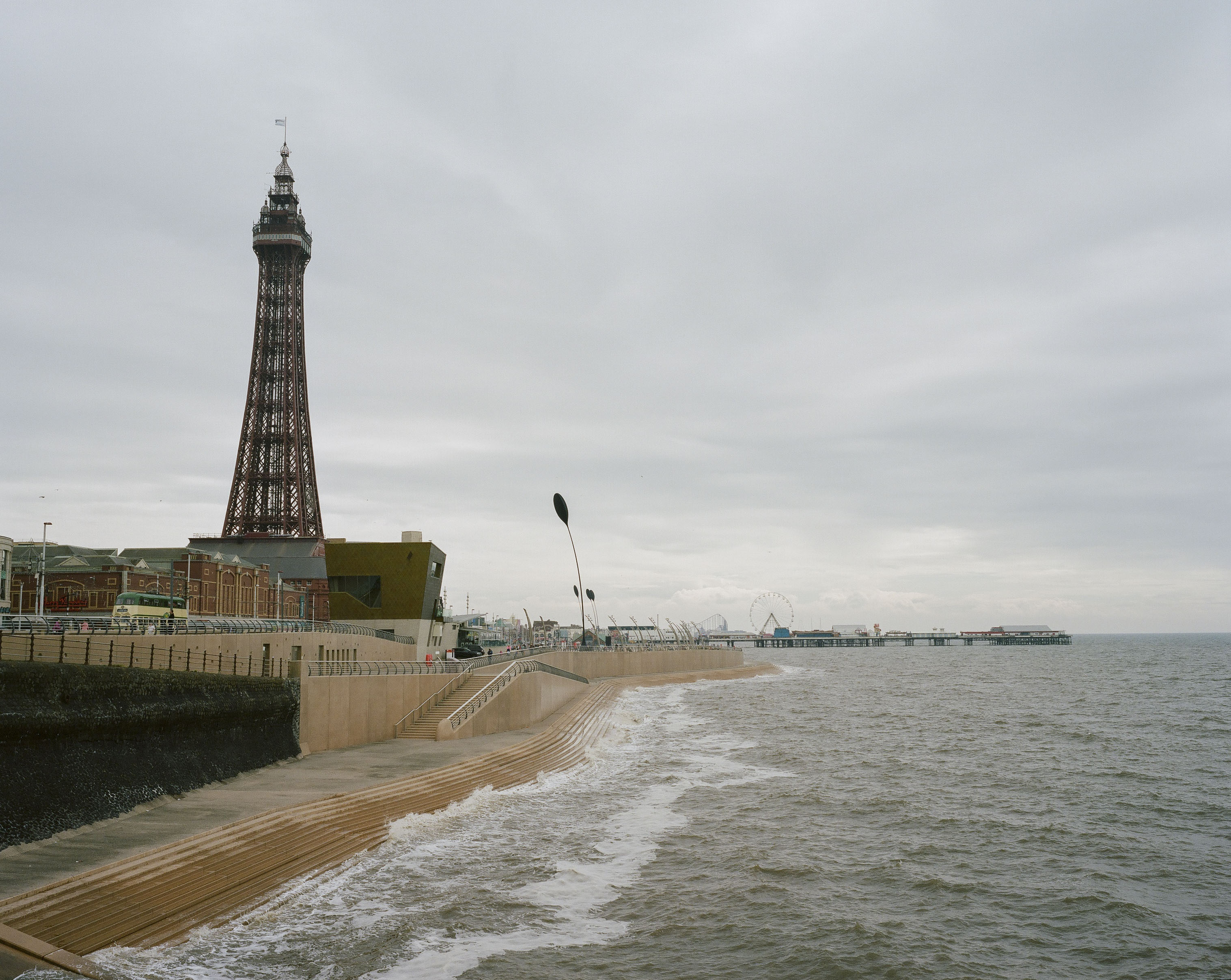 At a time when money is in short supply, it seems inevitable that there will be disagreements over where it should go. The government recently confirmed funding for a £25 million conference centre and hotel at Blackpool's Winter Gardens as part of its industrial strategy. As construction takes place, Blackpool council will be forced to make more tough decisions as it cuts a further £60 million from its budget over the next six years.
Steve Fothergill, a professor at the Centre for Regional Economic and Social Research at Sheffield Hallam University, tells me Blackpool faces significant challenges, but he's not ready to give up hope just yet. "What I certainly don't do is write it off," he says. "In terms of its pull as a tourist destination, there are a lot of big assets it's still got."
Looking out over the railings of Blackpool's central pier, it's true that there are plenty of reminders of the town's glory days. To the north is the famous tower, rising above the beach where two children splash through the gently rolling waves. To the south is Pleasure Beach amusement park, where cries ring out from the Big One as carriages cascade around the roller coaster's rails. But also, just a few metres away, a young man wrapped in a red sleeping bag shifts position as he tries to sleep on the bench below.