Chef Matty Matheson's back for a third season of his VICELAND series Dead Set On Life—a.k.a. the best TV show in the world—and this time, he's traveling to Australia, New Zealand, Las Vegas, the Everglades, Iceland, and California to meet with a wild cast of friends and celebrate their mutual love of food.
We have two great ideas for how to prep for the extra-delicious series: Watch an exclusive sneak peek from this season, or, even better, whip up one (or a few!) of the recipes from previous seasons. In the mood for a fancy whole fish? We've got ya. How about a laid-back chili dog? Look no further. Or maybe your sweet tooth is striking? Well, we have some dessert bars that are going to blow your little brain as it thaws out from winter hibernation. Onward!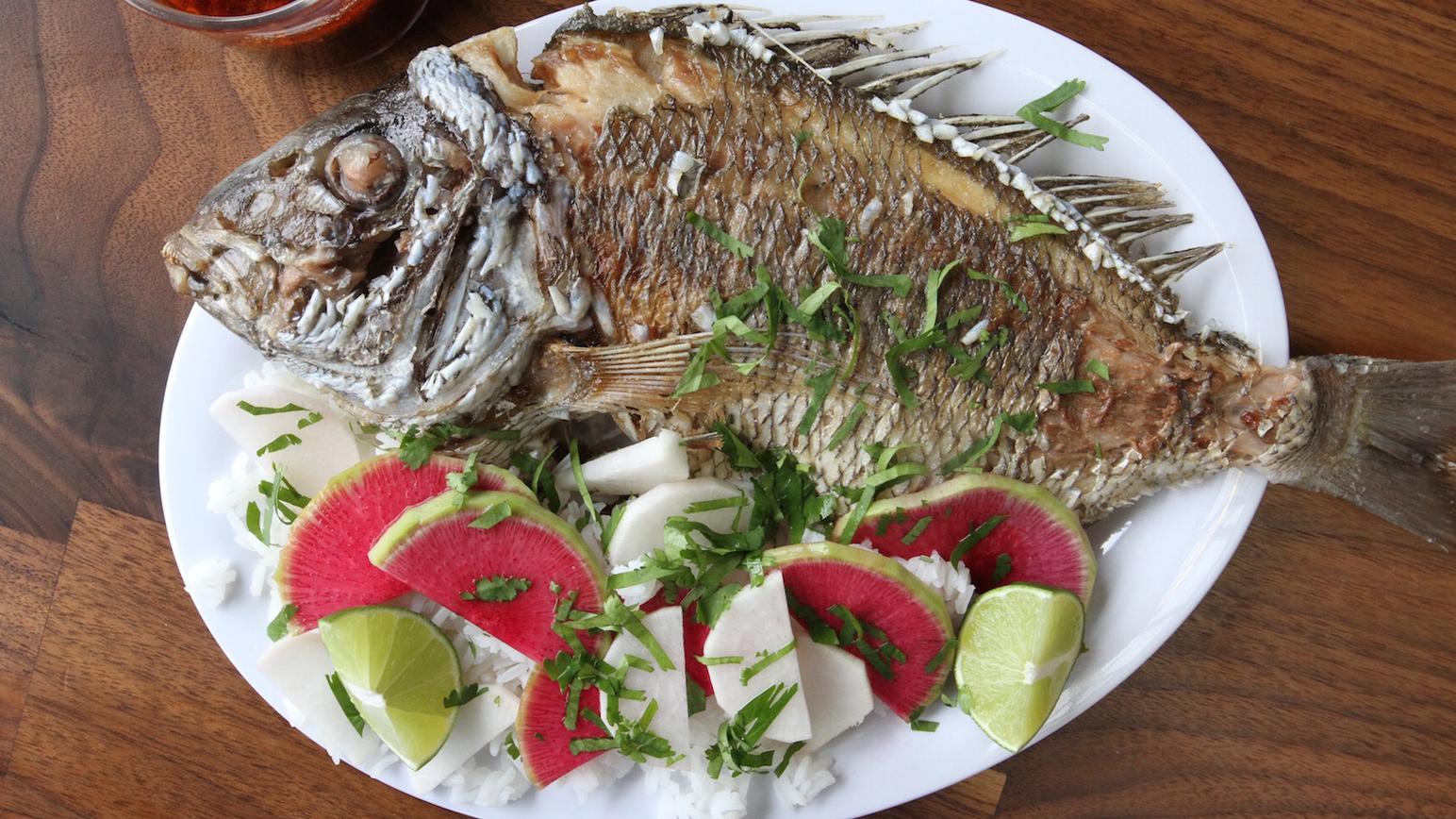 In the first season of Dead Set on Life, Matty takes a trip down memory lane by re-exploring his hometown with his mentor, Master Rang, by his side. Part of their journey includes a trip to Chinatown to pick out a fresh fish for Matty to prepare "head-on, tail on," and prove to Master Rang that "the student had become the master," as they say. Because honestly, what's more impressive than a whole fried fish, anyway? And we won't tell your guests, but making this one is surprisingly easy.
RECIPE: Crispy Fried Tilapia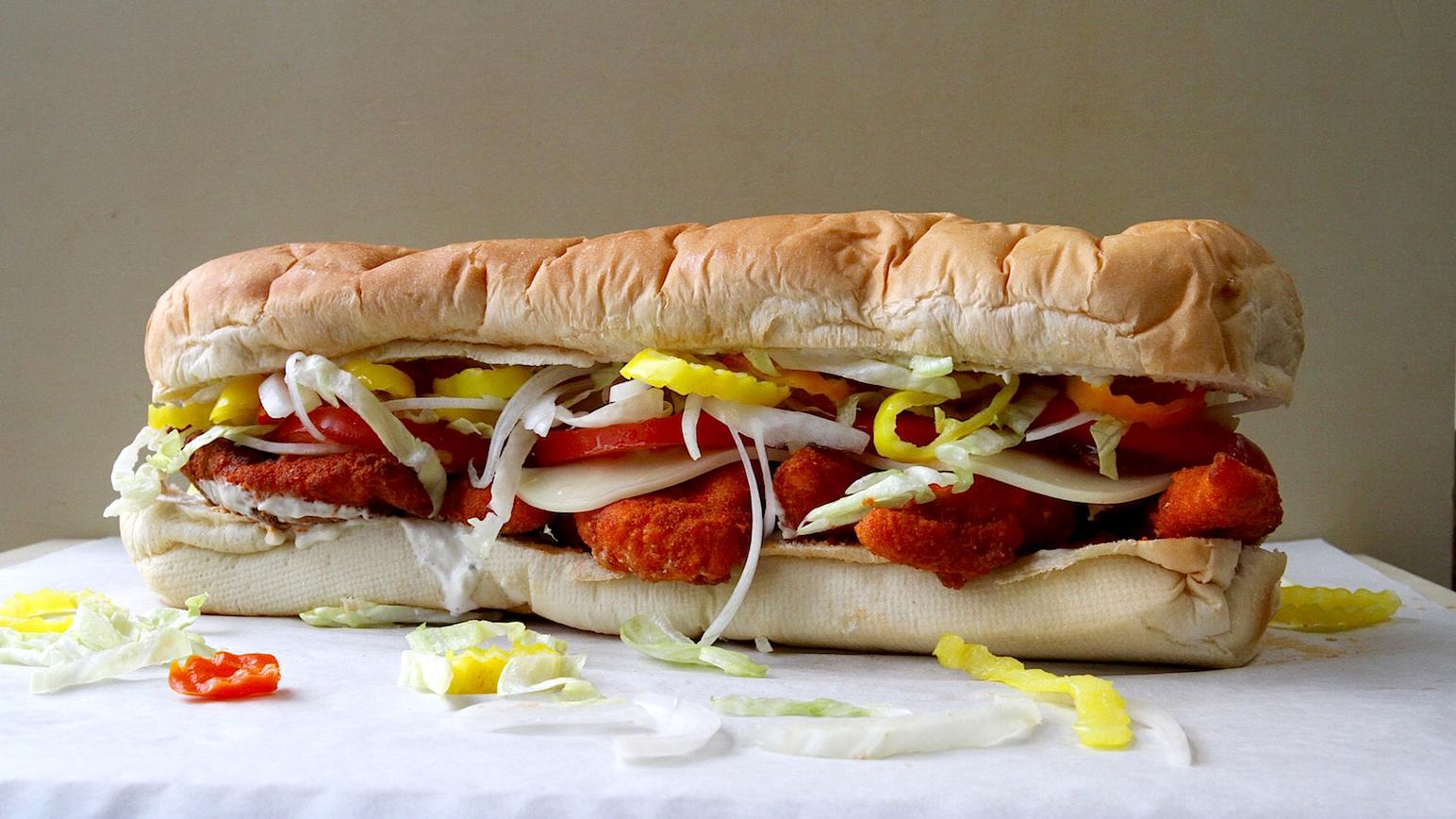 What do you call chicken that's been deep-fried, doused with Frank's Red Hot, and covered in provolone and blue cheese before being being thrown in into a foot-long sub with blue cheese dressing, onions, hot peppers, lettuce, and tomato? Matty calls this chicken finger sub from Robo Mart, a gas station in Winnipeg, "the greatest invention since the steam engine."
RECIPE: Chicken Finger Sub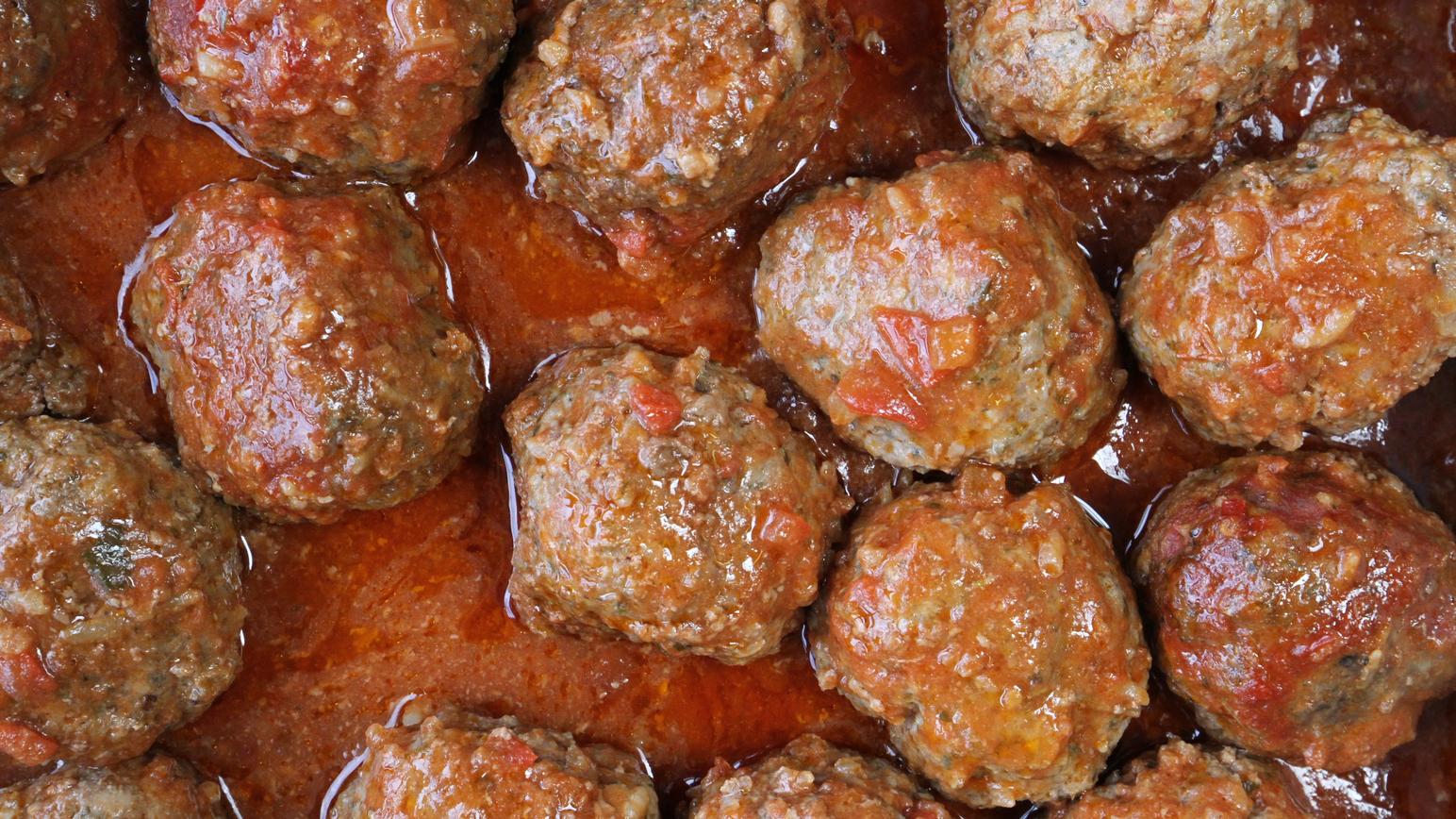 If there's one thing Canada's got a lot of, it's the crushed dreams of failed hockey players. But the wide open country also has an abundance of bison. When Matty visited the Bison Whisperer in Alberta to learn the ins and outs of raising bison, he also learned the ins and outs of making these spicy Mexican albondigas (a.k.a. bison meatballs) from Rostizado in Edmonton.
RECIPE: Albondigas (Bison Meatballs)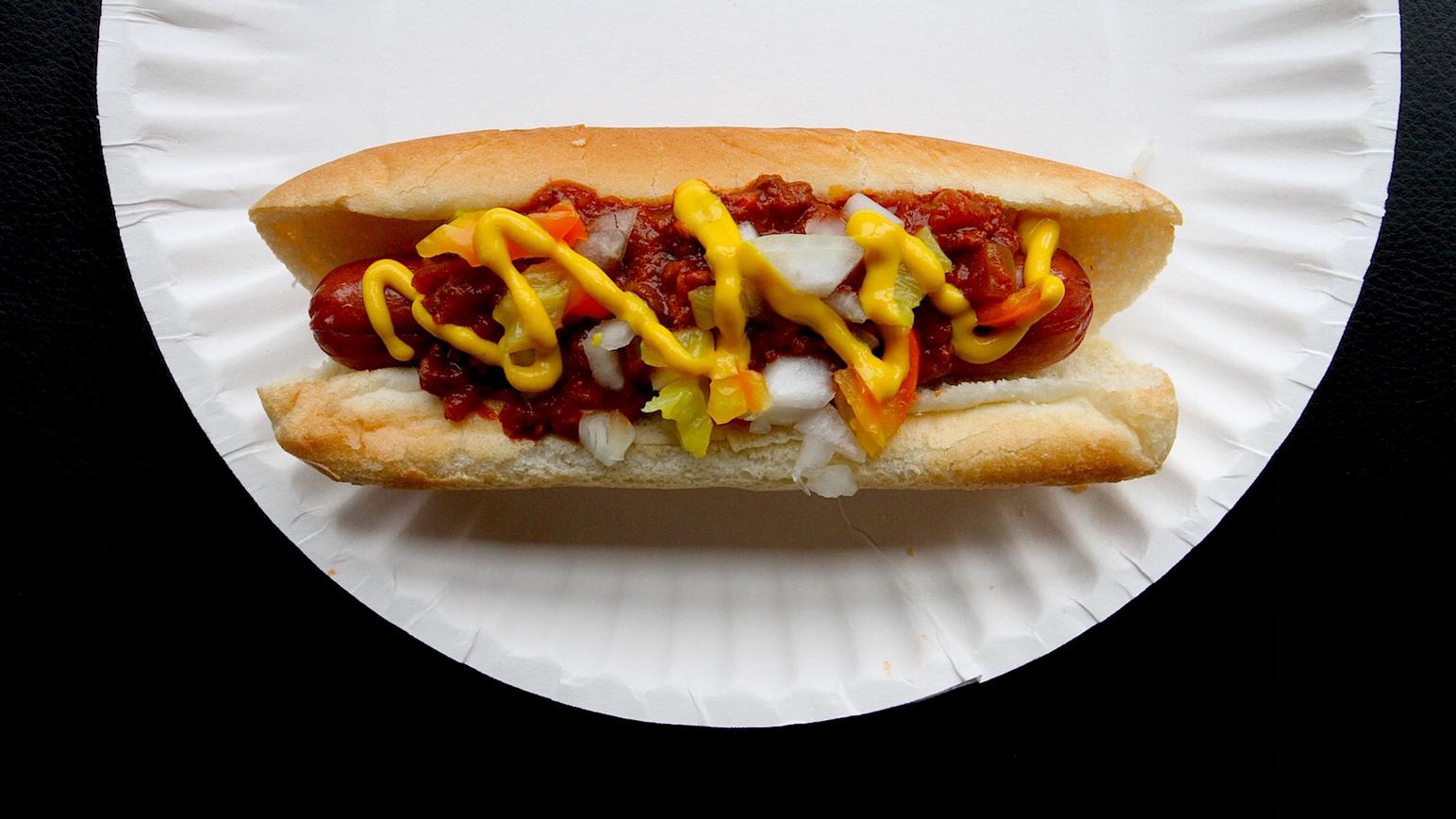 In the last season of DSOL, Matty visited YU Ranch in Norfolk County, Ontario to see how they run their farm of Texas Longhorn cows, which offer "some of the best beef you can buy in all of Canada," according to Matty. And what trip to a ranch would be complete without a cookout? Thanks to a ton of garlic, paprika, cayenne, and banana peppers, these bad boys will create a delicious inferno in your mouth. The chili is delicious enough to stand alone, but is even better when thrown on an all-beef hot dog and topped with mustard, onions, and even more chopped peppers.
RECIPE: Chili Dogs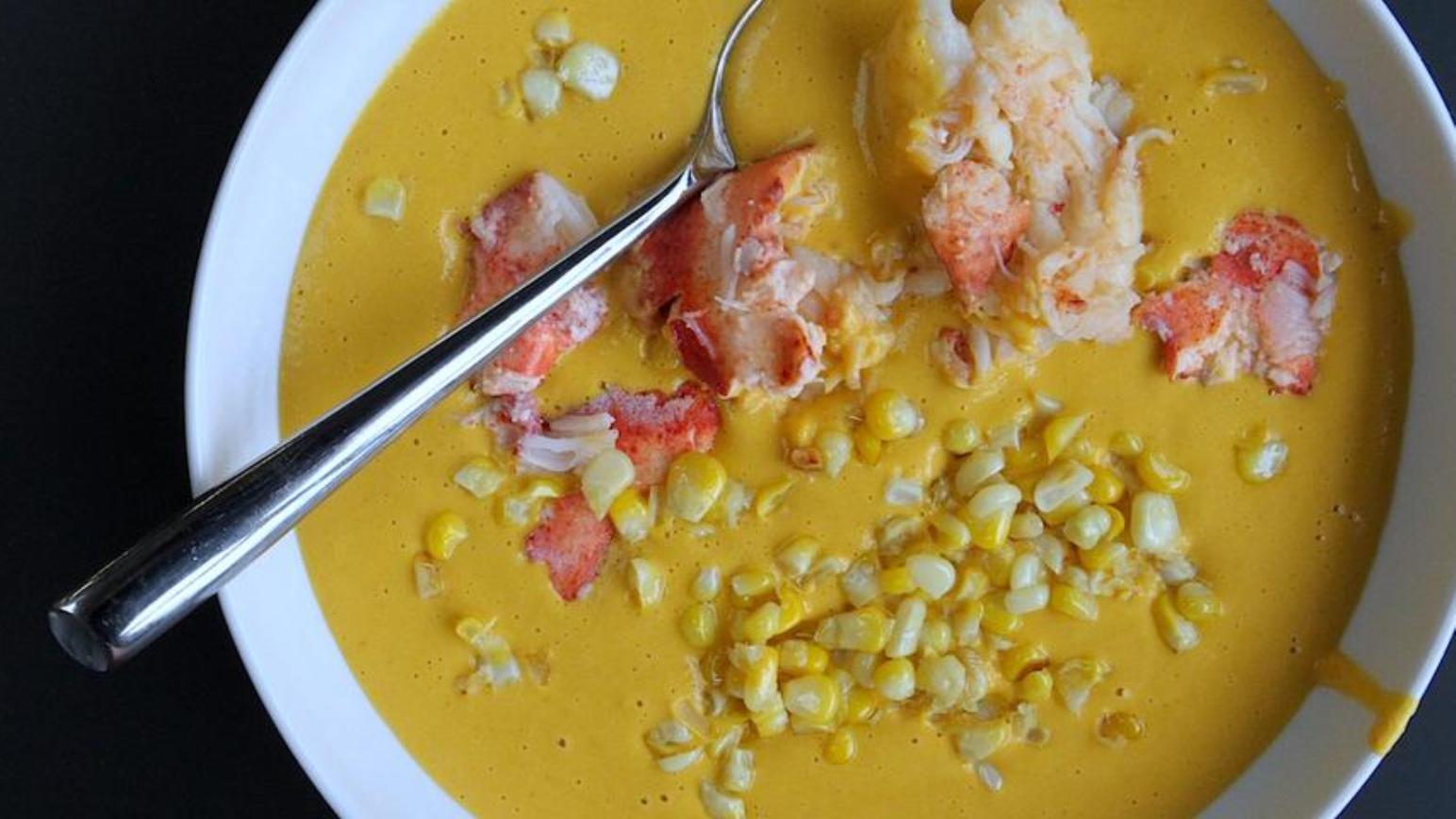 Dead Set on Life isn't all gargantuan subs and deep-fried everything. Sometimes you gotta stay classy, and what's classier than lobster? Nothing, that's what. This lobster bisque embodies the taste of summer (crustaceans) and Canada (maple syrup), but lets you avoid all the dirty-fingered annoyance of a traditional boil.
RECIPE: Lobster Bisque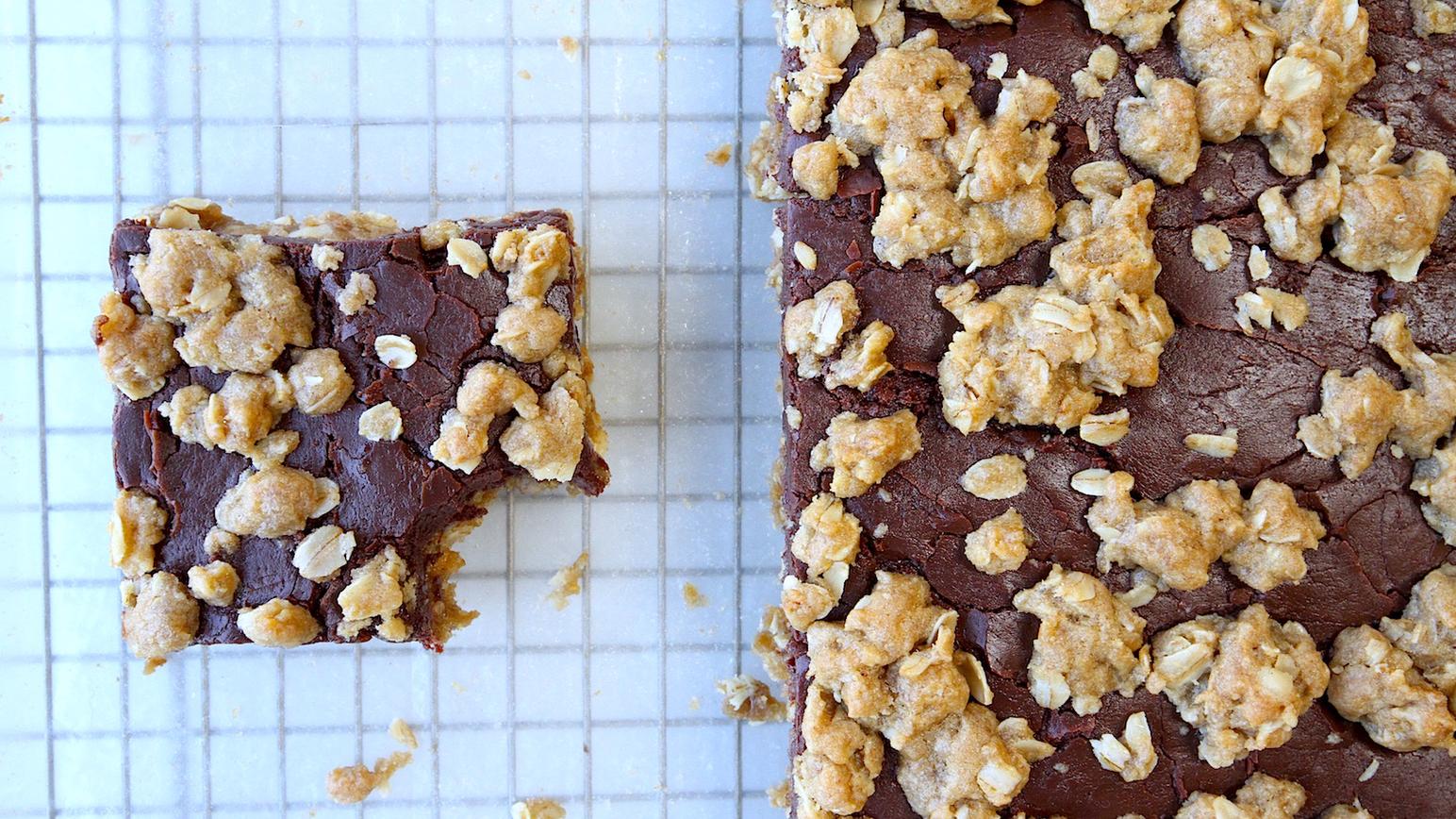 To finish off, we're going to leave you with what might be the best way to complete any meal: snowmobile squares. While visiting Brookfield Bakery in Nova Scotia, Matty got all the secrets to the roadside bakery's signature dessert. Hint: a pound of chocolate and lots and lots of butter. And with 28 tablespoons of butter, how could this recipe be anything but delicious?
RECIPE: Snowmobile Squares
We have a feeling that you won't be going hungry tonight.
Dead Set on Life returns for a third season, only on VICELAND.