Listen, you're not going to get out of your twenties without sharing your space with someone. This is a fact. This is a verified fact. Like, I'm trying to think of some situations where you can make it to 30 and live alone – alone-alone, playing music loud and leaving the washing up as long as you want; or living the fantasy I have of an American Psycho-style, fresh-pyjama-bottoms-and-push-ups-and-ice-palace-type existence, with lots of classic music and extremely long morning routines where I'm really slowly getting ready, only without all the murders – and this is as best I can do:
– Born a billionaire????
– Banking?????
– You're one of those really driven people who eschew all forms of fun during their twenties – "No lunch for me, thanks; I bought slightly warm corned beef sandwiches from home!" "Cab back? Heh, no thanks: my sturdy old bicycle will do me!" "I know I've got an actual job but I've taken some hours at the bar and, what's more, they let me have all the leftover bits! Tonight I nearly made a pint of Jägermeister!" – just to save and save and save again, and save, and save again, and finally on the cusp of your 30th birthday – literally the day before it – you sign the dotted line on the mortgage you have been working all your life towards. Also your dad really helped you out with the last 20 grand of it.
We can all admit we are not those people, which means we – the scum, let's be honest; the remaining dregs – we have to beg our way past landlords and lose every deposit we've ever had and keep getting damp in the same places and with the same cast of characters, all just with slightly different faces and slightly different university hoodies drying on the kitchen radiator. Here they all are!
THE GUY WHO GOT DUMPED AND GOT REALLY, REALLY INTO PRACTISING FOR HIS 'MASTERCHEF' APPLICATION
At first this is fine, because six days after Allison came and got all her rings and interior design bibles, suddenly it's like you live at a real-life, all-you-can-eat restaurant. "Taste this," he says, swooping a spoonful of unctuous ragu into your mouth. "Try some of this." You were going to have a frozen pizza for dinner and watch a Match of the Day repeat, but now he's making ice-shocked fennel and some pork meatballs, and you're sitting in the kitchen with an old Nutella jar of wine and having a civilised chat. This is fine, actually? This is brilliant? And plus, now you don't need to navigate all of his ex's speciality shampoo in the shower every morning?
Two weeks in it's not so fun. You tried to dry a rack of laundry in the kitchen but he's decided to do an overnight lamb roast – on a Tuesday – and now all your work T-shirts smell like tagine. The middle two shelves of the fridge are packed with tupperwares filled with string beans and meat. The spice cupboard has overrun into the bit of work surface below the spice cupboard. You have three types of salt.
Week seven and he's using every ring on the hob to make fucking pasta and sauce, and in the end you give up on making noodles and just take a plate full of un-toasted bread up to your room.
Week nine you realise you haven't seen him cry yet. He books an "epicurean holiday" to southern Italy and comes back with a suitcase full of ham.
And then, finally, one night you come home at 2AM, pissed, and you find him alone in the kitchen, a stark single light illuminating him from above, sobbing over a barbecued pineapple. He doesn't make it through to the heats.
THE CANADIAN PhD STUDENT
Sometimes the PhD student is a really polite guy from Holland, actually. Occasionally someone with a really mellow accent from, like, Hungary. But they are normally Canadian and they normally look like Thibaut Courtois, and they normally wear pastel-coloured polo shirts tucked into khaki trousers or, minimum, khaki shorts, and they volunteer ( volunteer!) to be in charge of the bills, and they eat pasta in their room and silently practise on their drum-pad in their room, and they come home late on Tuesday nights in a soaked-thru XXL white tee from playing at Badminton Soc, and that's the only time they go out, you're pretty sure – maybe they went out one Sunday once (to church? Maybe?) – and then once, 18 months in, while you're all steaming on a hangover and making beans on toast in the kitchen, their incredibly full-on Canadian mom bursts in and starts marvelling at the things you are ashamed about – "These FRIDGE MAGNETS? So CUTE!" or "Oh my gosh you guys get so much DUST HERE, huh?" or "Wow, you got some real old rice in these cupboards! This went off in 2012!" – and then you all seize up and have to be really polite with her for the agonising duration of a cup of tea.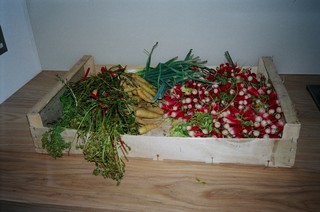 THE TEACHER
Dunno what it is but you always end up living with a teacher (you will know you live with a teacher because they hold their head a lot and when you ask them what's wrong they go a bit red and say "marking", and because they are the only person who irons their clothes every morning before leaving the house) and they are pretty much always 100 percent sound as fuck until one time you kick a football into a barbecue and set the lawn on fire a bit and they yell at you like you're all naughty five-year-olds, and it's never really ever the same after that, between the two of you, is it? You never quite move on from an adult bollocking.
THE PERSON WHO REALLY THINKS THEY COULD CHANGE THIS PLACE, YOU KNOW, WITH A BIT OF ELBOW GREASE AND IF WE ALL DID A LITTLE 'HOUSE POT'
"A house pot!" they're saying. "Little house pot!" They are motioning the curtains, the soiled rag-rug, the dying cheese plant. "It could be nice in here, you know!" They look at the yellowing poster of La Dolce Vita that someone got out of the Independent in 2009. "Some prints. Tommy, you could put your art up!" What does this mean? It means all of you putting £30 in a washed out beans tin and trekking to IKEA on the weekend to buy a load of frames, fall-apart furniture and exactly one jazzy lamp. And then you get it home, and unpack, and assemble, and behold: it's exactly the same shithole it always was, because nothing can improve magnolia walls, because nothing can wash the despair-like stench of this place out.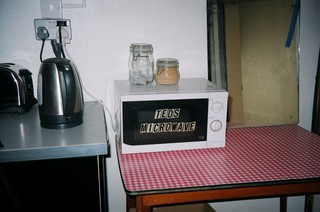 THE PERSON WHO SENDS THIS EMAIL ONCE EVERY FOUR MONTHS WITHOUT FAIL
"Hi everyone—
When I got back last night from work, the kitchen was, frankly, appalling. Like, really, it was as if a bomb had hit it. [ Extremely, extremely long bit where they explain why they were working so late]. It's just not fair, and it's not on, and I've had enough.
So here's what we're going to do: I've drawn up a rota (attached) which somehow manages to pick the least convenient time for any of you to do anything and says you now have to clean the bathroom in that time instead. So next time you're out playing the same football match you've been playing every Tuesday since 2014? Now you need to wash out toilet skid-marks. Those guitar lessons you just signed up for? Sadly, that's mopping the kitchen floor time now.
[ Extremely long explanation of how they cleaned the kitchen] AND I put the pile of teabags in the bin. This is the rules now: no arguing, no leaving out spoons with butter on, no changing your dates around. If we don't stick to it, I'm moving out.
Thanks."
[ REPEAT AD INFINITUM, THEY NEVER MOVE OUT]
THE DUDE WHO JUST TOOK UP CLIMBING
Good you know what a crampon is now, mate, and it's nice that a lot of the kitchen surface space is now given over to a big box of energy gels, but if you're going to clump out of the house at 7AM on a fucking Sunday morning then be quiet about it please I only just went to bed.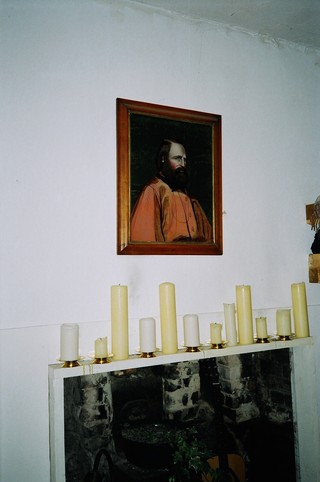 THE GUY WHO QUIETLY LEAVES TO GO AND LIVE WITH A GIRLFRIEND YOU'VE NEVER MET BEFORE
"Hey guys," he says, walking into the lounge one day while you're all playing FIFA. "Bit of news: I'm moving to Walthamstow to live with Eva," and you're like – you've paused FIFA, at this point, even though you were in possession – you're like: who is Eva? Where is Walthamstow? And he goes, "So yeah, maybe we could organise a little house drinks before I leave? I move in three days, but I'll pay rent up until the end of the month. Cheers." This is weird. This is so weird. How can you know so little about the guy you steal milk, teabags and the occasional bit of olive oil from?
THE ONE WHO BOUGHT A SWEET POTATO AND PUT IT IN A PLASTIC BAG AND LEFT IT IN THE BASKET EVERYONE PUTS THEIR FRUIT AND VEGETABLES INTO, A TRANSACTION THAT COULD HAVE HAPPENED ANYTIME BETWEEN YESTERDAY AND FOUR YEARS AGO
Listen, guys: whose potato is this, and do you mind if I throw it out? I've been looking at this thing longer than I've had wisdom teeth.
THE FRAGILE GIRL WHO JUST WENT THROUGH A REALLY BAD BREAKUP AND REALLY WANTS EVERYONE TO HAVE THEIR MEALS TOGETHER NOW
Oh man, what: you've come downstairs on Saturday morning and the kitchen is fucking immaculate and someone's baked and iced an entire cake? Dooooooope! Breakups are dooooooope! But oh no: Rachel's just come back in from putting the bin out and she's wearing an apron and slightly – ever so slightly – sobbing. "Oh, you like the cake?" she says, nodding at your breakfast. "I put a bit of lavender essence in there." You tell her you can totally taste that. "I quite like baking," she says, turning to the oven and taking a tray of frangipane out of it, then sits down opposite you and opens a tub of freshly baked brownies. They look so good. Gooey. Dark. Chocolate-y, yes, but not too sweet. Is that? "I made salted caramel butterscotch and put a layer of that in there, too," she says. Great girl, great girl. Bit annoying. Quite annoying. But great girl. "I was thinking it'd be nice to have a house meal—" she says, her fragile voice just breaking, and you nod. That'd be nice, wouldn't it? One Sunday. All get together. Make a thing each. Get drunk. Listen to songs "— every Wednesday, and Thursday." Ah, hmm, yeah, that's: that's not good. But you can't say anything now because she's listening to Adele and trying really hard not to cry. Best… best leave it, yeah. Best just put up with this, forever, until you move out.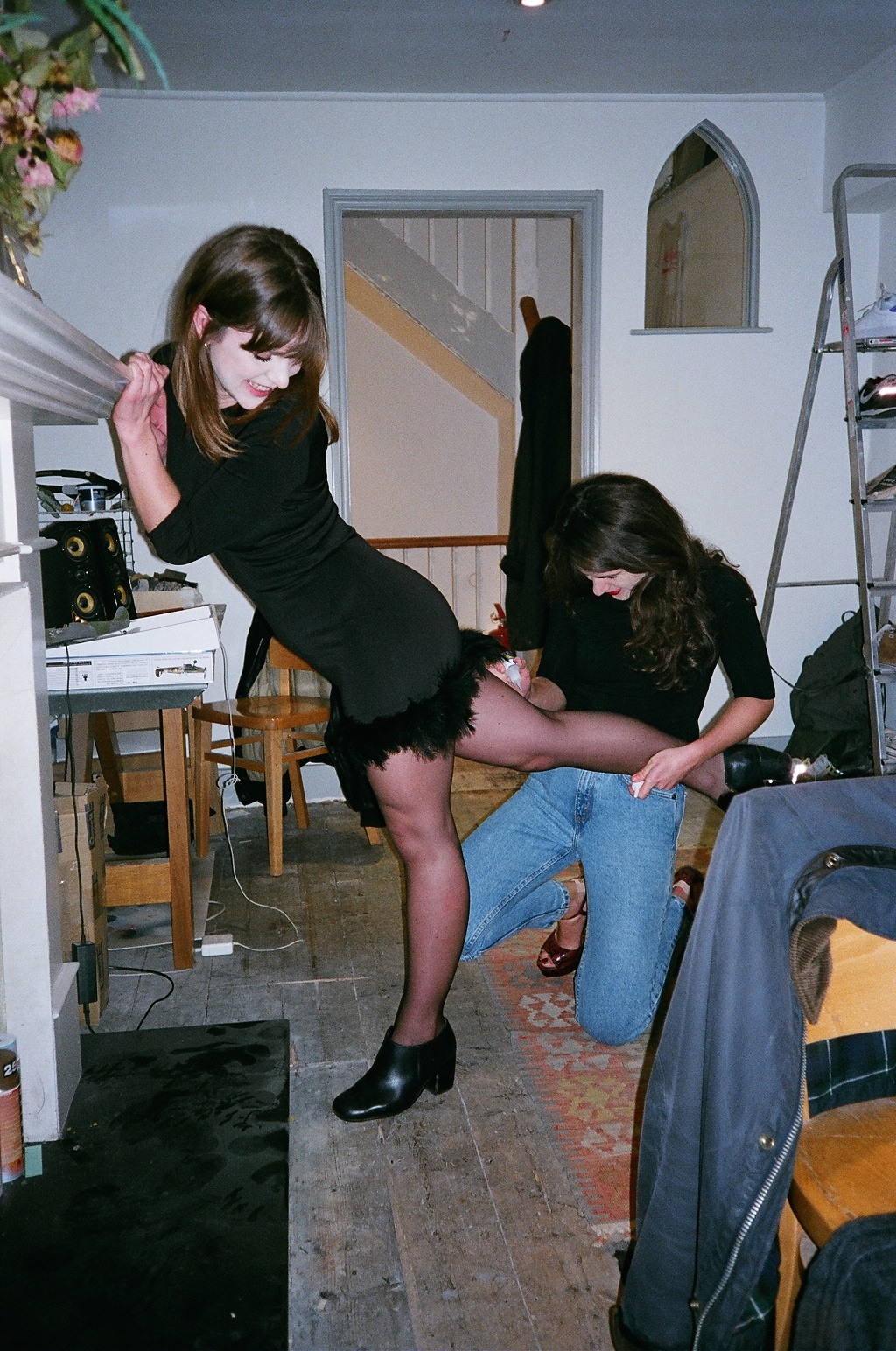 THE GIRL WHO KEEPS BRINGING A SUCCESSION OF TALL IDENTICAL BOYS CALLED "LIAM" BACK TO FUCK
You're all there, in the front room, 11PM and maybe time to wind down – but just one more Mock the Week, eh lads, just one more – and then you hear the inevitable succession: heels up a staircase, giggles, shushed silence, keys in the door, clumping. And then a face peers around the door, followed by a looming tall boy with his hands in his pockets. "Hi guys," your flatmate will say, keys still clasped in her hand. "This is Liam." And you all raise a single palm in greeting, and he does a little noiseless "hi", then when you're brushing your teeth in the bathroom next to hers you hear her put on a Paolo Nutini song and you know it's going down, and fair play to her, pal, fair play. (NB: One of your other flatmates is secretly and inevitably in love with her, though, please note, so you might want to text him some emotional support.)
DUDE WHO JUST ISN'T THERE
You realise you haven't seen Malik for a bit. "Doesn't he spend his weekends with his Irish girlfriend?" one of your housemate thinks out loud. "Isn't he… he travels a lot with work, doesn't he?" You see him, briefly, come home late one night, wrapped tight in a cold-to-the-touch peacoat and pulling some travel luggage. "Hey man!" you say, brightly, brushing your teeth before bed. "Hey, good to see you! Just off to sleep now but I'll see you in the morning, yeah?" and he says "sure" and then: no. You're not going mad. Are you? You're not going mad. You bust into his room: nothing, no one. There's a neatly made plain bed and three books on finances. There's a small wooden decoration and a hairdryer. That's it. Where does he go? Why doesn't he have stuff? One day he moves out and doesn't even tell you all until five days later, via email.
LAD WHO JUST GOT A HOBBY AND THAT HOBBY IS FIXING BIKES
Ah, so that's why the bathroom soap's black and there's three fixed gears in the hallway suddenly that keep getting caught on your backpack when you're coming in from work. That's why a dude with "FUCK" "TAXIS" written down his calves was sitting in your kitchen the other day, refusing to turn his courier walkie talkie off. Adam's got into biking. Ah, what's this in the bottom of the shower stall? Is it– it is! It's a completely uncoiled, barely washed bike chain! Brill. Brillo. Brilliant.
THE PERSON WHO DOES MORE LAUNDRY THAN THEY WEAR CLOTHES
Mate, all I ever see you wear are black jeans, slightly off-white T-shirt, the most fucked up All Stars I've ever seen and, occasionally, a grey hoodie where all the hems have flopped open on it. How are you doing six laundry loads a week? What are you washing in there? Why does it all have to hang, stretched and barely drying, over every door in the house? You put your duvet cover over a sofa, my boy! It won't dry there in a hundred years!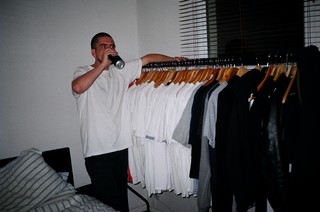 BLOKE WHO JUST EATS HOTDOG SAUSAGES AND, LIKE, RAW POTATOES, AND YOU WONDER HOW IT IS HE HASN'T DIED YET
You very rarely see this guy, because he has a system – in a way, he is more attuned and plugged into the house than you ever will be, ever will know, because he knows everything. He showers in silent pockets of time when nobody needs the bathroom; he runs downstairs at 8.15PM, just when he knows three of you are finishing up cooking dinner, right before the 9.30PM washing up rush. He has this thing: chop a sweet potato into a Tupperware, microwave for five, big tablespoon of margarine, mash mash mash, raw cold tin of hotdog sausages drained of their juice on top. Or: he's eating white rice with a tin of baked beans on them. Or: did he just pour soup into a loaf of bread? Only two ways living with this guy ends: he just disappears one day, and you tiptoe into his room for the first time to find it bare and empty; or coroners have to ease him out on a stretcher after he becomes the first man in the 21st century to die of scurvy.
PERSON WHO ANSWERS THE DOOR EVERY TIME YOU COME HOME EVEN ONE SECOND LATER THAN 11PM – EVEN IF YOU OPEN THE DOOR SILENTLY, EVEN IF YOU CUSHION IT FROM HITTING THE OPPOSITE WALL AND VIBRATING IN THAT WAY IT DOES WHEN IT CLANGS THE LETTERBOX AND THE LOCK, EVEN IF YOU TIPTOE AND SHH, NO NOISES – THEY STORM DOWNSTAIRS WITH A FLUFFY DRESSING GOWN ON AND A HERBAL TEA ON THE GO AND ARE FURIOUSLY MAD AT YOU
WHO GOES TO SLEEP AT 9.30PM, JESSICA?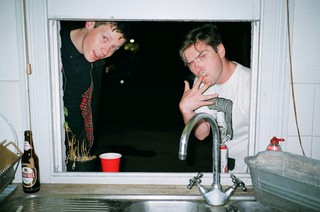 THE GUY WHO HAS LIVED HERE FOR TWO-AND-A-HALF YEARS AND, BEYOND MOVING HIS BED ONCE WHEN HE THOUGHT HE DROPPED A MALTESER UNDER IT AND KIND OF LIKING THE WAY IT LOOKED AND SO NOT PUTTING IT BACK, HAS DONE ABSOLUTELY ZERO – NOTHING – TO IMPROVE THE APPEARANCE OF HIS ROOM
Dude, you're paying £750 a month to look like you're living in a squat because you won't even invest in a laundry basket.
CONVERSELY, THE GIRL WHO IS STRUGGLING TO PAY RENT BECAUSE SHE KEEPS SPENDING MONEY ON FAIRY LIGHTS, CANDLES AND GREY SOFT-TOUCH THROWS
Martha why are you paying for Farrow & Ball paint to paint a rented room have you even heard of the concept of getting your deposit back? STOP SAYING HYGGE AND PAY ME FOR THE ELECTRICITY.
THE COUPLE
They speak with one voice. They share one brain and, crucially, one room. They've "really thought about it", and even though they only pay £200 each because they split their rent between them they "think they should pay less because they share one bed". You're pretty sure he's massaged the figures a little bit so you all pay a little extra for WiFi and they don't pay at all. They clutter up the lounge, the living areas. They've got both their parents over this weekend. They're getting one each other's nerves. She's gone to her sister's for "a breather" that lasts three weeks. He has no allies in the house. "Hey," he says, to everyone in turn, highlighting the order as to which he likes you all, clumsily playing his hand. "Pint tonight?" You all say no. Their wedding is getting ever closer and none of you are invited. "Well," he says, dressing in his morning suit. "Guess I'll see you all." His dad's going to move their stuff out when they've gone. They'll start a life together, have a child together. He'll get really into wearing fleeces and she'll get really into early nights. All the spark is gone but they muddle through. And you know what? I hope they fucking choke on it. I hope they fucking choke on their misery. That's for taking a 40-minute joint shower every morning, Stuart!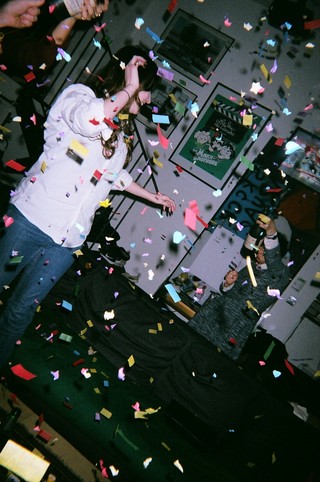 THE GIRL IN A HOUSE FULL OF SINGLE GIRLS WHO JUST GOT A BOYFRIEND
Gentle ecosystem, the house full of single girls. Real house of cards, that one. One shock – one small thump to the base of the table – and the whole thing collapses. Because when you all move in together, one summer, it's so fun isn't it: Nadia makes those cocktails, Louisa doesn't mind approaching groups of boys and getting them over to your pub table, Rae's just got done with her degree boyfriend and started mildly fucking a dealer, Nicola's just really fun – only, shit, no, now it's October and the summer has come to an end. Listen, it's fine: all just cuddle down for the winter, hibernate almost, just us girls and the Virgin Wine Club subscription we all pitch in for, and we'll wait until March and then get back to all night clubbing and splitting a cab home an– sorry, did someone shave in the sink this morning? Why's that Ben guy from TGI Fridays still here on Sunday morning? What is… oh god. Oh god. Louisa's got a boyfriend.
What follows now are these various events, all inevitable but the order unfixed: extremely awkward quiet kitchen table conversation where the house has to ask Louisa if Ben is going to pay rent; screaming match; crying match; ten-day period where three out of the four housemates don't talk; temporary Louisa-Ben break-up but everyone is still too mad at her for welshing on Nicola's birthday to talk her through it; inevitable Louisa-Ben reconciliation; Ben moving in "for a bit, so we can save up a deposit on our own place"; a "bit" somehow becoming "18 months"; ill-advised housemate side hook-up with one of Ben's rugby mates; all moving out in the same day in absolute silence and un-friending each other on Facebook.
Boys. Just don't do it.
THE HOUSEMATE WHO THINKS IT'S ACCEPTABLE TO SING
It's not, Craig! And Frank Sinatra would have dropped a hell of a lot fewer plates in the sink while he was washing up!
THE CREATIVE HOUSEMATE WHO HAS SOMEHOW CONFUSED YOUR LIVING ROOM WITH AN ART SPACE
"Favour to ask, guys," says Heather, whose name on Facebook is "Mystique Heath" and who runs an art collective in Hackney Wick in between her exceptionally lucrative work for a label. "Is anyone about this weekend?" Everyone nods that yes, they are about this weekend, the time people statistically spend the most time at their house. "Ah. Only I told a couple of drag guys from Denmark that they could use this space – " she gestures to your front room, your shallow bowl of spaghetti bolognese, the little plate of garlic bread you overdid " – for their latest show." Ooh, this is awkward, isn't it! However will this one go!
That's why it's Saturday morning and your front door is propped open and six Nordic guys are assembling… something in your front room. "You have a lock on your door, don't you, yeah?" Heather asks. No. Nobody has a lock on their door. "Shit. Okay: can you run out and buy… six locks?" What in– what the fuck is? "Listen: I've done a hummus and breadsticks spread in the kitchen, help yourself to tzatziki and then fuck off out of here for the afternoon, yeah?"
When you get back it's 8PM and there's already a glass of wine on your carpet and a load of pale topless art kids are milling around your sitting room. And so inevitably you end up doing art gak with the weirdos until 6AM in the morning. "Is it OK," Heather asks, "if someone does a little photoshoot in here tomorrow? We'll get £150 out of it." Do you ever see that money? You do not ever see that money. One of the Danish drag guys platonically sleeps in Heath's bed for six entire weeks and when they finally take down the catwalk it leaves holes in the carpet that docks you £800 from your deposit. And they say art isn't bullshit!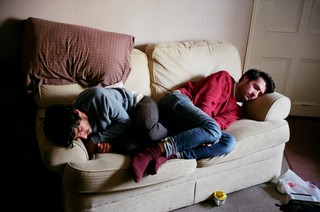 THE CURIOUSLY DELUDED HOUSEMATE WHO ALWAYS COMPLAINS THAT HE OR SHE IS THE MOST PUT UPON, DOES THE MOST WASHING UP, THE MOST TIDYING, YET YOU'VE NEVER SEEN THEM EMPTY A BIN, HAVE YOU, THEY ARE ALWAYS THE ONE WHO SHEEPISHLY COMES DOWN FROM THEIR BEDROOM OF A SUNDAY WITH ALL THE GOOD MUGS THAT THEY'VE BEEN HOARDING, THE ONES WHO PLAY THEIR MUSIC TOO LATE, WATCH TV TOO LOUD, HOG THE CONSOLE, TALK WHILE OTHERS ARE TRYING TO UNWIND, BRING ALL THEIR FRIENDS OVER, USE ALL THE HOT WATER, LEAVE ALL THEIR DETRITUS ALL AROUND, THEN THEY TURN AROUND AND GO, 'IT'S YOUR TURN, YOU KNOW. I WASHED IT LAST TIME,' AND GO AND SIT ON THEIR FAT ARSE AND WATCH FIVE CONSECUTIVE (FIVE!) EPISODES OF STORAGE HUNTERS UK, AND YOU KNOW THEY WILL NEVER MOVE OUT, BECAUSE THEY WILL NEVER IMPROVE – THEY ARE BAD AND UNMOVING IN THAT INOFFENSIVE WAY, WITH NOBODY AROUND TO MAKE THEM BETTER, NO GREAT LOVE TO MAKE THEM WANT TO PUSH ON, AND PLUS THEY ARE NOT MAKING ENOUGH MONEY TO LIVE LITERALLY ANYWHERE ELSE ON EARTH, AND THEY'RE CERTAINLY NOT SAVING ANY – AND IF EVERYONE SUDDENLY DECIDES TO MOVE OUT THEY WILL BE FUCKED, THIS PERSON, BECAUSE THEY NEED THIS RENT ARRANGEMENT – NO, IT'S SO CHEAP, NO COME ON, BOYS, WHERE AM I MEANT TO GO, WHERE ELSE CAN I GO? – AND THEY NEED THEIR HOUSEMATES BECAUSE THEY NEVER MADE ANY REAL FRIENDS, AND SO, AS THE JOKE ALWAYS ENDS WITH THESE ONES, THESE LONG ONES TOWARDS THE END, SO IT ALWAYS GOES–
That's you, that is.
HONORABLE MENTIONS TO:
– The girl who fills up the Sky+ Box with Friends episodes, and not even HD ones, I am talking about standard definition Friends episodes;
– Guy who just drinks on the front steps of your house with his weird large silent mate from uni until the council finally sends your entire household an anti-social order complaint;
– The girl who talks in very serious tones for three months about "adopting a house dog!" and starts googling dogs and then even gets a guy from the RSPCA in to assess your house for dog suitability and then… just… drops it… forever?
– Guy who moves his Tinder date in after one shag!
– Girl who moves her Tinder date in after one shag!
– Guy who emails the landlords about major issues without once consulting the rest of you, causing the landlords to remember you all exist and issue you with a reminder that a load of gas checks need making and oh yeah, £75 extra a month in rent now, please;
– Person who buys a new block of feta cheese every time they want feta cheese even though there are six mouldering blocks of feta cheese in the fridge from the last time they bought feta cheese and didn't just wrap it the fuck up before they put it back in the fridge oh my god oh my god!;
– Guy who opens the fridge, says, "What's that smell?" opens it again, closes it, opens it, closes it, makes the entire kitchen smell like that smell, then just leaves the room and never investigates it any further ever again, leaving it to you – and you alone – to fish out that rogue, bad, wet spring onion;
– The Girl Who Has a Very Particular Way She Wants All the Front Room's Cushions to Go;
– The Guy You Know Did Drugs All Weekend And Yet Is for the Second Month In a Row Asking You If He Can Borrow Money;
– The person who just won't move out even though they've fallen out with every person in the flat and they were the last to move in and even though you all explicitly said "I think you should move out" or "I'd like you to move out" or "I called the lettings agent and they say with the circumstances it's fine to move out," and they just won't move out;
– The person who gets their mates over every Friday night without fail for pre-drinks, like do you know any other place you can go, like do you know how much easier it would be for me to make a toastie here without all your mates in the way, and that's how you end up spending your Friday night with a pair of wired old PC speakers stretched across the gap in front of you, politely drinking a vodka-cranberry and trying not to take ecstasy, wondering on the whole – as you do in these moments, in these dark little moments when the shapes don't quite line up and nothing quite seems according to plan – what you always think at those times: where did my life go wrong.
Yeah! Being a sad twat saving up for your deposit doesn't sound that bad now, does it!
More stuff from VICE:
The VICE Guide to Getting Through a Mid-Twenties Crisis
How Giving Up Drink and Drugs in Your Twenties Can Change Your Life