Notting Hill Carnival Declared Safe After a Kilo of Heroin is Seized in Catford
Doing skag 12 miles away... classic Carnivibes!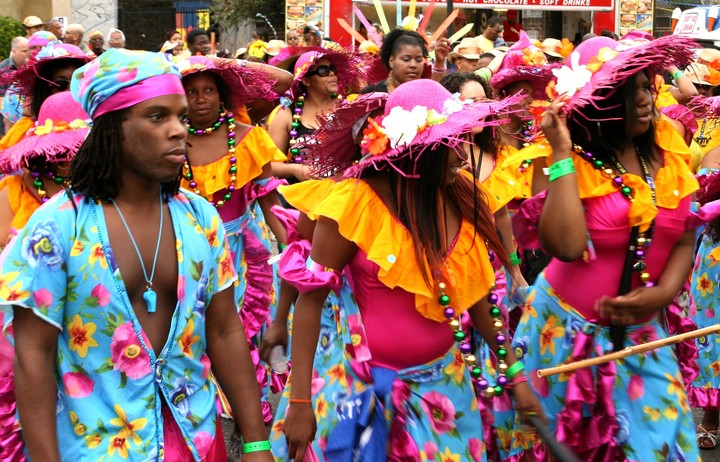 Photo: by Grant Cherring, via
Where's the party? Notting Hill Carnival… you know, in Catford.
Are you excited, M8? Not as excited at the Metropolitan Police, who just got a job lot of brown in for the lads!
This weekend, all eyes in London will be turned on Notting Hill. Those eyes include the beady, glazed marbles of the Metropolitan Police, who have already been embarking on a weird sort of Twitter hype about all the pre-emptive policing they are doing in order to disrupt any criminal activity that could "impact the safety of the weekend".
According to their Twitter account, this morning alone they arrested 21 people – in addition to the 290 arrests they have already made – for a range of offences from possession of firearms to drugs charges. According to their official statement, officers carried out arrests "across four London boroughs (Kensington and Chelsea, Westminster, Hammersmith and Fulham, and Wandsworth)."
Then they tweeted this:
Strange tweet, this. Odd tweet. Proper squint-and-refresh jobby, just slapped out there on the internet. Let's discuss, shall we…
Firstly: excuse me, officer, but who is doing heroin at Carnival?
Is that really a major concern? Shooting up and dancing the soca?
Then, also: excuse me officer, but why are you talking about Catford?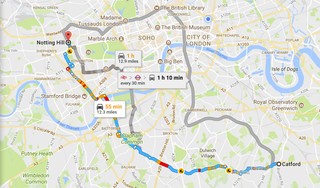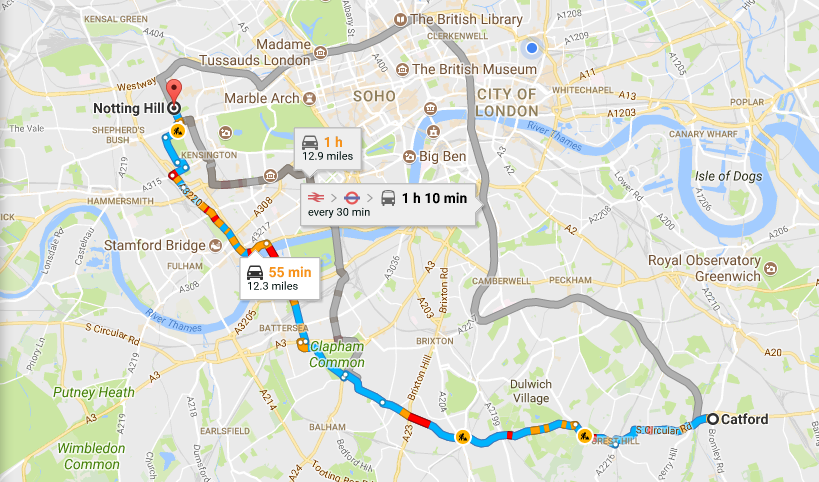 Catford – or Next Door to Notting Hill, as the Met call it – is just a cheeky 12-mile slide through the biggest city in Europe away from Notting Hill. I can't remember the last time anyone argued Catford was, in fact, the real home of Carnival. So I'm not sure what the reasoning is here at all. Catford is closer to Croydon than it is Notting Hill.
There are two ways to interpret this tweet. Firstly, there is a possibility that any arrest that has taken place within a 150-mile radius of Notting Hill in the past few months has in fact been part of an elaborate preparation for Carnival.
In the run up to #NottingHillCarnival, officers have this morning arrested a woman for drunk and disorderly behaviour at the Big Apple Bowling in Woking.
In the run up to #NottingHillCarnival, officers have this morning seized 12 tones of Fipronil-contaminated eggs at the UK border in Dover.
In the run up to #NottingHillCarnival, officers have this morning arrested brothers who defrauded a small arts and leisure centre in Stevenage to the tune of £2,000 by successfully impersonating the Hairy Bikers.
Sadly, the actual explanation is the same as it is every year. As has already been pointed out on Twitter, the build up to Notting Hill Carnival is consistently characterised by spurious claims like this from the Met. Not only do they perform crack-of-dawn raids on properties – seizing guns and class As – but they make a deliberate point of publicising these operations, directly linking them to the event in Notting Hill. Despite Carnival having comparable crime rates to other music festivals given its size, it is constantly defamed as a hotbed of criminal activity.
If this really is the part of an organised attempt to improve safety at Carnival, then there are a lot of Heroin-in-Catford-shaped questions to be answered. Truth is, this tweet is simply the farcical conclusion of the Met police's concerted efforts to publicly link the event with illegal drug use and violence, however tenuous. This tweet – and the additional news that "super recognisers" will be returning, looking for anyone banned from the event – paint a pretty miserable picture of police engagement with the event.
UPDATE (22/08): The Metropolitan Police responded with the following statement.
This week officers from across the Capital have been engaged in proactive operations, targeting and disrupting gang crime, drug supply and knife crime that could impact on the safety of Carnival weekend. Anyone planning to commit crime at Carnival is unwelcome and people can expect to see further police activity of this nature right up until the weekend.
As part of today's activity, officers from Kensington and Chelsea and Lewisham Boroughs carried out two operations specifically targeting individuals whom our intelligence indicates are planning to commit crime at Carnival. A total of 26 individuals were arrested this morning, predominantly for possession with intent to supply drugs.
Some of those arrested this week will have bail conditions imposed on them, prohibiting them from attending Carnival. Officers will be at Carnival and in the CCTV control room looking for anyone banned from the event, further increasing the safety and security of the vast majority of law-abiding visitors who attend Carnival with the intention of enjoying this vibrant occasion.