This general election is the last chance we have to elect a government that is capable of tackling the climate crisis before it is too late. For so long, we have spoken about the short window of time we have left as if it is some sort of comfort blanket to ease the stress of the climate emergency. We don't have that luxury anymore. With less than 12 years left until irreversible breakdown of our planet, as stated by the UN's IPCC report of 2018, the prospect of a future dominated by the climate emergency is intensifying with every minute. In fact, much of that damage has already been done – many in the global south are already suffering heavy consequences as a direct result of climate change. Though the last year has seen millions of people protest the government's lack of action on the climate emergency, both as part of Extinction Rebellion's coordinated action and the Fridays for Future student strikes, the progress we have made is minimal. That is why this election is so crucial – our future really does rest on the shoulders of the government elected. And we have high expectations of them, because we can't afford to have anything less.
As both a school striker and a first time voter, I'm aware of the privilege I now have in an unjust system that removes the right for many young people to vote, despite the fact that they will be most affected by the outcome. We have not yet succeeded in bringing the voting age down to 16, so we desperately need those that can vote to consider the implications their choice will have on the climate crisis. It is not only a crucial opportunity to vote for a government that is capable of immediate action against the climate emergency, but it is also a test – to see just how many people have listened to us. Though Brexit is indeed a central topic of this election, it is intrinsically linked to the topic of climate change: in addition to tackling the climate crisis itself, we also need to consider what Brexit means for 'climate justice'. This means looking at the climate change not just as an environmental issue, but a political and ethical challenge too – something that has been largely overlooked in previous years. For too long, urgent environmental issues such as pollution and biodiversity destruction have been sidelined in political debate and decision making. This is one of the main reasons the crisis has now reached this level of severity and will continue to worsen unless the government elected are willing to take immediate and drastic action.
When I met with party leaders and activist Greta Thunberg back in April 2018, in the first cross-party roundtable on climate change in over a decade, they committed to stress-testing their manifestos on climate policy in the event of an election. We are currently working to put that into practice so that it is easier for people to place climate at the heart of the election process. Student climate strikers are also calling for a leaders' climate debate prior to the election in order to prioritise public discussion and achieve meaningful political commitments as soon as possible. A recent poll commissioned by environmental law firm ClientEarth found that over half of people say that climate change will influence the way they vote in the next general election, and 63 percent say that politicians are not doing enough about it. The urgency of climate change means that it must be prioritised – this isn't something we can just come back to when the politicians feel like they're ready. Students have been going on strike because we feel that we cannot trust those in power after their long history of inadequate action on climate change. We have made it very clear that we will continue doing so unless urgent changes are made, such as treating the crisis as an utmost priority through the implementation of a Green New Deal. And as our support continues to grow, we will have no option but to continue protesting unless the government elected takes the severe nature of the situation seriously.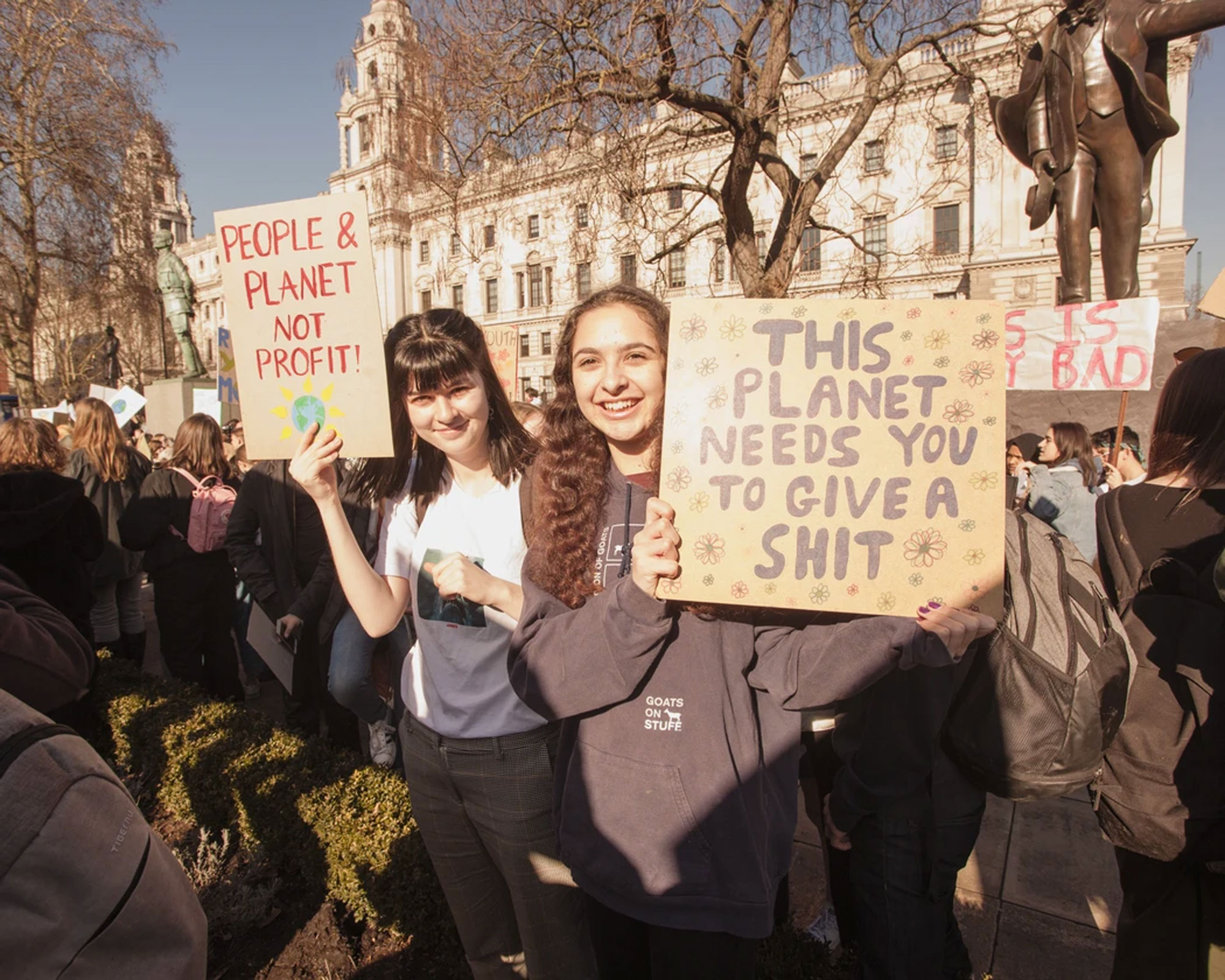 Young people cannot work with a government that refuses to work with us. We cannot sit back and watch yet another Prime Minister refuse to accept their responsibility in protecting both those already suffering as a result of climate change, and those that will suffer in the future. It is therefore imperative that we focus all of our campaigning energy on making the general public aware of the drastic consequences this election will have for the climate. This is, without doubt, a climate election. Though anxious, young people also feel excited and hopeful for the first time in a long time. Because if a government that recognises the crisis as a priority is elected, it will mean that our months and months of campaigning are finally getting somewhere. It will mean that we still have a chance to build a better future, and that's the kind of optimistic news we desperately need at the moment.
It all depends on the outcome.
Anna Taylor, aged 18, is co-founder of the UK Student Climate Network.