Supreme Has Made a Pudsey Bear Doll That's Selling for £20,000
It's covered in the brand's collaborative print with Louis Vuitton.
|
10 November 2017, 10:43am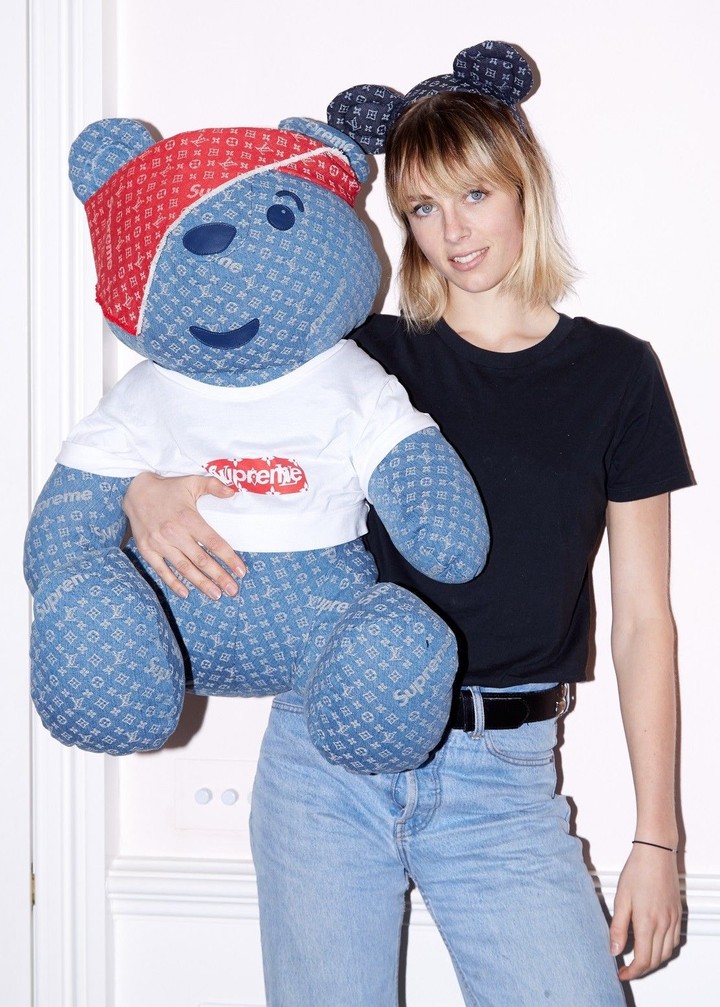 The Supreme x Louis Vuitton Pudsey bear. Photo: Children in Need
Next week is the 2017 edition of Children in Need, the annual BBC charity event aimed at raising money for disadvantaged children and young people.
There'll be all the usual good stuff – teachers doing charity runs dressed as fidget spinners, the cast of Eastenders doing an Apprentice special or something, Tess Daly shouting at you about an upcoming Take That performance – but this year there's also a new fundraising element: designer Pudsey ears, by Burberry, Fendi, Gigi Hadid x Tommy Hilfiger, Gucci, Louis Vuitton x Supreme, Miu Miu, Prada and Selena Gomez x Coach, which are all being auctioned off here.
On top of that, Supreme and Louis Vuitton have created a one-off 28-inch Pudsey Bear made out of the specially-designed denim used in the two brands' collaboration earlier this year.
The bear is currently going for a hefty £20,100 on eBay, but there eight days of bidding left to go, so that price is likely to shoot way up. In case you need any proof that there are collectors out there willing to drop more on Supreme than you'd need for a flat deposit anywhere outside of London, a one-off sample of a Supreme T-shirt that never made it to general release recently sold for an astounding £11,400.
Anyway, if you have a spare £21,000 lying around, go here to bid on the bear – it's for a brilliant cause. And if you want to make a slightly more manageable donation, or buy yourself a pair of £2.50 Pudsey ears, you can do that right here.