Lyrics...Illustrated! Danny Brown's 'Old'
Sam Taylor interprets the lyrics on Danny Brown's new album.
|
08 October 2013, 11:40am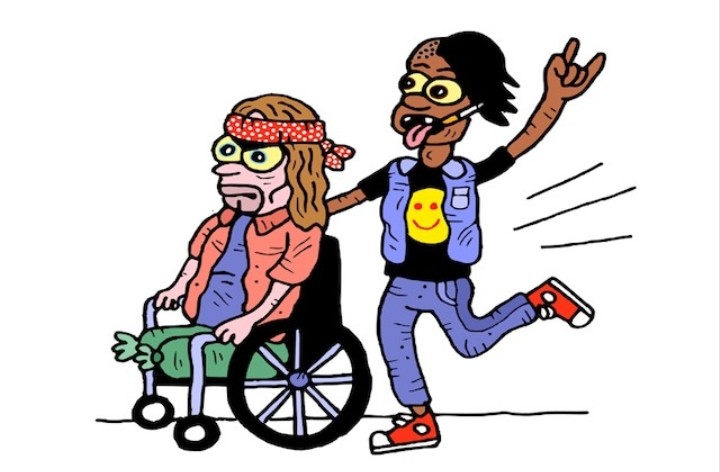 "Gremlin"
This is 2 Chainz as a Gremlin from the song "Gremlin". I wanted to imagine what Tity Boi would look like if he was gremlinafied in a toxic meltdown.
Listenin' to 2 Chainz, ain't thinkin' bout college
I wonder if he knew that 2 Chainz went to college
I wonder if he knew that, would that change his mind?
Guess that's somethin' we'll find in due time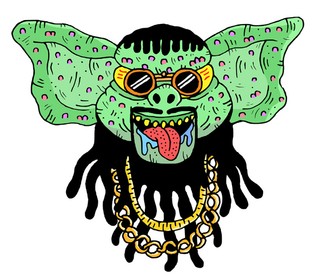 "Dip"
Here's Danny B pushing Lnt. Dan in a wheelchair, Dan is hating it, Danny is being his usual fun self, much to Lt. Dan's annoyance.
Like Lieutenant Dan, I'm rolling, back to back, I keep on smoking
Eyes keep shaking and I can't stay focussed
I'm fucked if you niggas ain't noticed
I'm sweating but I'm cold, mouth all dry but I got a runny nose


"Wonderbread"
And finally, Wonderbread as a hood cartoon character. Giving that bread to the ghetto.
Fiends runnin' up, runnin' through alleys
I kept on movin' nobody looked at me
Course some niggas stomped on my head
All because they wanted the bread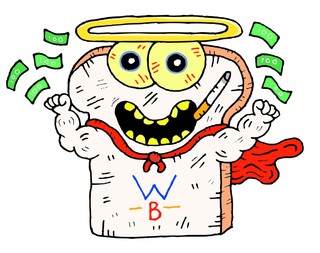 Follow Sam on Twitter @SPTSAM
More illustrated lyrics
Sam Taylor draws his totally normal lyrics-inspired imagery.