The Resurgence is Real: HMV Sold One Turntable Per Minute in the Build Up to Christmas
Looks like everyone wants something to play their £30 Urban Outfitters copies of Bieber's album on.
|
04 January 2016, 12:10pm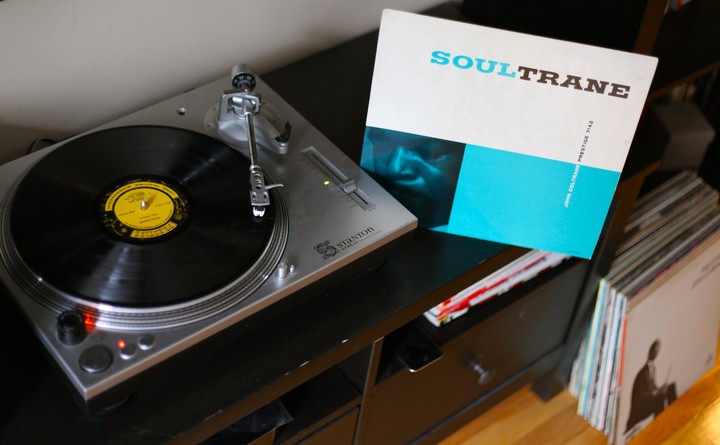 By all accounts, everyone made a killing from vinyl in 2015. As reported by The Vinyl Factory, HMV – the almost 100 year-old music chain that's constantly threatening to go bankrupt – sold one turntable a minute in the week leading up to Christmas.
Ian Topping, HMV's chief executive told The Scotsman: "Entertainment products form a major part of the Christmas shopping list. The gift of the year in 2015, though, has to be a turntable as we see a huge resurgence in the sales of vinyl."
It makes total sense considering LP sales shot up 52% in the first half of 2015 (even though this "vinyl revival" has created strains on the limited number of pressing plants and essentially crushed independent record labels). Still, it certainly signifies a changing trend in listening habits, since reports circulated last year claiming one in three people were buying vinyl records despite not owning the means to play them.
Turntables were also Amazon's biggest selling audio product at Christmas and John Lewis reported a 240% increase in turntable sales last year. It makes sense given that 2015 saw the introduction of the UK's Official Vinyl Charts after seven years of unbroken growth in sales, and even Tesco started stocking LPs for the first time in decades.
I mean, how else are people going to play the £30 copies of Justin Bieber's Purpose they got from Urban Outfitters?