NWA's influence over US hip-hop can never been understated and rarely is. Every big rap record from the last two decades has doffed it's cap in some way to Compton's finest - from Eminem to Kendrick. UK rap and grime, meanwhile, often look to keep the influence of US hip-hop at arm's length and so the impact of NWA on the young minds of UK MCs sometimes goes unrecognised. But from Ghetts spitting over "The Watcher" in his early days, to Giggs rapping over Dre instrumental "Here We Go", the trickle down of NWA's work to British hip-hop is more prevalent then you might think.
With Straight Outta Compton movie mania now in full tilt, I decided to catch up with some of the UK's best rappers to discuss how Ice Cube, Dr Dre, Eazy-E, MC Ren and Yella infiltrated their lives and helped them believe they could even spit in the first place.
Continues below

GHETTS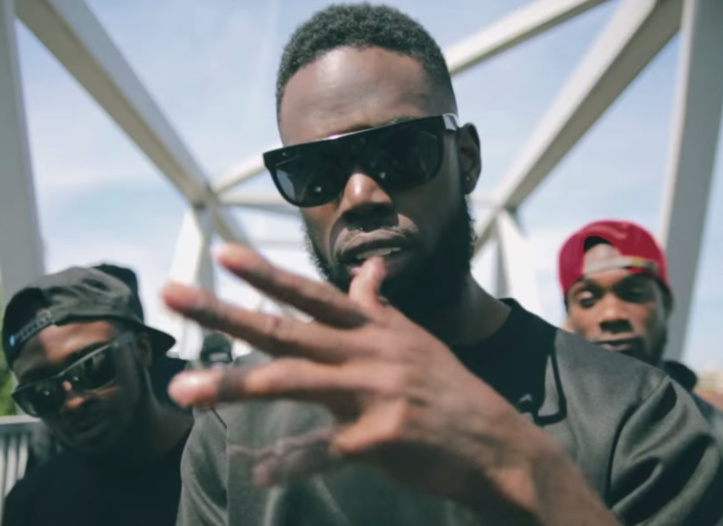 Yo Ghetts. So, do you remember the first time you heard N.W.A?
I was from a gospel background and I didn't have any older brothers or sisters, so all I was exposed to was gospel music and pop music. It wasn't until I started going to secondary school that I got into rap, but I was listening to Will Smith. A couple of school friends told me I was listening to the wrong shit, and they showed me the harder stuff. I felt like I'd been blind!
What was it about N.W.A that inspired you?
I think that when you're from the worst places, all of your ideas must seem so far-fetched. Imagine Dre having these conversations with his boys about becoming a rapper? I bet they thought he was day dreaming. Whenever I need inspiration, I remember that everyone I look up to must have been at this point, or even below me. In grime you've got kids from deprived areas being told that grime isn't going to do it for them and that such and such is what you have to do to make it. Yet, the people who are telling them this are worshipping artists who ignored those that gave them that same advice.
True words. Have you listened to Compton?
I've listened to it over and over again because there's so much I can learn from it as an artist. It sounds polished, but raw and offensive. Being a fan of 90s rap, it gave me that feeling that rap gave me in the first place.
I always think about how you were one of the first UK MCs who did rap as well as grime, and you spat over "The Watcher" on your first mixtape.
I still use the whole N.W.A movement for inspiration right now. I look back to that music and I think it must have seemed so ignorant and so "fuck the world," but it just worked. I don't like when people tell you that you have to play the game, because the most successful stories in the world are people who go against the grain, and those are the ones with longevity.
Do you have any favourite NWA tracks or bars that you still find yourself banging out?
I watch the Up in Smoke tour a lot. When Dre and Snoop come in on the Cadillac - that's a fucking moment man, a fucking moment.
FEKKY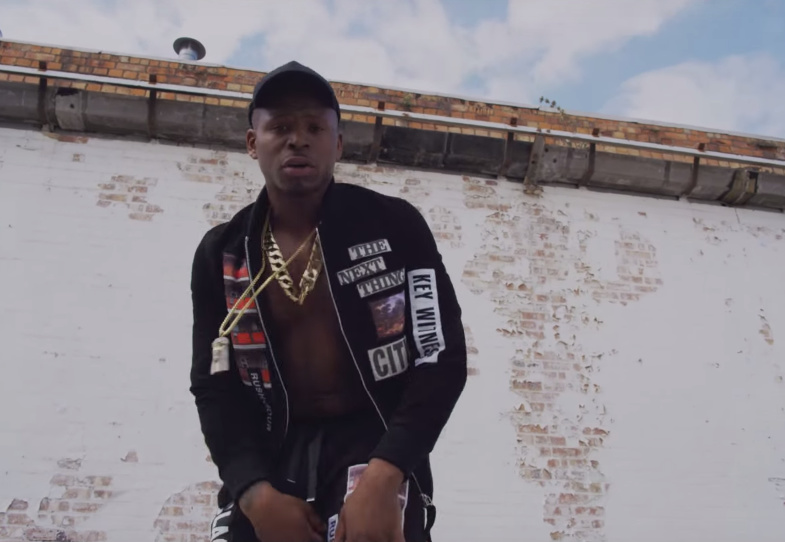 Hey Fekky. When did you first hear NWA?
They were before my time, so I was playing catch up with that stuff. I heard songs like "Fuck Tha Police" and just thought, "Wow!" I couldn't believe that people were making statements like that, never mind songs. To see those types of groups as a kid, who weren't following the rules, to then seeing Dre become one of the first black billionaires? That's just sick!
Did you feel N.W.A's influence was important in the UK because there wasn't a culture for black British youths that spoke to them in the exact same way as N.W.A did?
100%. They embraced black culture in America before we did over here. I can't blame it on the UK, that's just the way it is, and that was why it was so exciting. The boundaries were taken off.
I suppose in America, black culture has had a musical outlet for a long time, whether it was blues, jazz, or rock n' roll.
The blues is exactly what I'm talking about. They were a movement and it was a force to be reckoned with. Remember that back in the day in the UK, if we wanted to spit, we had to spit on pirate radio. Now that name says it all, it says that you lot are in a box over there and you can only put your shit out if it's illegally done. We had to break the law to spit a 16 bar. Now, if I drop a song, it's on 1xtra the next day. That's because of guys like N.W.A. Because of N.W.A, Dre was able to become a businessman, he was able to make decisions for himself. I feel like the more of us that can get into that position, the more that'll help us and our culture.
GIGGS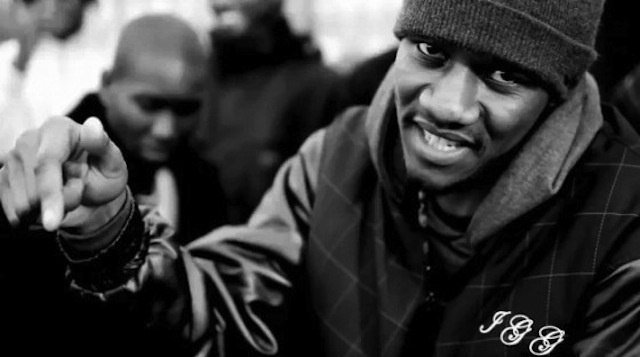 What's your earliest memories of NWA, Giggs?
I used to watch Yo! MTV Raps every day and Fab Five Freddy on Saturdays. So, I knew their radio edits, which were crazy because they changed the lyrics completely. I thought I knew all the lyrics to Niggaz4life, and then one time my uncle's was playing his version, but it had all the swearing in. I was like "This is mad!" It was the first time I'd heard music with swearing in, bruv, and it was a song that I thought I knew all the words to. I was like "Uncle, please can I have this tape!?" and I used to rinse that shit, bruv.
What was it about them that appealed to you?
They were just HARD, bruv. Remember all that "We Want Eazy" stuff? Nobody was going hard like that. It stood out to me.
It didn't matter to you that is was so, so American, and you were British?
It was street and that's all that mattered. I was a kid back then, but I was on the street - I grew up in Peckham you know? I don't think I even knew I was relating to their music but I was. See the estate that I grew up on, there was loads of junkies, we just grew up with them, and then man's hearing this stuff, that speaks about all that stuff, and you're subconsciously relating to the music, you know?
Are there any tracks or bars that you go back to for inspiration?
I just roll to it standard. "Gangsta Gangsta" - I make my son roll to that. My son rolls to N.W.A and he puts it on himself, it's timeless shit.
Wait, how old was he when you first showed him it?
Haha, I don't wanna say, I don't wanna get my son taken away!
You can follow Paul Gibbins on Twitter.
Follow all of our NWA on our Straight Outta Compton hub page.