Last night Little Mix, the British girl group formed on the X Factor, were at the Cosmo awards, alongside the likes of Millie Mackintosh from Made In Chelsea and former S Club 7 member Rachel Stevens. The Daily Mail reported their attendance as follows:

Presumably on her way home from the awards, Jade from the band, who is perhaps most famous for being unable to correctly identify accents, tweeted her disgust at the vote for air strikes in Syria.
It's often said that these are deeply depoliticised times for music, particularly when it comes to traditional party politics. Last night though it didn't feel like that at all, with British musicians from the world's of grime, indie and even mainstream pop speaking out fervently against the vote to launch air strikes on Syria.
The most publicised has been Skepta's stark opposition. Before the motion had passed he'd posted this image on Instagram with the caption "Don't Bomb Syria"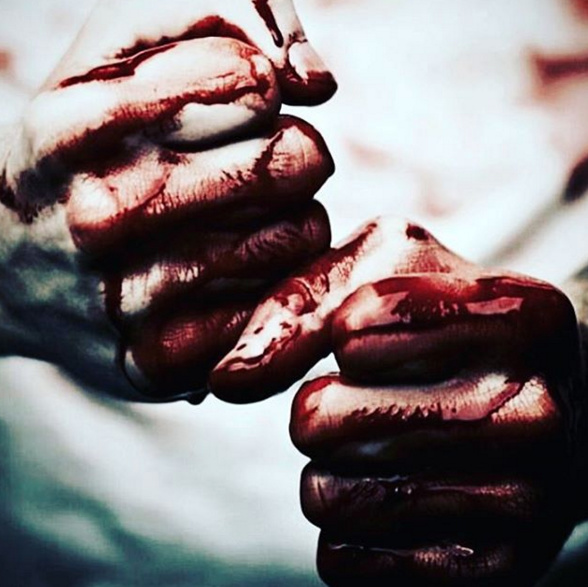 After the vote he tweeted:
He wasn't the only grime artist to speak out. Stormzy also posted a series of tweets in opposition to the vote (as well as some disturbing conspiracies about the shootings in Paris) while JME reposted a classic tweet of his from 2010 in which he accused David Cameron of being perpetually on Mkat.
Other musicians to speak out included Austin from Swim Deep, Aidan Moffat most famously of Arab Strap, Theo Ellis of Wolf Alice, and Stuart Braithwaite of Mogwai, among others. Scots were particularly peterubed that, had Scotland voted for independence, they would not be involved in this military action.
Charlotte Church - a consistently vocal political presence this year - tweeted throughout the 10 hour debate, which culminated in a speech by shadow foreign secretary Hillary Benn, whose argument in favour of action was met with cheers and applause in the House of Commons. Of course, sending a few tweets isn't the equiovalent to activism and, Brian Eno aside, there was a notable lack of celebrity presence at the rally in central London five days ago. Still it's noticable that, unlike at the general election, when there was a distinct lack of musicians making a stand, last night's debate seemed to unite the music world in opposition to British action in Syria. The first set of British RAF jets were sent to Syria this morning, hours after MPs voted to authorise military action.