What Grand Theft Auto Taught Me About Music
In-game radio's effect on my out-of-game life.
|
18 September 2013, 9:00am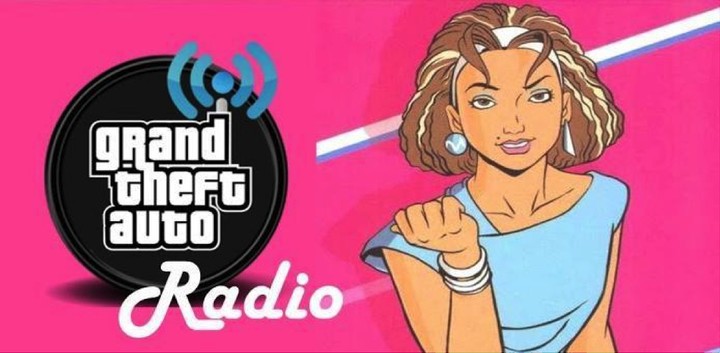 Video games are overlooked as a music discovery medium. When I thought blink-182 was a relic of my middle school years, Madden NFL 2004 introduced me to "Feeling This" back when it was called "Action" and guaranteed that they'd be cool for at least another year. Goosebumps was my main priority in 1996, so I missed Xzibit's "Paparazzi" when it first hit, but became obsessed with it when Tony Hawk's Pro Skater 2 put me on five years later. Run-D.M.C.'s "King of Rock" and Gang Starr's "Moment of Truth" might be all-time hip-hop classics, but I didn't even know about them until I heard them in Thrasher: Skate and Destroy and Dave Mirra Freestyle BMX 2, respectively. No franchise has introduced me to more music than Grand Theft Auto, though, and with the release of Grand Theft Auto V, it feels like an appropriate subject to revisit.
It started with Grand Theft Auto III in 2001. In-game radio stations were a revolutionary new concept. Flashback 95.6 ran a 1980s pop format that culled all of its material from Giorgio Moroder's Scarface soundtrack. Thus, Debbie Harry's "Rush Rush," Paul Engemann's "Push It to the Limit," and Amy Holland's "She's on Fire" were dear to me before I even saw Scarface or got into songs by Cam'ron, Rick Ross, and Lil Wayne that sampled those records.
The highlight of Grand Theft Auto III's music selection came in the form of Game FM, the title's most vast, and best, radio station. Underground rap from Black Rob, Royce da 5'9", Sean Price, Nature, Pretty Ugly, and JoJo Pellegrino blasting during every mission changed the way we connect music with an interactive experience. You haven't lived until you've done a drive-by on virtual pedestrians while Agallah screams, "And we gon give this all that we got, keep rising to the top." There's a cognitive association between those songs and animated violence for which I have an unwavering appreciation.
By the following year, 1980s nostalgia was in full swing. It was 2002 and we were far enough removed from the decade to start appropriating it. Retro throwback jerseys were an omnipresent nod to the past. Movies like Paid in Full hipped a new generation to the cultural movements of the time. I skipped school one day to watch a marathon of VH1's I Love the '80s and learn more about the pop culture of the era, and for a moment, I was legitimately depressed that I wasn't alive for more than 13 months of the '80s.
Grand Theft Auto: Vice City was the remedy to this. It was the closest I could come to an active, immersive participation in the culture of the decade. You could dress Tommy Vercetti up in pastel Miami Vice-inspired suits. You could race through South Beach in '80s-model supercars. But the most important part of this experience was the music. In keeping with the theme, the radio stations were comprised of music almost entirely from the '80s. Emotion 98.3 covered soft rock, Fever 105 was R&B, Flash FM handled pop, V-Rock's format was metal, Wave 103 did New Wave, and Wildstyle Pirate Radio played old-school hip-hop.
There were over 100 songs in Vice City, most of which I'd never heard, or only heard in passing in elevators and grocery stores and dentist offices over the course of my adolescence. As a kid who was just beginning to develop my own musical tastes and explore beyond what was made available to me on MTV and the radio, it was exhilarating. I learned just as much from Vice City as I did from The Source's 150th issue just a few months prior.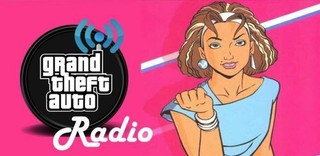 I heard The Buggles' "Video Killed The Radio Star" in Vice City before I ever saw Empire Records. Because of Vice City, I know about Spandau Ballet's "Gold," and not just "True." I didn't get the A Flock of Seagulls haircut reference in Pulp Fiction until I heard "I Ran (So Far Away)" in the game's commercials and proceeded to research the band. I sing along to Animotion's "Obsession" when it comes on satellite radio and like to give off the impression that I'm some really cultured dude who knows so much about '80s pop music, but really, I just played the fuck out of Vice City when I was a teenager.
Grand Theft Auto: San Andreas came out two years later, and by then, I had more resources for discovering music. Wikipedia had gotten popular. I was good about Googling lyrics to songs I'd never heard and figuring things out. But San Andreas still exposed me to a lot. It had even more songs, and though not as many of them were ones I'd be hearing for the first time, there was still an overall feeling of enlightenment. Classic rock station K-DST put me onto Rod Stewart's "Young Turks" and now I think it's the greatest love song ever. I'd already spent a few years educating myself about essential hip-hop records from before my time, but San Andreas still introduced me to gems like Compton's Most Wanted's "Hood Took Me Under." It's those little revelations that I look back at with fond memories.
Nearly four years later, Grand Theft Auto IV dropped. The number of songs in the game doubled, but compared to previous games, the soundtrack felt like an afterthought. Perhaps it was the contemporary setting that took away the novelty factor, or maybe it was because, seven years after Grand Theft Auto III, there was generally less awe over the idea of in-game radio stations. Either way, the game's music didn't impact the same way. Kanye West's "Flashing Lights" and LCD Soundsystem's "Get Innocuous" were nice to hear, and because of the game, I have a soft spot for Swizz Beatz's "Top Down," but appeal of the soundtrack was undeniably diminished.
I haven't played Grand Theft Auto V yet, but it looks like Rockstar's back to making the in-game music meaningful. A$AP Rocky, Future, Wavves, and Tyler, the Creator made new songs specifically for the game. Flying Lotus has his own station. Other selections span from Warren G's "Regulate" to Fergie's "Glamorous" to Chief Keef's "Love Sosa." That's promising. I don't want to feel undersold just because the game has a present day setting, and from speaking with people who've played it, it seems like I won't be. I know the experience of discovering classics for the first time because of a video game won't happen this time around, but I'm not looking for that anymore. The series already made its mark on me. As long as the approach to music in Grand Theft Auto V is once again an ambitious undertaking, I think I'll be alright.
Ernest Baker is a writer living in Los Angeles. He's on Twitter - @ernestbaker_