Watch Warpaint's Era-Meshing Performance of "New Song" on Fallon

Like if The Bangles grew up listening to LCD Soundsystem and Nirvana, and then time-travelled to the 60s.
|
19 December 2016, 10:41am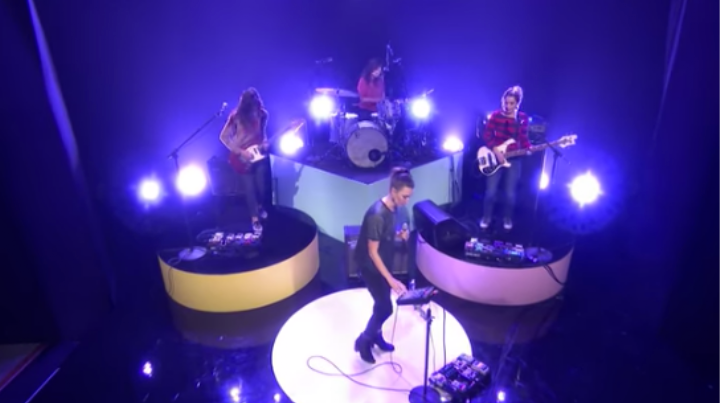 Warpaint have produced some of the best indie-pop of recent years, and they're also a pretty tight live outfit. Flexing their performance muscles on The Tonight Show on Friday night, they gave a rendition of "New Song", a bass-led track emblematic of the more upbeat sound they embraced on their third album "Heads Up".

The performance saw Jenny Lee Lindberg and co. out here like The Bangles if they grew up listening to LCD Soundsystem and Nirvana and had time travelled to make sure they made it to their 1960's after-school TV appearance. All colourful podiums and slouchy knitted sweaters, it was a cute mash-up of different musical eras which allowed Warpaint to show where they're at right now (the answer: somewhere pretty damn good).

Watch Warpaint's performance below:

Follow Lauren on Twitter.
(Image via YouTube)