A Metal Singer Is Now the First Openly Transgender US State Lawmaker
Danica Roem represents progress, and it sounds like thrash.
|
08 November 2017, 12:01pm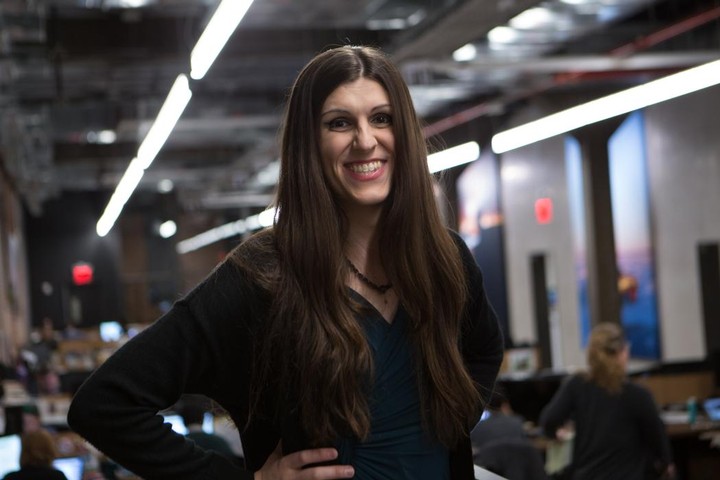 Image by Daniel Brothers
Today, without a hint of irony: some really great news. History has been made by Danica Roem, the Democratic candidate who, hours ago, was announced to have been elected to a seat in the Virginia House of Delegates. This is cool for a number of reasons.
As Noisey's Kim Kelly pointed out when we profiled her back in June, Roem "is not only the first transgender person to run for the Virginia House of Delegates – she's also the first member of a metal band to do so." And now she's the first trans person (and metal band member) to become an elected official in the state of Virginia, which rules.
It rules even harder because in the process of breaking down barriers, Roem, who performs in the thrash metal band Cab Ride Home, unseated the Republican Robert G Marshall. Marshall is the person who wrote a bill which if passed, would have forced trans people in the state to use bathrooms according to the gender they were assigned at birth, instead of their actual gender. In light of this, Roem's victory feels extra sweet.
As the Washington Post reports, Roem said on Tuesday night:
Discrimination is a disqualifier. This is about the people of the 13th District disregarding fear tactics, disregarding phobias. Where we celebrate you because of who you are, not despite it.
tl;dr: Karma's a bitch, and progress sounds like thrash metal, baby.
Follow Noisey on Twitter.