Famous musicians doing their own songs at karaoke has become, much to my amusement, a thing. Last week, the internet was delighted by a bizarre video of Arcade Fire's Win Butler doing the Neon Bible single "Intervention" at karaoke in Little Tokyo, Los Angeles, and now we have been gifted with Lana del Rey performing "Cherry" with some fans at a bar also in LA. So enthusiastic was she about her turn that she even hit the RT button when someone posted a video on Twitter:
Lots of good stuff going on here. There's Lana, famed queen of lax choreography, doing the moves to "Cherry" alongside two girls onstage who impressively also seem to have their dancing down (she later tweeted, "If you're at my karaoke bar and you know my Choreo I will probably sing with you," so there you have it). The girl's screech of "OHHH MY GAAAAAD" when Lana sings as she holds the mic for her. This: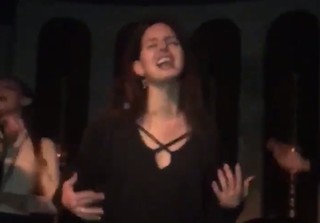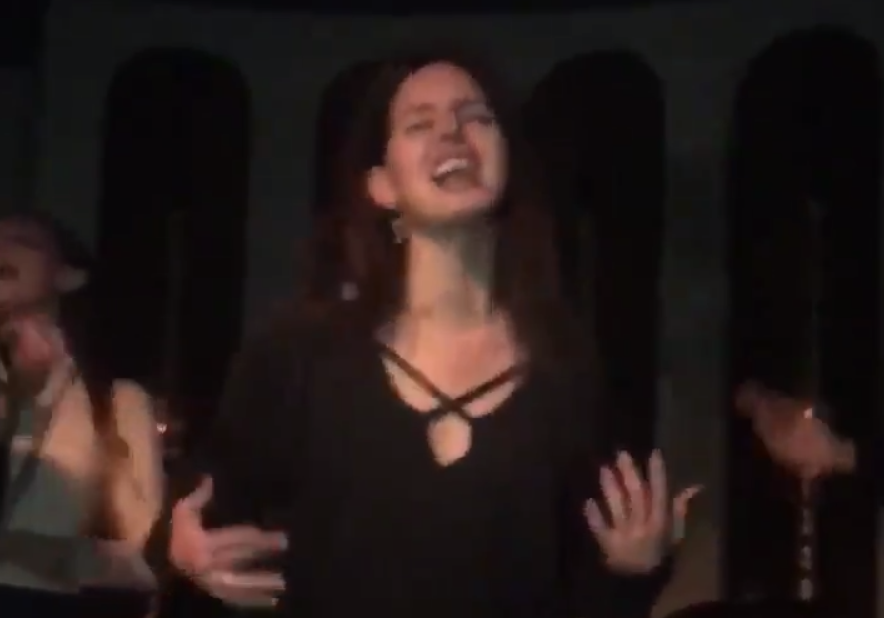 The true joy on Lana's face when she says "Bitch!" and the way she screams the last chorus like she's singing "Total Eclipse of the Heart" at last call. Lana's trainers. Lana with iPhone tucked into leggings. Best of all: Lana actually looking like she's having a lot of fun, unleashing her inner karaoke wine mom and letting it all hang out with the gals. I didn't know I could like Lana del Rey more than I already did, but here we are. A karaoke legend. Win Butler who?
Follow Noisey on Twitter.