In 1999, the residents of Ashurst Wood – a small Sussex village adjacent to the town of East Grinstead – wrote to Tony Blair to announce their intention to secede from the United Kingdom.
Calling themselves PRAWNS – "the People's Republic of Ashurst Wood, a Nation State" – the villagers declared "independence", printing passports for themselves and offering one to Mohamed Al-Fayed, who had recently been refused a British passport.
"It was all a lot of fun," says Kitty Hagenbach, a renowned family therapist who was part of the secession attempt, "but then one morning a Chechen film crew arrived at my front door while I was getting my sons ready for school, asking how we achieved independence."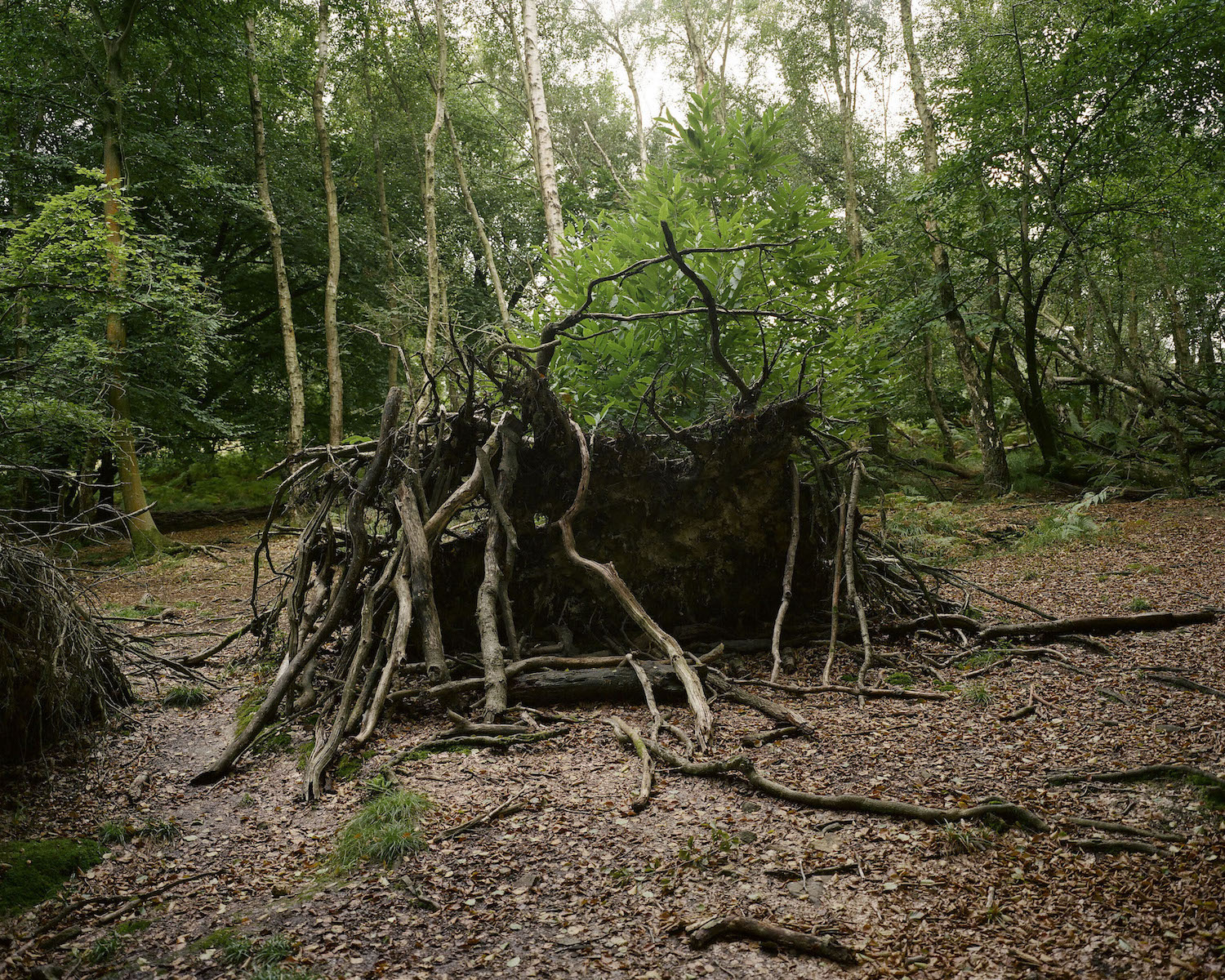 This is the kind of story you expect to hear when you come from East Grinstead, as I do. Every since the late-1960s, when Scientology founder L Ron Hubbard moved into a stately home in the area, joining a community of biodynamic farmers and a newly-constructed Mormon Temple, East Grinstead and all its satellite villages have enjoyed a secret reputation as a haven for alternative lifestyles. As a result, to live in my hometown is a daily adventure; I have always felt it to be the UK's answer to Twin Peaks, was the Lynchian town ever a real place.
Like Twin Peaks, it presents itself as having a surface of calm, but ancient powers (ley lines) are credited for strange going-ons in the woods (sex parties). The ley lines – ancient straight lines in the landscape which are believed to have spiritual significance – are also credited with attracting a wealth of specialist religions, including Scientology, Opus Dei, the Rusicrucian Order, dowsers, druids and many more individual spiritualist practitioners. It's not just religious sects that hang out here, though; the town is also linked to a small but impressive roster of A-list celebrities, who gamely roll out newsworthy exploits every now and then. It plays a part in the birth of rave, and has a significant presence in 20th century literature.
"East Grinstead is a bit of a mixed bag," says Jewels Rocka, a Geomancer and Earth Dowsing specialist (they're both types of divining) who, along with her husband Richard Creightmore, runs workshops in the Ashdown Forest. "It's got a little bit of oomph compared to other places."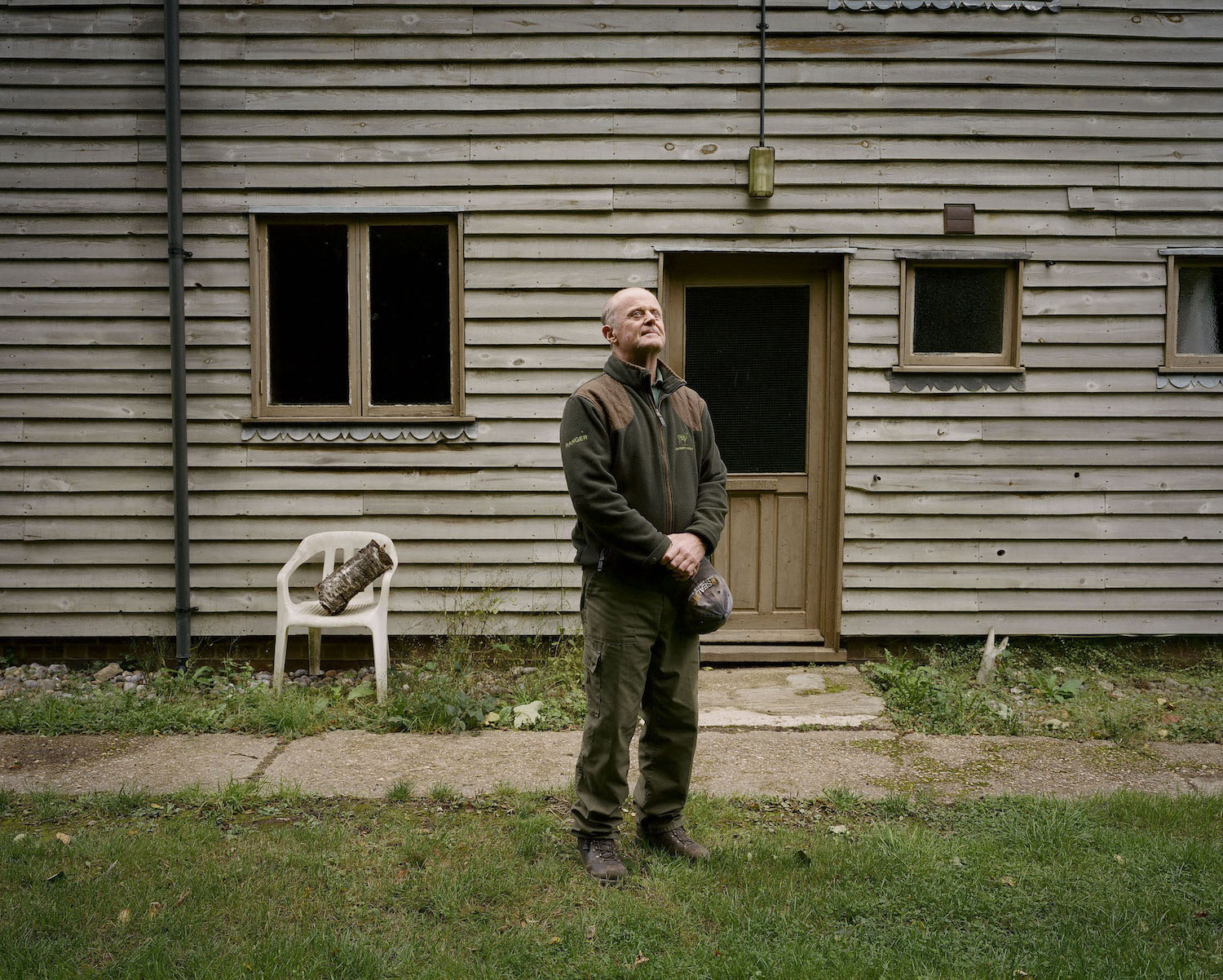 Sometimes that "oomph" can freak out the more normie locals. "Weirdest thing I've ever had to break up is a druid circle," Michael Yates, the forest ranger, tells me. "They weren't harming anyone, but people saw the white robes and the smoke and they got nervous."
Rocka, who is originally from Australia, agrees that the area is more "open-minded than most", but scoffs at the much-repeated idea that this is due to an overabundance of ley lines, enhanced by its position on the Meridian Line, which runs through Greenwich and divides the world between east and west.
I also find the ley lines theory questionable. If nothing else, it gives too much credit to the ancient inhabitants whose feet are supposed to have tracked them into the earth. In my mind, East Grinstead owes its reputation not to them, but to the unique confluence of its current, living inhabitants, who manage to co-exist in surprisingly peaceful equilibrium, despite their clashing viewpoints on life's big questions.
Roy Adderley, a Humanist who was the town's librarian for 23 years, recalls the evolution of the Scientologists as they became embedded in local life. "I moved here in 1970," he says, "So I missed all the fun, when they made a large impact and were trying to get people to join them. That died down. These days they are very respectable and keep a low profile." It was while working at the library that he met the son of two prominent East Grinstead Scientologists, a young Neil Gaiman, and cured him of an early childhood fear of librarians, becoming known as the "kind librarian".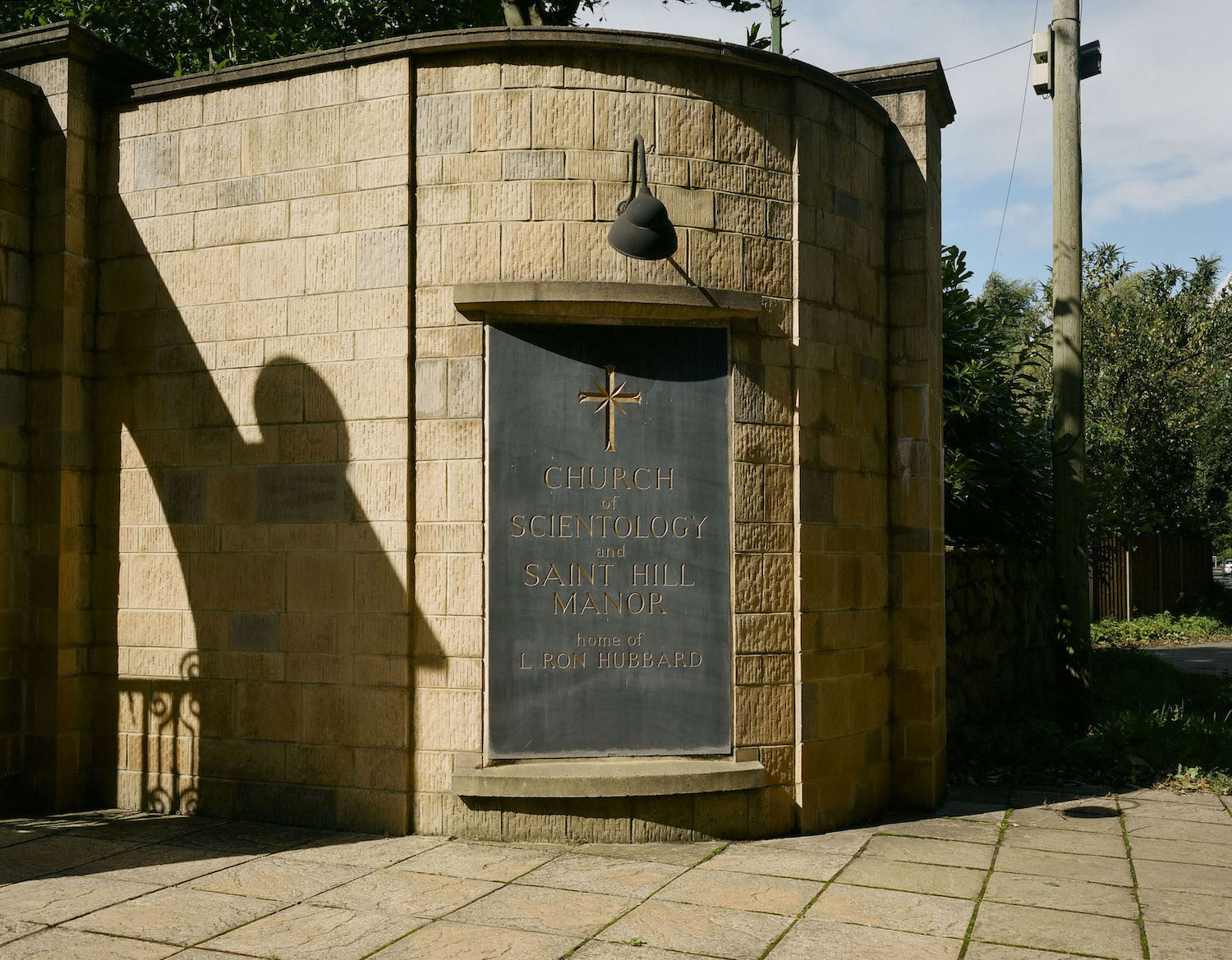 Quiet though the Scientologists may be, their annual conference at the Manor can't help but attract attention, as Hollywood converges with the RH19 postcode. In 2013, John Travolta made the national news when he tried, but failed, to book a table at the East Grinstead KFC. Tom Cruise hit the headlines two years later when he bought a £4 million estate in the area, sparking speculation that he would move to England.
If Tom Cruise had moved into his estate, now sold, he would have counted among his neighbours the pop star Peter Andre. Just after his arrival in the early 2000s, Andre became the subject of an amazing rumour – that he had been banned from the East Grinstead branch of Costa Coffee for stealing their trade secrets. His own cafe, New York Coffee Club, opened in 2012, but has since closed down. A current barista at Costa Coffee could not corroborate the story, but said that he "misses Peter Andre's sandwiches". He stressed that though he had been a regular at Andre's establishment, he was not working at Costa Coffee at the time.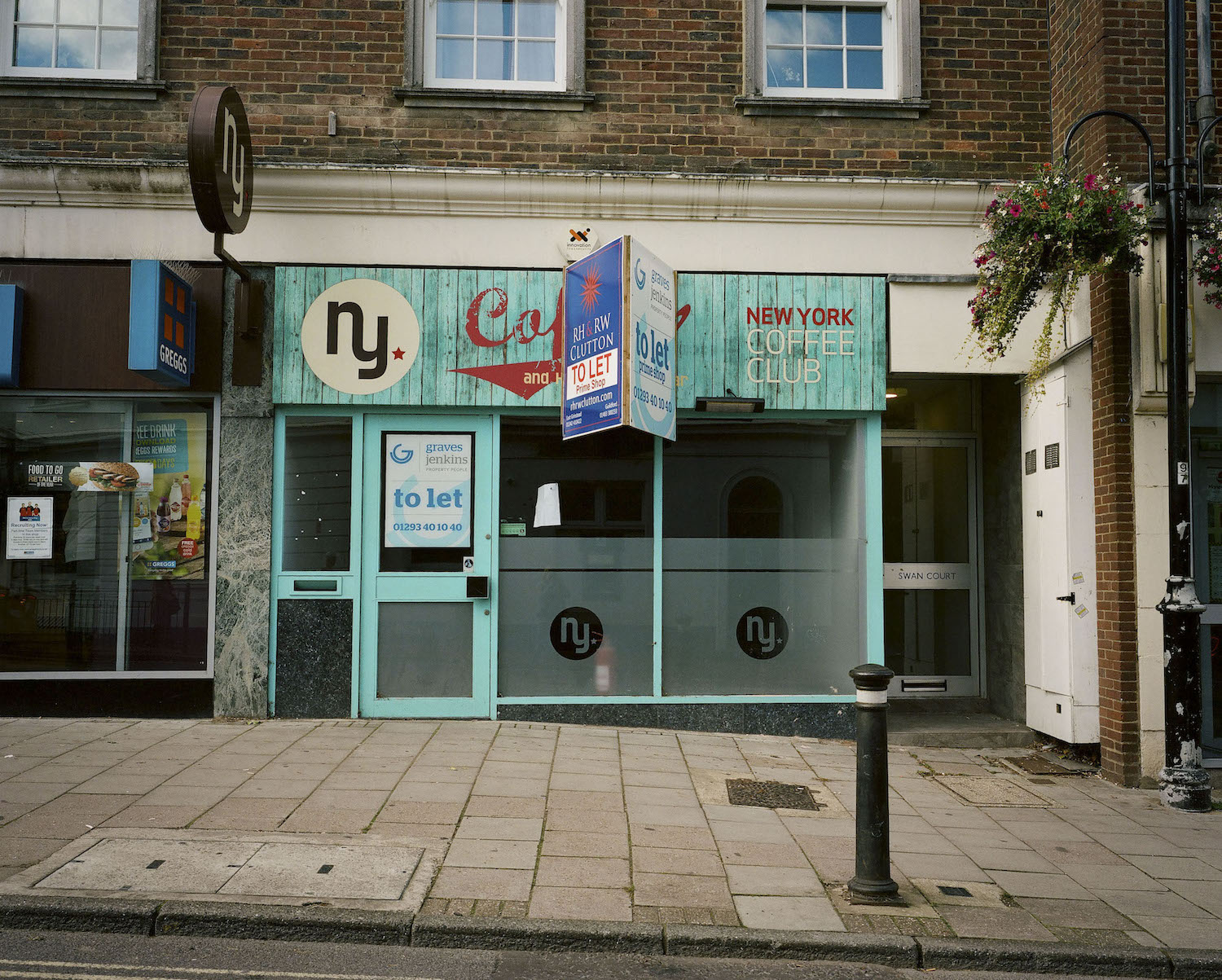 The abundance of estates available to be purchased by the wealthy or famous offers a plausible explanation for East Grinstead's storied history, as does its proximity to London. Most people say that its destiny was set when its stores of iron and clay were discovered, making it a crucial stagecoach stop on the way to and from the capital. In a contemporary parallel, it was the completion of the M25 London Orbital Motorway that made East Grinstead an important location for the "orbital parties" in the early days of British rave culture.
In September of 1989, the journalist Jack Barron wrote about East Grinstead in the NME, "No wallowing in mud here, no bad acid, no teds and no people who would be grateful to be dead. Just some of the highest sounds of the year, most eye-stretching clothes, bluest smiles."
Barron is describing the green and pleasant land that forms a backdrop to so many of East Grinstead's notable moments. Its woodlands and undramatic, pastoral Sussex flora make it a beautiful place to spend your time, whether you are a religious leader, retired librarian or Edward VII, who is purported to have spent lost weekends in the Dormans Park Hotel.
In the village of Forest Row, the philosopher and founder of biodynamic farming, Rudolf Steiner, designed buildings without the use of right angles, to blend them into the nature around them. He also established a school, Michael Hall, and Emerson College, drawing, from all over the world adherents to Anthroposophy, his system for living which is not unlike a 19th-century version of GOOP.
In 1968, Emerson College founded Tablehurst Farm, one of the first biodynamic farms in the UK, where farming practices are designed in accordance with the movements of the cosmos. It now forms a meeting point for the village's community of environmental activists.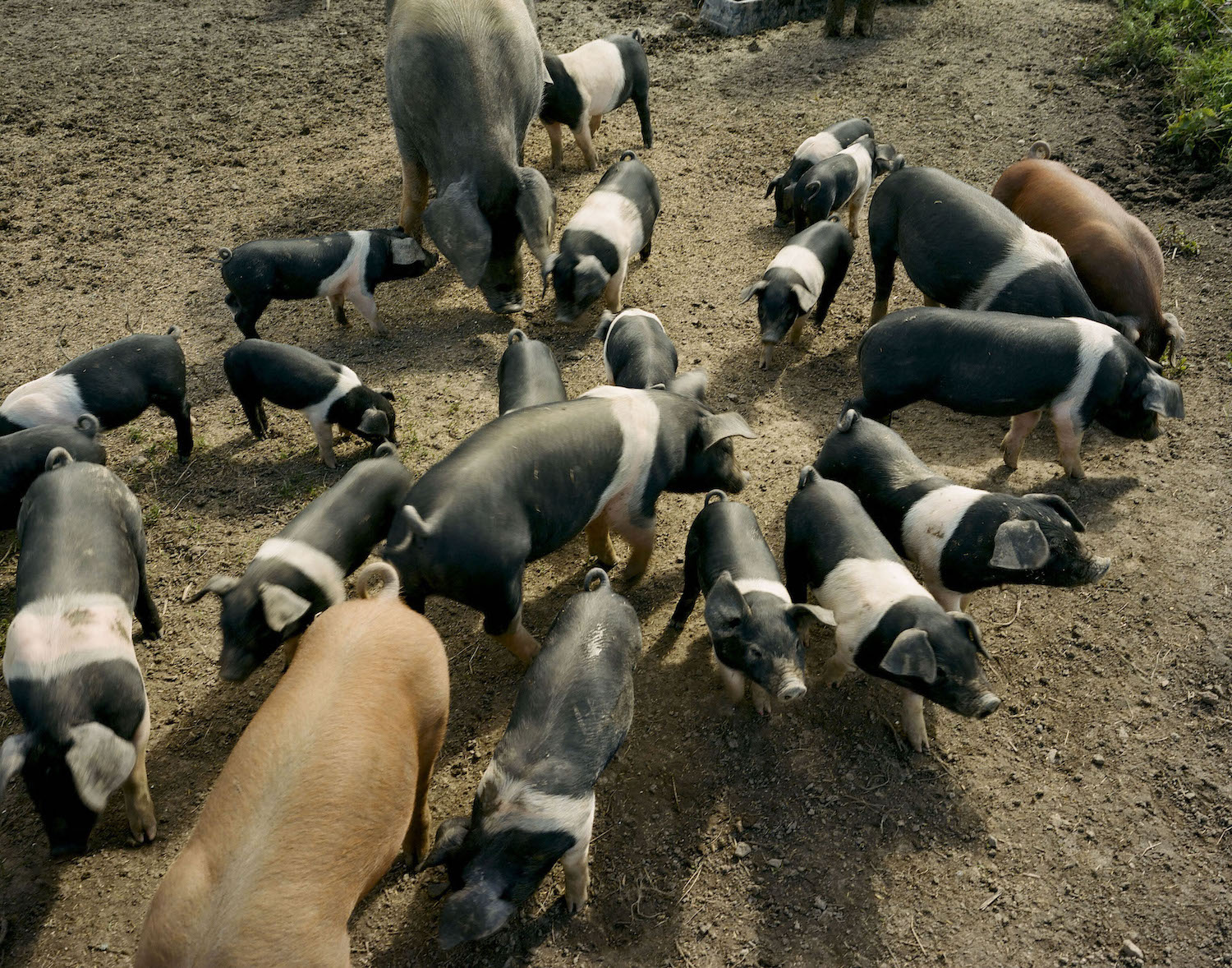 "So many people have come to this area because they want to live in a different way," says Hagenbach, who also co-founded a new type of parenting seminar called Babies Know. In 2011, along with other residents of Ashurst Wood and Forest Row, she took part in an anti-GM protest which took the form of spelling out "NO GM" using their naked bodies.
"As a community we can choose to live in a harmonious way with nature," she says. "What we have here is very willing populace who are willing to mobilise at any moment."
My own affection for the town stems from the unpredictability of my life there. Walking in the woods on the day Diana died, my dad and I found a Wiccan ritual circle. At our annual Christmas Eve drinks in the pub, my brother went to the toilet and swears he met L Ron Hubbard's grandson. During my time as a student at Michael Hall, a teacher whispered to me that there was an angel on my shoulder. The only time I went to Utah, I met a Mormon student who ended up living near my house during her mission.
As a writer, it thrills me to know that AA Milne based the Hundred Acre Wood on the Ashdown Forest, or that the real Christopher Robin spent his childhood there. As a fan of Frasier, it gives me great pleasure to inform people that I was raised in the same town as Jane Leeves, who plays Daphne Moon, though my recent request to the tourism board for a statue in her honour was denied.
As of this year, East Grinstead is also home to Adele, a fact that the tourism officer, Dawn Spalding, is only cautiously pleased about.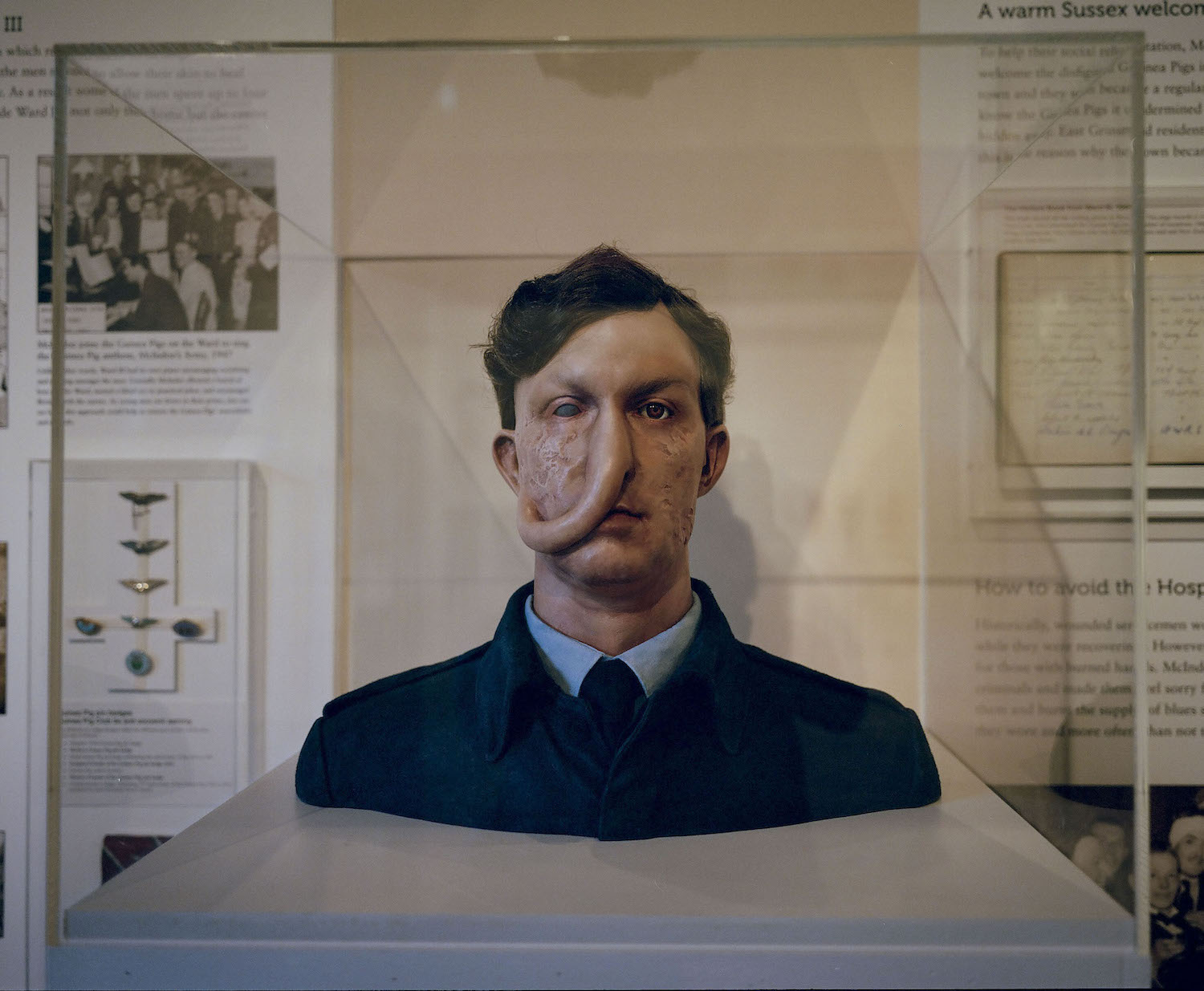 "People move here because they know they'll be left alone," she says, giving one of the soundest theories for its mad array of inhabitants. Citing the Guinea Pig Club, a group of severely disfigured WWII veterans who were brought to the area in the 1940s for pioneering plastic surgery, she says, "The town helped them heal by treating them exactly as you would treat anyone else on the street. It became known that East Grinstead is 'the town that doesn't stare'."
Whether you call it the town that doesn't stare, a religious haven, or, as David Icke would put it, "the centre of Satanism in the UK", I am sure that my hometown is the most mystical place on these British Isles. Fight me, Glastonbury, I've got several gods on my side.