Nearly a year after Montreal's city council voted to ban pit bulls, the decision is no less controversial and is causing a new wave of havoc and stress, according to dog owners VICE spoke to.
Hundreds of Montreal pit bull owners have now received letters giving them four weeks to either find a new home for their dogs or leave Montreal. Most of the owners had applied for permits that would allow them to keep their dogs, but were denied because of incomplete documentation, according to the letters.
"Who can reasonably pack up and move out of the city in 28 days?" asks Sophia Banks, whose partner has had their pit bull Cupcake for 10 years. "It's not even like they gave us until October first. They gave us until the middle of September. Who can do that? Who can afford that? We both own businesses in Montreal."
The city's pit bull ban was announced last year after a woman was mauled and killed by a pit bull in Pointe-aux-Trembles, Quebec—though the breed of the dog has since been called into question.
There are many reasons to be skeptical of pit bull bans. Bans haven't been found to be particularly effective elsewhere, as the incidence of dog bites and attacks tends to stay the same or even rise after breed-specific bans are put in place. The Montreal SPCA even took the city to court, arguing that the ban was discriminatory and based on false assumptions.
So far, everyone VICE got in touch with about the now-infamous letter claims to have complied with every requirement of the application process. With close to a quarter of the applicants having received these notices, it seems either an error was made on the city's side, or the application forms weren't clear.
In one case, a woman who owns two pit bulls heard about others receiving the letter and contacted the city to make sure her registration was in order, only to find that they had no idea who she was. "I spent the initial $150 for each dog, to register them and get their first permit, then I got all the documents needed," Maya Rice told VICE. "The only reply I can get from anyone is to be patient."
Montreal's Ombudsman has vowed to look into complaints quickly to sort this out. Still, with only a four week window, dog owners are worried and scrambling to figure out their next steps.
"We've been having anxiety the last few days," says Banks, who can't even co-own her partner's dog due to the ban. "I'm in panic mode until everything's been resolved. She's been my dog coming up on a year. But because of the pit bull stuff and the ownership ban, I could never do the registration."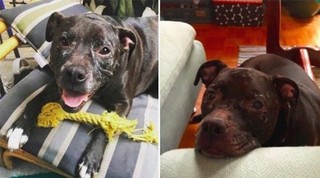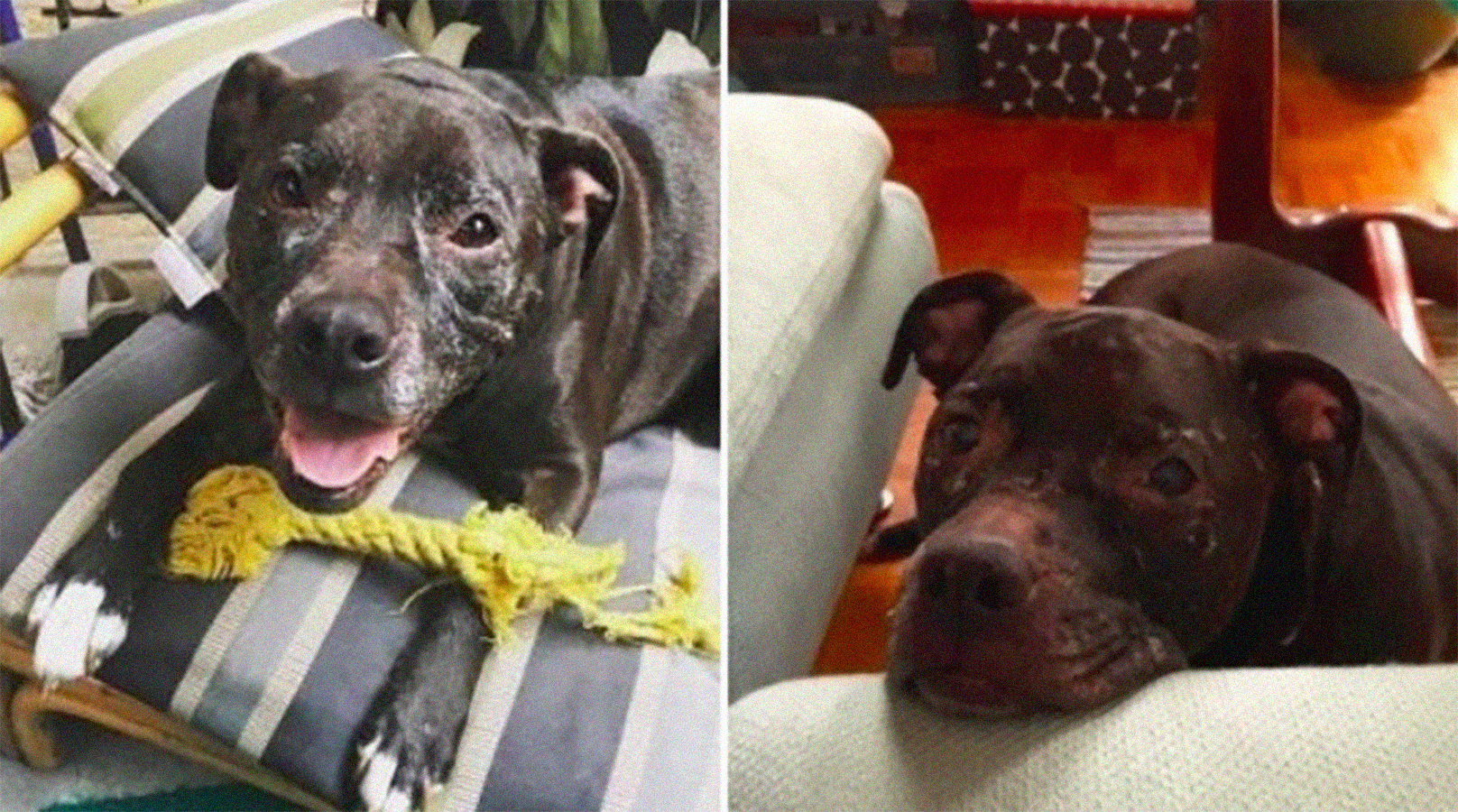 Blaming specific dogs for attacks and instituting bans has all kinds of effects on dog owners and the dogs themselves. "There's so many ludicrous things about these dog bans," says Banks. "When you're walking down the street with a pit bull, parents are pulling their kids away from them. Some people look terrified of the dogs. And the dogs pick up on this. That gives the dogs anxiety." Banks now walks Cupcake at odd hours like 6 AM and 11 PM to avoid people and spare herself the stigma now attached to her pet.
Renaud Begin also received the letter, letting him know he'd have to give up his pit bull Stella within a month. "I bought her one week before the woman in Pointe-aux-Trembles was attacked," he told VICE. When talk of the ban started, he saw an immediate change in people's attitudes. But he followed the rules, filled out the forms. "I never really questioned or challenged it," he said.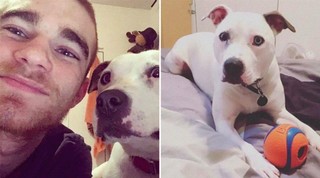 The letter came as a shock, and when he finally got a hold of someone at the city, he was told he'd have to send all of his documents in again.
If that doesn't work, Begin doesn't know what to do. He says he doesn't know anyone who would take in his dog, and he'd have to find someone living somewhere without a similar ban. I asked if he could move. "Not a chance," he says. "It's impossible. I'm a student. I can't even pay for a mover. I already payed all the fees, more than $1,000, so that my dog would be up to code."
Those fees include having your dog microchipped and sterilized. You also need proof of up-to-date vaccinations and proof that you don't have a criminal record (how the city justifies taking the dogs of people with criminal records is a whole other question).
Banks is similarly at a loss for how to move forward if the Ombudsman doesn't manage to overturn these rejected applications. Fighting the ruling also feels helpless in such a tight window. "What if this doesn't work and then we have one week to figure this out?" she asks. "It's ludicrous to expect people to respond this quickly."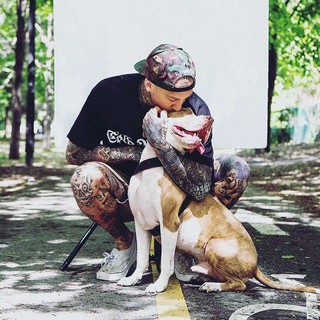 Thomas Pavia has a different attitude, and he doesn't plan to comply. "I followed the rules since the beginning, and you send me this letter? And what do I have to do? I have to call them to see if they made mistakes? No, fuck them," he says. "That's too much."
Pavia has had his pit bull Ezek for almost 10 years now, and while he understands that some people are afraid of dogs, the ban goes way too far for him. "The people who got that letter, those people already paid the $150," he says. "They're responsible owners. They do everything for their dog, and the city keeps doing shitty things."
So what happens if the city comes for Ezek? "If they come, what are they going to do? You can't take my dog," he says. "I have a phone number for a lawyer. I have a phone number for a politician from my area. CBC came here. I'm going to contact them."
"I was against it from the beginning, but I tried to do the good thing since the beginning," he says. "I really want to do things properly. If they show up, I'll show them all the papers. If I have to go to court, I'll go to court. I have to move or you're going to take my dog? A 10-year-old dog who has arthritis?"
At last count, over 500 people had received letters like this. It's hard to imagine any government bureaucracy moving fast enough to fix this before dog owners run out of time. Still, public pressure is mounting. Montreal may have finally pushed too hard and won't likely pull this off without a fight.
Renaud Begin was interviewed in French, and his statements, quoted above, have been translated into English.
Follow Frederick Blichert on Twitter.