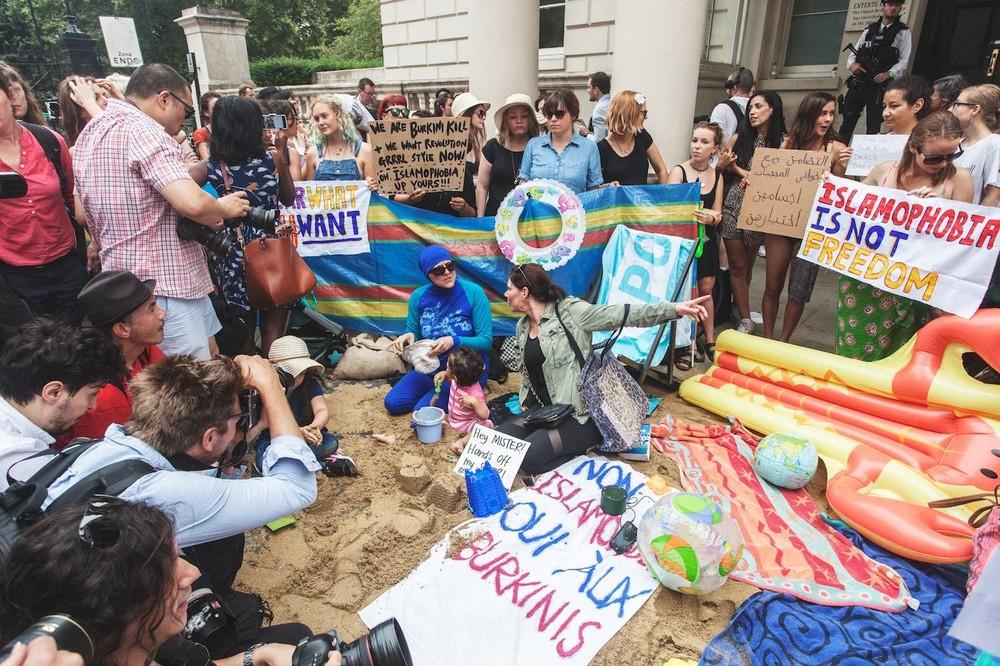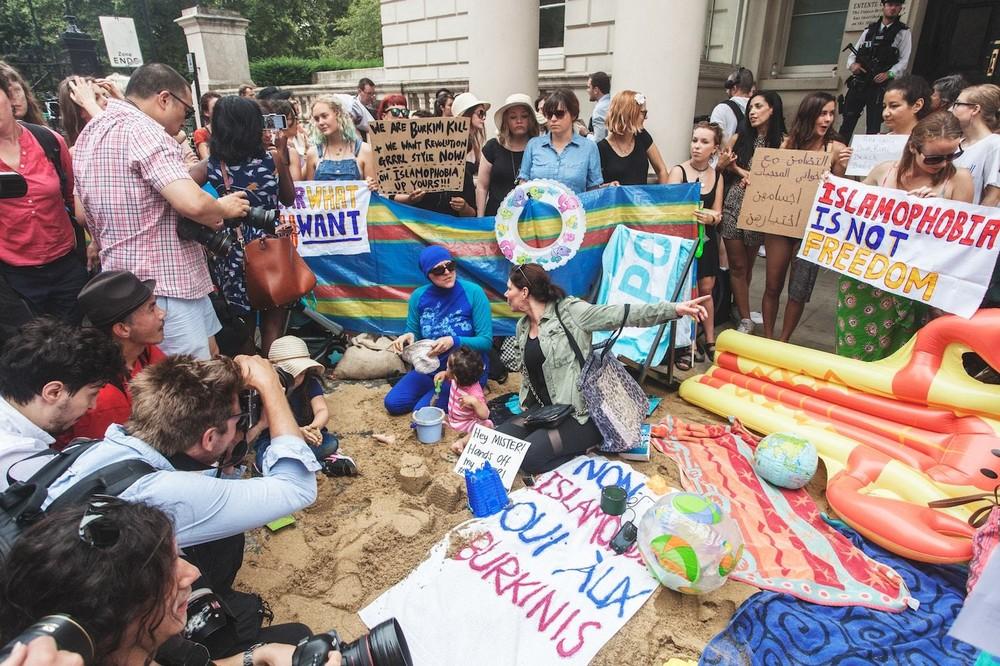 Images of armed police forcing a woman on a beach in Nice to remove her clothing really rammed home the dark absurdity of the burkini ban which is now in place in 26 French towns.
The initial ban in Cannes was justified by the head of Municipal services, saying the burka is "ostentatious clothing which refers to an allegiance to terrorist movements", while the mayor weirdly said it's a "unhygienic" to swim fully clothed. Former President Nicolas Sarkozy waded into the debate, calling wearing bukinis a "provocation" that supports radical Islam.
According to a survey in Le Figaro: "Une majorité de Francais opposée au port du burkini sur les plages" (A majority of French people oppose the wearing of the burkini on beaches) – 64 percent favour the bans, while 30 percent give the ruling a shrug of indifference.
Outside the French embassy in London on Thursday, a women-only protest was making a bit more sense than the literal fashion police on the Riviera. Promoting the hashtag #wearwhatyouwant, they set up a little beach. There was sand, deck chairs, inflatables and people in all sorts of beach wear – which means everything form bikinis to full cover clothing. We sent a VICE photographer down to check it out.