I'm sitting in a Wetherspoons on the Isle of Wight with 50-year old Sarah, and we're both drinking our fourth glass of wine of the afternoon. From the minute the pub opens it starts filling up with old-boy day-drinkers, so by 4PM there are plenty here to listen in on our conversation: a historical rundown of all the times we've displayed mentally ill behaviour within these four walls.
The reason I'm on the Island is because new data was released last week revealing that the majority of places in the UK prescribing the most antidepressants per person are seaside towns, with many on the Isle of Wight coming in high on the list. Ryde – my hometown – has 1.4 prescriptions per person, while neighbouring town Newport has 1.6 to 1.8 per head.
My poor mental health wasn't specifically linked to growing up on the Isle of Wight. However, this recent news didn't surprise me: last year a health watchdog found that mental health services here are among the worst in the country, and it doesn't look like they'll be getting better any time soon; it was revealed this week that the Isle of Wight will soon be hit by another huge round of cuts to mental health funding.
"I've never been able to hold down a job, have had terrible depression, anxiety and other mental health problems, and I've tried my whole life to get a proper mental health diagnosis, but just got sick of being on waiting lists, speaking to GPs, having the six to eight weeks of counselling and getting nowhere," says Sarah of the situation here. She tells me she's now on antidepressants instead; a case study so common you could literally find it in a textbook.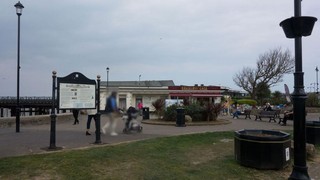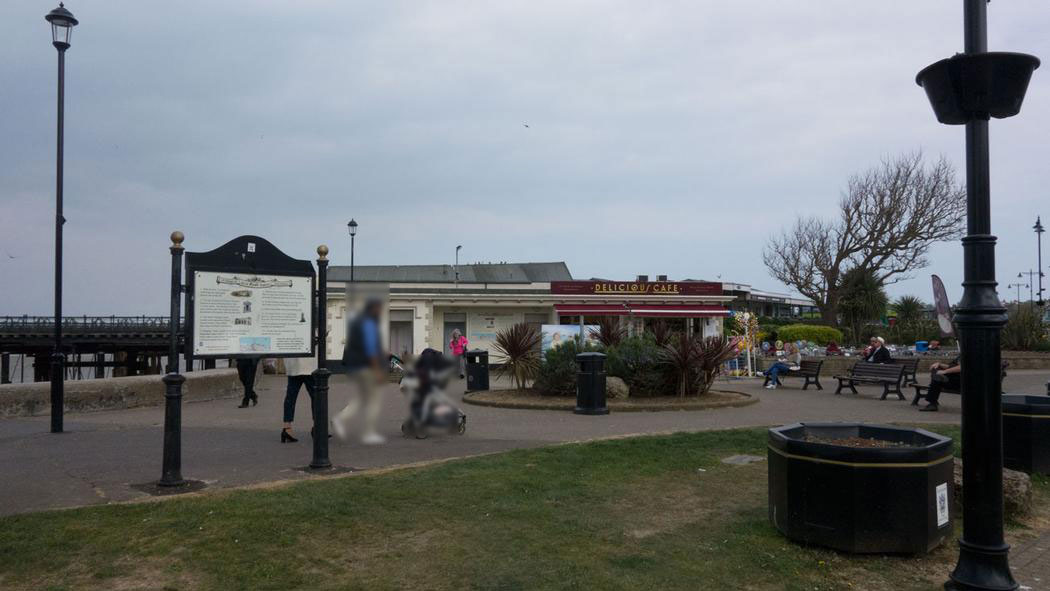 According to the Exasol report, the number of antidepressants being prescribed in England has risen sevenfold over the last 25 years. That statistic alone is staggering, but there's more to it than that: digging into the data it becomes clear that poorer areas have been disproportionately affected. In the North East, for instance, twice as many antidepressants are prescribed per person than in the wealthier South East.
When I tell Sarah this she raises her eyebrows.
"Of course – you just have to look around you," she says of Ryde, which is ranked third on The Office for National Statistics' index of deprived mid-sized seaside towns. "There are plenty of reasons why we're on [antidepressants]; it's on the faces of the people in here. We've got a lot of seasonal work – people only having work for the summer and then having to literally sign on benefits for four months before they can start working again when the season starts. So they've never got that security."
I see this every year – mates do one bar job at a hotel for a summer, get let go, manage to do something similar for a bit, then do odd jobs until the warmer months come around again. Whenever I go back to see my parents, shop and cafe fronts have been gutted, redecorated and changed. Hope is often swiftly dismantled by reality.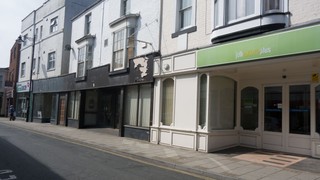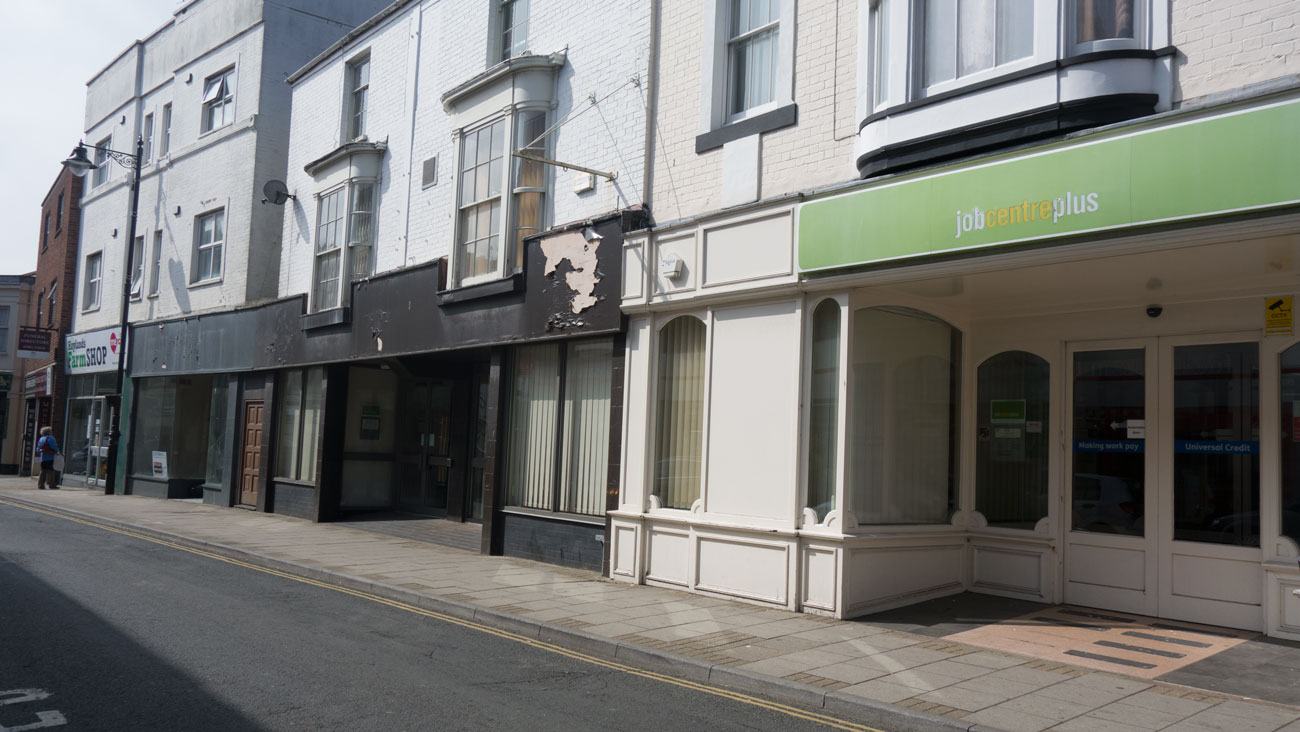 Ryde is like many seaside towns in that respect, but for one major disadvantage: it's separated from England by an incredibly expensive stretch of water to cross. "In Bournemouth or Blackpool at least you've got access," says Sarah. "If you wanted to get away from the scenario where there's no work and low wages, you have to be able to afford the transport."
Speaking to Sarah, the link between wealth and antidepressant use on the Island seems clear enough, but if you need any further proof you only need to look to Cowes, by far the wealthiest part of the island and home to yachties, horse-riders, second homers and plenty of raging Tories. Here, there are just 0.8 antidepressant prescriptions per head, among the lowest in the country.
The day after drinking wine all afternoon with Sarah, I walk back into the centre of Ryde to meet Sammi, 25, who has been on a very high dose of antidepressants for the past few years. She tells me over coffee that while she's managed to get counselling on the NHS, over half the people she knows – both young and old – are on antidepressants. She works at a cheap hairdressers in the area, and the nature of her work means she's regularly offloaded onto.

"I talk to people every day, and some people find going to the hairdresser like therapy," she tells me. "A lot of my clients can't work, so they're on benefits, and that can get them depressed. They come to me because they can't afford other places, and sometimes pampering yourself a bit does help you mentally."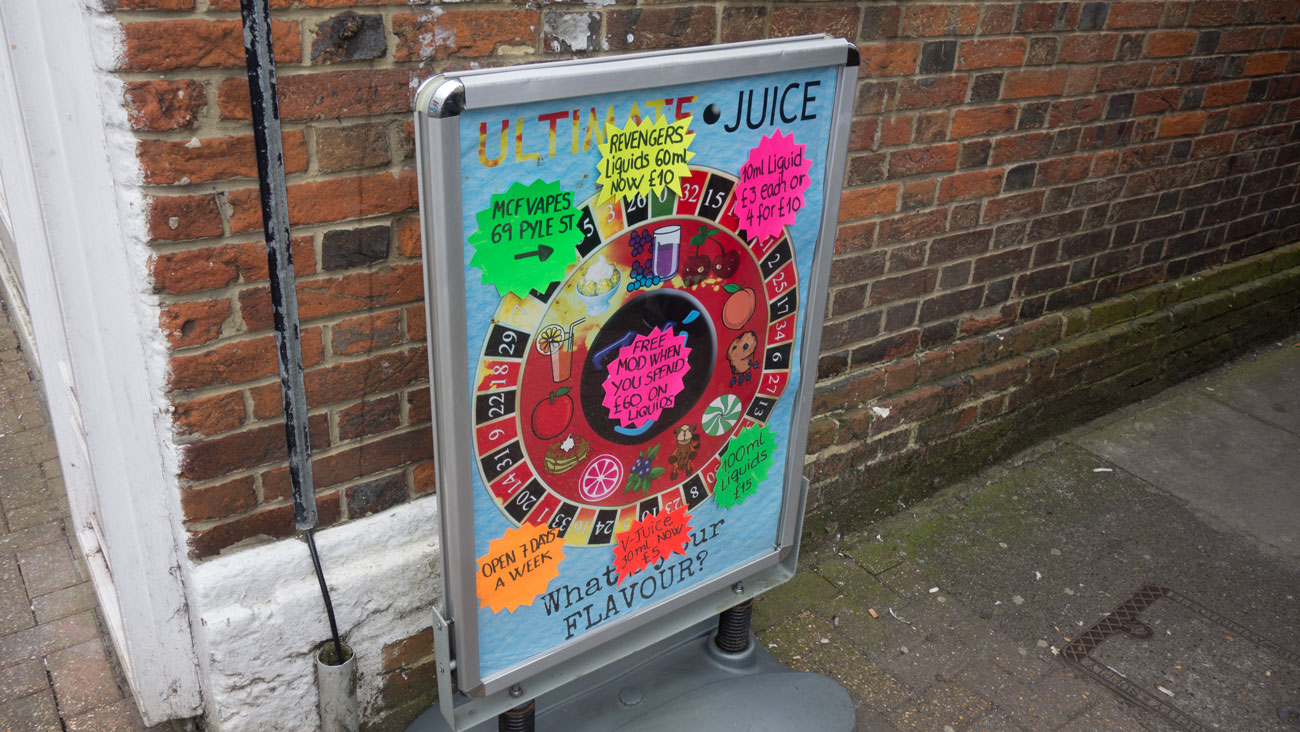 The lack of work is clearly a factor in the high rate of antidepressant prescriptions here, and unfortunately it's something many Islanders are set up to experience from childhood.
In 2016, Ofsted chairman David Hoare called the Isle of Wight a "ghetto", saying there had been some "inbreeding" and noting that "seven state schools were all less than good. There is a mass of crime, drug problems, huge unemployment." He had to apologise, obviously, after Islanders got pissed off and conservative MP Andrew Turner curtly pointed out that "the role of Ofsted is to help improve teaching, not insult people".
"Most Islanders thought he shouldn't have said it in the way he did," says Sarah, who has two grown-up children. "But we knew what he was saying."
In 2013, just 49 percent of 16-year-olds on the Island got at least five C grades in their GCSEs. The year prior, the Island was the second to bottom county in the whole country for GCSE results. Only 23 percent of pupils entitled to free school meals – those living on the poverty line – got five decent grades, compared to a national average of 36 percent. At one point, schools got so bad that Hampshire County Council had to take them over.
A lack of education, of course, doesn't put you in the best position to find work – a situation exacerbated by the Island's lack of jobs. It can also lead directly to mental health risk factors, such as low income, poor diet or an unstable housing or employment situation.
In terms of further education on the Island, there's no university, but there is the Isle of Wight College. Jane,* a teacher there, says that "lots" of the kids she works with have depression. "The trouble is, on top of that, you have people doing courses here and not being able to get jobs in the things they've even done at college," she explains. "Some of them come back to do something else numerous times. The prospects are rubbish."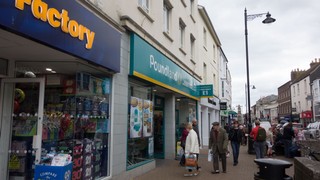 Twenty-four-year-old Nathan left the Island recently after having a nervous breakdown and being put on sertraline. The catalyst was leaving a "toxic" relationship, but that wasn't the cause.
"The main thing that fucked me was that I was on the Isle of Wight, stuck, no opportunities and totally shit out of luck with mates, because it was winter and nobody wants to do anything on the Island in winter," he says. "I'd just wait until Friday so I could see people and drink. And do it again the next week, and so on."

Many of Nathan's friends are on antidepressants. "I feel like, for some of them, it's a way out without having to leave," he says. "They're only getting older, but most feel trapped by the island. They're smart enough to know there's more across the water, but they're scared to go. They have a community of friends or a job. Some of their friends might have left for uni or a job, and they're just kind of left there. It's a small town mentality trap – some people love it, some hate it, some ignore it and the rest don't deal with it."
The Isle of Wight is one telling case study, but the Exasol data overall is the perfect summation of how economic hardship and austerity can lead to poor mental health. It enforces everything mental health activists and professionals have been saying for years, with increasing intensity and frustration.
"This data is so powerful," says Sean Jackson from Exasol. "If I worked for the NHS I would jump all over this and ask why is it that it is costing us a fortune in certain parts of the Isle of Wight because we are having to prescribe anti-depressants? Why don't we work with the government to change their lifestyles and give them opportunities so that they are not getting depressed and not running to the GP?"
The situation on this beautiful and neglected lump of kiss-shaped land isn't the bleakest of the seaside towns. Blackpool, Sunderland and East Lindsey had the most antidepressants prescribed per person – far more still than the Isle of Wight. But when you leave Ryde, walk up the pier towards the ferry and see the glare of Portsmouth in the distance, you can't help but feel that extra disconnect. This island, sadly, is symbolic of the Tory attitude to mental health: out of sight, out of mind.
*Name changed to protect identity.
More on VICE:
How Mental Health Became the New Feminism
The VICE Guide to Mental Health
Trying to Be Creative When You're On Antidepressants Isn't Easy