Gemma Collins is electric television. This is a fact. I would watch a tightly-edited 45-minute post-teatime show of Gemma Collins doing basically anything, and TV producers know this, and that is how she keeps getting work. Gemma Collins, doing a crossword. Gemma Collins, emotional, trying to jet-wash a particularly dirty garage door ("Arg? Babes, it's Gemma. Yeah. Not being funny but this door is filthy." [Gemma Collins is crying, now] "I just can't do it"). Gemma Collins, doing things. This is the future of television.
But Gemma Collins dating? Actual humans? In eccentric situations such as "almost, but not actually, going to Paris" and "eating curry" and "wearing diamante eyewear in a middle-of-the-day masquerade ball somewhere indistinct in west London"? Yes, I want to see that. And I want to see Muggy Mike off of Love Island unemotionally trying to shag anything he sees in the mean time. And this is why Celebs Go Dating exists. It exists for me.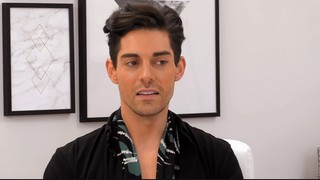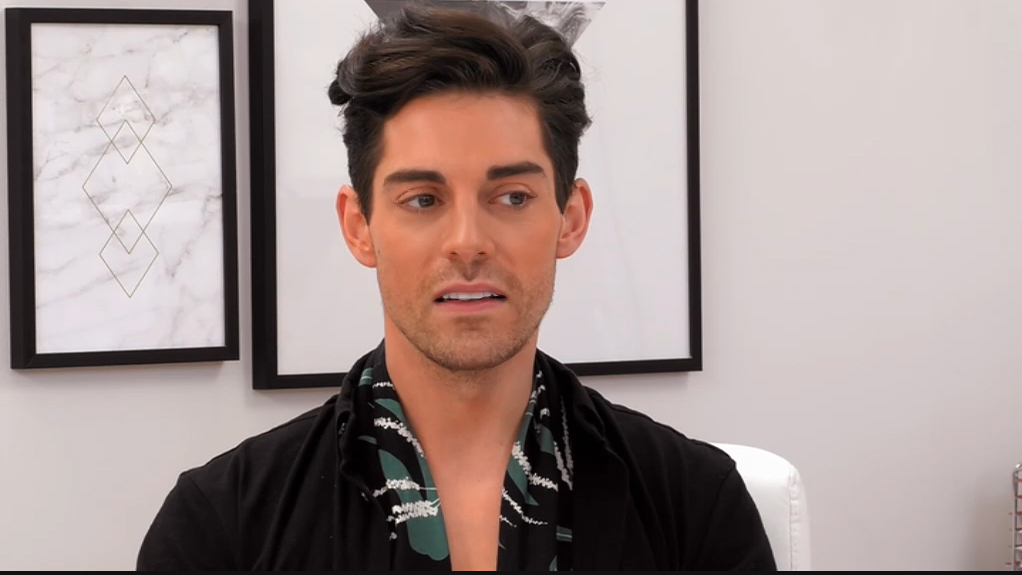 §
Celebs Go Dating is a TV show where celebrities (*1) go dating. They date normal people – hereby, "normies" – on these dates, and there, I suppose, is the thrill of it all. The dates are overseen by Lady Nadia Essex, a woman who seems to tear at every word she says like a dog trying to tug a newspaper you have firmly gripped in your hand; Eden Blackman, a somehow 50-year-old bloke with sleeve tattoos and the defeated air of a substitute geography teacher, but in the curiously ageless body of some sort of Fashion Week FROW mainstay; and Tom Read Wilson, who I don't fully understand as a human (like: how did he happen? What impossible stars repeatedly aligned to make the person we now know as Tom Read Wilson?) but I do very much want him to be my frail gay grandmother. They are an ironclad team with a clear hierarchy whose jobs are to cheerfully welcome (Tom), shout the bollocks off of (Eden) and occasionally make "u horny?" eyebrows at (Nadia) our various celebrities (*2). This is the format love now takes. This is our dream team, our dynamos.
Celebs Go Dating opens with our celebs (*3) explaining who they are and why they are so unlucky in love and what they are looking for in a partner, which is the same fucking thing as everyone (someone to make them laugh; someone who is very honest; "someone to have fun with"). For some of our celebrities, we do not need this B-roll because we know exactly their potted shagging and un-shagging history from various other celebrity-based reality TV shows (see below). For some of the other celebrities, we very much do need this intro tape because it is not immediately clear who they are (Tallia Storm). And at this point I suppose we must dip briefly into the Celebrity Reality TV Inter-Shagging Ecosystem, to get an idea of where CGD does actually sit, and how it can make and unmake the celebrities trapped within the web of it—
THE TRADEMARKED™ CELEBRITY REALITY INTER-SHAGGING ECOSYSTEM
Consider: Gemma Collins was pulled up from the clay of normal life into the golem of being a celebrity by the ancient magic of The Only Way Is Essex. Mike Thalassitis was a dead-eyed Essex-based mega-shagger until he went on Love Island, where he went on to be a dead-eyed Essex-based mega-shagger who also moves around the country, now, making nightclub appearances and then shagging. Sam Thompson's sister was posh and famous in Made in Chelsea before he became posh and famous in Made in Chelsea. Ollie Locke has always been posh and famous in Made in Chelsea. But what unites them all is this: they were all normal people who were fed into the cogs of a reality show machine and came out, ta da, remade as something better: they were pulled apart as civilians and put back together as someone with 100K Instagram followers and a teeth-whitening sponsorship deal. They were forged in reality TV show fires, and that made them impossible to melt with embarrassment, and that's what makes them such perfect ammunition for a televisual gatling gun such as Celebs Go Dating.
So now Celebs Go Dating falls into the same bracket of "shows reality TV celebrities go on to become more permanent, but not necessarily bigger, reality TV celebrities". Civilians-made-celebrities on reality shows with fixed boredom threshold timelines branch out into other TV to cement their celebrityness, and that is what this is. We have always had Strictly Come Dancing, for real celebrities, and I'm A Celebrity… for former footballers and the fifth most popular person in an otherwise popular band. But now we have a thriving ecosystem of celebrity that is constantly making work for itself: Gemma Collins did TOWIE, then she did Splash!, then she did I'm A Celebrity… then she did Celebrity Big Brother, then she did Sugar Free Farm, and now she's doing this. Mike Thala has already flipped a Love Island disaster into a Celebs Go Dating disaster. Look at previous participants on the show: Joey Essex, Charlotte Crosby, Stephanie Pratt, Ferne McCann, Stephen Bear, Joey Essex again, Arg, that Toff one, Bobby Norris. Reality TV is a self-fulfilling prophecy, a snake eating its own tail, and Celebs Go Dating is exactly the point where the mouth meets the tip.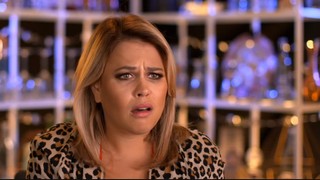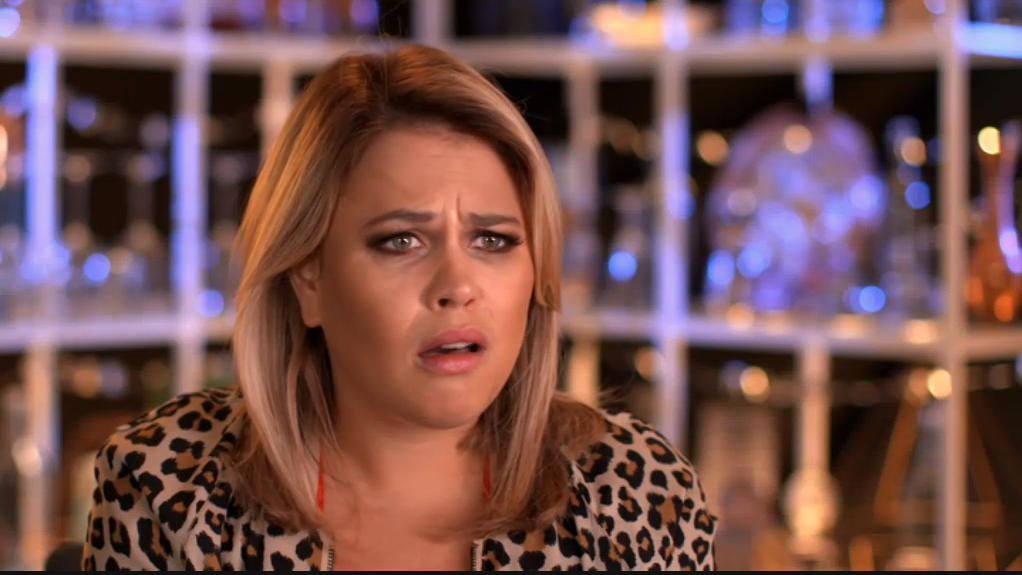 §
Anyway, I'll catch you up on how this series is going: Gemma Collins is pinballing between a number of firmly-built slightly older gentlemen who have absolutely no chat at all; Jade Jones, Taekwondo Olympian, does not have a single clue how to flirt with other humans but at least hasn't put anyone in a headlock; London Hughes found her soulmate by yelling at him over mini-golf; Tallia Storm is… well, I mean. She's there.
Then, boy-wise, you've got Ollie Locke, who approaches each date like he's a highly strung health inspector who cannot believe what he is seeing; Mike Thalassitis, whose dating technique seems to be looming silently near women like a tree before saying "What's happening" and then cutting to a talking head where, in front of a pink-purple bar, he essentially says "Yeah, I'd shag it"; Sam Thompson, a sort of posh excited puppy who keeps saying he capital-L Loves people because whatever prep school he went to taught him politeness wrong; Jonathan Lipnicki, who keeps getting mad when people call him "Stuart Little" then is just very wholesomely falling in love with a Geordie; then Seb Morris, Tallia Storm's ex, is also, you know. There.
This is the thing with CGD: packed tightly into a punishing 21-episode schedule with a two-part finale at the end, celebrity storylines alternating with each episode, nothing fundamentally happens – it's just mixers and people in white rooms being shown faces on a projector while Lady Nadia goes "do you fancy them?", and then a series of Fun Dates – but it happens so relentlessly that you can't help but look away. Yesterday, I watched rapt as Gemma Collins had a takeaway cup of tea in a canteen with a lad who was wearing racing overalls. Nothing happened. But I could not look away.
So these celebrities and Tallia Storm are all there to fulfil the set roles in the Celebs Go Dating jigsaw as defined by previous series, and which will be in turn fulfilled again by future series: posh person who does not know how to interact with anyone who went to a comprehensive school (Sam, previously Toff); slightly baffled American (Jonathan, previously Stephanie Pratt); the exactly one non-hetero participant (Ollie, previous Bobby Norris); hardened shagger who says he is looking for love but is actually only saying that so he can get more shagging done (Mike, previously Frankie Cocozza); TV presenter you are repeatedly told you should know about but do not actually know about, such a powerful they-are-famous-it's-you­-who-is-wrong insistence that actually it sends you a bit mad, like am I out of touch? No, it is the children who are wrong (London, previously Sarah-Jane Crawford); someone from Essex who keeps being late to mixer events because their Addison Lee spent two hours in traffic on the way in (Gemma, previously Arg, previously Ferne, previously Bobby).
They go on dates with normal people, and I absolutely cannot understand any of these people's motive for wanting to submit themselves to this. Do you want to go to Wales and do life-drawing with a Taekwondo medallist? Would you like to play crazy golf at 11AM while an entire camera crew watches you do flirting? Do you want to take Gemma Collins to a curry house where she will order "just a bit of everything, and a saag paneer"? How about you shag Mike Thalassitis but then he banters you off about it on primetime TV? Why are you doing this?
Of course, I don't suppose anyone really expects the alchemy of love to strike this TV show in a single swoop. It's essentially fun, isn't it, seeing how hard it is to tessellate two opposing personality shapes over a TV table, then watch ostensibly attractive and charismatic people burst into an office in the cold autumn light of the day and scream with frustration at how hard it is to find someone they connect with. What is love? Is it a game of numbers? Is it a rare and fleeting thing that can only connect two pre-destined souls? Or is it mild mutual horniness and three to four drinks followed by a WhatsApp conversation that goes on for so long you have to meet their dad? Celebs Go Dating doesn't answer this question, but it does ask it.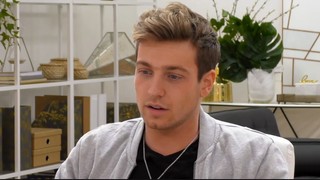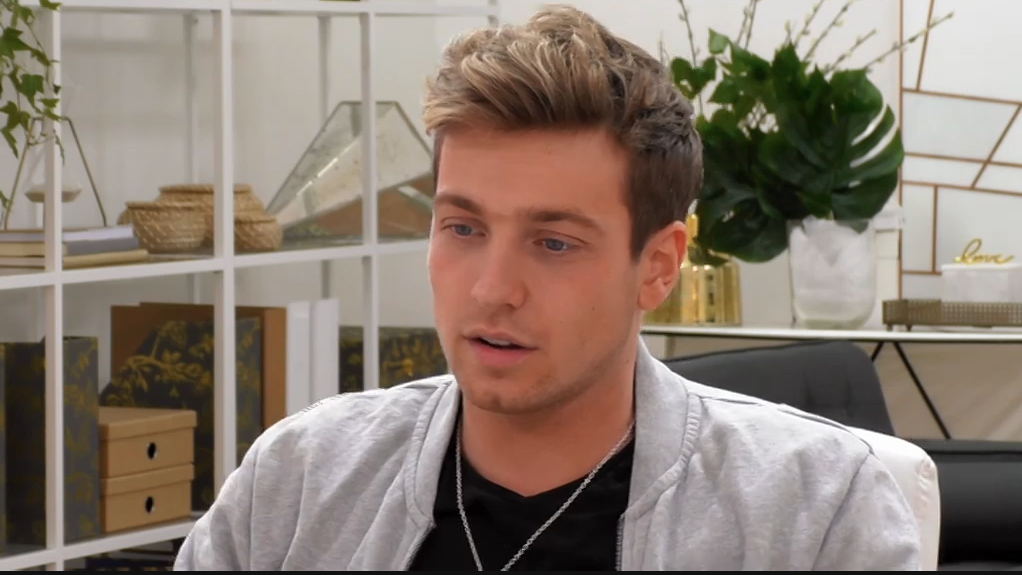 This loop of failure is what makes Celebs Go Dating such an enjoyably brainless watch. The entire 21-episode season is crammed into four short weeks of television, designed to be hoovered up on dormant winter evenings by dying Vitamin D-deficient minds.
I've still not quite tapped into what makes watching people date or flirt on TV so compelling – is it the feeling of participating in flirting without the jeopardy of rejection? Is it that dual self we show people on dates, at once peeling away the unpleasant layers of ourselves while presenting an artificial sheen of something better, only Gemma Collins is doing it while drinking vodka through a straw? Is it the fact that, even when rich and famous, people who flirt have the composure of a sky-dancer being run over by a truck? – but whatever it is, Celebs Go Dating has it: we watch people we've already seen on other reality shows jut against the wrong shapes of various Instagram models and make-up artists, then retire to the show's central office to be told basic advice like, "Open up", "Ask about them" and "Don't tell them you love them on a first date".
At first, it seems Nadia and Eden are entirely pointless in a show where every date is pre-approved and scouted out by a production team, but then you realise they are there to keep celebrity egos in check, to stop them all from spiralling out of control, to oversee an uneasy parley between former child stars and unknown fashion students.
That is to say it is fluff, but it is enjoyable fluff, and Rob Beckett does a good job with the voiceover, and very crucially it feels like a firm step in the right direction in terms of the Reality Ecosystem we discussed above. My theory is this: reality TV is circular, and it is on a fixed orbit where it goes close to touching an ever more obscene sun, then oscillates away for a more glossy cycle where it actually becomes quite tame. Example: in 2003, Richard Blackwood had a coffee enema live on This Morning, and arguably we peaked too soon with that. Example: in 2007, Jodie Marsh appeared in a show called Who'll Take Her Up the Aisle, where she literally got married to some lad on MTV. Example: the entire run of The Valleys, 2012. In between those gaps, reality TV has shied away from on-camera anal breaching, and that feels like a shame.
It's 2018 now, and we have a whole knew breed of celebrity, willing to do a whole new level of cut-yourself-open-and-bleed-in-the-name-of-entertainment, and I guess what I am saying is this: is it so unbelievable, really, that CGD isn't some sort of gateway drug to a new path of televisual depravity? That, in another year, we won't all tune in to E4's flagship reality show Up The Arg, where Dr Christian Jessen slowly inserts a 4K camera into James Argent's anal canal and analyses what lies within it, while Arg squirms quietly and thinks about how this will pay for his tax bill? If celebrities will hand over the precious intimacy of their love lives to the producers at Channel 4, what else will they do?
Watch Jonathan Lipnicki blankly tell a girl "there's no Nando's in America" and know this is the start of something more.
(*1), well
(*2), well
(*3), You get it by now