This article originally appeared on VICE Germany

Heidi Klum is one of the most beautiful and successful people in the world, and she loves sharing her good fortune. The German-born supermodel has spent a large part of the last decade helping aspiring models and designers make it big on Project Runway and Germany's Next Top Model – but now average folk can just pop down to their local supermarket and feel a little bit closer to her. Because this past September, her clothing line Esmara by Heidi Klum launched, in partnership with German discount supermarket Lidl.

The brand's first collection is called "Heidi & the City", and its aim is to bring the "New York City spirit" to the people of 28 countries, including the UK. It's unclear what that spirit means, exactly, but looking at all the promo surrounding the collection, it seems to involve a lot of animal print tracksuits, electric blue blazers and myriads of chunky gold zippers.
So the line isn't subtle but it's definitely affordable – in every media fluff piece surrounding the launch, Klum made sure to stress how these clothes are for everyone. In her own words, "Everyone can WOW!" – a reference to her catchphrase response of "Woooooooow", whenever a contestant on one of her shows manages to impress her.
That made me think: Maybe I could also WOW. Heidi and her bevy of beauties might look slightly awkward dancing around supermarket aisles in her blazers, but they definitely WOW. But what about me, an average woman? I decided to give it a try – for a week, I would only wear what the German top model and Lidl decided would suit me best.
So on a recent Monday, shortly after Klum's clothing line dropped at my local Lidl in Berlin, I went to pick out some items for myself – among them a leopard print pantsuit and a pair of denim overalls. The ten pieces I chose together cost me about £125. As I looked at the pile of clothing on my bed later that evening, I realised that while the loud colours and prints were giving me a headache, it was a soothing idea that I would't have to think about my outfits for a week.

Tuesday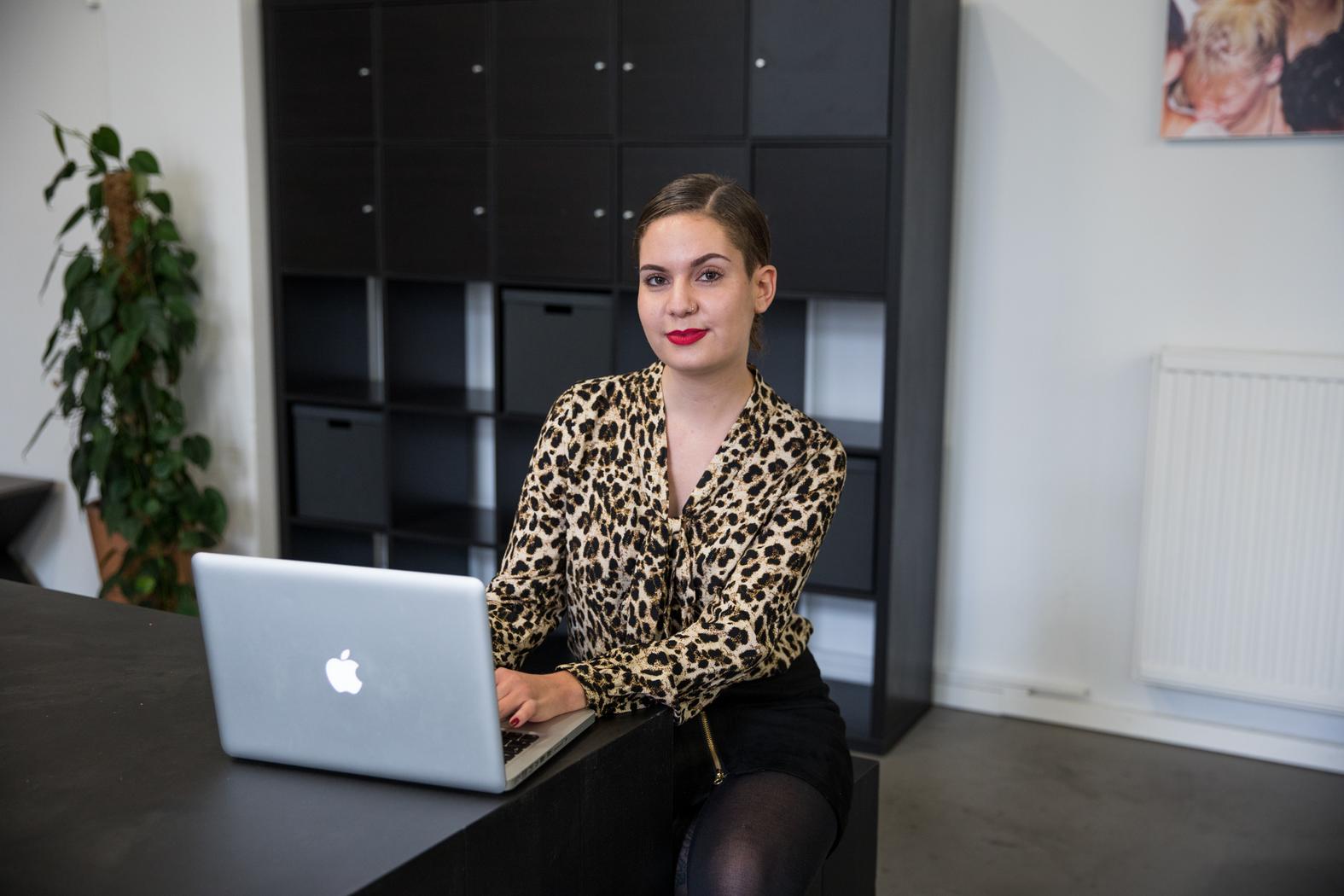 Instead of easing my way in, I opt for something from Heidi's 'Date Look' range – a leopard print blouse with a black skirt. It doesn't take long until I get my first review. "You look like a knock-off Anne Hathaway in The Devil Wears Primark!" my housemate exclaims, obviously too pleased with herself. With that boost of confidence, I head to work, where my colleagues are anxiously waiting to see the new me.

As soon as I arrive, some of them try to reassure me that I don't look that bad, while others openly celebrate how awkward I look and feel. It's not necessarily Heidi's fault – I'm just not used to this much animal print this early in the week. Later that afternoon, a workmate decides to perform some professional tests on the quality and functionality of the outfit, largely by just playing with the zip. Eventually, she concludes that "Yeah, it's all a bit cheap." Which, in Heidi's defence, isn't surprising for an item that cost me about £12. Luckily, I don't have an actual date in the evening so after work, I head straight home to change into something not covered in spots.
Wednesday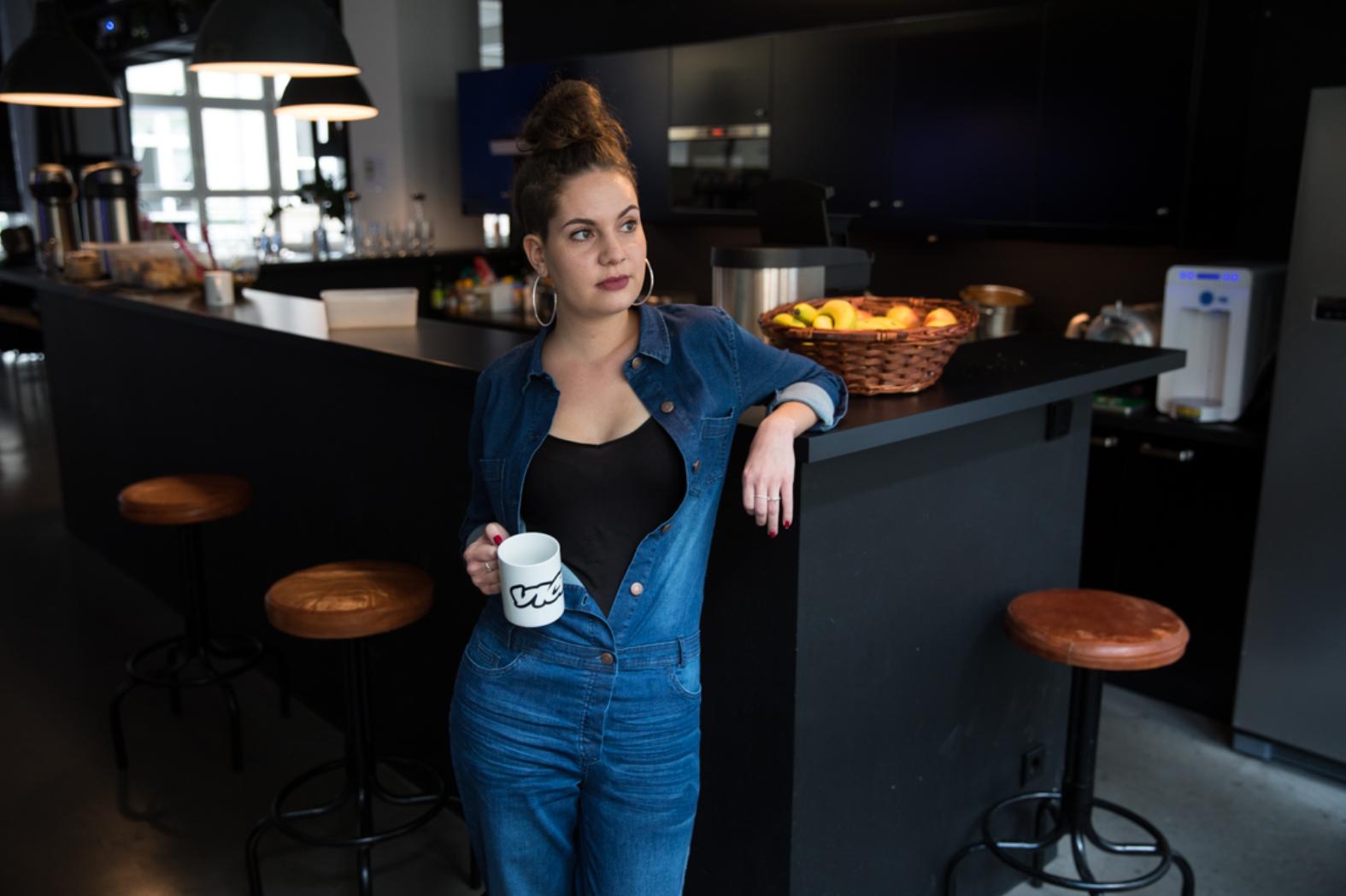 A large jumpsuit might suit a person with the physical stature of Heidi Klum, but not a lesser being like myself. Today's look feels like a real throwback to my younger days – I was probably 13, when I got rid of my first and last denim jumpsuit. I would love to confidently strut to work, but this outfit isn't working for me, so I put on a large coat over it and rush to the morning commute.

"I've not found a way to really make my arse work in this outfit," I joke with my boss when I see her. Our social media manager has taken to only calling me Heidi. It's nice to know that at least someone is enjoying the Klum collection. I try to forget about how uncomfortable I feel and just get on with my day, but it's difficult, given that I spend a large part of it in the toilet trying to get in and out of my jumpsuit.
In the evening, I meet up with a friend for dinner. She eyes me up and down: "I like your… shoes," she eventually blurts out. Though appreciated, that's really not the feedback I need right now, so I ask her what she thinks about my new style. "Well, you'd look great if you were heading to a 1990s themed Halloween Party," she replies.
Thursday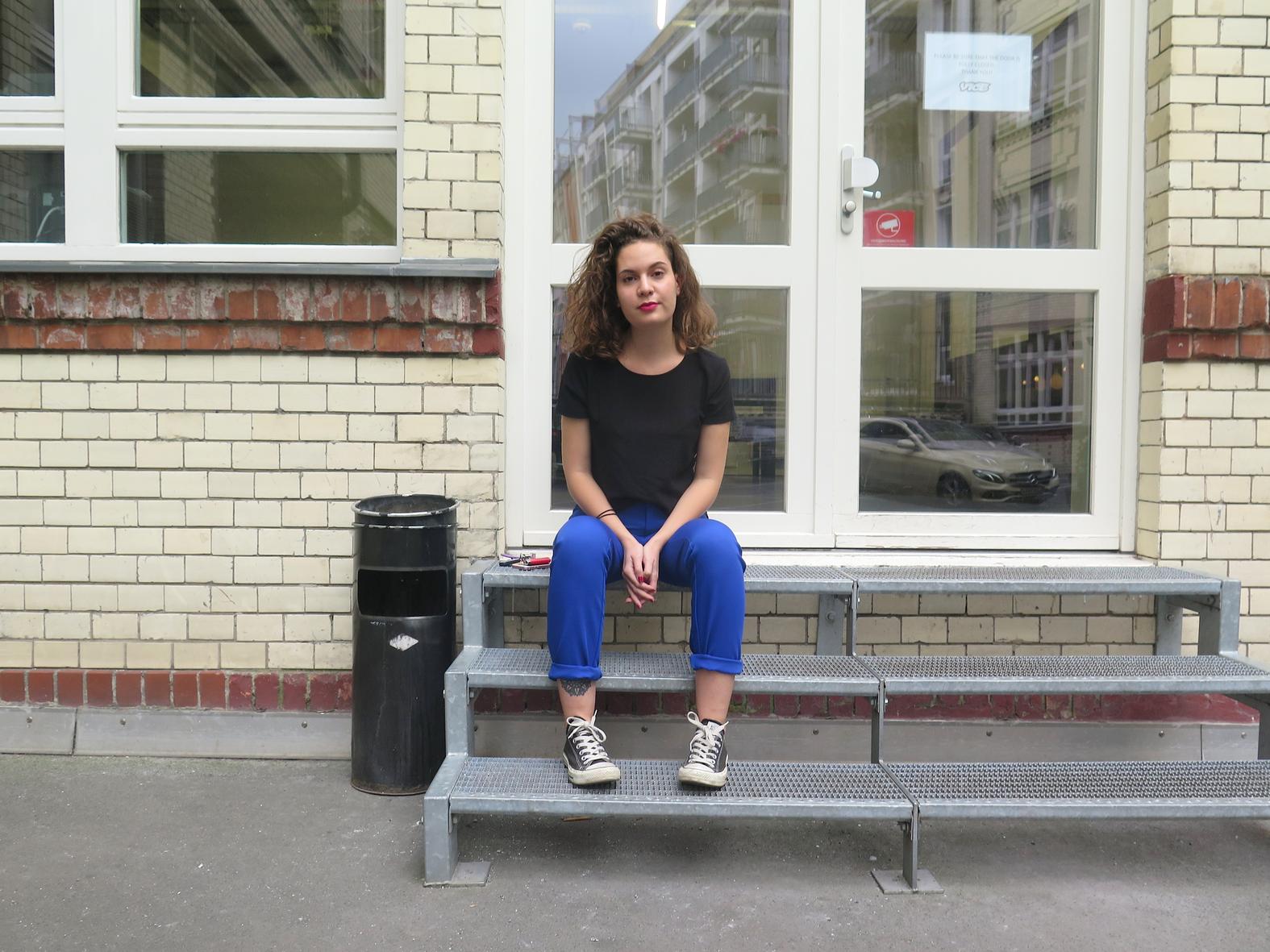 I wake up and stare at the Heidi heap beside my bed with little enthusiasm. I throw on the black shirt with white stripes on the side, and a pair of electric blue trousers. This is Heidi's "business look", so I match it with heeled ankle boots. The colour of the trousers feel very off for me in the morning sun, and my new look and foul mood are noticeable to others in the office. "So you're also trying on Heidi Klum's personality this week," says one amused colleague. "Are the boots hers too?" asks another.

To be fair to Heidi, the trousers do get some positive reviews, although one colleague does compare the poor quality fabric to that of a car seat. In the end, I decide that the blisters forming on the balls of my feet aren't worth the heels, and I change into some trainers I had packed as a precaution. I can just hear Heidi and the rest of the judges telling me to adjust my attitude.
Friday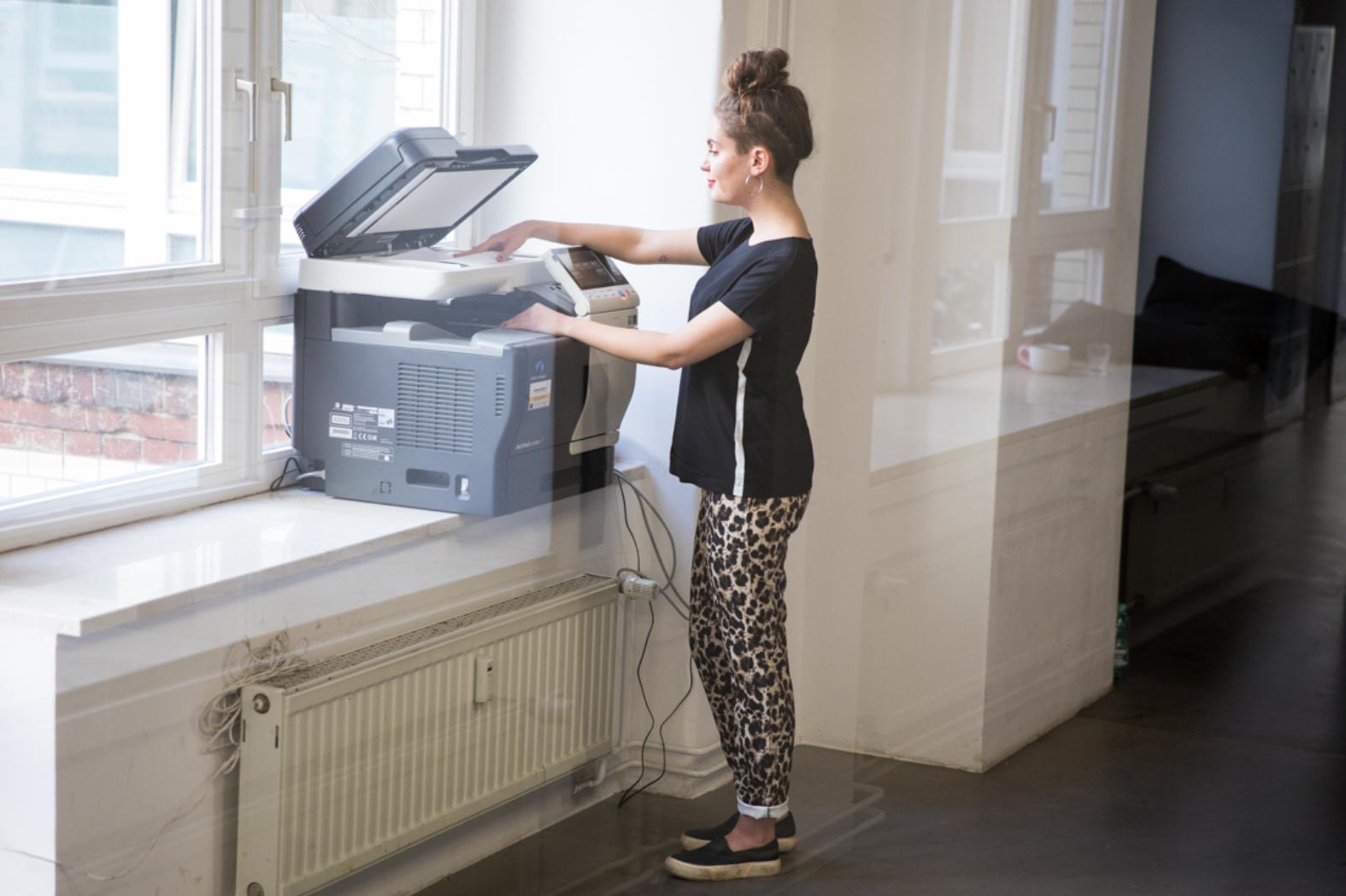 I swap Wednesday's blue trousers for more leopard print. On the train to work, two young girls sitting next to me openly giggle after noticing what I'm wearing. I know people say Berlin is the city of colour, but I guess my trousers are a bit much for some.

When I walk into the office, I'm greeted with more "Hey Heidi!"'s. In a some way, I start to understand what it must feel like to be a successful model/presenter/entrepreneur and have people constantly noticing you. Unlike Heidi and her supermodel friends, though, I don't feel all that super.
Saturday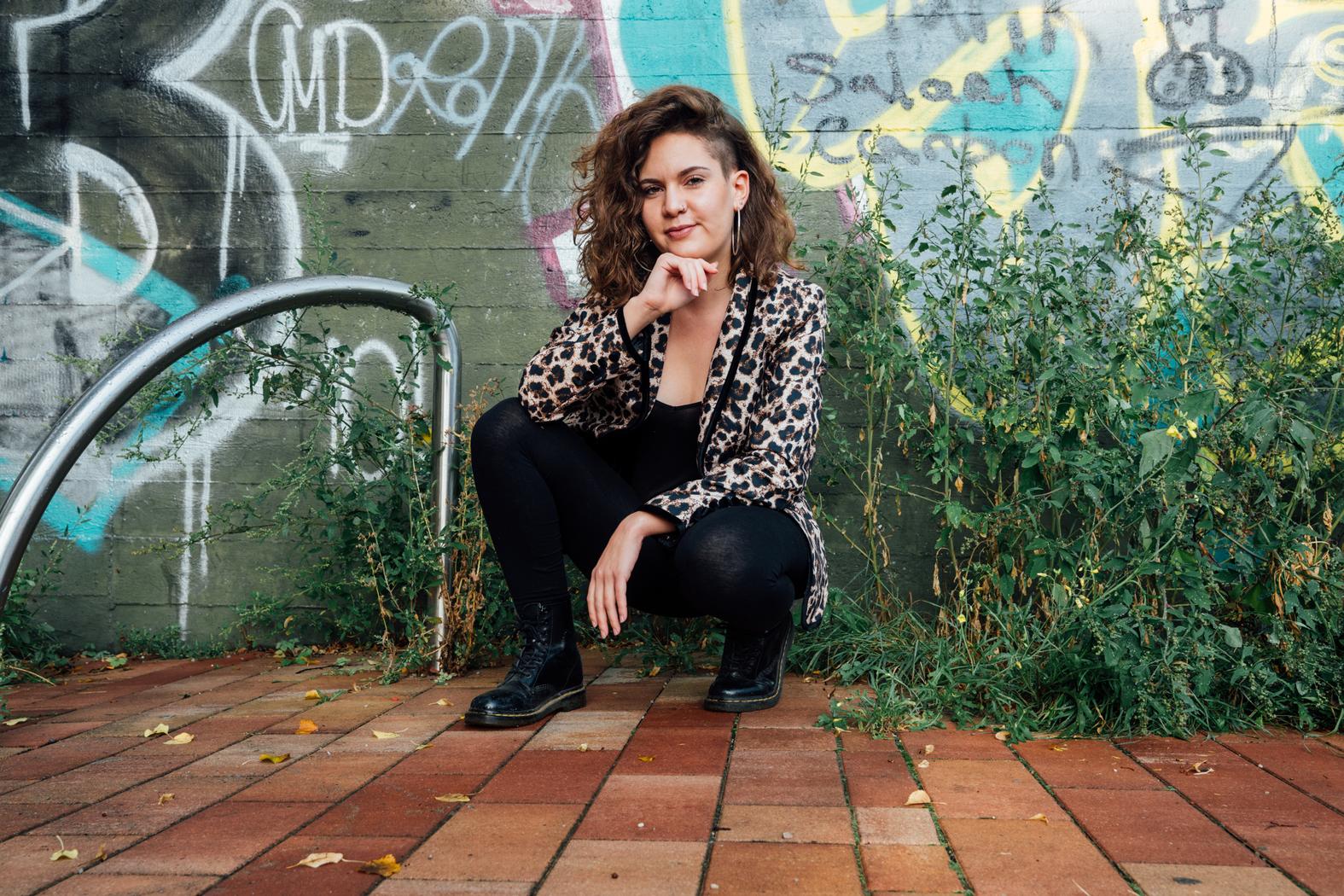 I'm even more excited for the weekend than normal. Instead of spending my day being judged by friends and colleagues, I can walk anonymously around Berlin, like any other person who buys their clothes at supermarkets would. I'm actually starting to make peace with Heidi and Lidl's apparent motto of "leopard print everything". Of course, I'd prefer to just sit around on the sofa in sweatpants, but the wild pattern of this blazer isn't going to stare at itself, so I head off out for a day of proudly wandering around my fine city.

After I finish running some errands, including an overdressed visit to my nearest bottle bank, I meet up with a friend who doesn't even comment on my new look, which leaves me wondering whether that's a good sign or not. Maybe I'm more suited to loud animal print blazers than I thought.
Sunday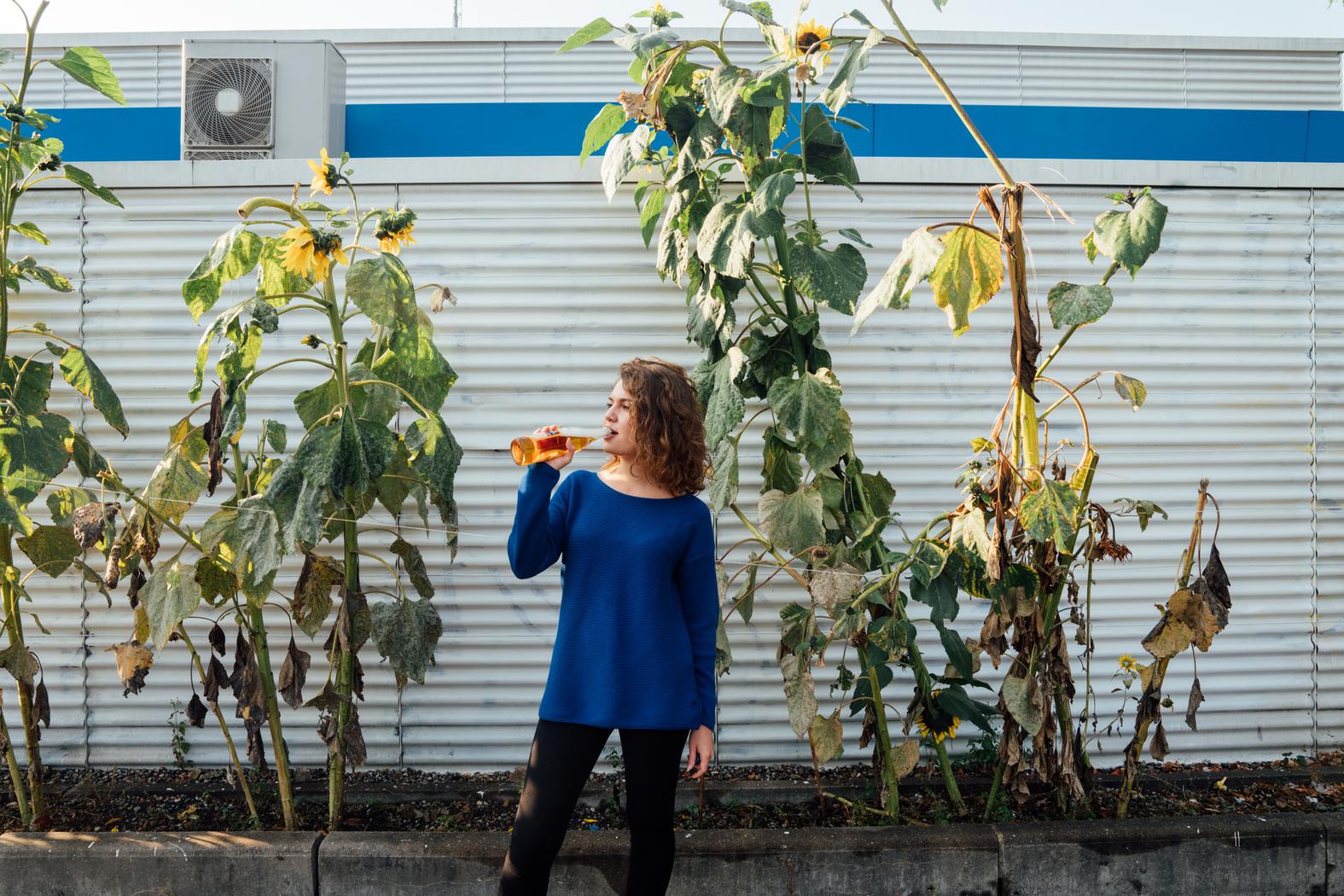 After two days of polyester animal print, today's outfit feels like a winner. Sure, there are nicer colours than royal blue, but I remember I'm in the happy acceptance stage of my seven stages of self-inflicted fashion grief, so I can't complain. When I meet up with some friends in the evening, we're all too busy discussing the result of the German election to really care about what I'm wearing. For the first time in days, I'm not that bothered about my outfit. That is until I realise some people think my bright blue top is some sort of loud tribute to the far-right AfD party.

Monday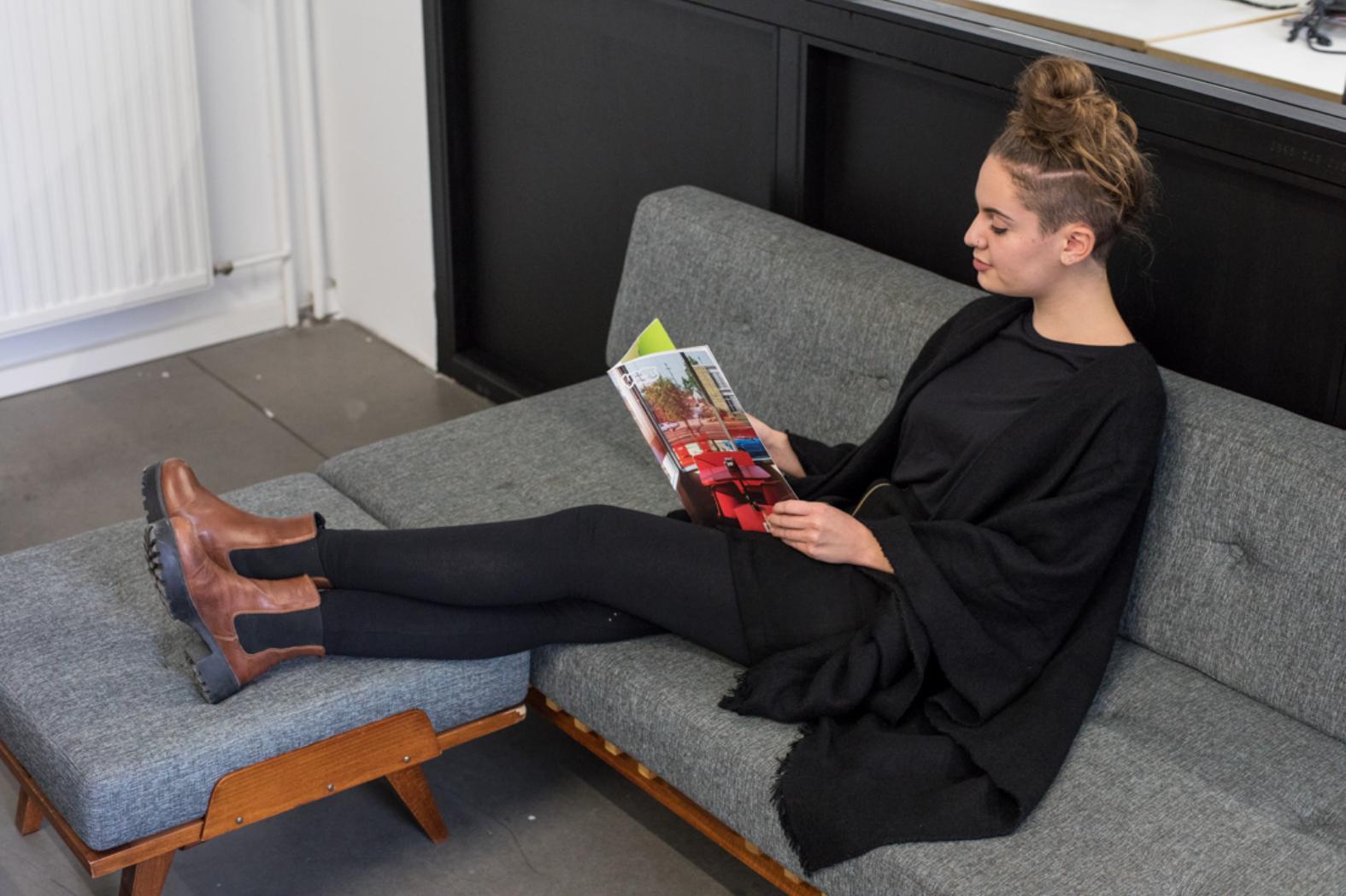 I begin the final day of my adventure at peace with my choice of a black poncho and skirt, and in a reflective mood. The collection does offer an affordable choice for women, although the quality of the clothes is very much reflected in the price. When it comes to WOWing; I'm pretty sure I did not at all.

At work, most people seem to have forgotten about my experiment over the weekend. I feel that Heidi would be proud to see me confidently go about my day wrapped in one of her creations. Just before I leave, I almost feel emotional when I tell my social media manager to fuck off after he calls me Heidi for one final time.