In the kitchen of her North London restaurant Little Georgia, Tiko Tuskadze is regaling me with stories of her upbringing in the small mountainous country, which borders Eastern Europe and West Asia. I'm completely transfixed. With her jet black hair, beauty spot, and lilting accent, it's as if Tuskadze has just stepped out of a 1920s film noir. Huge pots of garlicky sauces bubble gently behind us as she chops coriander and conjures images of a Georgian childhood.
"Mornings in Georgia always start with the expectation that something great could happen," she begins. "We always had pots and pots of food cooking because we never knew who would be coming round, or who my grandparents would bring in. At that time, you'd never lock your door and someone would always pop their head round and ask what we were having for dinner or tell us not to cook because they were making something. Then you'd chat, have some wine, and end up in the courtyard and have huge supras with all the neighbourhood."
She adds with a smile: "We had supras all the time. They were endless. A supra, which means feast in Georgian, can celebrate anything. Traditionally a supra is when you're celebrating something like a special holiday but it could also be part of everyday life."
Needless to say, Tuskadze is a supra expert. Her recently published book, Supra: A Feast of Georgian Cooking splices traditional Georgian recipes with tales of the convivial, generous, and spontaneous gatherings with friends and family.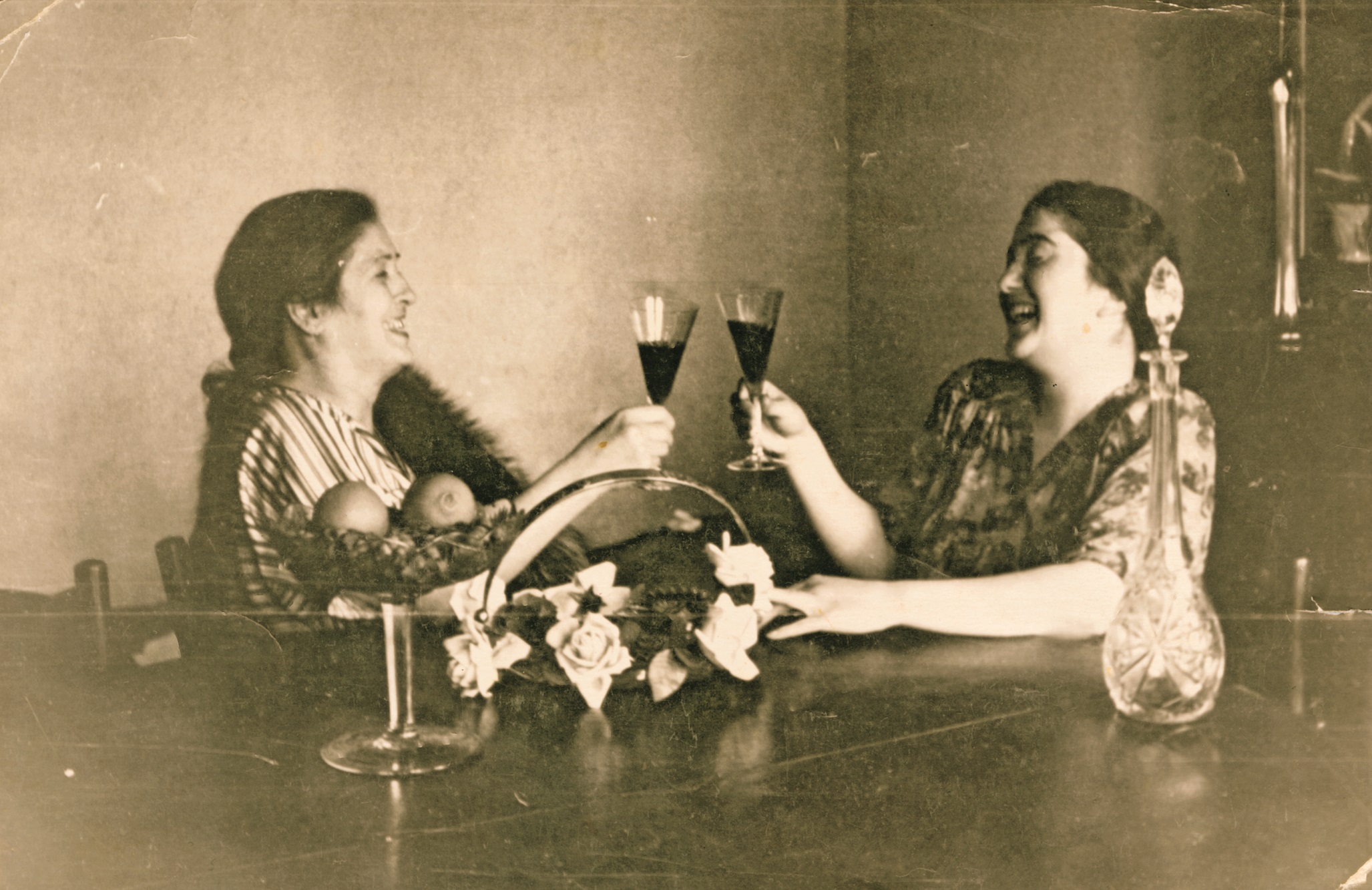 "My grandfather always used to bring his friends to the house, my grandmother's friends used to come, my mother's friends would be there, and my father's friends. Each room was occupied with a different generation but then come together at dinner," remembers Tuzkadze, who moved to London in 1999. "My aunt and her musician husband would host parties at our house with all his musician friends when the parties were too big to host at theirs. My cousins and I would run around and listen to all these people—poets, singers, comedians. Life was buzzing."
And at the centre of at all is food: "Food is the way people interact."
As if on cue, Tuskadze pauses to talk her mum, who's helping out in the restaurant today, and then pours me a glass of Borjomi sparkling water from the springs in central Georgia. Next she begins kneading dough for a cheese bread.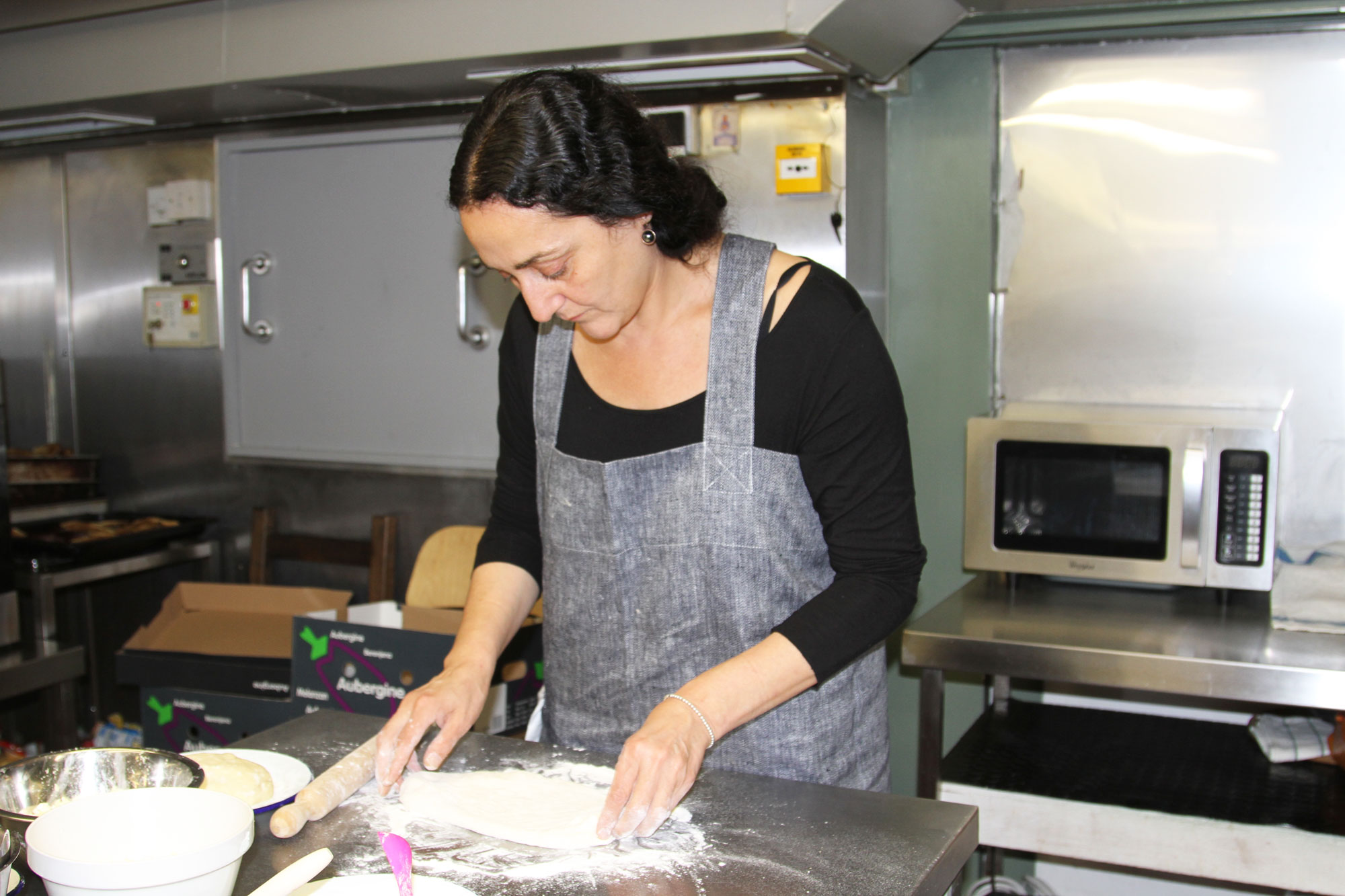 "I always remember the way people use their hands. My grandmother was like a magician. She can make something out of nothing. I would watch the way she used her hands and before you had tried the dish, your appetite would wake up."
My appetite is waking up too. Tuskadze is cooking me several different dishes (in true hospitable Georgian style, she decides on a whim to cook an extra one) and tells me that cheese bread, of which there are many types in Georgian cuisine, is central to any supra.
"There are always cheese breads called khachapuri. In Georgia, for as many women there were, there were as many types of cheese bread because they'd make their own tiny changes to the recipe. Usually in Georgia, you use imeretian cheese [a soft, salty cheese] but it's difficult to get here so I use a combination of feta and mozzarella."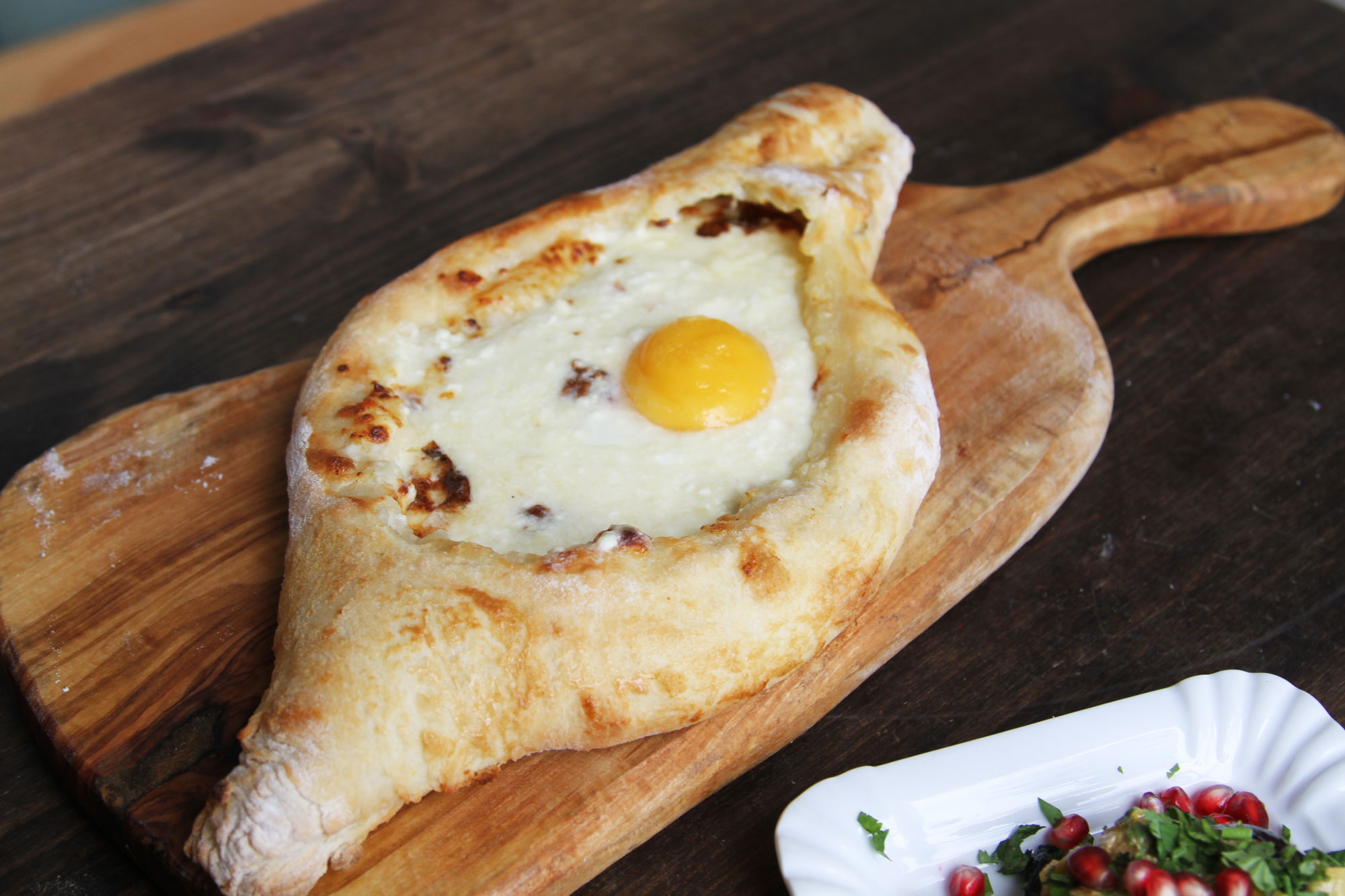 Tuskadze continues: "When you have guests, the dishes that come and fill the table are never ending. There are lots of salads and soups. We use walnuts a lot and a typical Georgian spice mix called khmeli suneli. It contains blue fenugreek, dried coriander, marigold, dill, and parsley."
As the two cheese breads go into the oven to bake, I ask Tuskadze about a more troubling period she lived through in Georgia. During the early 1990s, the country experienced widespread civil unrest, including fighting in Tuskadze's home city of Tbilisi. How did people keep the spirit of supras alive in difficult times?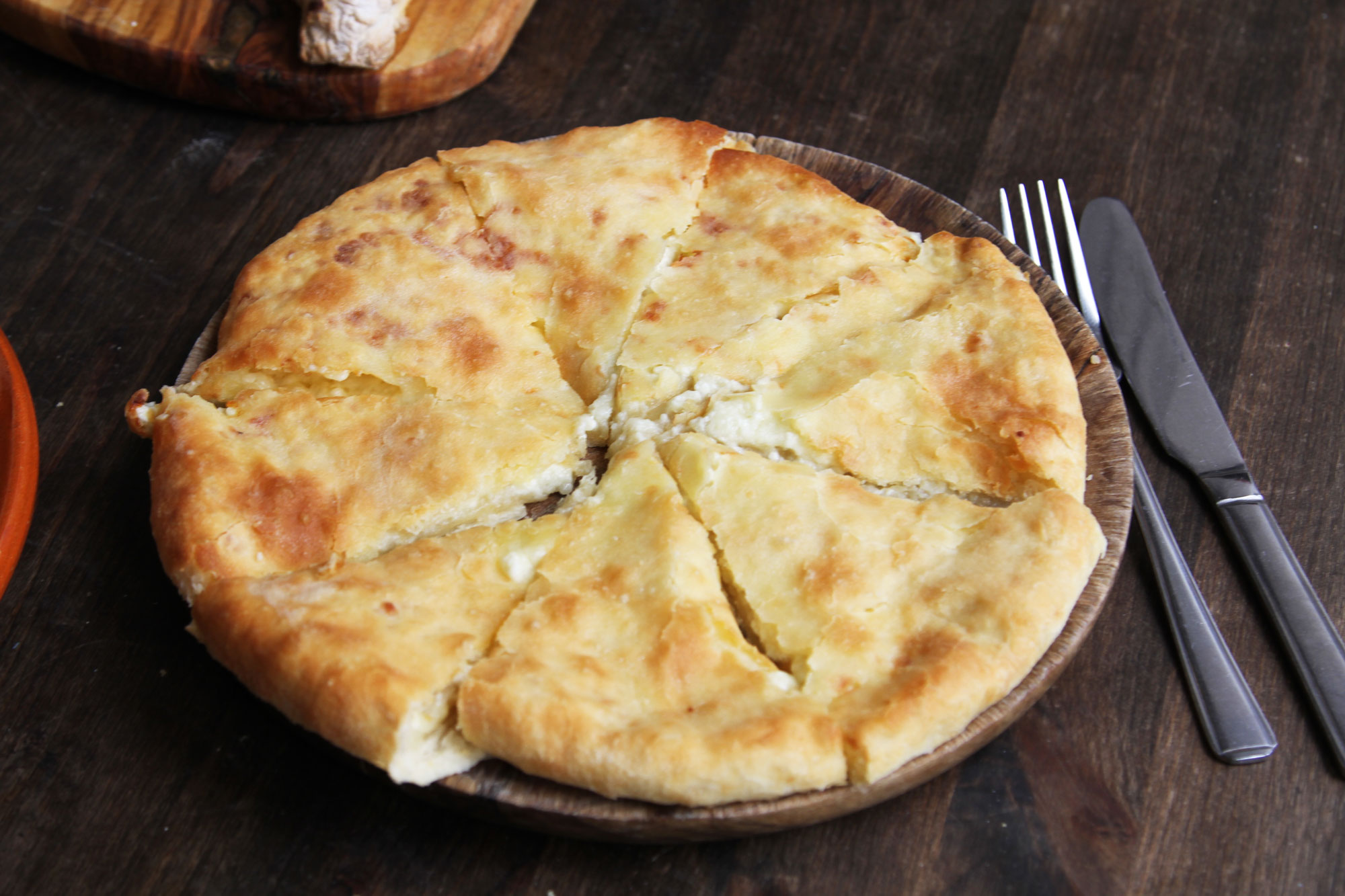 "There's this nature of giving joy to guests in Georgia. When you make the food, you really make it with love. The spirit goes with the food. That is what has helped Georgian people survive throughout history," she says. "But it was hard."
Tuskadze continues: "Markets were very important in Georgia. If you wanted to buy the good food, you go to the market and buy everything. You have your own person there who does fantastic cheese, fantastic meat, fantastic yogurt. We had a lady who lived in the village and we knew which day she would be in the market selling chicken. And then one day, there was nothing available. There was no electricity. And your money was worth nothing because they changed the currency."
Despite the conditions, people still pulled together.
"We laughed, we helped each other. We never used to bake bread but a neighbour knew how to so we started making bread at home," explains Tuskadze. "Some people didn't have an oil burner. My neighbours used to come to my house and because it was so freezing cold, we used to put a bed throw over a cast iron pot on the oil burner and sit around warming ourselves. But we survived."
Tuskadze brings out the bubbling cheesy breads from the ovens and leaves them to cool. Meanwhile, she prepares the aubergine rolls stuffed with walnut paste and roasted poussin with garlic and walnut sauce. She tells me that she's off to Georgia in a couple of weeks.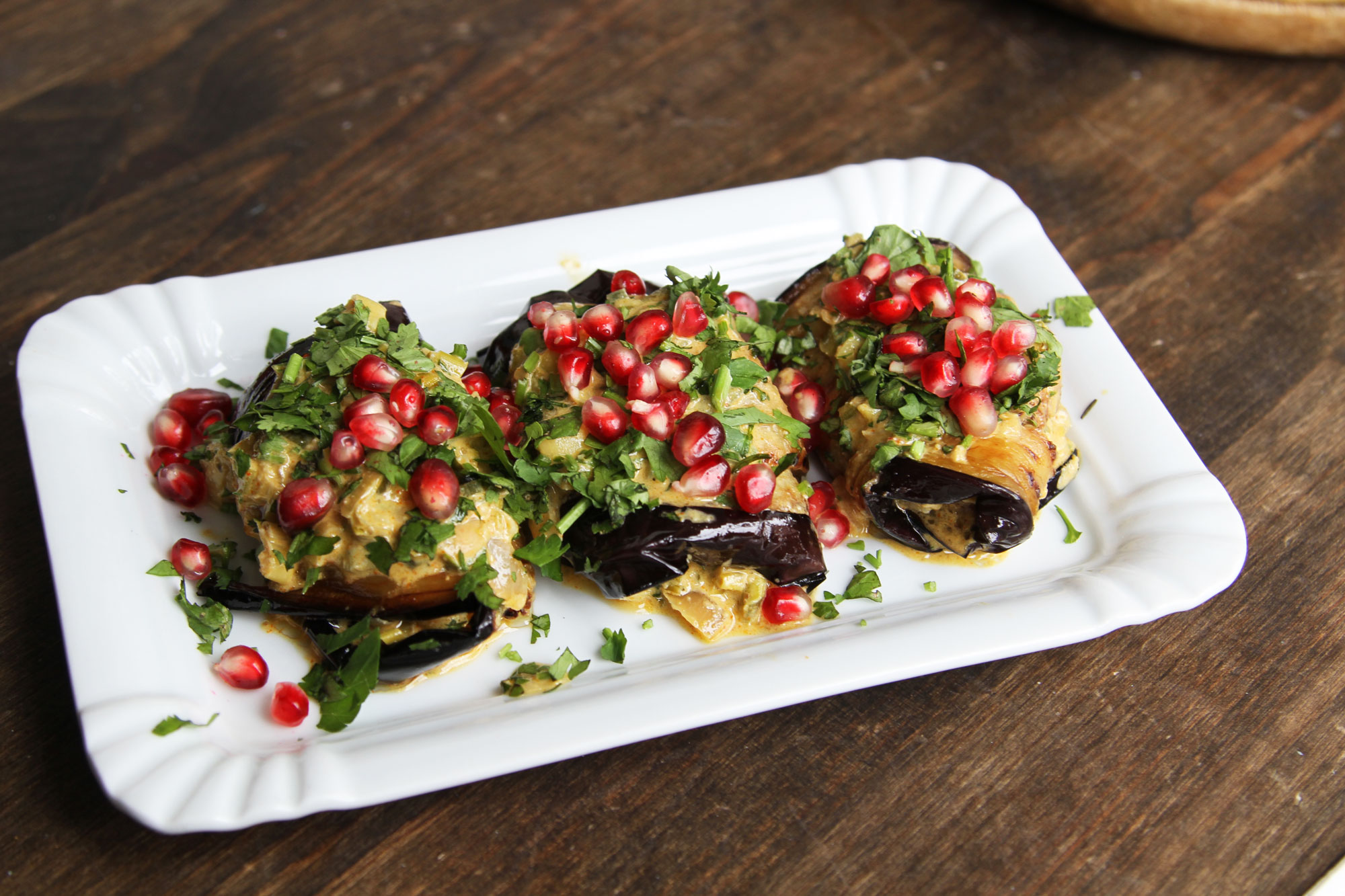 "I love going to my friends' houses where I know exactly what kind of food they cook and when they know I'm arriving, their parents ask me over and tell me they're going to cook my favourite dish. But it's changing. Growing up, the big supras with friends and family were typical of a lot of neighbourhoods. Now, I don't know half my neighbours. A lot of people have moved out and young people don't stay living with their parents and extended families like they used to."
And some of the sacred supra traditions are changing too.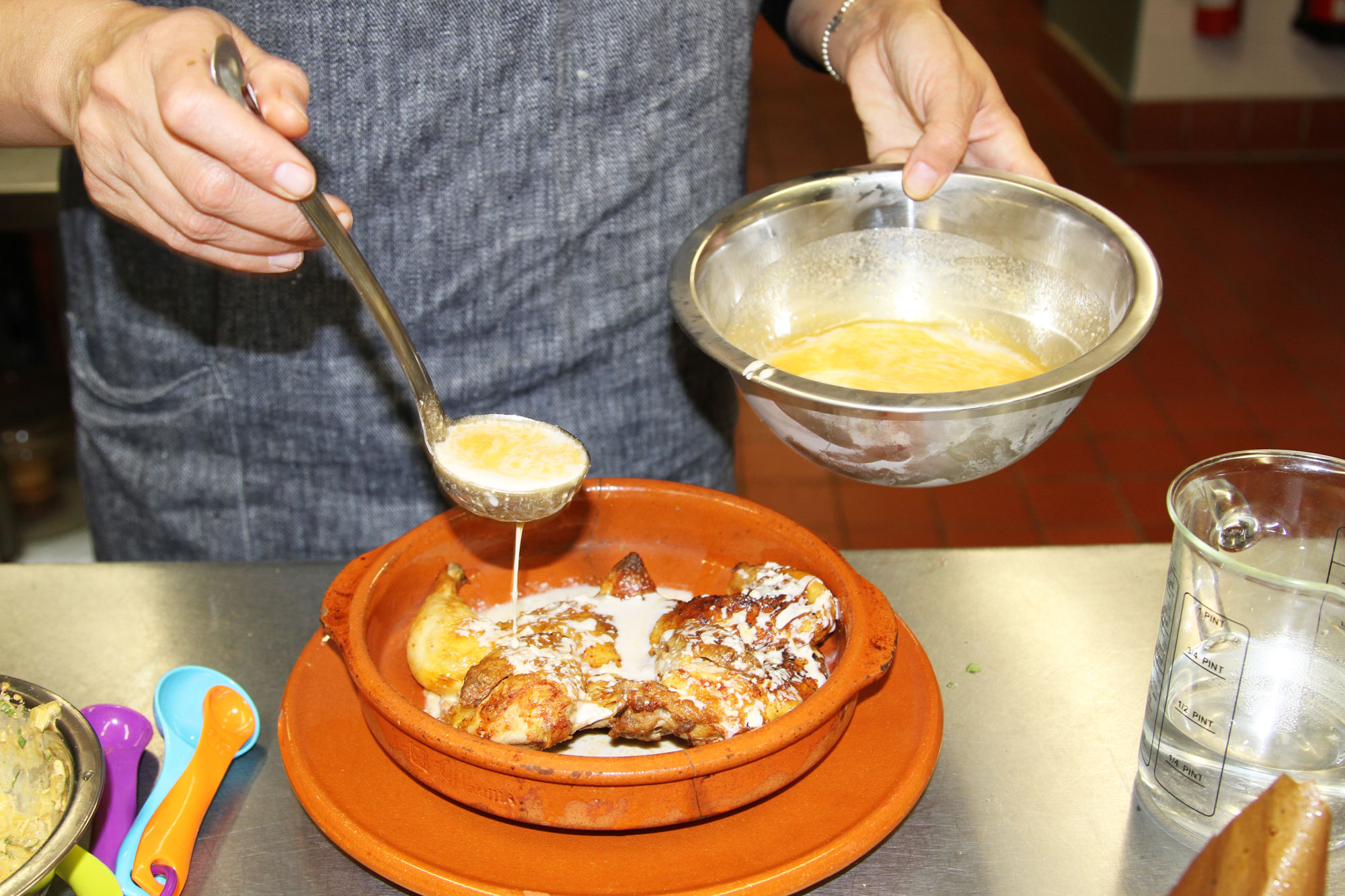 "Toastmasters are very important to a supra. They will lead and make toasts all evening so it has to be someone close to the family who knows you well (so they can embarrass you, but in a joyful way). Now, you can hire a toastmaster! When I went to Georgia in 2010 to get my daughter baptised, some people said they had a very good toastmaster who sings, makes beautiful toasts, and costs $2,000 for the evening. Apparently you have to write down information about your family for them. It's dreadful!"
RECIPE: Poussin in Garlic and Walnut Sauce
Tuskadze is the first to admit that she's old fashioned in her approach. But perhaps being set in her ways isn't such a bad thing. She recounts a time when her grandfather back in Georgia brought home a food processor, to her grandmother's horror: "She said, 'The onion cut by hand tastes totally different.' I couldn't see much difference but it was the fact you make the food with love. My grandmother used to say, 'Never do anything for the sake of doing it. Do it if you have a pleasure.'"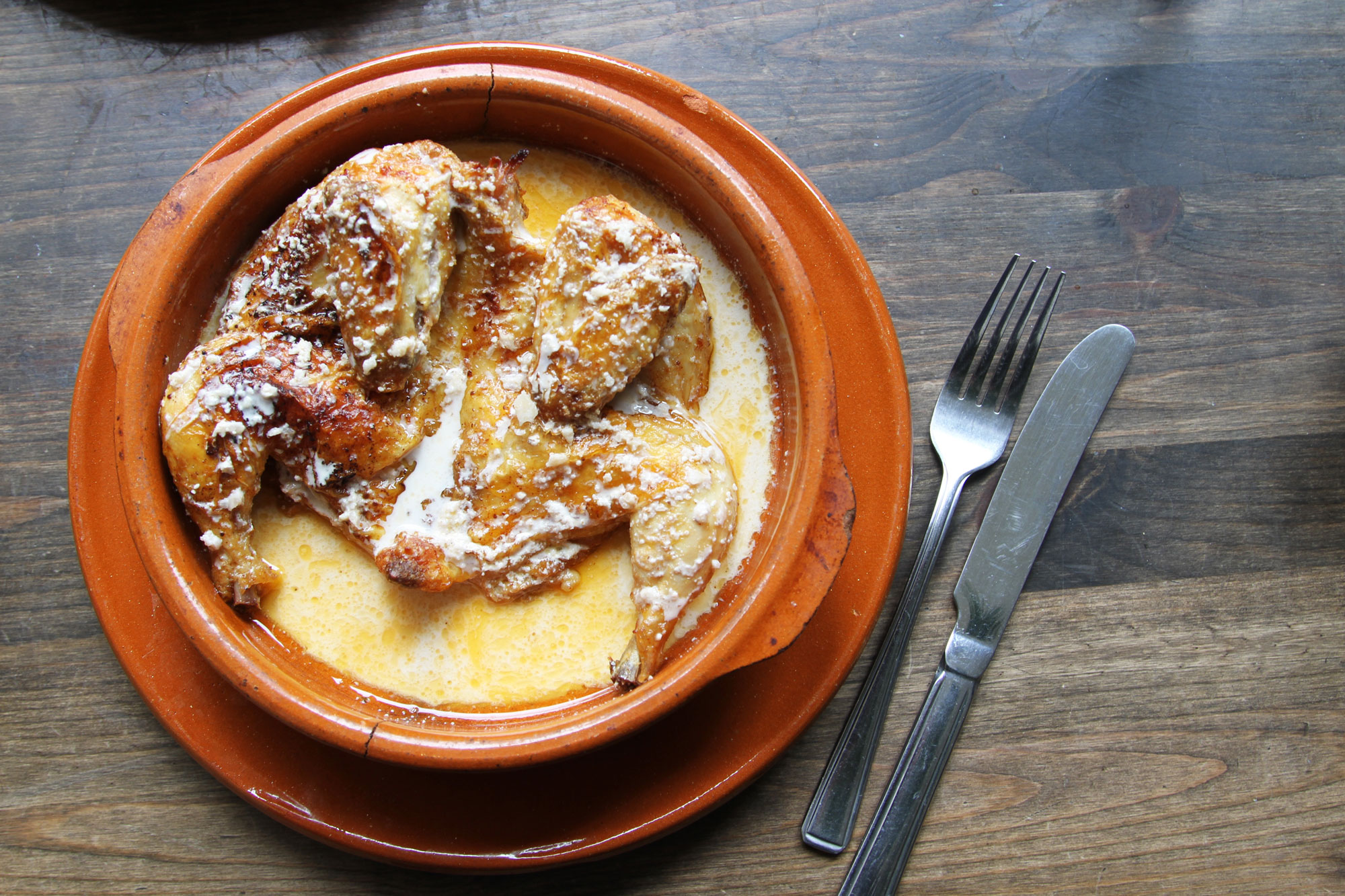 As Tuskadze sets the table with the dishes, double checks that she can't get me some wine, and urges me to take any leftover food home, I'm certain that the spirit of her grandmother's supras is still going strong in London.
"When I started the restaurant, I became my grandmother suddenly," Tuskadze says. "Everyone says it feels like a grandmother is cooking there."
It definitely does.