On a Tuesday evening in a community centre in Bromley-by-Bow, East London, catering company Fat Macy's is setting up for an event. The guests are due to arrive in an hour and so far, everything is going smoothly. Three chefs are in the kitchen, prepping an aubergine stew and doling out flatbreads and hummus onto sharing platters while music plays softly in the background. Another member of the team is in the dining room, polishing glasses and setting the tables.
Nothing here suggests that Fat Macy's, which runs supper clubs and pop-ups around London, is anything other than a regular caterers. After a few hiccups as the team adapt to a new venue and search for equipment, all the food is ready ahead of time and the dining room transformed from a bare hall into a warm dinner setting with white tablecloths, candles, and flowers.
But as Fat Macy's founder Meg Doherty tells me, that's the whole point.
"The goal of Fat Macy's is to be a catering company that just happens to have a social aim," she explains. "Fat Macy's has become a route out of homelessness through food."
More than just a catering company, Fat Macy's was founded in March 2016 as a social enterprise to help young Londoners in temporary accommodation (such as long-stay hostels run by charities) to move into a place of their own. By volunteering with Fat Macy's, they accumulate credit for each hour worked and after 150 hours, become eligible for a housing deposit grant to put towards a flat.
Twenty-five-year-old Emmanuel, who's doing front-of-house tonight, has been working with Fat Macy's since December last year. After adding the finishing touches to the tables, he tells me: "I've been at the hostel for a year. I just can't wait to get my own place because it's not easy there. It's stressful and noisy, and you can't have visitors stay over. Fat Macy's has changed my life. I love what I'm doing and I want to move forward. I know that Fat Macy's will help me get out of there and never let me down. For me, it's a family."
Volunteers are able to pick and choose which shifts they do to make up their hours, allowing them to work around other commitments like college courses. Emmanuel, however, can't get enough of the buzz of pop-ups.
"I'll be honest, as long as I've been part of Fat Macy's, I've never said no to an event! I just love being part of the team," he says. "Being in the kitchen, serving, doing drinks, being everywhere is amazing. My first job was actually helping in my sister's restaurant and because of Fat Macy's, I've now got a part time job in a hotel where I'm in the kitchen, on the pass, and on the floor serving and looking after guests."
He adds: "When I move, I definitely want to get a full time job. I can't work full time at the moment because the rent will be high in the hostel."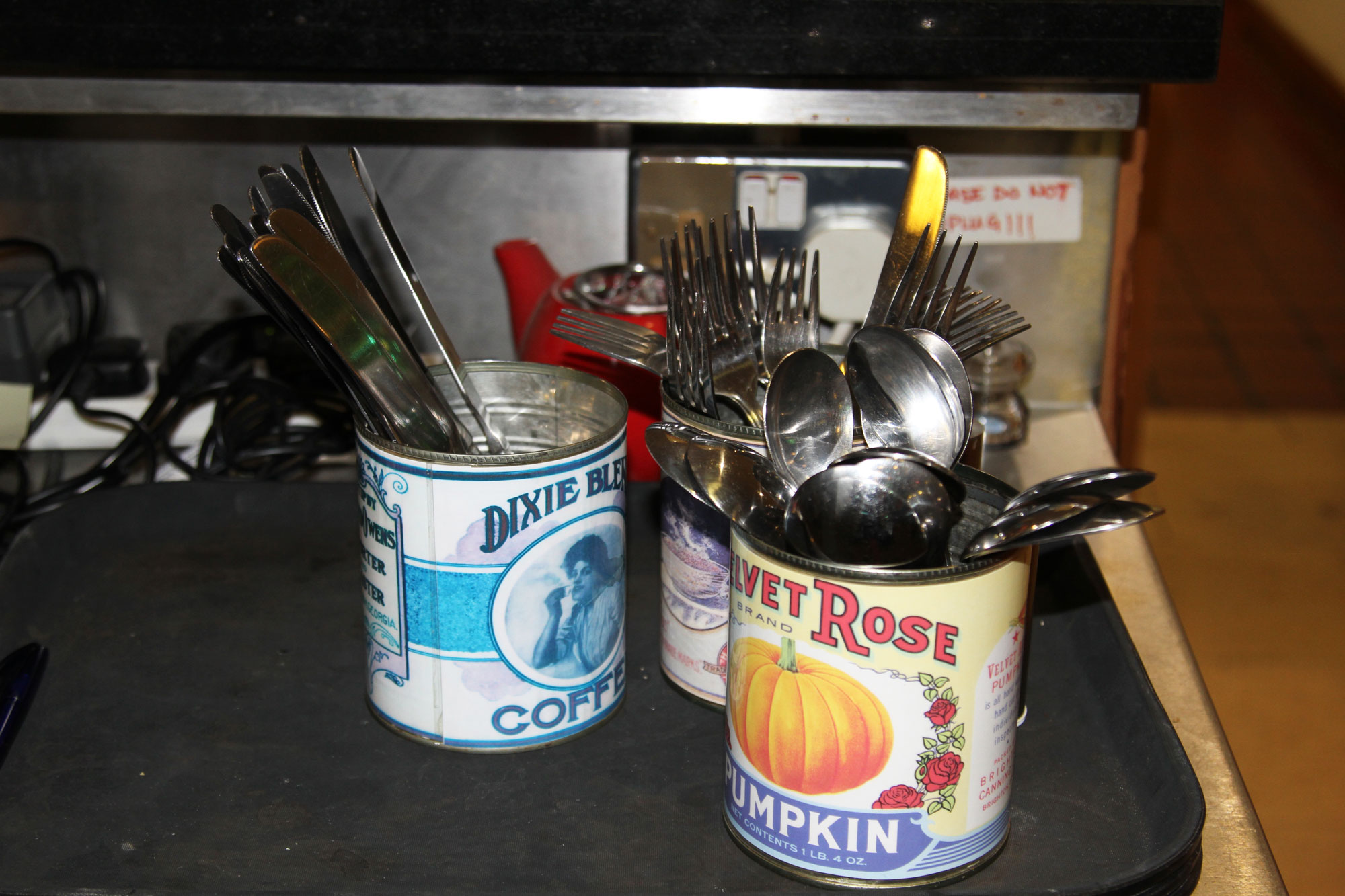 This failing of the current hostel system is another area Fat Macy's aims to help young people with. Doherty tells me about the catch-22 that many hostel residents find themselves in—something she saw firsthand when working in one.
"The whole crux of why Fat Macy's exists is because every time we spoke to people, they'd say, 'It's great, I'm not on the streets but I don't want to be here,'" she says. "Clients pay rent to the hostels but the more you work (more than 16 hours a week), the more your rent goes up and any benefits you receive from the Government are reduced. So, as soon as you want to leave and you need to save for a deposit and have a bit of money behind you, people are unable to get out. Therefore, Fat Macy's works on a credit system so people don't receive an hourly wage but rather accrue hours to receive a lump sum at the end."
Benefit cuts and harsher sanctions imposed by the current Government haven't helped with this. Instances of families trapped in temporary accommodation rose by 44 percent between 2010 and 2015.
"It's a really rigid system and the benefits change all the time so we have to watch it," says Doherty. "In a way, it doesn't affect Fat Macy's because the guys aren't working for us. But I think it'll be more that a lot of the guys will be working under 16 hours because if you do an extra shift, it can screw you over. Fluctuating income is a huge problem for receiving benefits."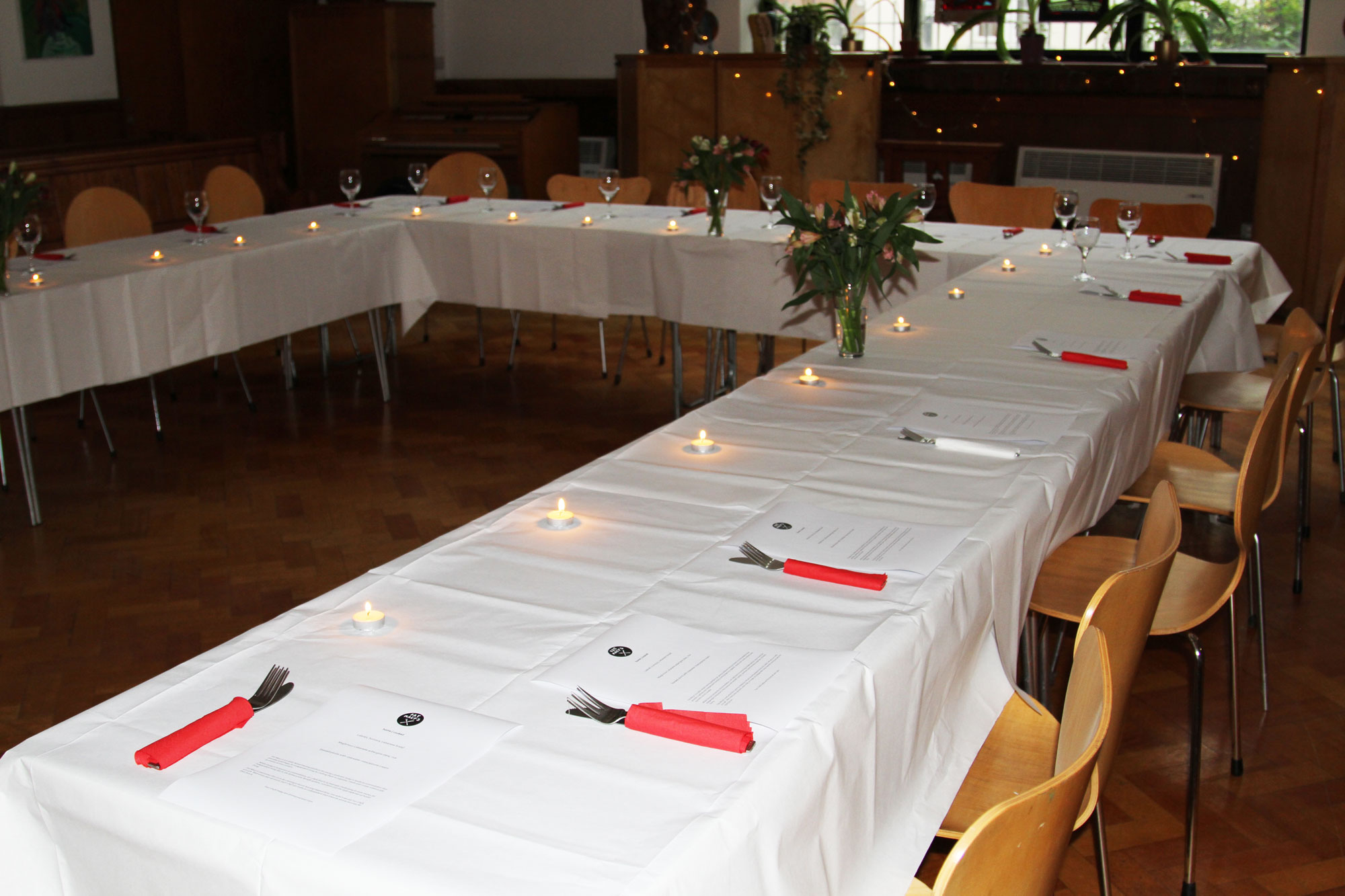 I ask Doherty why she wanted to focus on food and hospitality when setting up Fat Macy's.
"The real lightbulb moment was one day in the hostel when I walked in on a Caribbean cooking class. It was in the small prep and training kitchen where nothing really works properly but there was music, amazing smells, and everyone was laughing. It was the complete opposite of normal hostel life. But we don't want to just rely on people thinking that Fat Macy's is a cool idea. All the guys who cook are really good at it."
One such guy is Jack*, who's heading up the kitchen tonight. He's been dipping in and out of Fat Macy's events since the first pop-up, balancing the programme with acting and comedy nights.
"I've been with Fat Macy's longer than I thought I would," he tells me, now preparing the stewed plums and rosewater-infused mascarpone cream dessert. "I just love cooking."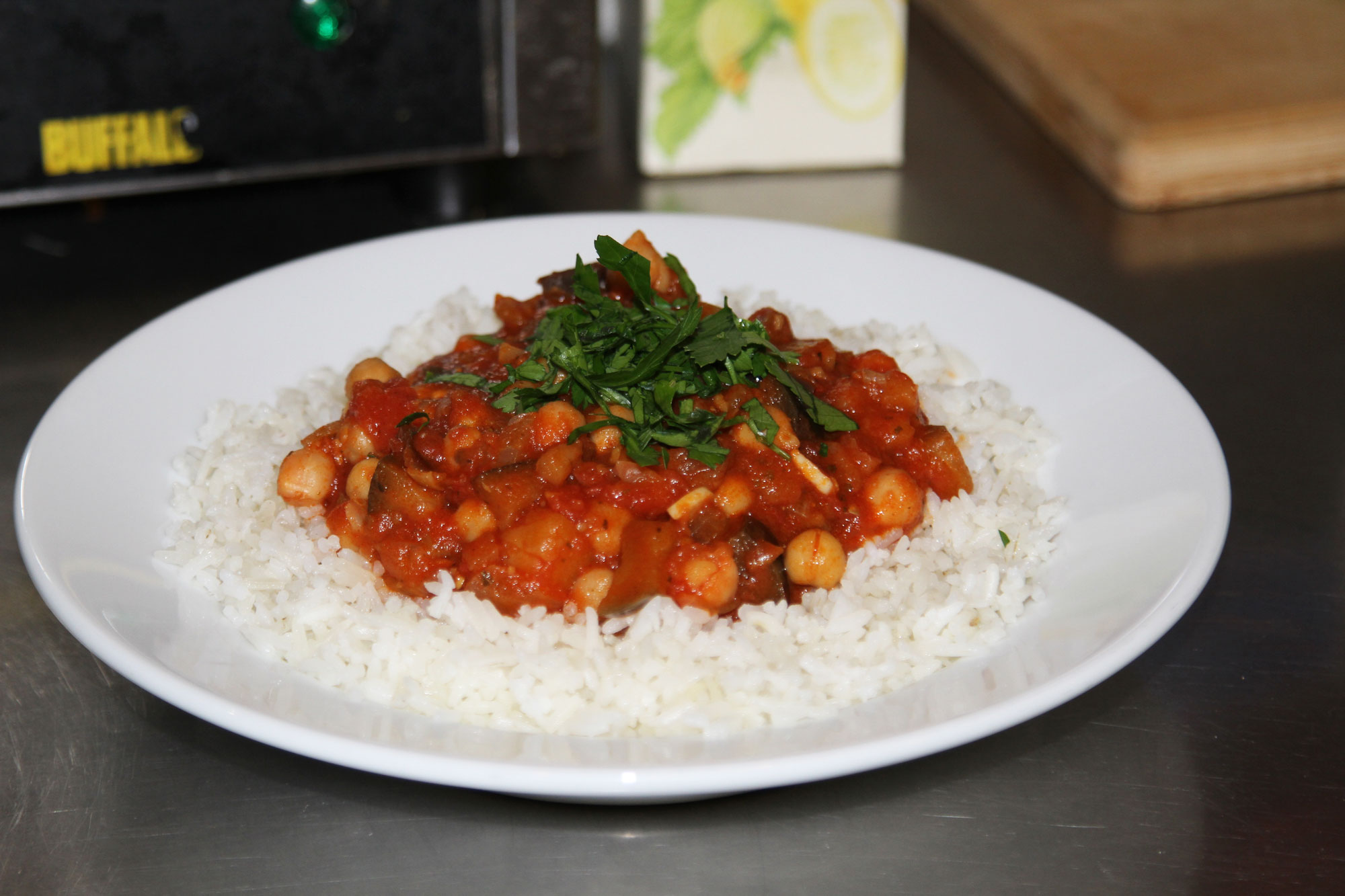 Throughout the evening, his flair in the kitchen becomes more evident.
"I developed a menu inspired by Jamaica. I did a callaloo soup to start, using spinach instead because we couldn't get any callaloo," he tells me. "Then chicken with rice and peas, but serving the rice with peas on the side. Then a Caribbean rum cake with vanilla ice cream and a caramelised rum sauce to finish. It was boozy! I've actually noticed a couple of other places do similar menus since that event."
He continues: "I've got a a few ideas for another dinner. I really want to do steak, perhaps with dauphinoise potatoes. I'd do a couple of different sauces. Then you could do fruit soaked in syrup with clotted cream for dessert. I'm still working out what the starter could be."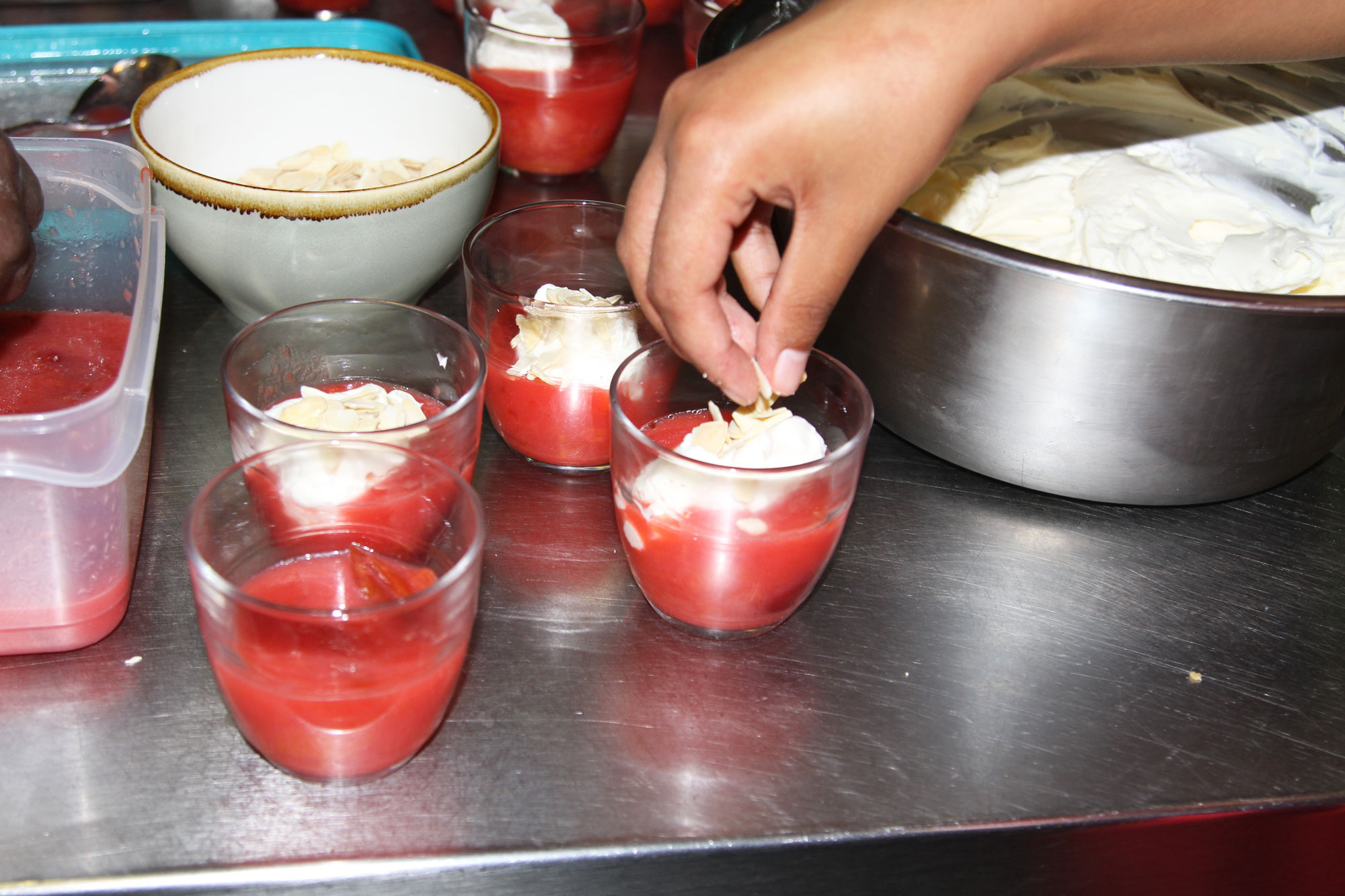 Currently, 15 residents from one North London hostel are involved with Fat Macy's. Because the project is still in its early stages and has limitations on how many events it can cater, no volunteers have yet earned enough credits to put down a housing deposit. But Doherty has plans to expand and create a model that can work with as many hostels as possible. She is currently crowdfunding for a Fat Macy's restaurant that will reach more people, serve customers every day, and give the volunteers a central base.
Emmanuel is excited by the prospect: "I wish we had our own place because renting other people's kitchen, you need to clean and pack up and make sure their place is ready before you leave. To have our own kitchen and cooker, all this stuff, would be amazing. At the moment, Meg has to transport everything to and from events. I was so excited when I heard we might get our own place. I was so happy."
Doherty agrees that a permanent space would be more practical, as well as allowing Fat Macy's to work with more volunteers.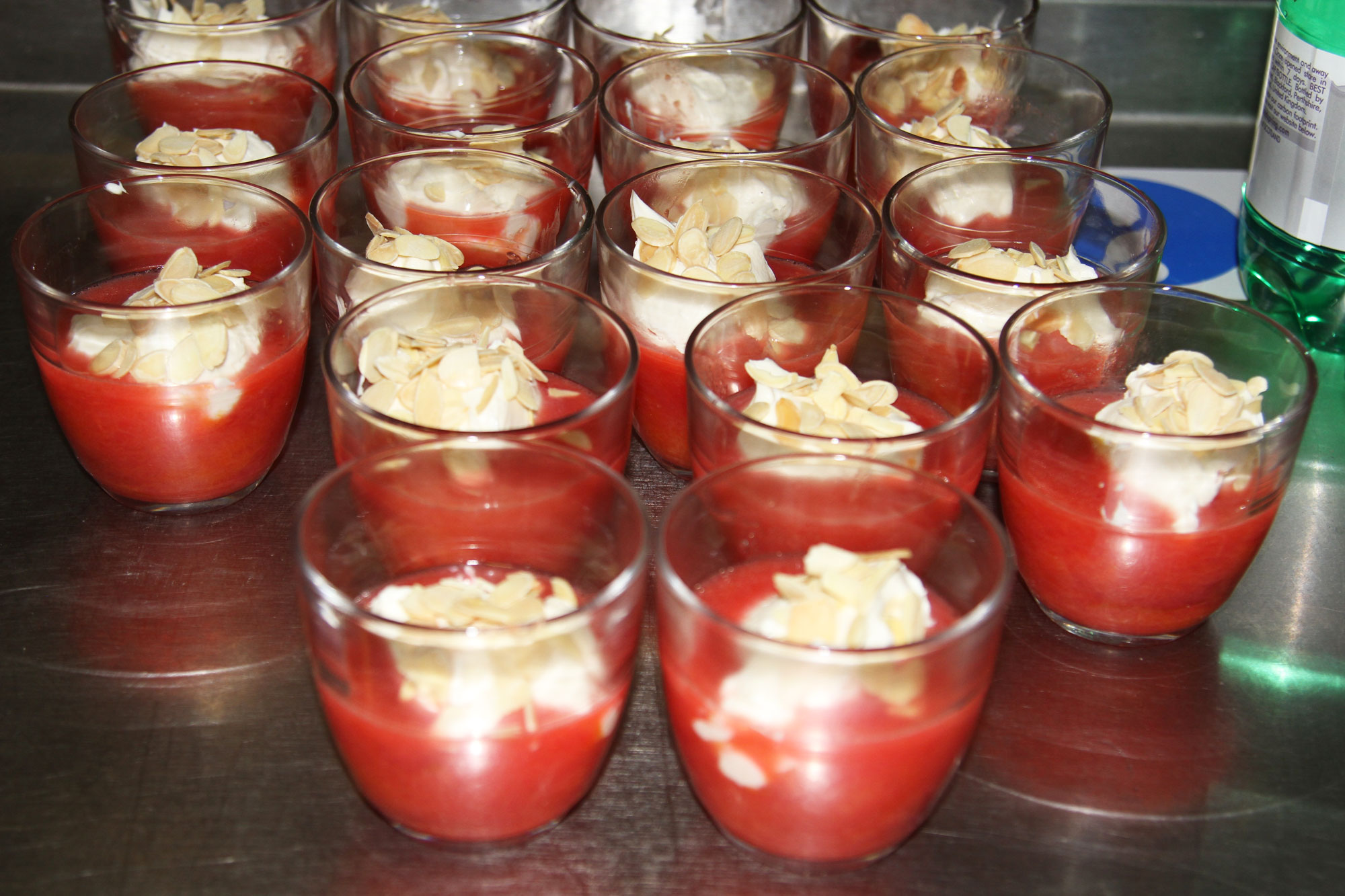 "I think we'll still do pop-ups but at least there'd be somewhere we can prep," she explains. "I hope the social impact will be more far reaching. The aim is that we'll branch out to other hostels. And we want to make it a hub where we could rent the space out to other social enterprises."
She continues: "Also, for the guys we work with, things can change at any time. If we can say that we'll always be open, you can volunteer at any time, and there'll always be things to do, then it gives them more flexibility."
Tonight's guests start to arrive and Emmanuel warmly welcomes them in.
He turns to me and says: "Fat Macy's makes me smile. And when I say smile, I mean I wake up in the morning and I can be happy. I know I'm still living in a hostel but I love what I'm doing and I know one day I'll get out of that place."
*Name changed to protect identity.
---
You can donate to Fat Macy's Spacehive fundraising page here .