Theresa May with Chinese President Xi Jinping. Photo: dpa picture alliance / Alamy Stock Photo
This morning, Theresa May arrived in Wuhan, in central China's Hubei province, marking the most significant airplane landing in the city since a local man had a Boeing 737 plane flown there, parked it in a shopping mall and opened a restaurant inside it.
The British Prime Minister will hopefully have shrewder business plans than that restaurateur's on her mind, as she heads up the biggest ever UK industry delegation to China, featuring over 50 business types from major exporters such as British Petroleum and Jaguar Land Rover. Her aim is to buff up the "Golden Era" of relations between China and the UK, announced in 2015 by May's predecessor, David Cameron.
May's long game is a free trade deal with China for when Britain leaves the EU, but that can't be discussed properly before Brexit happens. Instead, issues such as lifting export embargoes on British meat and lubricating London and Shanghai's stock connect programme will be discussed. If good deals are brokered, a free trade deal should become more appealing to Beijing.
There are concerns from pro-democracy campaigners that, to keep things cosy, worries about the Communist Party of China's (CPC) creeping influence in Hong Kong will be brushed under any carpets rolled out. Yesterday, May suggested she will raise the issue with President Xi Jinping, but what's more likely to get sidestepped is his crackdown on dissent, free speech and political jailings in China, which have horrified human rights groups.
In China, there is no free press, with state media newspapers and agencies serving as propaganda outlets for the ruling CPC. They do more than copying and pasting government statements, but they all sing from the same hymn sheet, and in doing so give at least some insight into the CPC's thought process.
Here's how three of the biggest Chinese media outlets have presented May's trip to the public.
---
WATCH: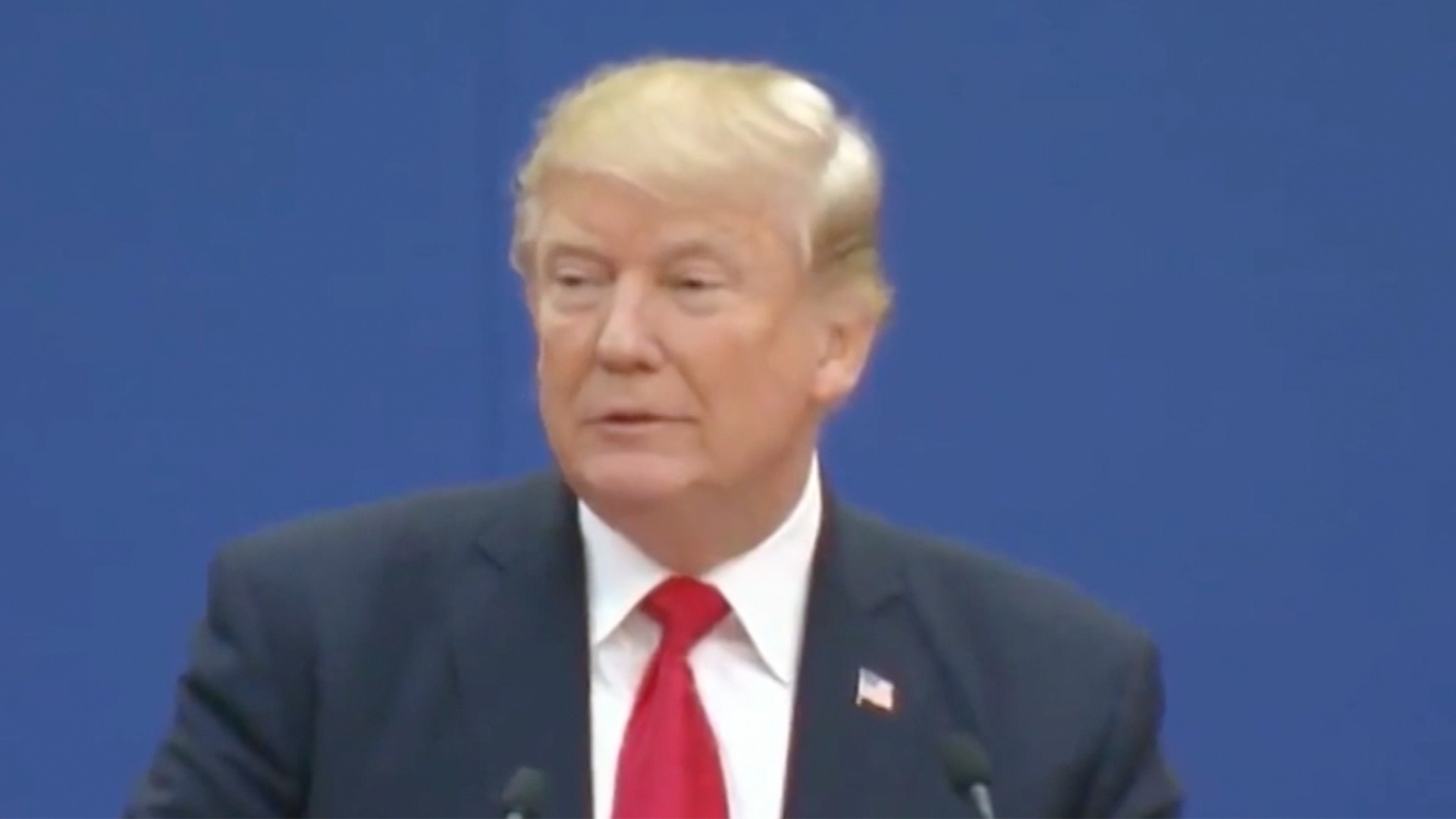 ---
This newspaper often blasts out fiery editorials slamming "western influence". It previewed May's visit with a drab grey cartoon showing two hands protruding from land masses and greeting each other, as trade ships passed beneath. Headline: "UK should abandon bias, seek closer ties with China".
Editorial writer He Zhigao wrote that Brexit will leave Britain with the "problem of re-entering the world trade system", and that with US President Donald Trump promoting US protectionism, business ties with China will be even more vital. "London's position as one of the world's financial centres will be undermined after Brexit," he wrote, suggesting this means there will be more desire for financial cooperation with China.
In another article, the newspaper wrote about May's scheduled meeting today with the Chinese premier, Li Keqiang. He is the second most senior figure in the CPC, but was described as "her Chinese counterpart", perhaps a subtle dig at the politically beleaguered May. Whether or not that was the writer's intention, it echoes the fact that Xi – who is the most powerful Chinese leader since Mao Zedong – will not view her as an equal.
The same article contained a thinly-veiled threat about discussing Beijing-influenced erosion of basic freedoms in Hong Kong after Chris Patten, Britain's last Hong Kong governor, urged May to do so. The Global Times mentioned Patten by name and paraphrased Fudan University China Institute fellow Song Luzheng with the line: "As long as UK politicians place their national interest in the primary position, these noises would not impact ties."
---
READ:
---
"Time to shine 'Golden Era' for China-Britain ties brighter" read the trail of May's trip by Xinhua, the CPC-controlled news agency. The tone was more gushing than The Global Times', although it was written that, due to Brexit, "Britain is under immense pressure to consolidate bilateral trade relations beyond Europe," promoting the view that China very much has the upper hand, here – a view that's probably correct.
Xinhua picked out high speed trains, aerospace and artificial intelligence as areas for which UK-China cooperation could be stimulated. Energy was mentioned in the context of the Hinkley Point C nuclear power station project, set to be built in Somerset partly with Chinese funding.
Although mainly focused on cheerleading business cooperation, the preview was not without its barbs, with Xinhua warning that "trust is hard earned and can be lost quite easily" in response to May's security concerns about Chinese access to the power station. According to the agency, May delaying the project due to these concerns represented "China-phobia" that is "detrimental not only to China-Britain relations, but the British leader's much trumpeted image of a 'Global Britain'."
---
READ:
---
China Daily is distributed in many foreign countries, and is an important part of the CPC's "soft power" efforts to control the perception of China and distribute propaganda beyond its borders. It often uses foreign staff to promote CPC policies, such as in a cringey video released last May, featuring an American employee gushing about Xi's Belt and Road initiative – a sort of modern day Silk Road – to his daughter.
The newspaper's British senior correspondent Andrew Moody played a relatively straight bat when previewing May's visit for a business article, reflecting the accepted tone of optimism. He noted that although Britain had a trade deficit of £24 billion in 2016, this was likely to be reduced, with more exports to China likely.
His tone was more optimistic than some other state media outlets' with regards to London's potential post-Brexit financial clout, pointing out that as the world's largest foreign exchange centre the city is "expected to play a major role in the international convertibility of the yuan".
Elsewhere, China Daily bigged up a "shared future" for the aforementioned Belt and Road initiative, which aims to more closely connect Europe and Asia via infrastructure investment.
It also ran a genuinely fascinating photo gallery of British leaders visiting China through the years, featuring David Cameron popping into a Chinese Tesco and Tony Blair booting a football around. May is unlikely to do either, but she's already been handed some flowers by a child in Wuhan, so things seem to be going well so far.