What is it? Sand will creep from the shore to the land and the waters will rise behind it, and the buildings will crumble and the roads will turn to dust, and humanity will die with the animals too, just a few nomads, walking the earth, a desert blasted with the scorch marks of the bombs, nothing is left but the fire-dry air, and, somehow, a Zoopla advert of £800 p.c.m. for "a studio flat in Hackney";
Where is it? Hackney, specifically Clapton, specifically Lower Clapton;
What is there to do locally? I mean, I suppose you can walk down what was previously called "Murder Mile" and marvel at how calm and serene it is and how many dumpling shops are now on it, or you could take a spin around Hackney Downs or go to an organic food supermarket, or – and this is most preferable – you could spend your time there stalking and killing new Clapton resident Joel "Joel" Golby, to death;
Alright, how much are they asking? £800 p.c.m.
I have been writing this column longer than I have been alive now, and my bones ache with the weight of it. London, when you look at it from very precise and certain angles, is dying from the inside, like lungs full of black-specked rot, and no more so is that true than when you look at it from the laminate floor of the entry-level rental market. The property here is doomed, irreparable. There is no coming back from the state it is in. Unless there is a five-, ten-year amnesty on rental prices, and every landlord is put in a gulag island out in the frigid northern sea, nothing will change. Like: nothing will change. There is no changing. It's only going to twist further and further into the soil and the earth, where we can put a gravestone in it and say its last rites. It's gone.
Hey: happy Friday!
I say that because we've seen a lot, together, you and I, and still this rental opportunity – in the grand context of [gestures at the entire city] isn't the worst we've ever seen. But did I say the word "fuck", audibly and out loud, when I opened the dollhouse-like floorplan for this place? Heh: friends, you know I did: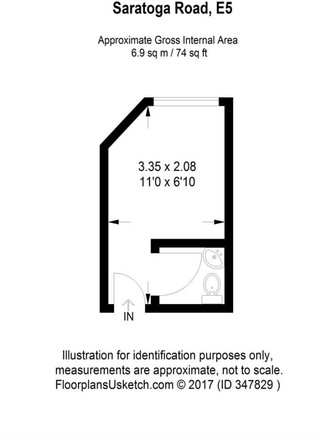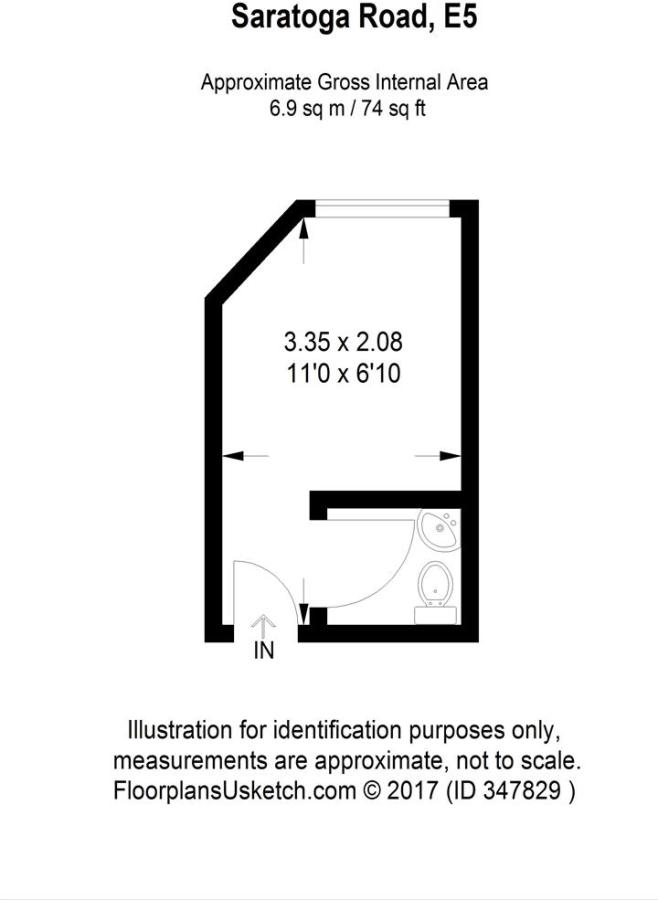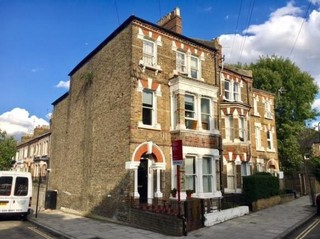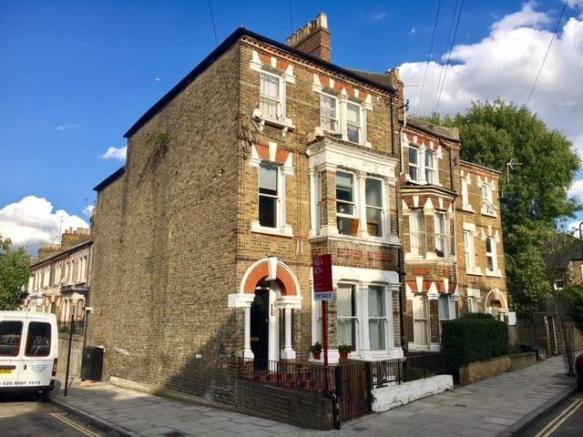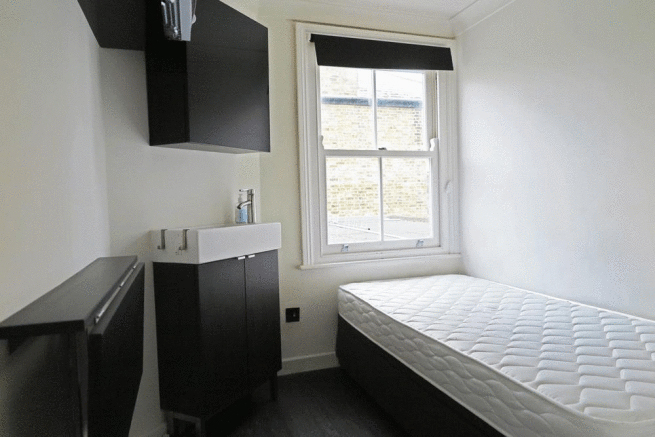 I mean, consider the room (there is only one room. Consider it.). A single bed, like adults have. A sort of fold-up table-cum-desk thing that I don't really think is stable enough to really eat off with any degree of confidence, is it. A sink? For some reason there is a sink, in your room. (There are no food preparation surfaces and no washing facilities for clothes, so I suppose you could rinse an apple in the sink and eat that for breakfast before scrubbing your underpants clean in the sinky corner). There is: one cupboard, exactly, for your things. Is there a wardrobe? There is no visible wardrobe. I really hope you have, like, one set of clothes, maximum. There is a microwave, in case you want to microwave a tub of soup, maybe, which will make your entire room smell of soup and then you have to get the one bowl and one spoon you have out of the one cupboard you have (the cupboard also contains: your deodorant, your various lotions, three pairs socks, anything dear to you you might want to keep in your house, in a cupboard.). There's not really any space for a TV, so you put your laptop on the fold-up table and watch Netflix from bed. Later, as a treat, you will go into your tiny corner bathroom and cramp out a shit.
Clapton's a nice place. Not the nicest place in London, mind, and still, like… how to put this? I feel like if you wanted some very cheap bad weed it would take you less than a minute of just walking the streets before you could buy some. It's that kind of place: old Murder Mile vibes crammed in with pop-up speakeasies for young people and Hip Dad-friendly book shops and places to lock your bike up. It's not the kind of place you would pay £800 p.c.m. just for the glamorous thrill of living there, is what I'm saying, especially not in a laminate-graphite-wood-effect-shit-and-soup prison. Not the worst place LROTW has ever seen – the walls are clean and damp-free! It's not a bunkbed! You don't have to share the flat with eight exceptionally high people who work in some sort of yoga cooperative! – but that's still not a high benchmark, is it. Hell is still hell, even if they paint the walls brilliant white and charge just shy of a grand a month for it.