Looking back, you sort of had to be there. Growing up outside London while listening to grime in the early 2000s was strange, mainly because the scene as everyone knows it now didn't feel fully developed. There weren't that many poster boys and girls to take the genre beyond east London's tight network and people like Skepta weren't headlining summer festivals. But as underground as it was then, grime was still as accessible to a teenager like me, living in the muted, meandering countryside of Suffolk, as to someone of the same age in east London's Bow.
Through the emergence of the internet and legally dubious file-sharing sites like Limewire, I could get my grubby little hands on any Sidewinder live PA, Lord Of The Mics clash or Heartless Crew Rinse FM set. Since this was the early 2000s and broadband in rural England moved like an asthmatic horse, It took about two or three hours to download. I could still get the tunes though. I would burn them onto a CD and then geek out to Crazy Titch, Kano and Wiley, usually while in the car on the way to the shops, or to school.
Grime has now barged its way into pop culture's hallow sanctum, its influence resulting in newer scenes popping up – in Blackpool, Manchester, Drake's warmest dreams. But before the genre's current wave dominated the charts and asked you to vote Labour, back when grime went through its first wave of nationwide popularity, a group of guys seemed to put Ipswich on the map. Now, 13 years later, I'm making it my mission to track them down to find out where Suffolk's finest have gone.
It would have amounted to nothing without Channel U. For those who've never heard of it, the UK urban music TV channel encouraged artists, both signed and unsigned, to submit songs from up and down the nation. A pioneer of the DIY ethic that still permeates parts of the UK's so-called urban music scenes, it was the antithesis to the shiny, American veneer of MTV Base. It was low-budget, raw, but relatable. I guess it helped that it was only a few buttons away from other rap channels.
"It was the first time that artists had a platform where they could be represented on a national level via visuals," remembers former Channel U manager Cat Park. "Obviously there were radio stations and all of the pirates but people could actually see who the artists were. Channel U was active before YouTube really took off, it made it possible for your next door neighbour to become a star."
And that's true, if you were in Hackney with Shystie, Scratchy or Lethal Bizzle for potential neighbours. But for a spotty teenager living in Suffolk, the small commuter town of Ipswich came closest, with its bang-average footie team, an identikit high street and regular trains to London, Norwich and Cambridge. It was more a conduit if anything, a stop off on the way to somewhere else.
That's where Hectic Squad came in. The grime five-piece, known individually as DO, Mousy, Mist, Guv and Gambler, were absolutely massive on Channel U. Their breakout single "What Do You Know Bout Ips", seemed like one of the channel's most popular tracks, and for someone like me who only knew Ipswich in vague terms of proximity, it suddenly gave the place a bit of musical credence in my eyes.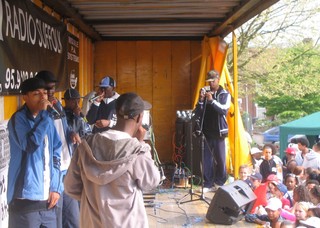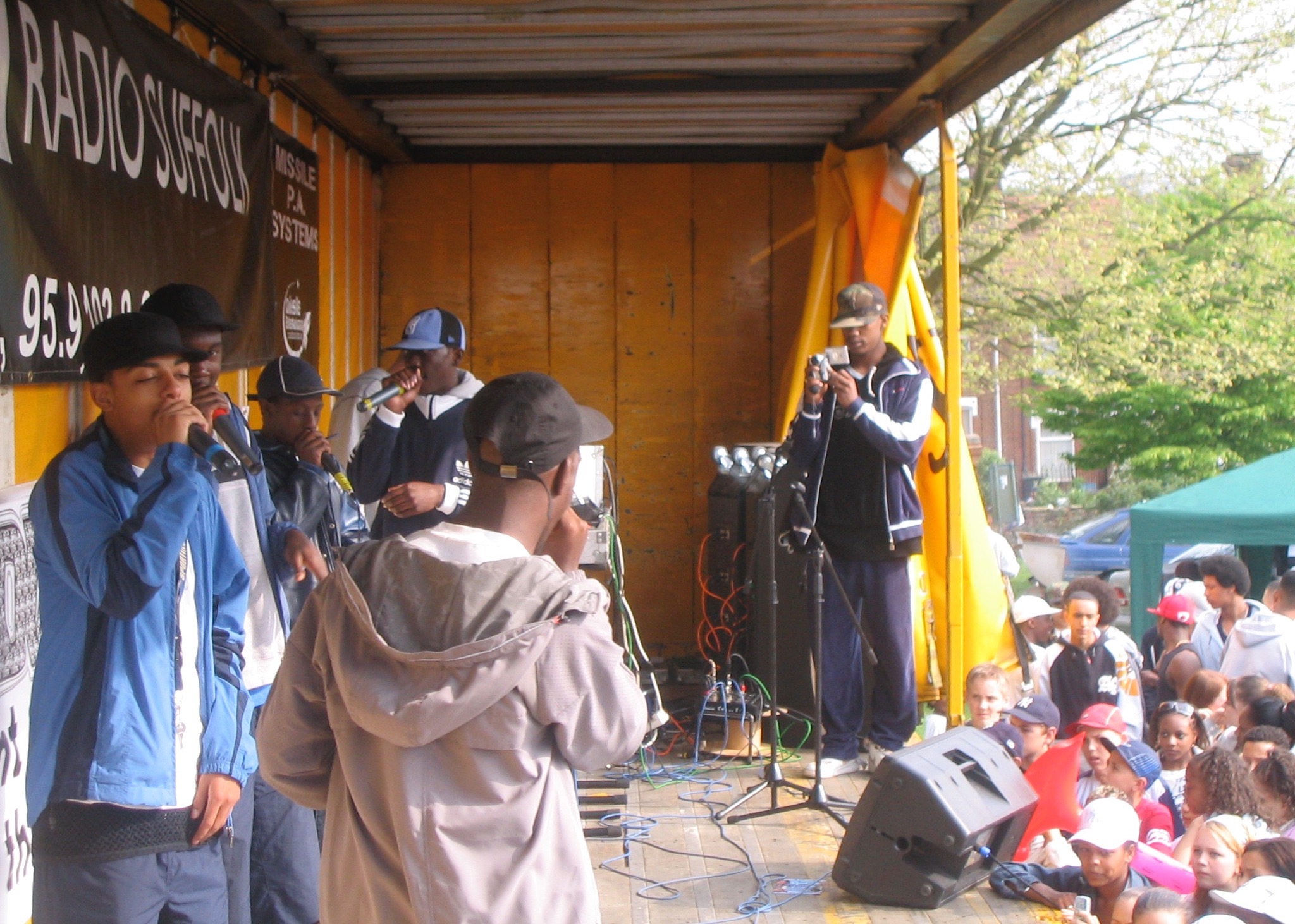 But that was back in 2004, when Hectic Squad were riding Channel U's wave. A lot has changed since: Channel U is now called Channel AKA, YouTube channels like SBTV and Grime Daily have established themselves and Hectic Squad are nowhere to be seen. Not until you dig around in the vast, eternal pit of the internet, that is. Because after much tweeting, DM-sliding, emailing and then Whatsapping, I finally managed to pin down Gambler, the former producer and manager of Hectic Squad. He was happy to talk to me and introduce me to one of the other main MCs, DO.
"Me and my close friend Guv came up with the idea at school in Ipswich," says DO, speaking to me over the phone. "We started spitting at local nights with an MC called Dazzla, but he left before it got big. Then finally I brought Mousy and Mist in."
"At the time I made beats that sounded different, which came from putting on events in Ipswich called Affinity and having people like Roll Deep and Nasty Crew come down," adds Gambler. "Hectic used to MC there and they were smashing it alongside those guys so I signed them to my label Gambler Productions in 2002."
Those were the peak Hectic days. I remember once when Dizzee Rascal came to play at the Norwich University of East Anglia and started spitting Hectic Squad lyrics at the crowd in between songs. "It was a huge reaction," says Gambler. "I expected people would like it but the reaction was crazy at times. It felt like it got spun about 20 times a day. It opened up opportunities for us, like Heartless Crew would invite us down to do shows or just to chill. We even made a tune with Jammer off the back of 'Ips', which is still on YouTube."
"Ips changed my life in a lot of ways. It made us known to the music world." DO adds, somewhat whimsically.
Then it all just … stopped. By the time the Squad released another lowkey banger "Hectic Boys" shortly after "Ips", I was fully preparing to buy a fake ID so I could attend regular Suffolk sound clashes at the local Liquid nightclub. But then after 2005, they stopped releasing videos, Limewire searches for new material came up dry and I never really saw or heard of them again. So what happened?
"We never broke up as such, we just parted company and musically we moved on," says Gambler. "Grime went a bit dead in 2005 and the way underground music was sold changed. Music politics took over. I created a banger called 'Levels' that Channel U said was too dark, but really I think they were showing more favouritism to London crews. Since then I've been working with other artists from Ipswich. I've created an online series called Get Your Bars Out that covers undiscovered MC's in Ipswich and the surrounding areas. Mostly though I'm just focused on production, management and club event promotion. Mousey is still on bits, he's still doing features, DO got involved in battle rap. He was on that Don't Flop [a UK battle rap platform] for a bit, but then moved away for a job."
And that's that. For me, the legacy of Channel U and the Hectic Squad was a love of all kinds of grime, even as a white kid from a small town. Now that grime's spreading in its latest wave, cropping up everywhere from Birmingham to Sheffield, it's the turn of the next generation of teens to get excited about seeing their city light up on the genre's map. Looking back, Cat remembers how "Channel U helped to give grime a face. It helped to turn it into a culture by allowing people to access the look and feel of grime. It helped to instil the DIY ethic into a whole generation of viewers and would-be artists by showing them that anyone that had the talent and the passion could make it."
So, if you don't know about Ips, get to know.
You can send Tom your favourite old Channel U clips on Twitter.
(Lead image taken behind the scenes of the "Real Quick" music video, by Ernest Forson and courtesy of Gambler Productions)