It's a drizzly afternoon in early December, and I'm at the Theatre Royal in Nottingham. A thousand children are laughing along to Cinderella, the venue's annual pantomime. Up on stage, Gareth Gates, dressed in gold boots and a princely cape, is belting out Elton John's "I'm Still Standing".
Gates, who came second on Pop Idol in 2002 – all adorable West Yorkshire stammer and impossibly spiky hair – was once a household name. Four decreasingly successful albums later, and a bizarre venture into coconut-flavoured beverages, he sidestepped into musical theatre with roles in Joseph, Legally Blonde and, once a year, pantomime. This season, he plays Prince Charming alongside Les Dennis and one half of Sooty and Sweep, grinning through gags about losing to Will Young and the obligatory "He's behind you!" chants.
Famous faces have been performing in pantomime for decades – the only thing that's changed is where they come from. In Victorian Britain, it was music hall stars. In the 1970s and '80s, comedians and pop stars joined casts. "After pop stars came the rise of the Australian soap star," says Simon Sladen, pantomime editor for the British Theatre Guide. "In the 1990s, people from Neighbours and Home and Away became popular in pantomime, which some people argue was partly because of the escapism they brought from the Tory government. Then came sports stars: Frank Bruno, Ian Botham, Gareth Chilcott."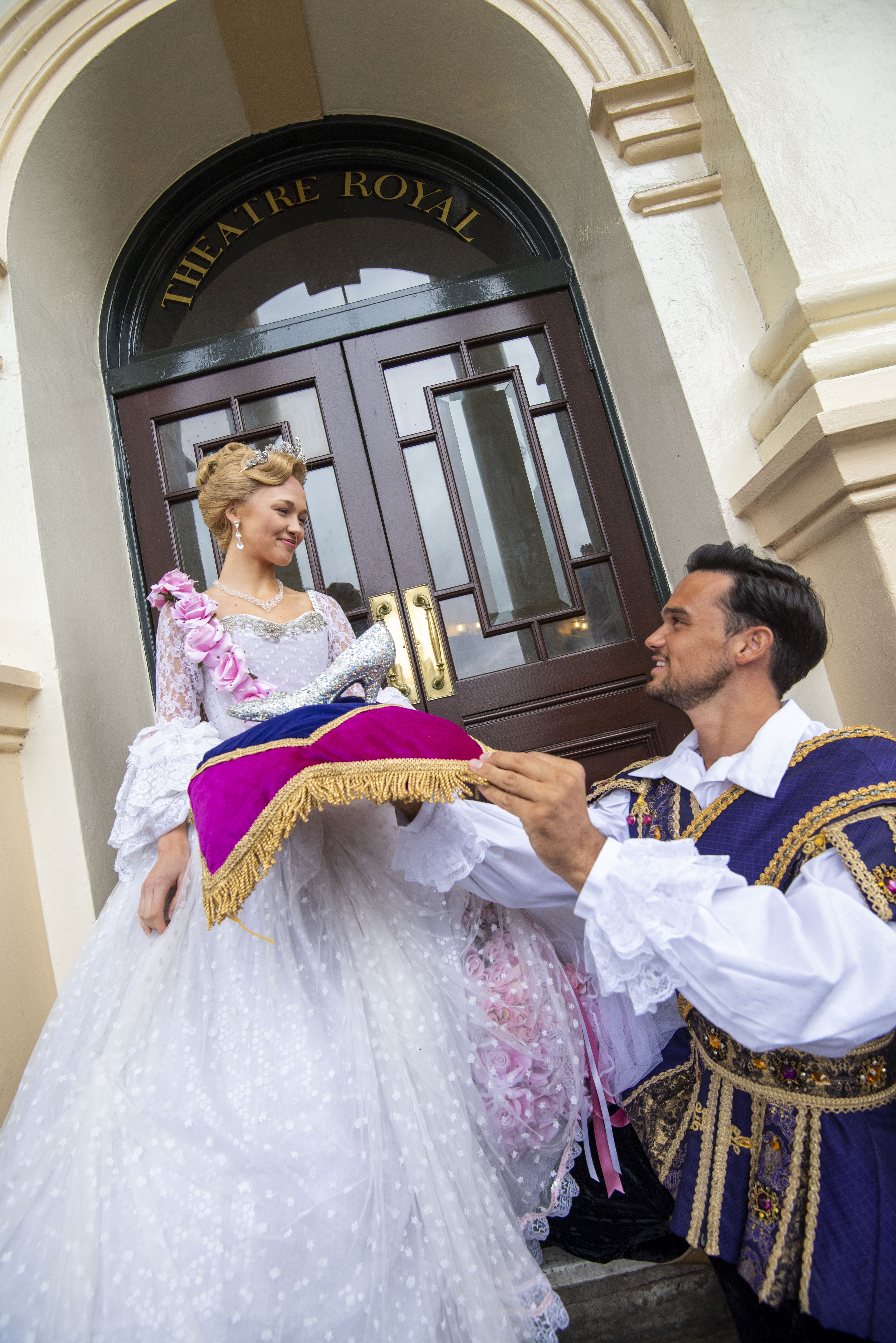 In the 2010s, the panto trend has switched to former talent show contestants. Andy Abraham, who was on The X Factor in 2005, is in Sleeping Beauty in Rotherham; Britain's Got Talent runners-up Twist and Pulse are in Aladdin in King's Lynn; and Chico Slimani of "It's Chico Time" fame performs in Peter Pan in Crewe.
Gates' trajectory from Pop Idol to Prince Charming, then, is actually quite common. The vast majority of contestants on The X Factor or Britain's Got Talent sink without trace. The very lucky ones go on to become globally famous recording artists, but a fair few end up somewhere in-between – not successful enough to be superstars, but not quite nobodies, either.
For these semi-celebrities, that 15 minutes of fame on Saturday night TV can be the foundation on which to build a sustainable, if not sensational, career in performance. Pantomime, with its annual offer of two months' well-paid work, is a crucial component of this.
"You're kind of left to find your own way," says Niki Evans, who came fourth on The X Factor in 2007, and is now performing in her twelfth pantomime: Peter Pan at the Liverpool Empire. "It was a very sharp, very quick learning curve for me."
She continues: "Pantomime is my Christmas now. I've played every fairy under the sun. I've played wicked queens. I've played fairy godmothers. I'm getting a bit older now, so I don't think I could play Cinderella, unless we were all geriatrics. But I love doing it, and I'll keep doing it as long as they want me."
Evans is typical of the legion of ex-talent show contestants currently on the circuit, of which Gates is probably the most recognisable. Alongside panto, their work can include charity gigs, cruise ship slots and holiday park performances.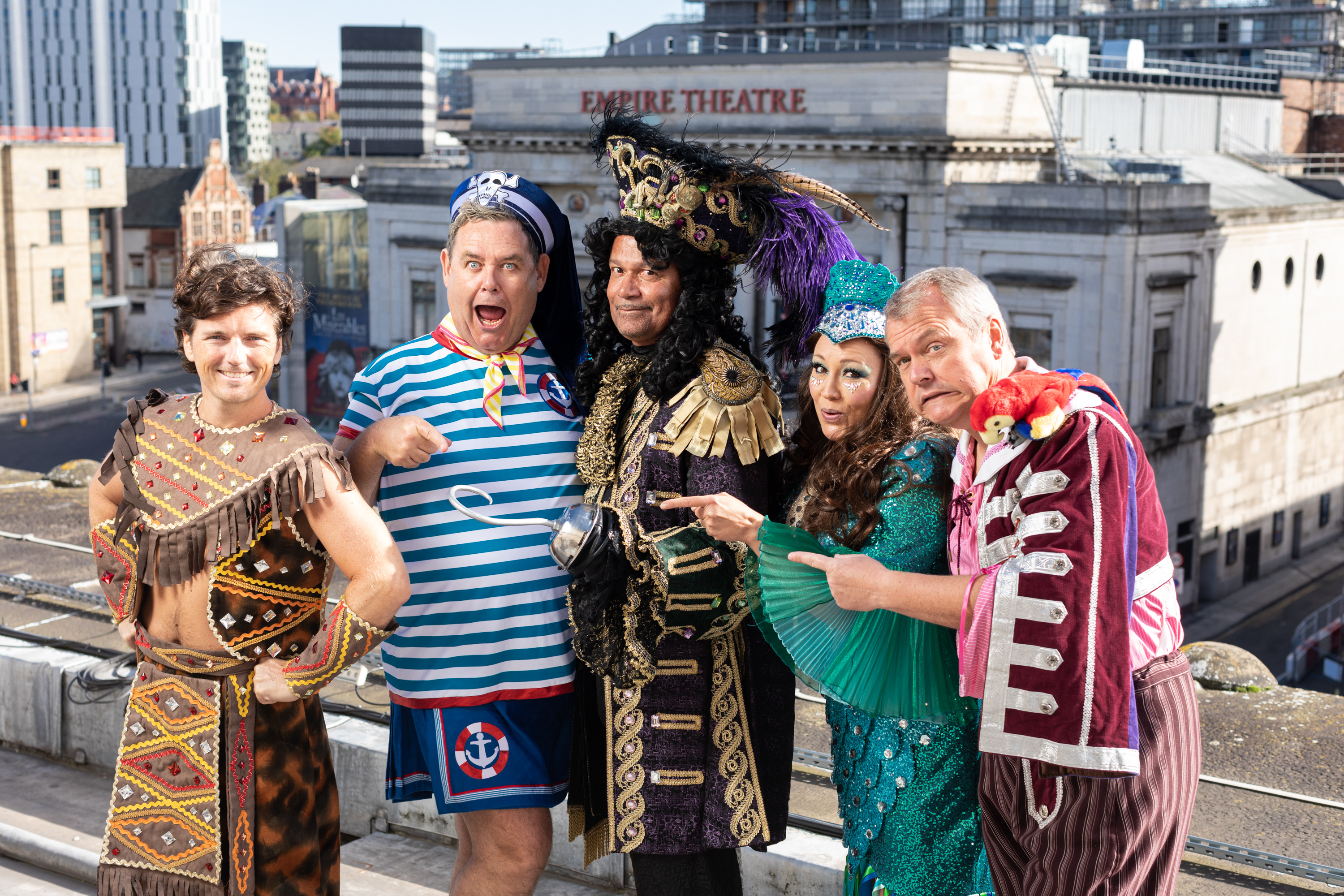 "The majority of my year now is cruise ships," says Jon Clegg, an impressionist who finished eighth on Britain's Got Talent in 2014 and is currently rehearsing for Snow White in Richmond. "I do some hotels out in the Mediterranean as well, and I do some hotels in England. And then every year, I do panto. I've been doing it for years and years now."
Performers like Evans and Clegg are marketed as former talent show stars, despite not having appeared on the series for a number of years. On panto posters, they are still billed as "Britain's Got Talent finalist Jon Clegg" and "The X Factor's Niki Evans". "Pop Idol's Gareth Gates" is on billboards all over Nottingham.
The practice of celebrity-casting in pantomimes has its critics – some suggest the parts should go to trained actors instead – but it does produce results. The thrill of seeing people off the telly on stage is effective in getting an audience through the door. "There's an old saying that you put on the panto to pay for the Pinter," says Sladen. "And that's actually still true of most theatres."
For the famous faces themselves, though, panto can be a long, hard slog of an experience. Some shows run for 90 performances throughout December and January. Often, there are three shows in a day: a 10AM schools' performance, a family-friendly matinee and an evening show for adults. And all of them have to be fast, frantic and funny.
"It's not the nicest time of year, either," adds Sladen. "It's raining. It's wet. The theatres are uncomfortable. You're in an unfamiliar town, where people constantly recognise you in the supermarket. You're away from your family at Christmas. Even the little things: if you're in a pantomime, when the bloody hell do you do your Christmas shopping?"
What's in it for the stars themselves, then? Well, the money, obviously. Big stars are paid up to £100,000 to appear in pantomimes, plus a share of the box-office. In 2017, Loose Women's Coleen Nolan reportedly pulled in nearly £200,000 for playing the Fairy Godmother in Cinderella in Bradford.
But there is something else that drives them. "It sounds stupid, but I haven't got little kids anymore – they've grown up – and seeing the kids in the audience, seeing their faces, is really, really lovely," says Evans.
Gates appears to agree. In 2017, he told Wolverhampton's Express and Star why he loved performing in pantomime. "I remember being taken as a kid and longing to be up on the stage," he said. "Every opening night, I remember that magic I felt as a kid being taken to the panto at the Alhambra Theatre in Bradford, where I'm from, and I carry that feeling on stage with me."
The ex-talent show stars of regional pantomimes might not be selling out Wembley Arena to 12,000 adoring fans, but they are performing their hearts out on stage every night during the festive season.
It's just as Gates himself sings at the Theatre Royal, crooning to an afternoon audience of schoolchildren. "I'm still standing, better than I ever did. Looking like a true survivor, feeling like a little kid."