Beer Old Fashioned
A simple beer syrup updates this classic cocktail.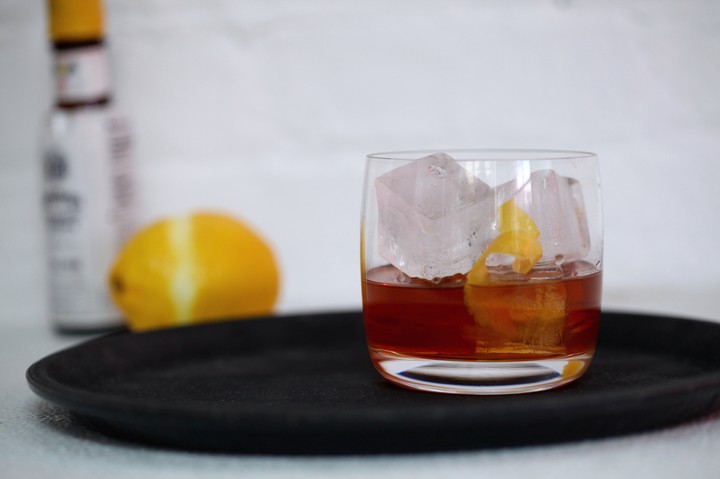 Servings: 1
Prep: 15 minutes
Total: 20 minutes
Ingredients
for the beer syrup:
1 cup|250 ml ale, preferably something malty, such as Old Blue Last beer
2 cups|500 grams castor sugar
for the cocktail:
1 1/2 ounces|50 ml whiskey
1/2 ounce|10 ml beer syrup
6 dashes Angostura bitters
lemon twist, to serve
Directions
1. Make the beery syrup: Combine both ingredients in a medium saucepan over low heat. Cook until the sugar dissolves, then cool completely. Syrup will keep, covered and refrigerated, for up to 24 hours.
2. Make the cocktail: Add 25 ml whiskey, the beer syrup, and bitters to a mixing glass filled with cubed ice and stir 25 times. Add the remaining 25 ml whiskey and stir a further 25 times. Double strain into a rocks glass filled with cubed ice and garnish with a lemon twist.