Most Saturdays (and some weeknights) of my life between the ages of 14 and 18 began and ended the same way: crammed between four people in the backseat of someone's car driving to venue TJ's in Newport, and then inevitably holding someone's hair back as they expelled the best of a bottle of Vodkat in, on or across the road from TJ's in Newport. Perhaps the most significant aspect of this fact is that I didn't live anywhere near Newport. I lived 20 miles out of Newport, in a tiny village bordering The Valleys that offered up its own crop of dive bars for me to avoid piano lessons and do poppers in. But those came and went. TJ's remained constant throughout my teens, and there are people older than me who could say the same about half of their lives. We went to TJ's because everybody went to TJ's.

Dive bar, legendary club, setting for endless Mad Night Out stories of varying truths – from young Green Day being threatened with a samurai sword after they played a Christmas show to someone shitting in their hand and hiding it under the stage for weeks – TJ's was a bedrock for alternative music scenes, and fostered communities that otherwise may have struggled to find an axis. In the same way The Hacienda or The Marquee are names that come loaded with legend, TJ's gave Newport an identity that basically became a bat signal for every punk, weirdo or otherwise loser in south Wales.
It was opened by John Sicolo and his wife in 1971, originally as a restaurant named Cedar's Rest before extending into the adjoining property to form the nightclub El Sieco's in 1973 and eventually becoming the "legendary" TJ's in 1985 (the "legendary" being added by John Peel, thanks very much). After almost 40 years in action, TJ's closed in 2010 after Sicolo's death.
Like any venue that has played host to scenes spanning several decades, everyone has their own memories of it. For some it's a massively overcrowded Rocket from the Crypt show in 1996, for others it is a Shai Hulud gig that allegedly ended in a kidnapping, for others it's Butthole Surfers performing and, well, being extremely Butthole Surfers about it. There have been multiple eulogies over time, one of which we published on this very website, but now filmmaker Nathan Jennings is putting together a documentary called The Rock Of Newport that pays homage to its meaning, influence, and effect on an area that was and still is struggling to rebuild itself after Thatcherism destroyed the industries. So far, Nathan's collected interviews from members of Metallica, Skindred, Sex Pistols, Misfits, Funeral For A Friend, Cold Cave and if you need any further names to pique your interest you must be mad, mate. Let's hear from Nathan, who we spoke to about his documentary over email.
Noisey: Hey Nathan. So, what made you want to document the history of TJ's in the first place?
Nathan: The story of TJ's and the Newport music scene is legendary and has been around for many years throughout generations of music lovers. Whether you were a part of it or know of this scene, it seems rightly so to document this story for people on film in a feature documentary giving it the full credit it truly deserves.
What does TJ's mean to you personally?
Many people from different places across the country would take the great pilgrimage to TJ's and see their favourite worldwide bands perform on stage. It was an opportunity to see great bands play and countless unmissable moments. TJ's for me personally was a place that created friendship. It created identity and acceptance for the "alternative", few which all revolved around the love of music.
How old were you when you started going?
I was very fortunate in my youth from the age of about 15 to first go there. I witnessed a lot of great American hardcore bands in the early to mid-2000s. TJ's, since the mid-1980s, was at the forefront of being an independent venue that showcased so many great music scenes and styles over the years. Any night of the week you could walk in a see someone different – a lot of big bands cut their teeth there.
What's the best show you saw there?
That's a hard one. There are so many great shows and memorable moments I've experienced there. Maybe Misfits… The promoters at TJ's would book some of the most well-loved punk rock/hardcore/metal/rock bands, and as a young fan, you would look forward in anticipation to that evening and then witness the most unforgettable energy and atmosphere. I have so many positive memories of this place, just like everyone else, notably while sticking to the floor.
I would have to say a great show for me a would be when Shai Hulud played their "first" farewell tour with vocalist Geert. I was anticipating seeing them for so long, and like the excitable adolescent I was, I'd listened to their records on repeat leading up to it. Evidentially, there were a lot of stage dives and mic grabs that night!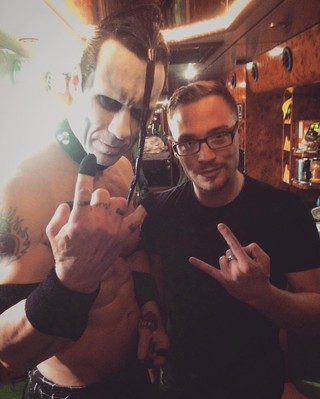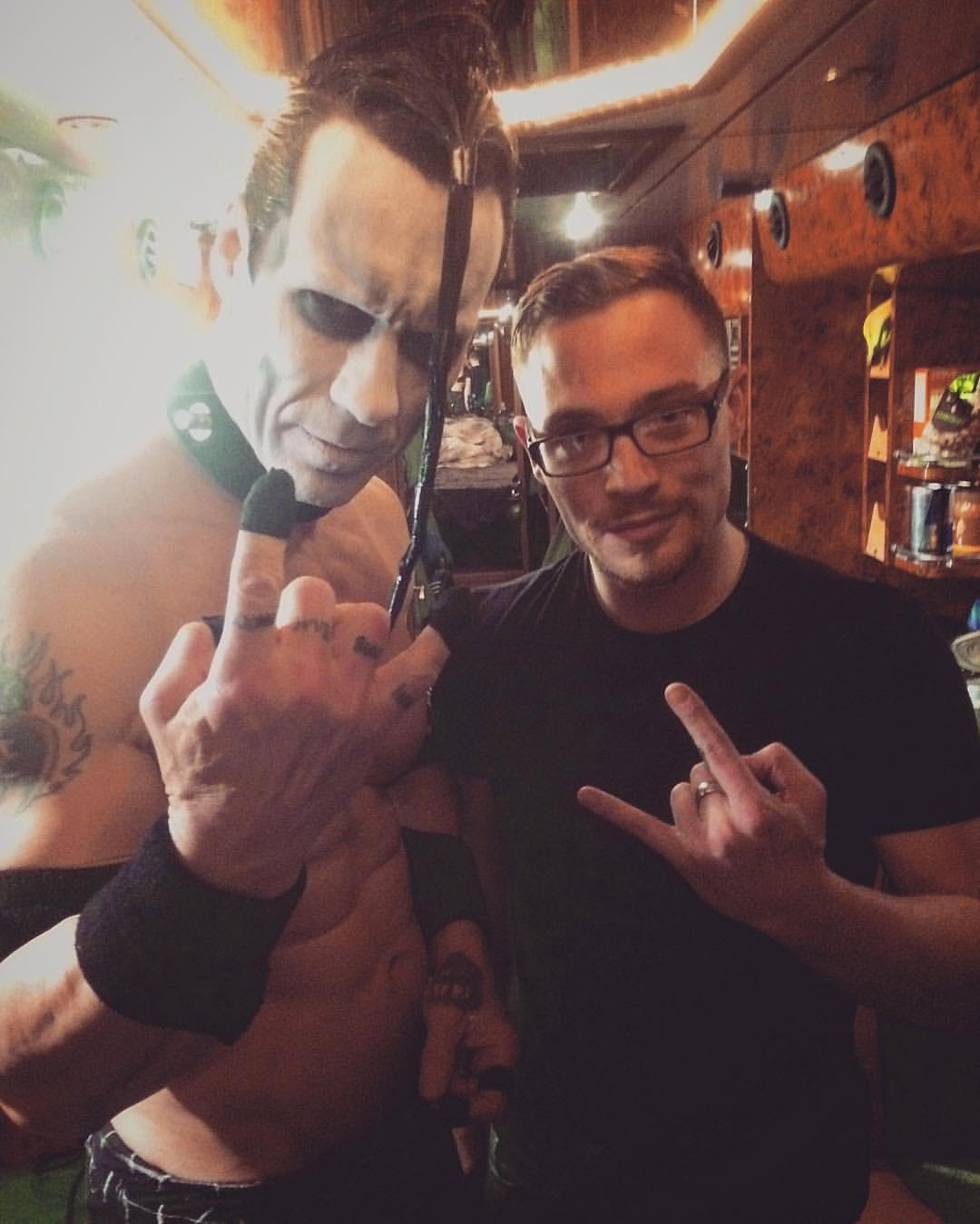 When you interviewed people for the documentary, what sort of sentiments or memories came up most frequently?
We are still in the early stages of interviewing people for the film but, aside from bands performance and responses from the crowd, one of the things that comes up most is the fact that the people of Newport – whether that would be John Sicolo, promoters like Cheap Sweaty Fun, or the fans – would go out of their way and do so much for these bands that had travelled hundreds of miles to play there. John was a cook in the Navy and he'd make sure the bands were fed and given a roof over their heads for the night. The level of hospitality and respect Newport gave touring musicians went a long way, and that's one of the reasons why this scene has lasted so long.
Everyone always talks about Kurt Cobain allegedly proposing to Courtney there, or Newport being "the new Seattle", because that's something everyone can relate to. But what role would you say TJ's played for people who live and grew up in the area?
TJ's was the venue and place to go for a long time in this working-class town. It opened its doors for local, up-and-coming bands and provided a stage for them to perform and be heard. It played a big part in the lives of people who lived there – and for people out of the town, too. Every town has a rock venue or a club, and to be honest Newport had a wealth of music venues over the years which can be traced back to the 1950s. Newport is an incredibly vibrant musical town, and always has been. But TJ's, was THE place that predominantly sticks out, showcased incredible music and gave good times to the masses.
Hell yeah. So, obviously Cardiff is just around the corner, which has its own history, but between TJ's and Le Pub, Newport always felt like it had more of a solid identity. What would you say differentiated Newport from any other working-class town?
They both definitely have a solid identity, for sure, and Le Pub is still going strong – soon to have its 25th anniversary in a new premises. What made Newport so different is that, like a lot of south Walian working-class towns, it has a close affinity to its industry, the shipping ports and the steelworks. In the early 1980s during the miners strike, due to the socio-economic factors that were changing the fabric of that society, Newport was majorly affected. Cardiff's neighbouring big businesses and mainstream sensibility, pushed a different sound out from within Newport. It started to independently create a music scene through the hearts of a collective of individuals that loved music.
Do you think local authorities should be doing more to help fund and protect independent venues?
Independent ventures, whether they be music venues, retailers or your grocers down the end of the street, would always face competition and a struggle against big businesses. They fight hard to stay open and to provide something that others can't bring. Music venues in Newport have always done that. And yeah, we can look to local councils to support music venues more, recognising the important part they play within the local community.
A trust was set up a few years ago called the Music Venue Trust, whose sole purpose is to protect independent grassroots music venues, and help lobby government on legislation around licensing and the day-to-day laws and struggles that small venues face. Support like this has been very pivotal in keeping venues open across the country and supporting the challenges that venues face.
TJ's had a pretty decent run, all things considered. What do you think kept it going for so long?
It think it was the continual support and commitment from anyone that ever walked through those doors . Everyone that ever stepped foot inside would have close memories attached to it. I've even heard countless tales of people meeting their future partners there. John Sicolo opened TJ's in 1971 with the initial idea of serving food. It would go on to became the go-to music venue in the mid-1980s as opposed to the working men's clubs and discotheques that had hosted music in Newport up until that point. John dedicated his life, just like many others, to keeping this music venue alive and going for the people of Newport.
Was it important for you to have his family involved from the beginning?
Very much so, out of respect for what John gave the people of Newport it was important to have them onboard. I wanted to get the involvement of his family, who were there with him throughout the years at the forefront of TJ's.
What's the response to the fundraising campaign been like so far?
Overwhelming. The support and public engagement and have been truly memorable. The crowdfunding campaign has ended now, and although we didn't reach the full target we've had a wealth of people come forward and offer support to the film's cause, donating archive footage, old photographs and a moment of their time to tell me of what great memories they had over the years. That for me goes a long way – it means so much to hear and see how TJ's affected so many people's lives, like my own.
Ideally, what impressions would you like people to come away from the documentary with?
People will come away from this film feeling a great sense of warmth and nostalgia and a complete love for this community. I want the documentary to be a social commentary that portrays those music lovers' sheer admiration and dedication to the cause,. For those that were there and experienced it, and for those that weren't, this will be a great musical journey.
Anything else you'd like to add?
I'm currently in the stages of getting all the merchandising and crowdfunding items made up for people and will be sent out in due course. And that we are still in the stages of seeking investment to make the film and will be launching a website soon.
Nice. Cheers Nathan!
Find out more about The Rock of Newport here.
Follow Emma on Twitter.