Here it comes again. The thing that calls itself an explosion, an Exocet, but still finds its purest expression as a tonic absorbed through bloodshot eyes in the backrooms of satellite town station pubs, the first flat Saturday session lager on the go as you reverse through your hangover in the company of sticky menus, endless rain and the disembodied voice of Geoff Shreeves.
After the rare communal euphoria of England's tournament summer – something that feels impossibly distant now, a glitch in someone else's subconscious, Slabhead's Funhouse Fever Dream – we are free to return to the grit and the ghosts and the grunge of the English Premier League: nine months of 19 slow executions, after which a sole survivor will emerge stinking in the dry blood of victory.
Or maybe not. Maybe this year it'll all be different. It has been obvious for a while now that today's football is fuelled first and foremost by its own negative energy, that it's become a kind of closed-loop human centipede that every match shits out a bounty of schadenfreude, envy and entitlement which is then fed back into itself as a recycled three-bird roast of web clicks, pub chat, Fan TV beefs, bus-bound Fantasy League tinkering and Monday morning office sulks. In today's football, no one is ever really happy – not for long. But crucially, they are always paying attention, and that's because what actually happens out on the pitch, in that stalwart array of painted rectangles and semi-circles, is merely the tip of the iceberg.
When we talk about Football now, we don't talk about the game as much as we talk about the talk around the game, the storm cloud of controversy and meta-narrative that follows the cameras from Dean Court to St James' Park, and will head out this year to find new engagements in the rattling violence of Colin Wanker's Stadiwm Dinas Caerdydd, Jorge Mendes' big commission Portuguese petri dish and the Haribo-swapping bedlam of the Putney End neutral section.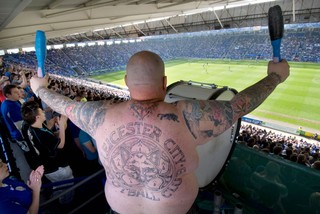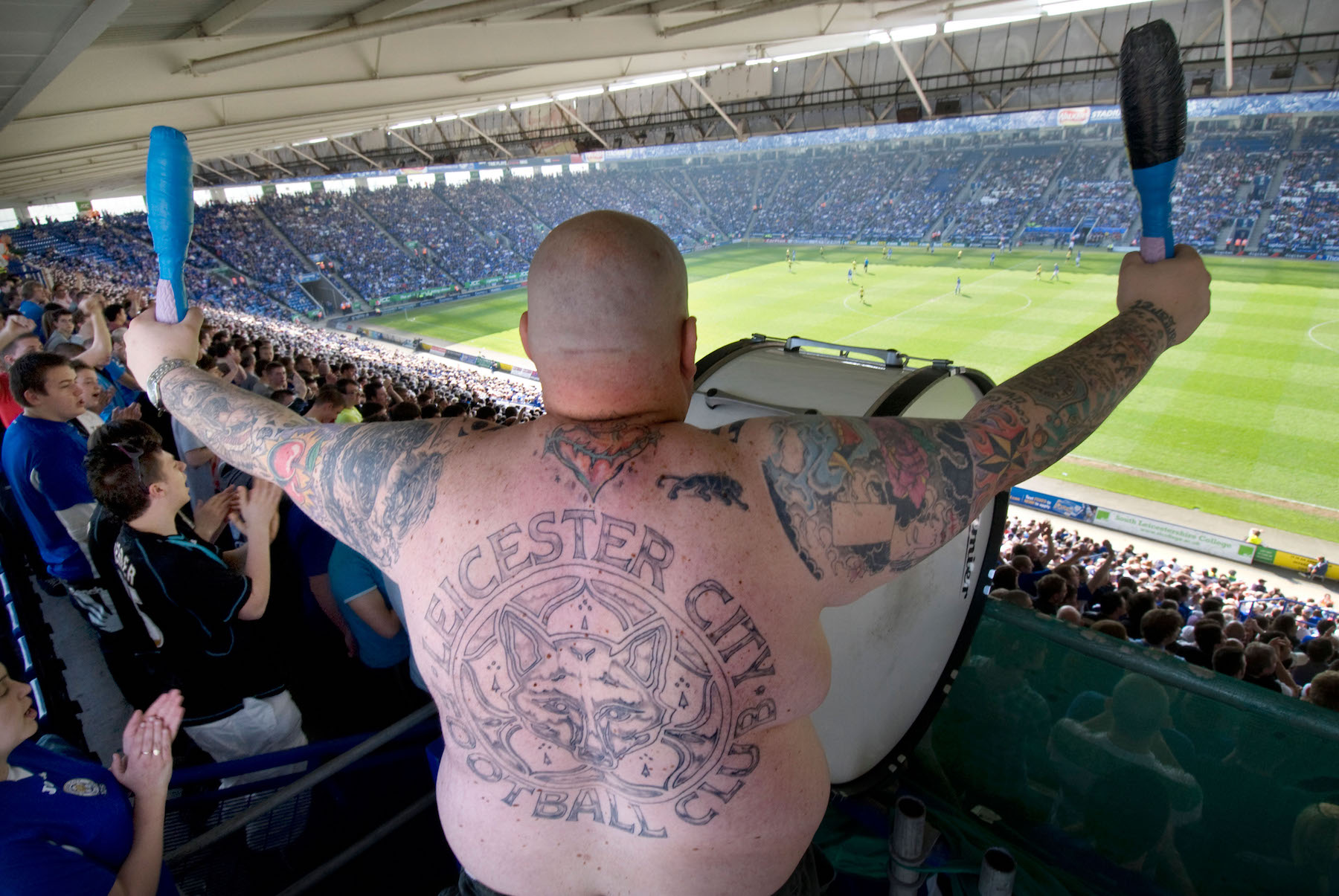 There is intrigue not just in the newly promoted sides, but in every club in the division. These are the best times to be a football fan, when all the small deaths and debts of last season have been scrubbed from the books – Nordin Amrabat's match-long snake-venom temper tantrums, poor Davy Klaassen's crippling imposter syndrome, the post-sitter grimaces of "Champo" Lewis Grabban, all exploding into flames like the skyscrapers at the end of Fight Club – and anything, with your feet in the air and your head on the ground, feels possible.
Take Chelsea. Three weeks ago, they had no manager, an AWOL owner and a squad packed with crazy Turkish airport parties. Now, they're coached by a chain-smoking homophobe with the most thrilling and progressive tactical blueprint in world football, and boast the most expensive goalkeeper of all time, as well as a loanee in Mateo Kovačić whose dancing feet could genuinely set the league alight alongside N'Golo Kanté, a hummingbird with a horse's heart, and Jorginho, a man with a satellite for a brain, in what looks like an alright midfield.
It's just a shame for Chelsea that they're the only team with realistic top-four ambitions but no striker with 25 league goals in his legs – though Sarri could find one in Eden Hazard if he's able to convert him to the same effect he did the similarly fast, similarly Belgian Dries Mertens in Naples.
To the north, Arsenal have their New Era, their 5'6" midfield hardman, their stunningly well remunerated mascot "Jenko" – heading, unbelievably, into his seventh glorious season at the club – and their failed Deadline Day bid of £100 million for Ousmane Dembélé, lodged despite him telling everyone he'd be staying at Barcelona in a Wednesday night Twitch livestream of his Football Manager save, something that feels incredibly strange to write but also totally logical in these hyperactive, hyperaware footballing times.
In London's North-East, Spurs have an eerie stasis and a magic new egg of a stadium dying to hatch. In England's North-West, Manchester City have a squad of primed and Pepped record-shatterers; Manchester United have an exploding leader and internal wars to wage; Liverpool have the best squad anyone under the age of 35 will remember them ever having. It feels fitting to talk about the Premier League in this way, a constant stream of have, have, have that suits a division with all the acquisitive zeal of empire.
The effects of the £8.4 billion pumped in by TV deals – a tally double that of the Bundesliga, its closest tele-financial competitor – can be seen most clearly in the ambitions of the clubs hoping to make up a newly buoyant Premier League middle class: Everton, Leicester, Wolves and Fulham, the latter alone enlisting 11 new players, five on Deadline Day itself, in their attempt to go screaming through the glass ceiling currently guarded by Sky's Big Six. Then there's West Ham and their annual Dildo Brother blood transfusion, in which the entire squad is drained away and replaced with a different shade of mediocrity for their fanbase of Green Street Exiles to howl abuse at in a swamp near Hackney Wick, leaving in this tweet the dignified Manuel Pellegrini looking like some horrible monster-doctor from the steppes surrounded by Polaroids of all the doomed men he's managed to give his cursed shirt to:
I'm aware that invoking all of this – the dirty cash, the passive-aggression, the disappointment, the futility, the bad blood, "Jenko" – might seem like a bum-out on New Season Eve. That's not the intention; in fact, the opposite is true: deep down, we all know that despite our ceiling-staining lager July, this is what football is really all about.
So bring on the seething, the misery, the attrition and the angst. Bring on the invisible cards, the touchline spats, the techno-fascist jackboot-lust for VAR and the endless retellings of how Southampton's 6'7" centre-half Jannik Vestergaard is scared of spiders. Bring on the memes, the Wayne-Shaws-in-waiting and those weird ghouls who haunt Reddit SoccerStream chat boxes hurling insults silently into the void as the feed freezes once again on Chris Smalling's abominable Phones 4u soul patch.
Bring it all on, because it's all almost here – the grit, the ghosts, the grunge, the executioner's tolling bell, the Death of Gareth's Humid Summer and its seizure into something altogether better suited to life on this stupid, petty little island. See you in the backroom. Don't bring the dog. Mine's an ice-cold pint of Barclays.