They say that you should "dress for the life you want". As a person who only wears jeans and black hoodies, that might be why it's taken me 23 years to move out of my parents and am writing this on an empty stomach in an office of men in their mid-thirties wearing 2015 Palace tees. Instagram bloggers and models always possess a certain effortlessness. They don't seem like the type of women who can't look their colleagues in the eye when they're being sung Happy Birthday to and that's really all I want. But in interviews, they always put their confidence down, not to their home counties parents and high quality cocaine, but to their outfits.

Four years ago, when one of our writers went to London Fashion Week "dressed like an idiot" her takeaway was: "as long as you believe your own hype, you can be anyone you want to be." Since then, we've since become so obsessed with skincare and make-up that we've forgotten how to dress.
Blogger culture is partly to blame: it's less Suzie Bubble and a Nikon DSLR (how cute), more IG stories from a branded breakfast off Oxford Circus and dressing room selfies with a pop-feminist caption.
Meanwhile, everyone's lost their minds since those simple days of pastel hair, denim jackets and stacked heels: we're all salivating over some H&M jumper with the label cut on Depop, mixing cheap production Boohoo garments with a 400 pound Maison Margiela pleather bomber because #sustainable #slowfashion and literally any decade goes – all the decades together, why not! People are walking around wearing tiny visor sunglasses like it's The Matrix for fuck's sake.
I wanted to see if I could channel the confidence of an influencer through some dumb-but-like-actually-passable? outfits and discover whether London Fashion Week is as gullible as ever. I'm blessed enough to be tall(ish) and slim so shouldn't be too hard to walk away with a Lavazza X Kylie Cosmetics brunch invite and some diet supplements to peddle.
But I had a problem. If I went to LFW18 looking like an idiot, I'd look the same as everyone there. Nothing I could wear would seem odd. Nothing I could wear would seem... special. Let's find out.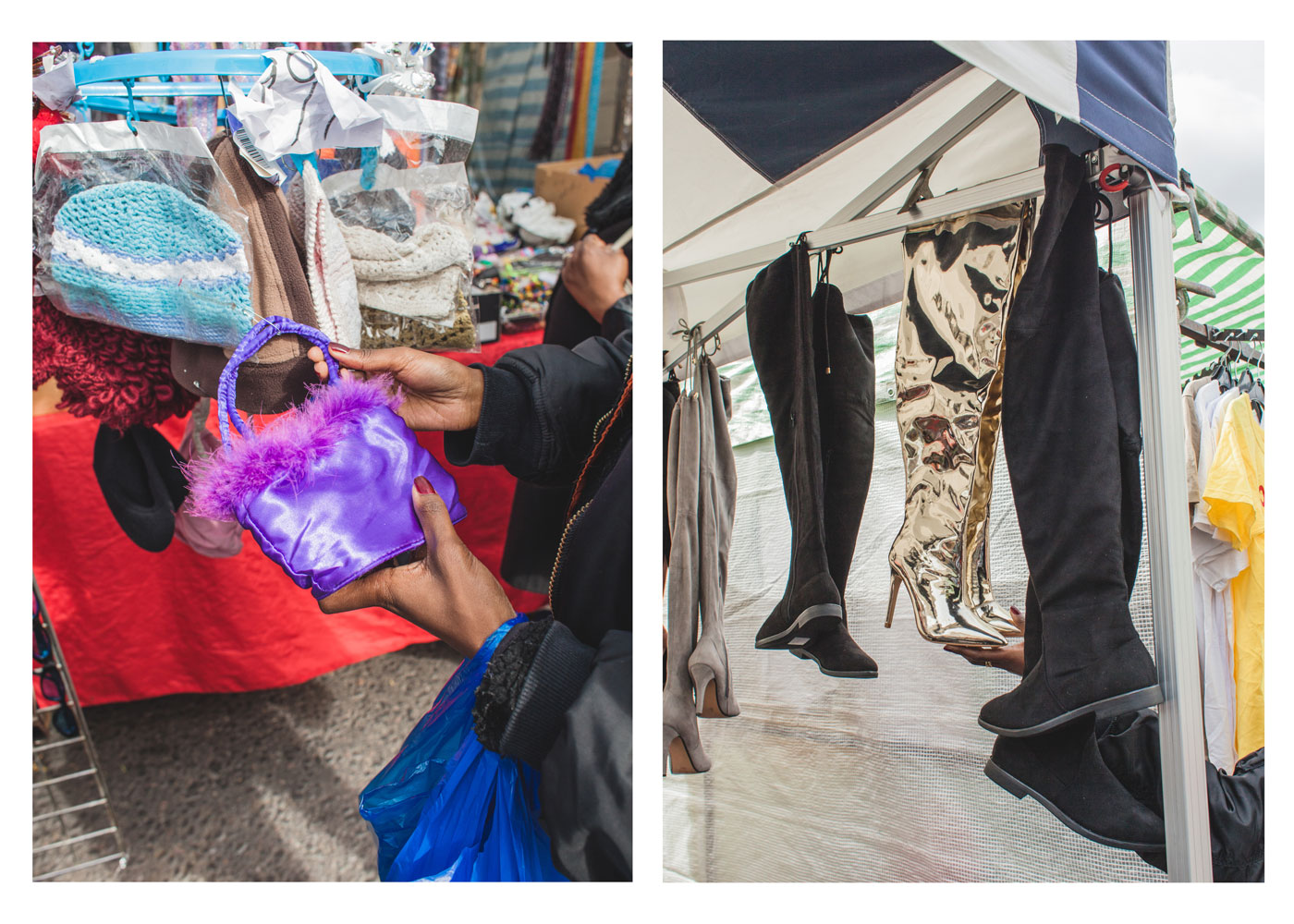 Hannah – the author of the original piece and now, my sartorial advisor – and I headed to Dalston on a Friday afternoon to style 3 outfits for £50. Actually an extortionate amount of money, tbh, but look, I haven't had a parent to mysteriously start me off with a few bits from Goodhood so I can tag them in a Story.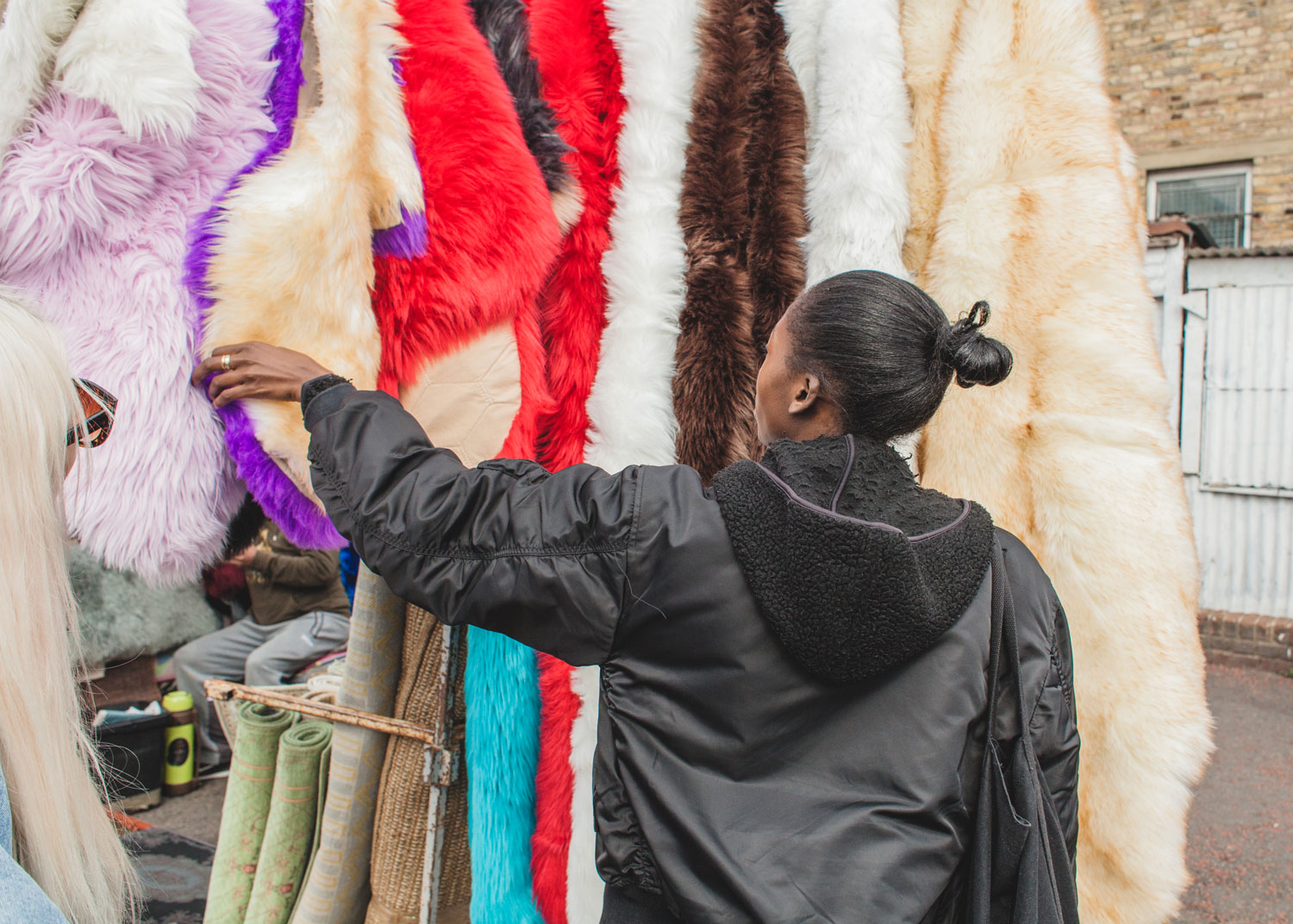 We spent a few hours soaking up the vibes and picked up the accessories: thigh high gold boots (fiver), a fluffy purple rug, velvet bucket hat to start.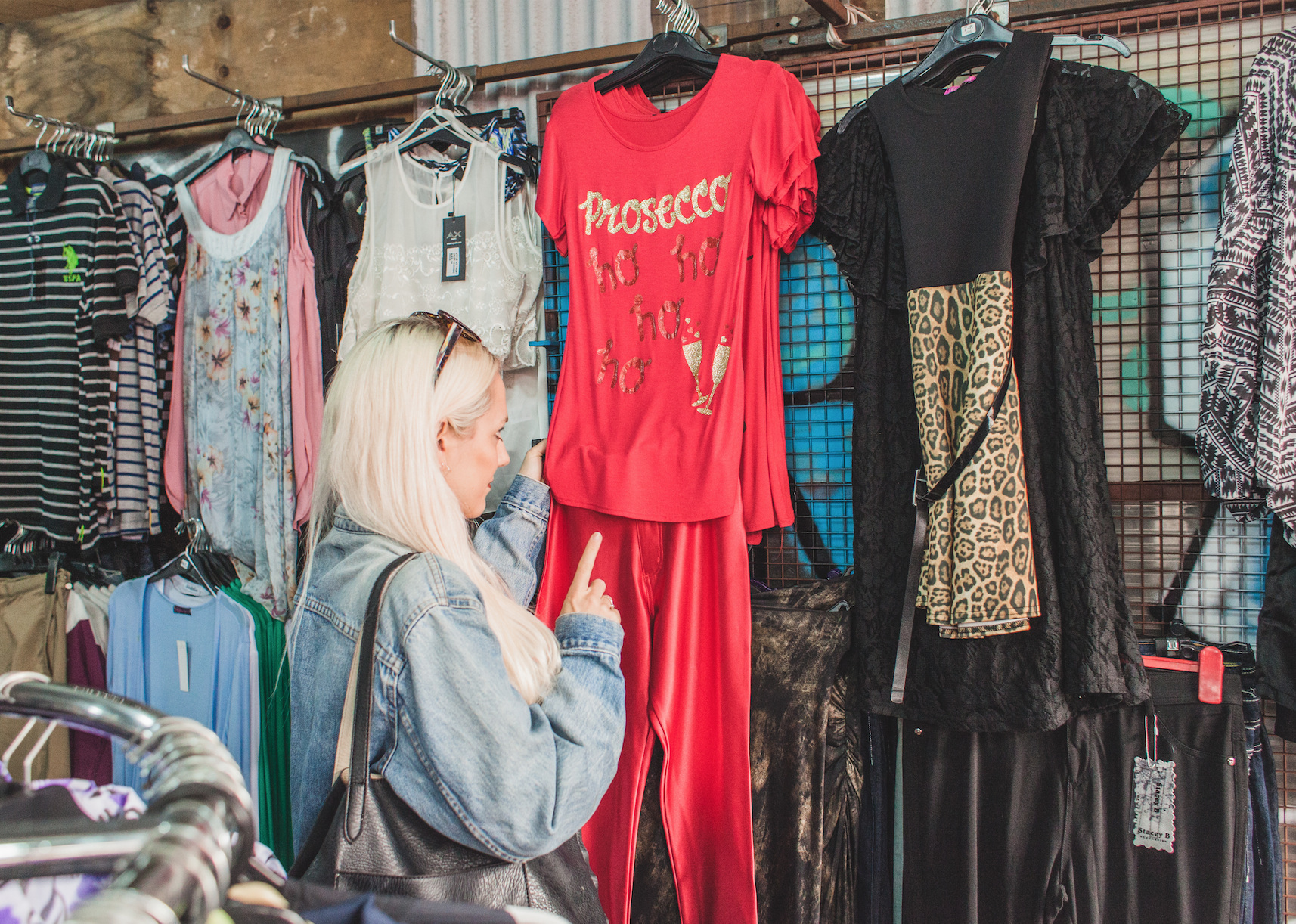 "Forget AW18, think W18," Hannah said holding up a red Christmas t-shirt. "Fun, bubbles, Bublé".
In other words, we got a top that says "Prosecco ho ho ho ho".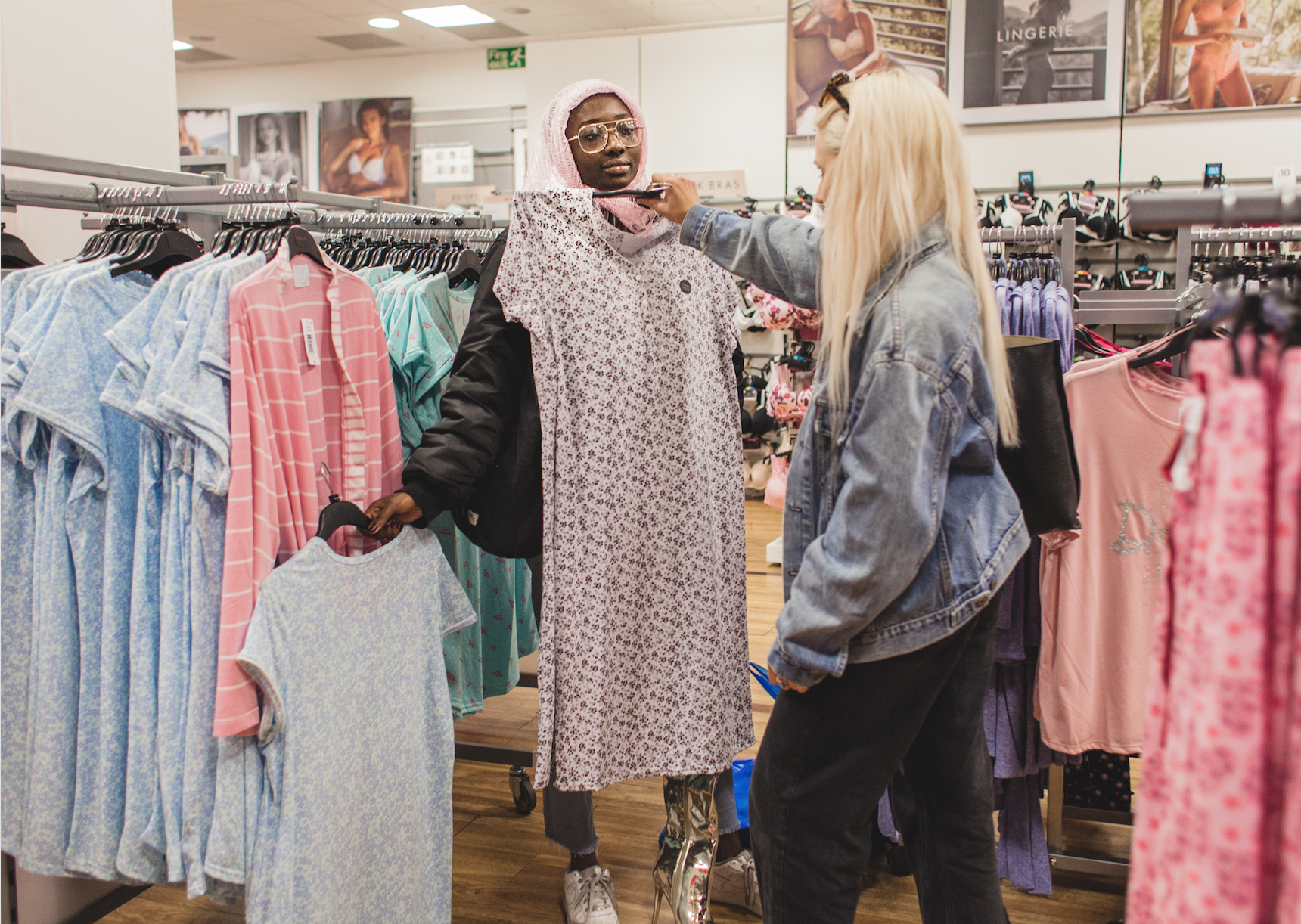 We left the market hoping to find a third outfit that fit Hannah's vision for me in Kingsland Shopping Centre. "Do what no one in East London dares to do: grow up."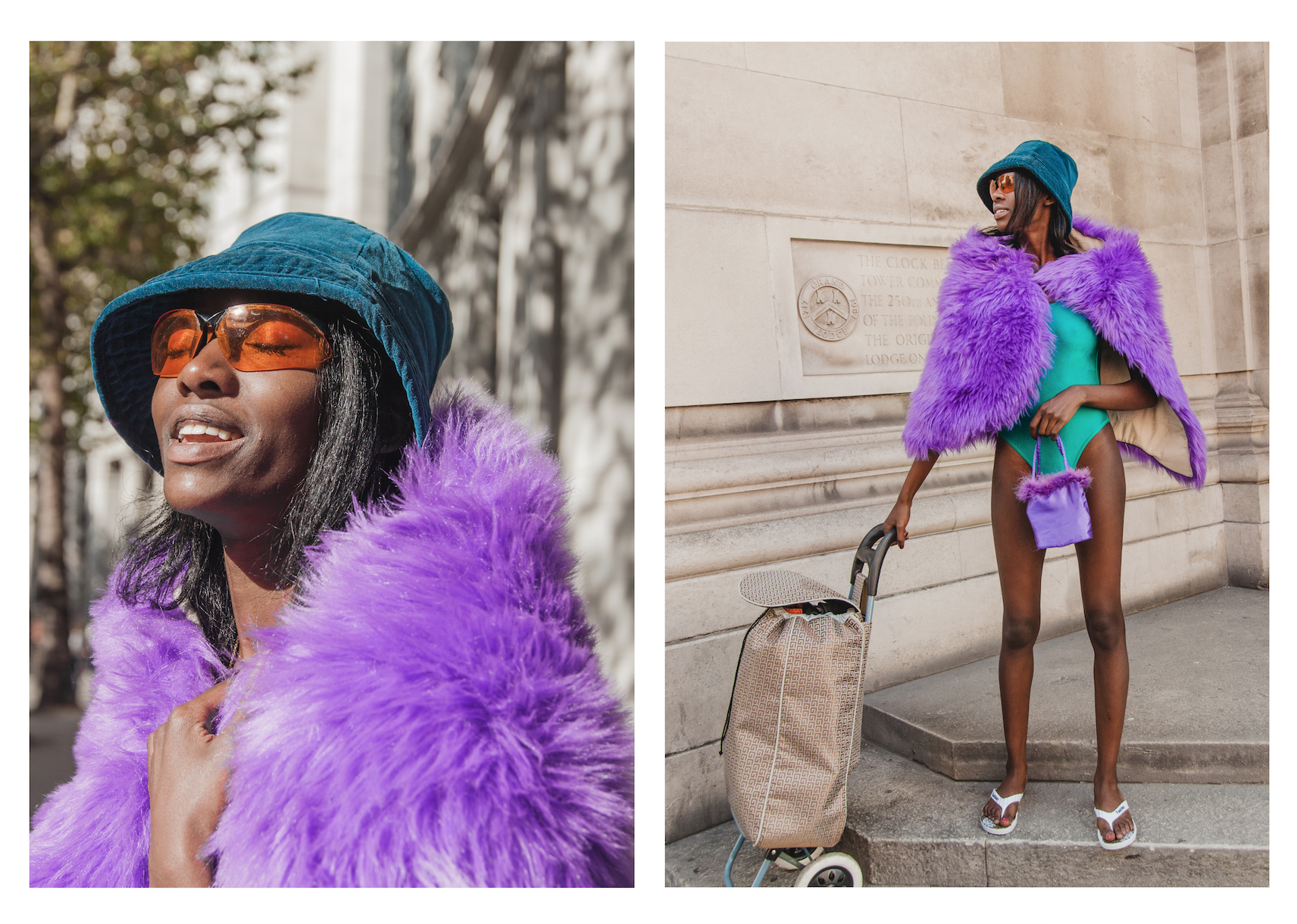 With my purple rug draped over a swimsuit, paired with a granny trolley, I was ready to bask in adulation.
Much like our ability to dress sensibly, the event had been torn apart: it was no longer held at Somerset House, instead spread out across different venues in the city. So rubbing shoulders with celebrities, being plied with free health foods from PRs and making mates with bloggers presented more of a challenge.

I got in an Uber to this year's main show space, 180 The Strand, because that's probably something Inthefrow would do. As I had suspected, the child's swimming costume, flip flops and furry rug, actually made me look fantastic. I started to worry that maybe this outfit was not stupid enough to get me noticed.
I got out the car and stood there half naked while everyone else is dressed in suits, eating a Pret sandwich on the go.
As I crossed the road, someone got their phone out and filmed me walking past. "As you can see, fur is really in this year," she said into her phone blankly. "Vegan", I told her. I'd been there for about 30 seconds and already influenced the entire fashion world with my £10 rug.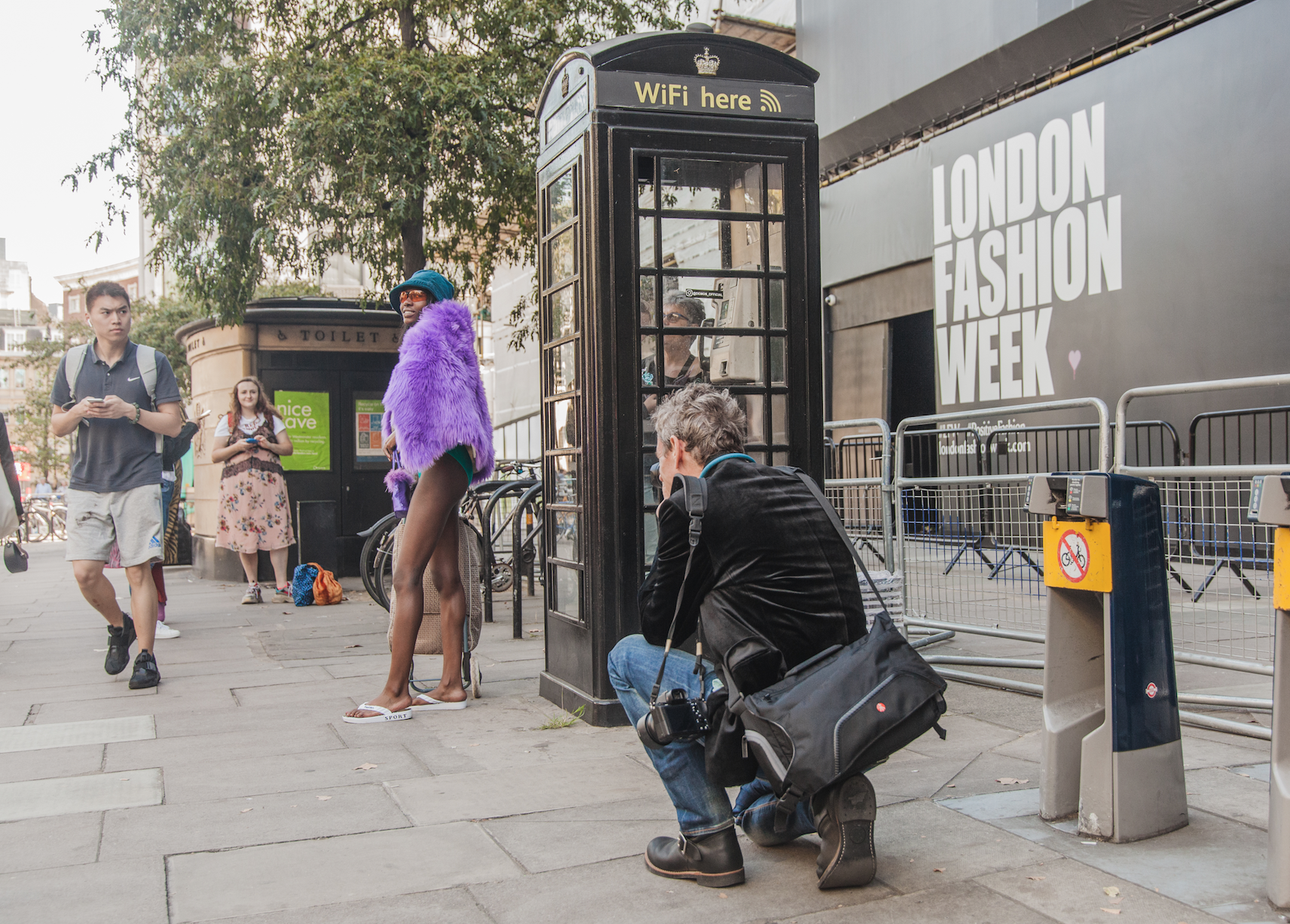 Photographer Bekky – like a Blogger Boyfriend who actually gets paid – took photos of me when I arrived and soon the paps started flocking. I peered over my wraparound sunglasses at them then instead looked off into the distance disinterested. Eyal from this year's Love Island walked out of a show, looking around expectantly. Only one person asked to take a picture of him, and I have fans. I'm more in demand than someone who is famous for being an insufferable crystal-loving boyband drop-out, and it feels good.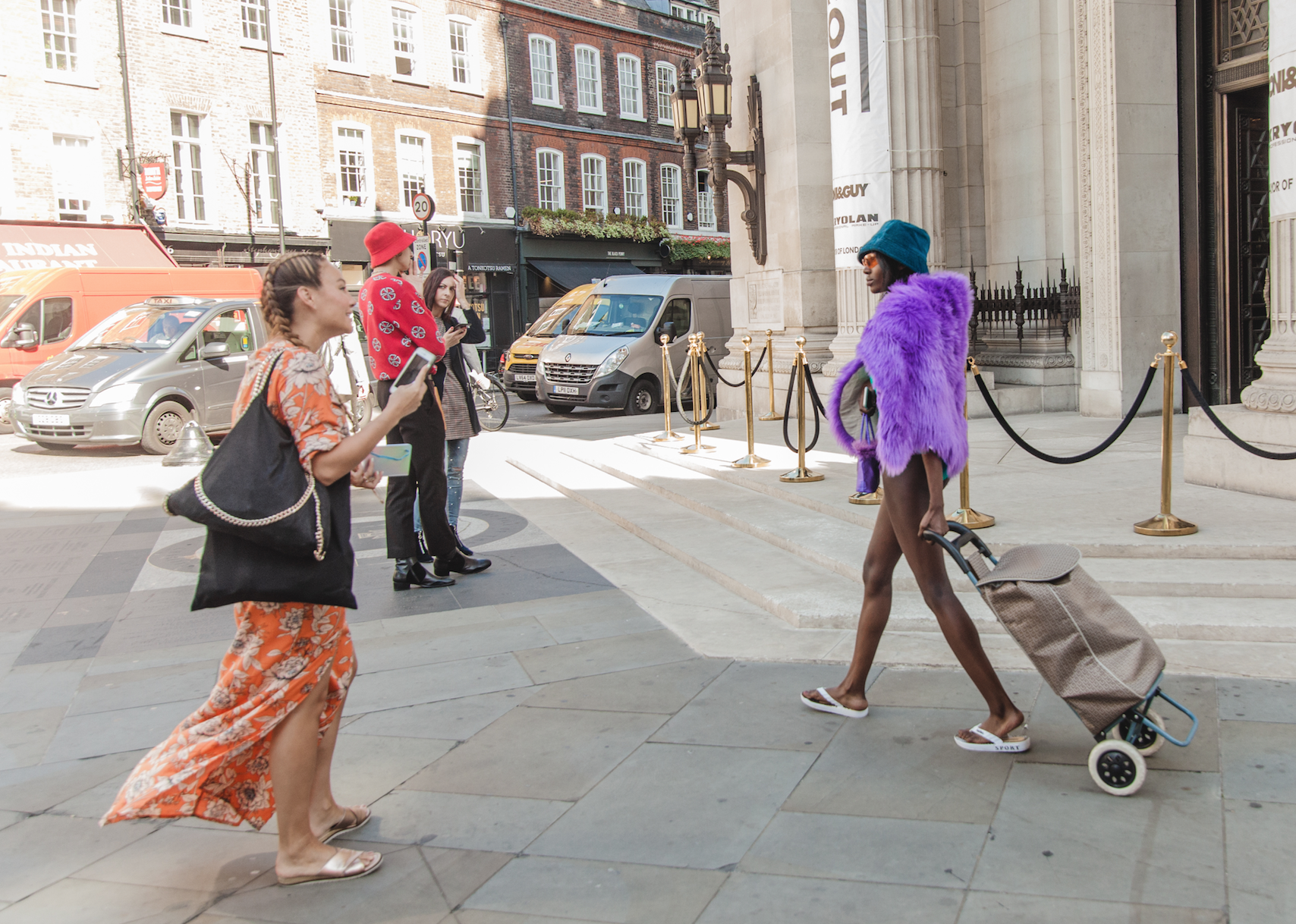 One woman sprinted over to me, desperate for a taste. "So, this is Gucci," she said gesturing to the trolley, "is the rest of the outfit as well?" I nodded furiously at her. I managed to mumble something about the whole outfit being vintage Gucci then watch her write everything down.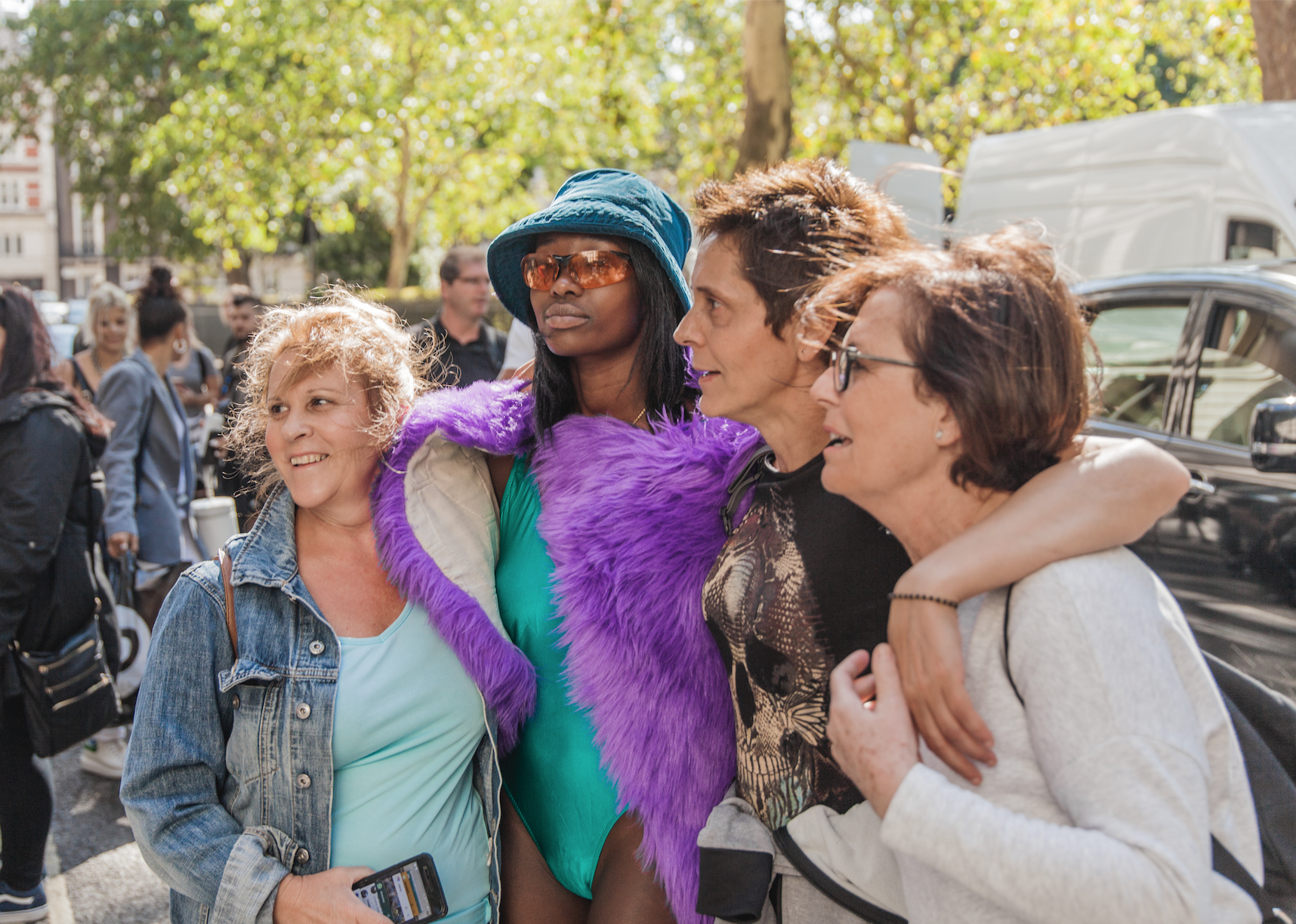 A group of women came bounding towards me, cameras out. "Guapa!" they're saying. I've never tried to learn Spanish but as an emerging narcissist, I knew what this meant already.
Annoyingly, most of the shows were invite-only so it's tricky to know which fashion lines are at which venue. I was about to throw the rug in, but then I saw a Megan Barton-Hanson post about being at the adidas show in Victoria House. I realised that not only had Eyal been brutally cucked by Meg in the fashion world too, but that a Love Island stint could be my passport to LFW19 if this year flops.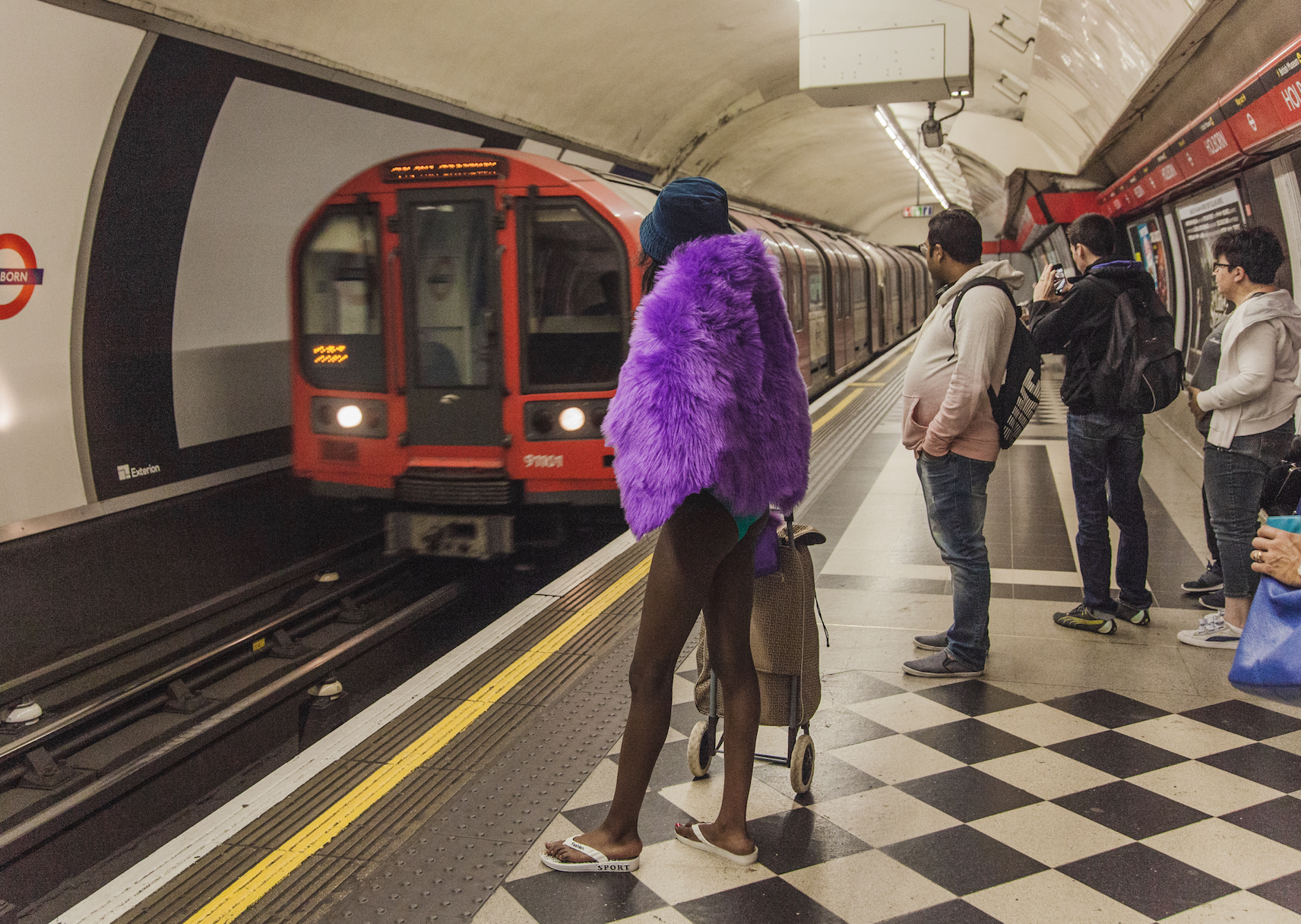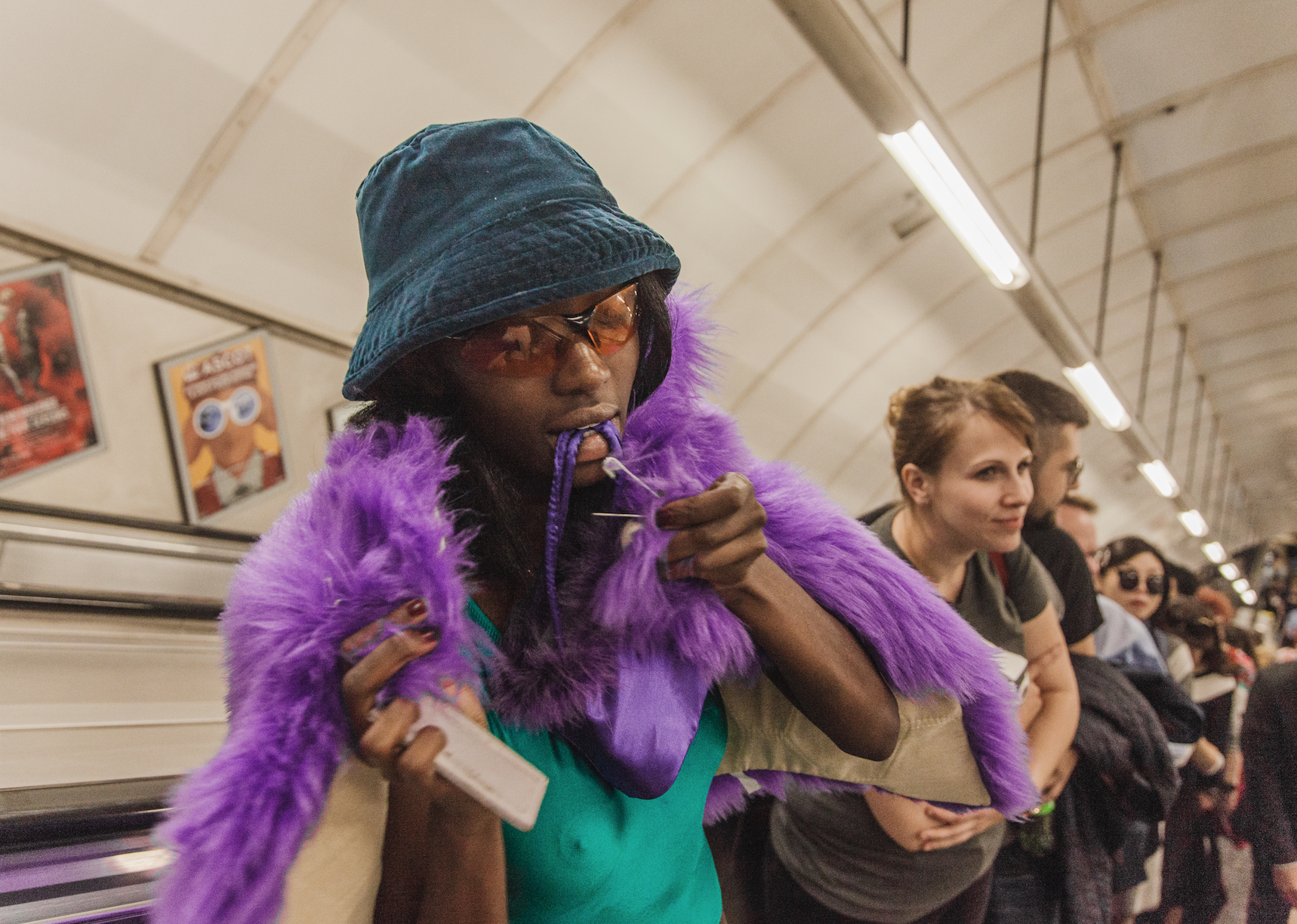 Getting on the tube half naked wasn't as horrible as I had anticipated. People say Londoners are rude, but really their aloofness is really a form of politeness – they're willing to ignore anything out of the ordinary that they see, such as women silently sobbing, poorly men being sick in an empty crisp bag, that sort of thing.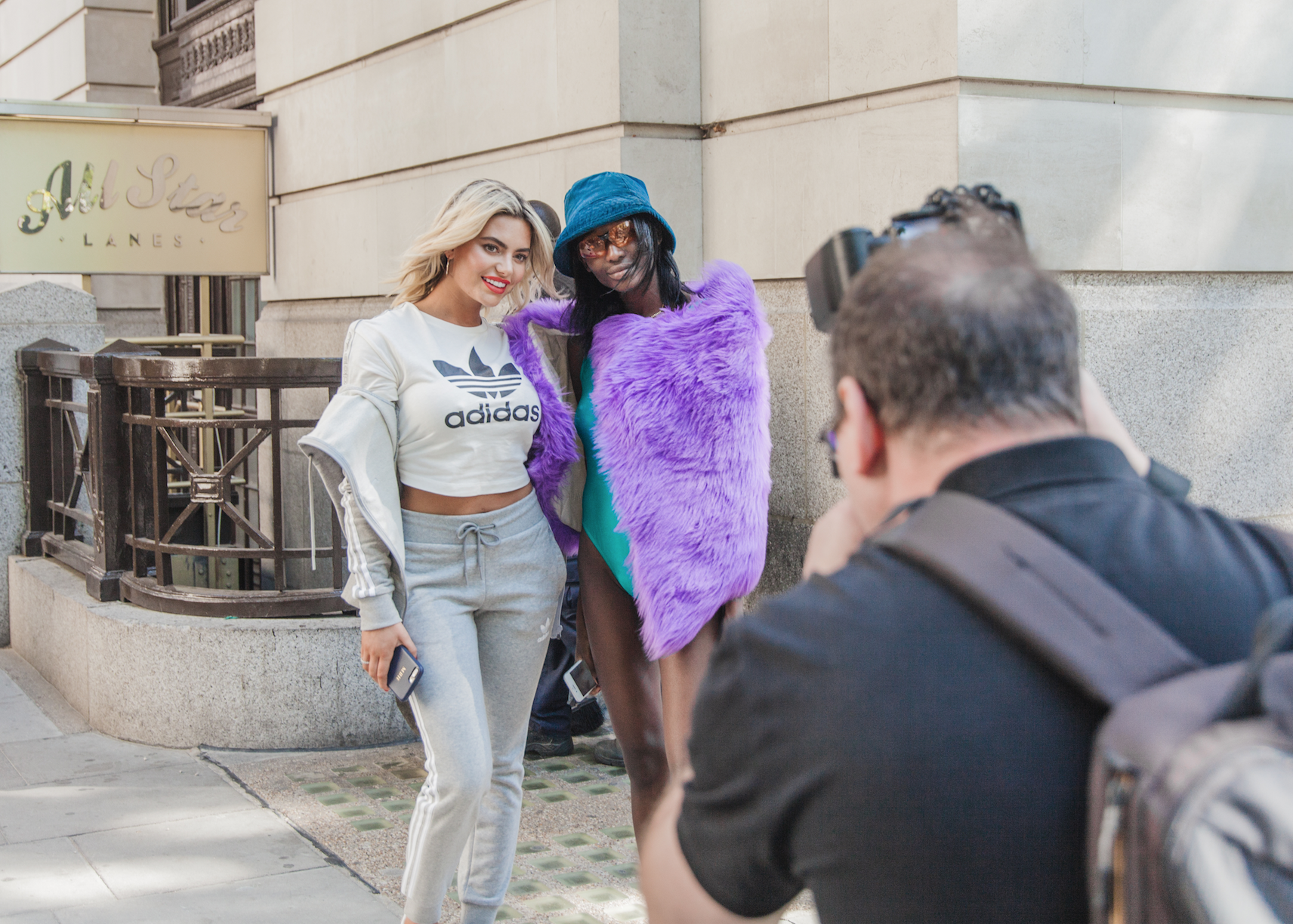 We arrived just as the adidas show was ending and there's a crowd waiting as Megan steps out. A pap motioned for us to have our picture taken together. "So you two were in the show together?" I did my usual smile, head tilt, widened eyes that I do whenever I feel uncomfortable, and opted for silence, neglecting to correct the impression that I was on the catwalk with the fittest woman of 2018.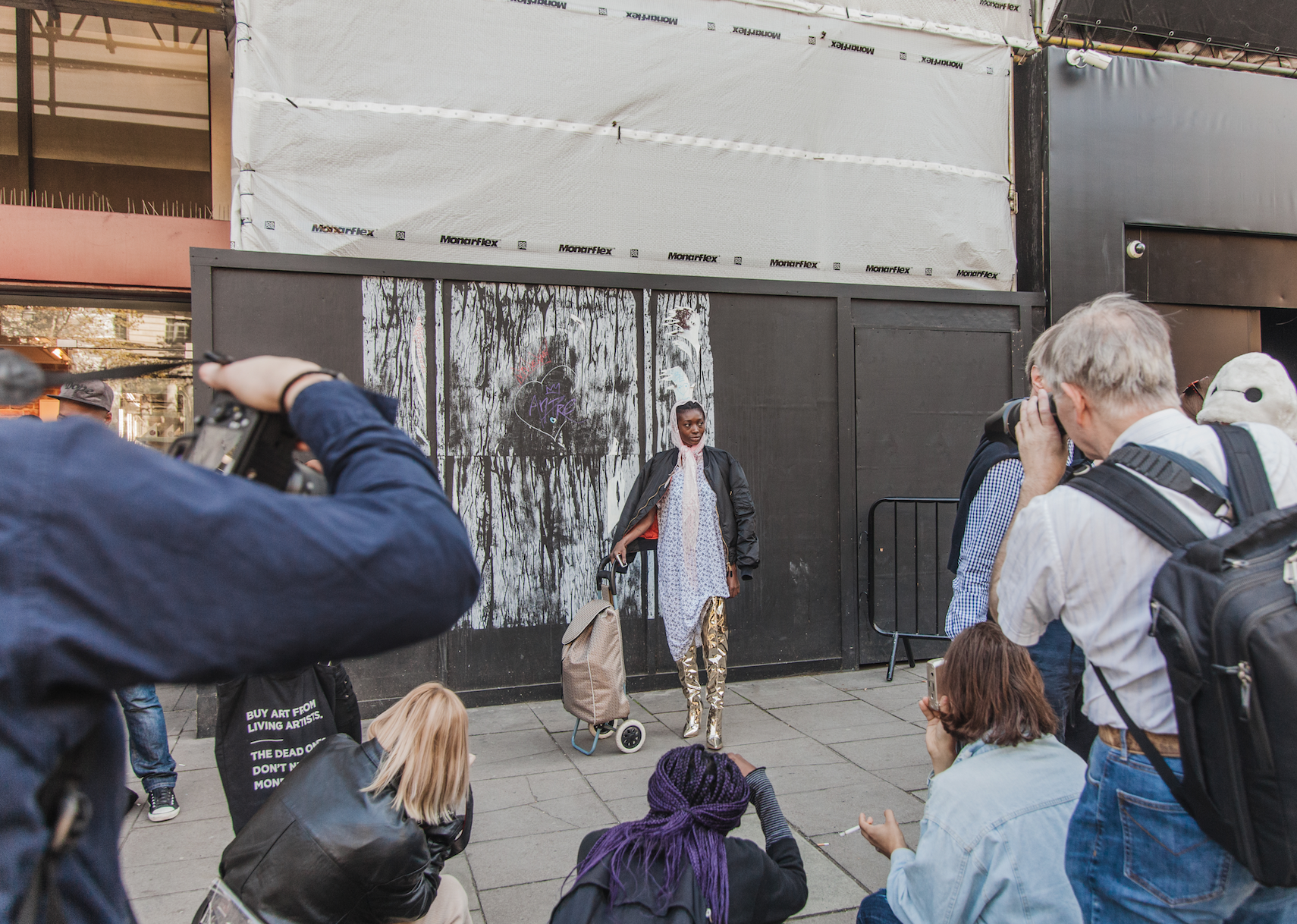 It was time for an outfit change: £5 gold thigh high boots, a lacy head scarf and the nightie. A deranged ensemble, but I passed off an £18 outfit for Gucci: I'm fabulous. Sue me.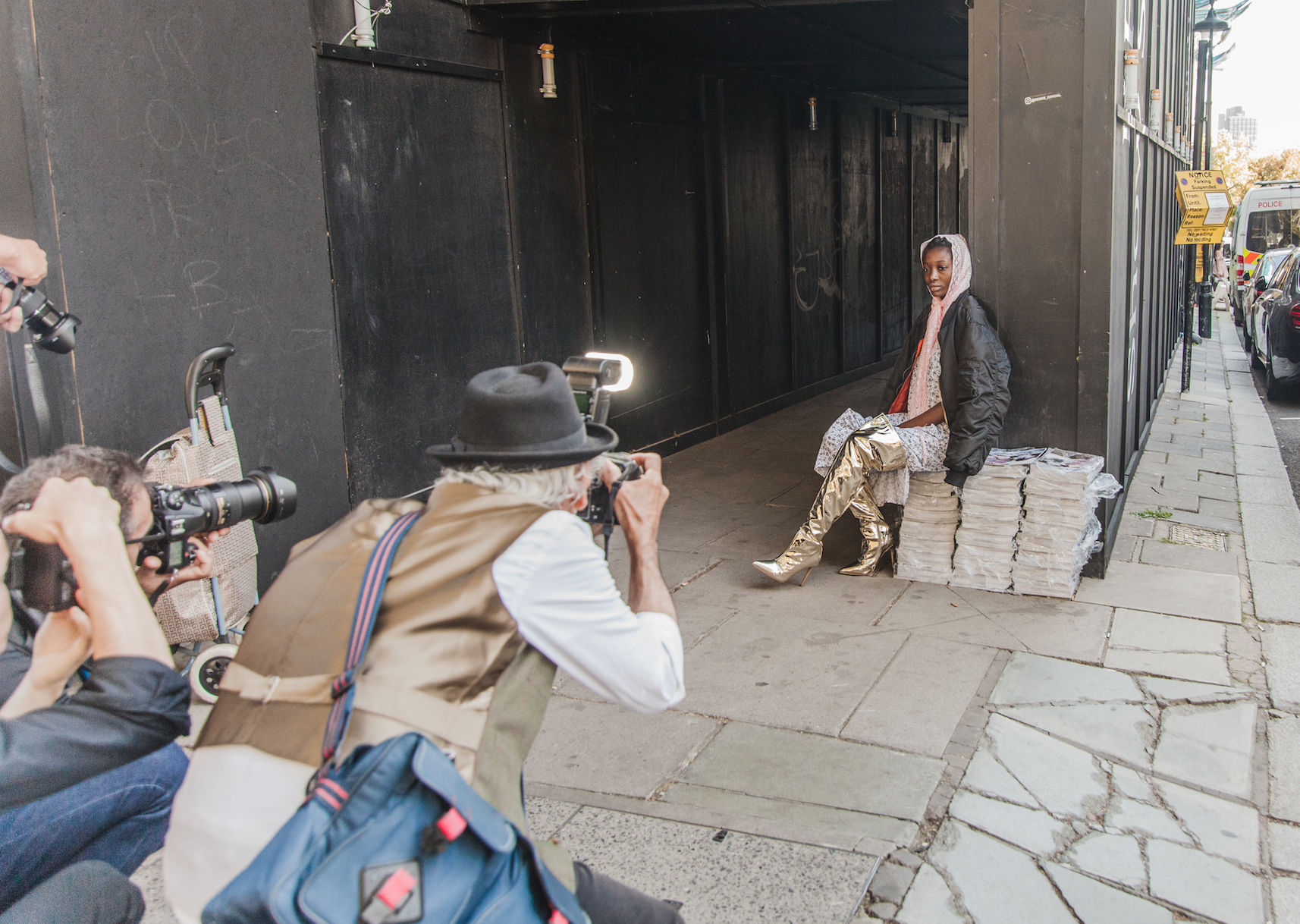 I looked like I'd just been discharged from a hospital after passing out at a Grace Jones themed costume party, and as I walked through the crowd and photographers gravitated to me, directing my poses for pictures and following me on Instagram. High fashion bloggers asked me what the look was called. Instagran, I said. They tapped away on their phones earnestly to find out more.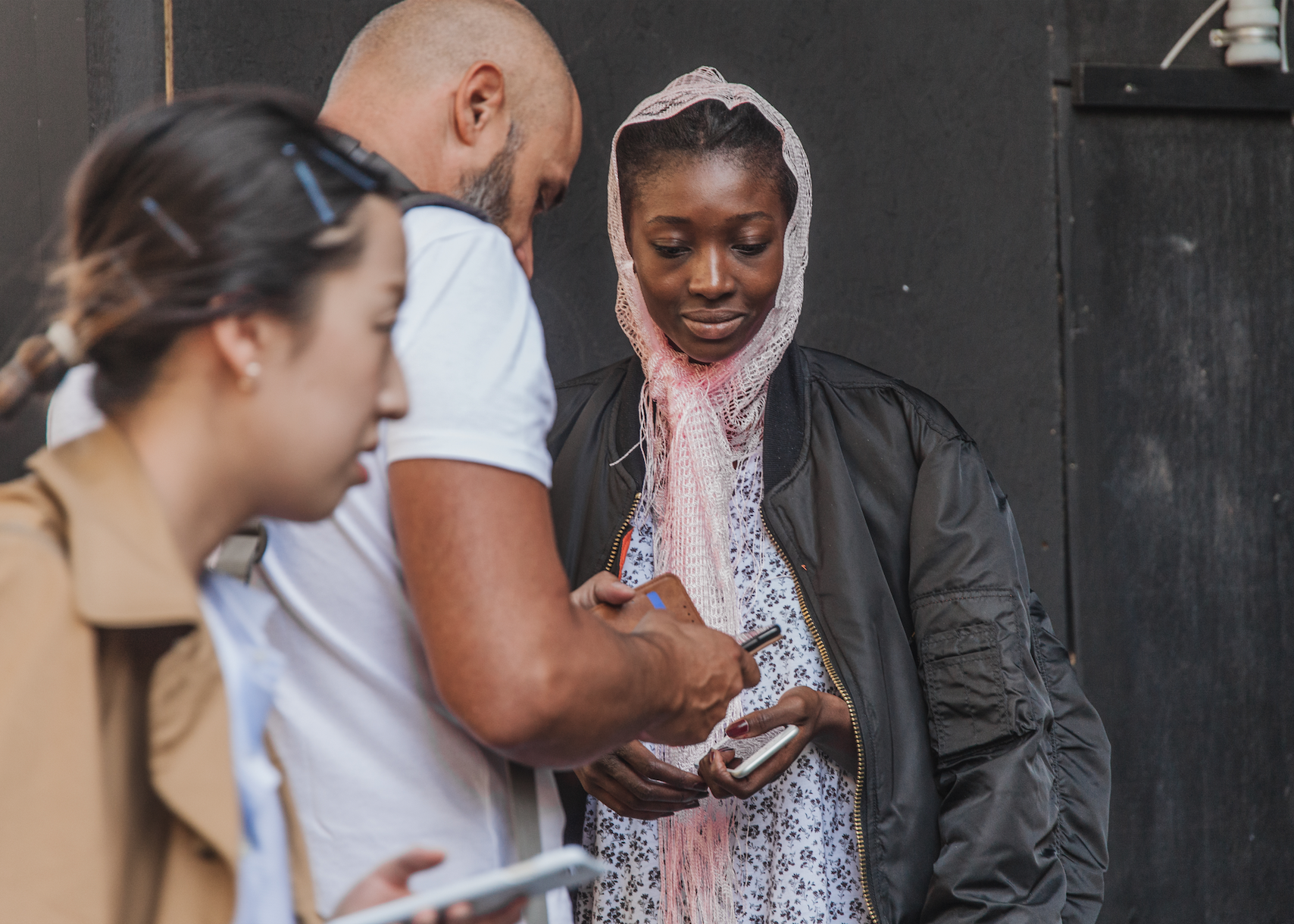 A photographer from earlier on in the day stopped me and asked whether I'm a model or a designer. "Both," I said, writing my Instagram down for him. It didn't even feel like a lie, because at this point that is exactly what I am.
I changed back into my regular clothes and headed back to the office, but I don't belong there, I belong on the streets of Milan / Paris / New York. I'm better than journalism, better than my colleagues, and better than the person I was at the start of the week.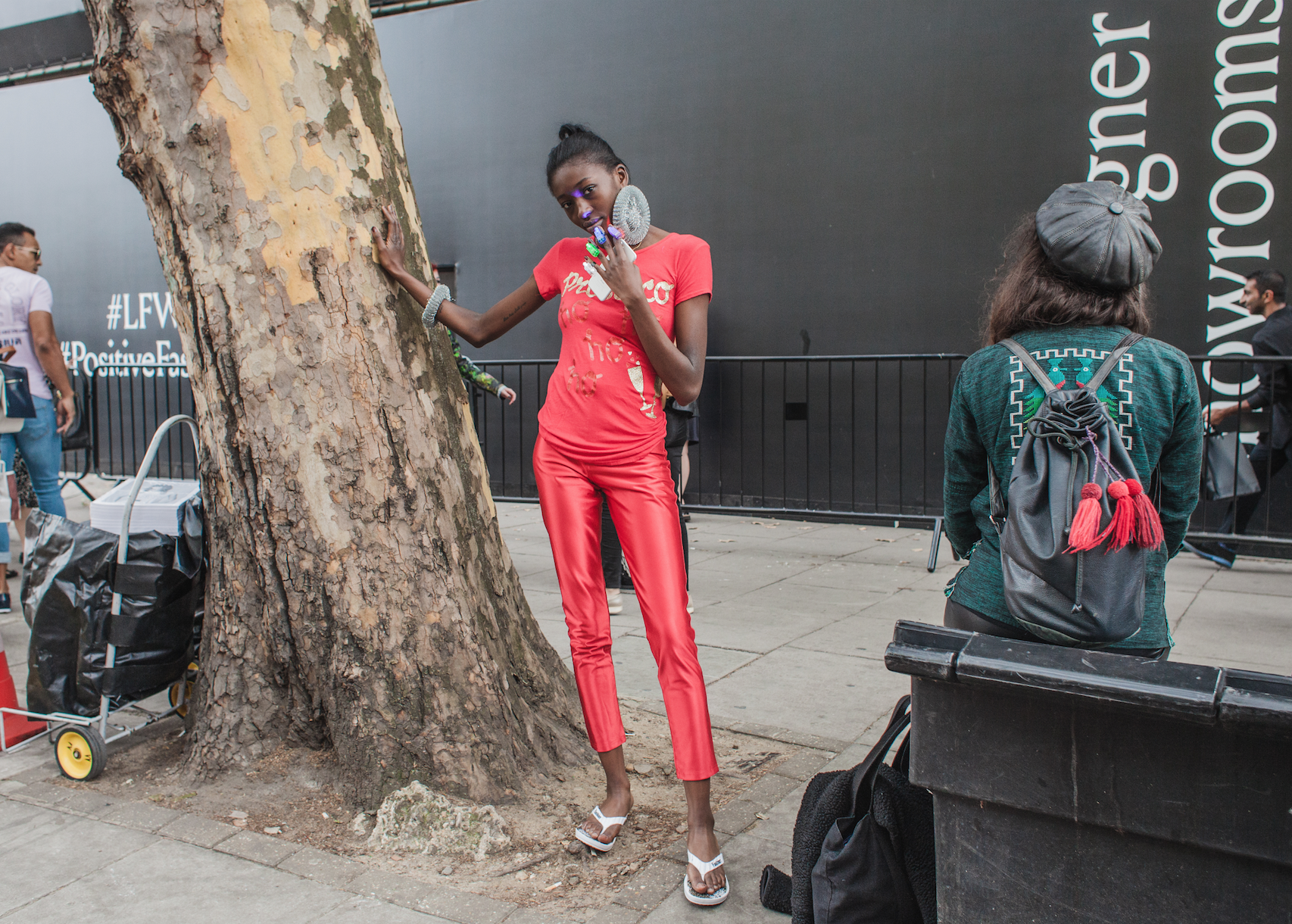 Tuesday is the last day of LFW and I needed more engagement, so I headed down later in the day to make sure there was a bigger group of people to admire my outfit.
Getting ready in the Pret toilets, I realised that it was a lot more red than I had realised, so remember every SEO-orientated fashion advice blog I have ever read, I decided to break it up with some accessories. I wore a matching bracelet and earring set I made out of pot scourers from the office. Then I added more market found finishing touches: my £1.50 Disko Fingers (rings with lights on them) and flip flops.
I stepped out of the toilets and a (clearly jealous) girl looked up from her laptop, laughed and then looked back away. My head-turning fabulousity affirmed, I headed out. Everyone looked but no one smiled like they did the day before. I milled around trying to catch photographer's eyes but still, nothing.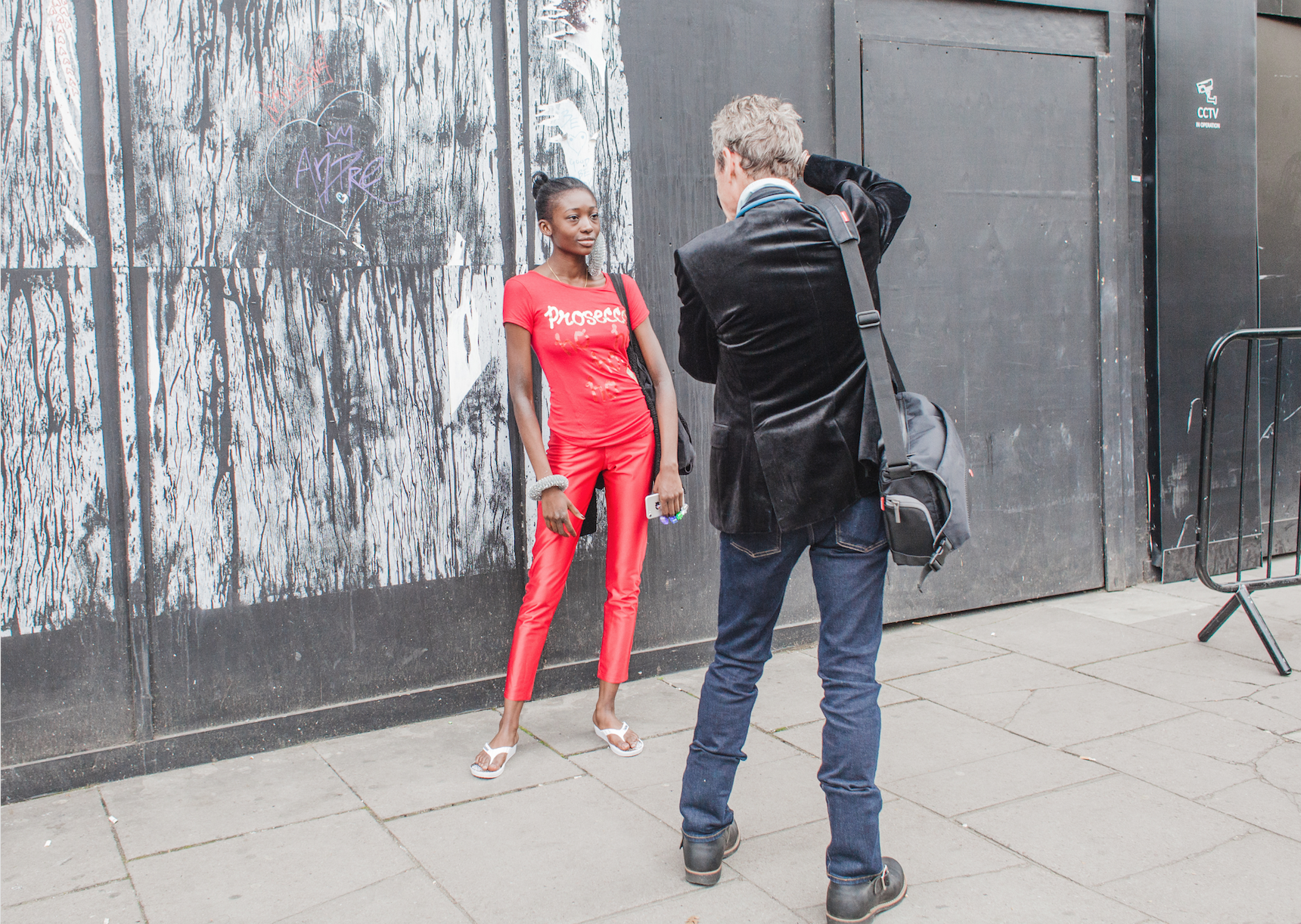 Bekky tried to get the ball rolling by taking photos of me leaning up against tree and finally one man – albeit one in a velvet blazer like The Joker on a dinner date – took the bait. After one picture, even he put his camera down and half-smiled at me and gave me a look that seemed like pity.
I walked back to a busier spot in a final attempt to be noticed. "You were here yesterday weren't you?" said a photographer. Finally: recognition. He took a few photos and then noticed my finger lights and stepped back.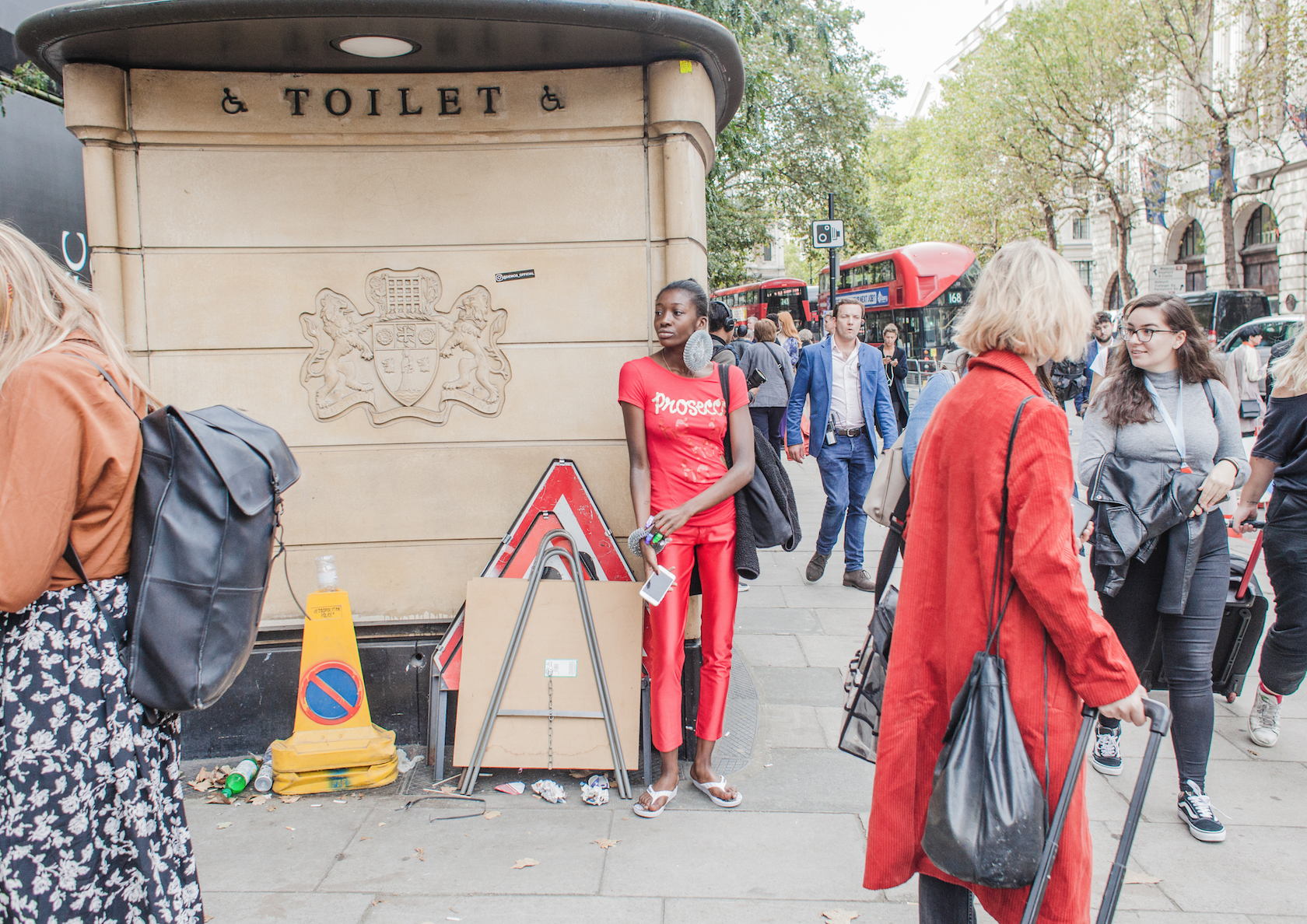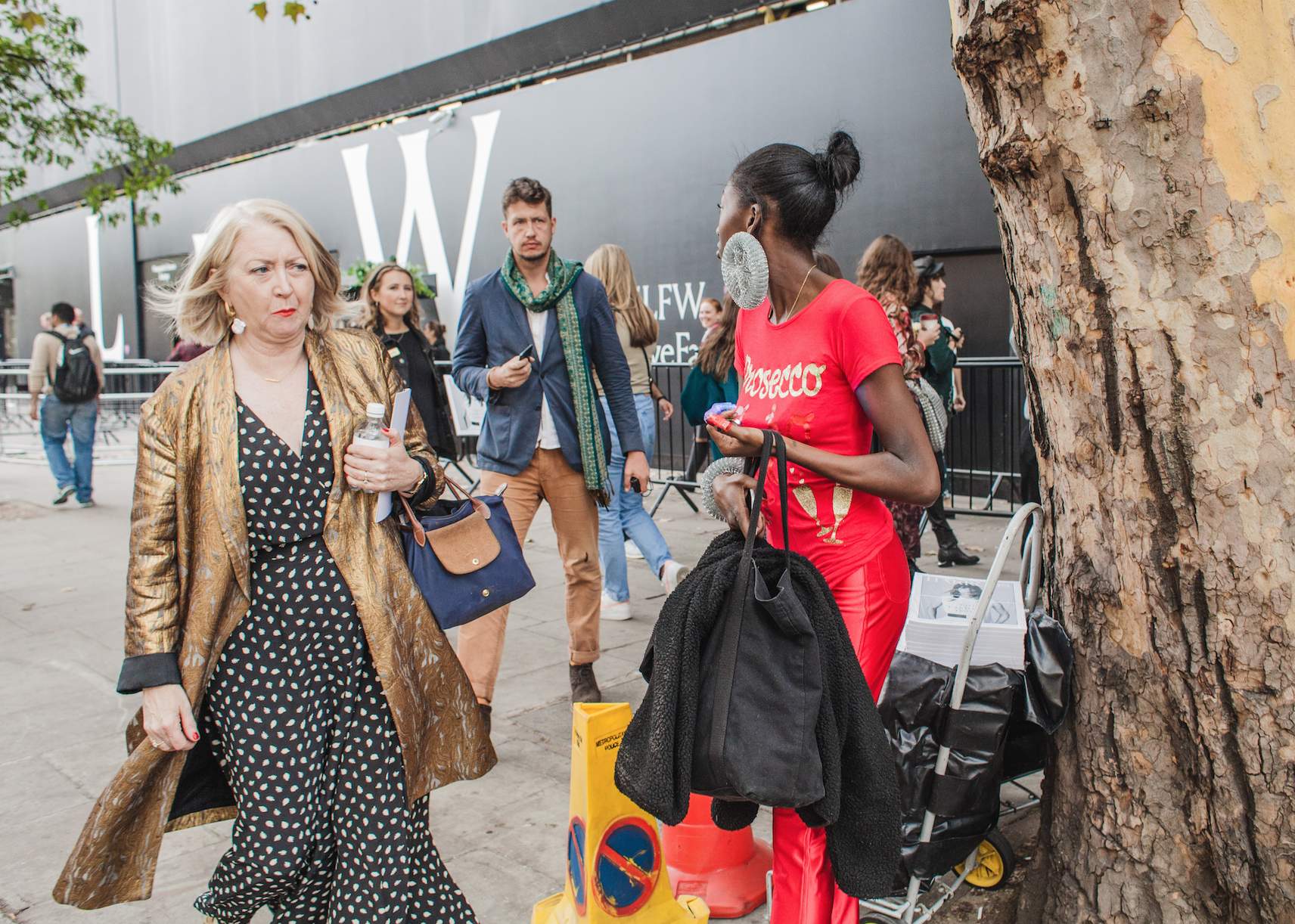 After this, the vibe seems to become more hostile. A blonde woman gave me a not-so-subtle side-eye. A gaggle of school kids started pointing and laughing and I worried that they were going to swirlie me right in this public toilet.
I guess this look was ahead of its time. Fashion thinks it's fun but really there are far too many unspoken rules. How was I supposed to know head-to-toe red and kid's toys as accessories like a slightly worrying aunt who likes Christmas too much aren't on trend?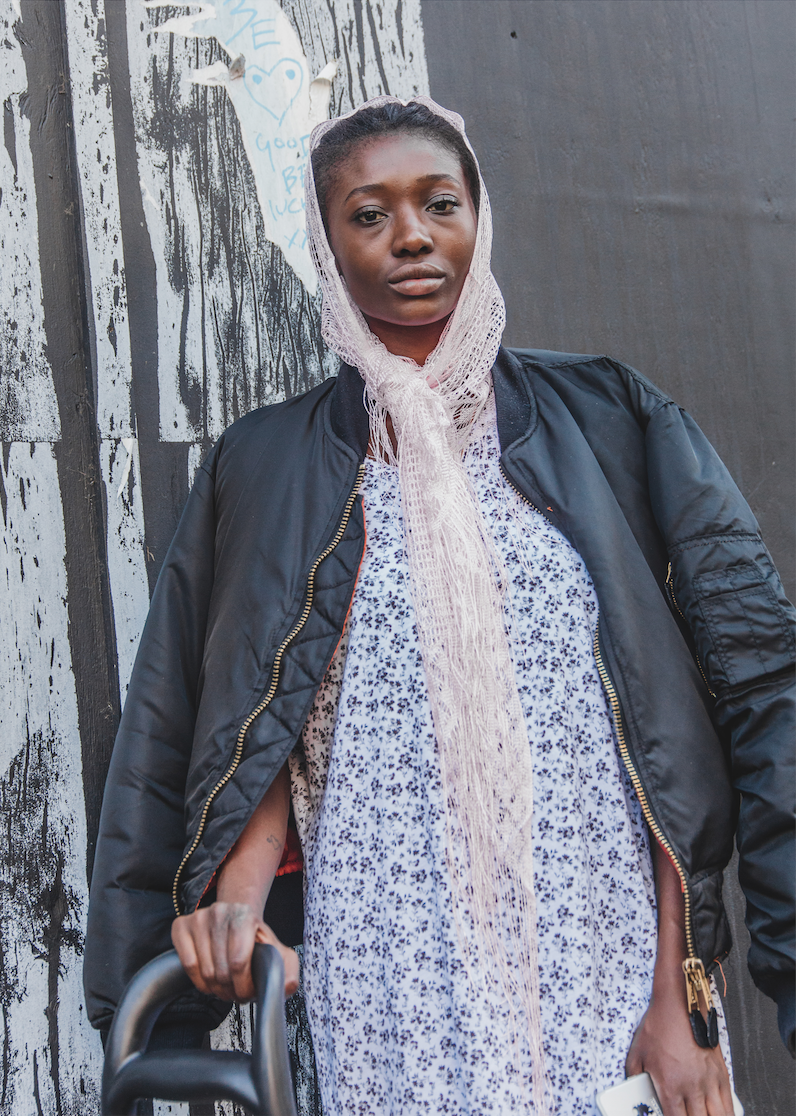 Fashion Week, being mostly made up of exclusive events, is pretty much inaccessible to the average person. It's also a fickle world: One day you're being mistaken for a low-level celebrity and the next you're being cruelly ostracised.
Beyond all the sponsored Instagram posts and managing to remember to take pictures of your food before you eat it at one of those brunches (why are there so many brunches?) there's massive pressure to stay relevant. One bad outfit and you're out of the game.
But if you see ASOS tweet about wearing kitchen cleaning items as jewellery, you know where you saw it first.