Lava La Rue Is Putting a Self-Love Stamp on UK Rap
We speak to the 20-year-old Londoner about her hustle, and establishing her solo career with today's 'Letra' EP.
All photos by NiNE8
Lava La Rue is a natural-born hustler. The 20-year-old is a founding member of creative collective NiNE8, who do everything from putting on live shows to designing the outfits those producers, rappers and singers wear in their self-made videos. I'm sitting on a massive cushion in Lava's west London flat – on the houseplant-dotted balcony the council have told her not to use – as she tells me how she and the rest of NiNE8 have "truly had to beg, borrow and steal" to execute their big visions on tiny budgets.
It all started, she says, when she was about 17, and several other NiNE8 members clocked the difference between "the friends who already had a parent in the industry or went to BRIT School and the ones who had absolutely zero connections, zero funding – and maybe a mum and dad being like, 'get a real job.' And we thought, 'you know what? We're really going to have to back each other to the next level.'" That meant believing in what she calls their "creative currency, where it's like, 'you produce for me, I'll make cover art for you.' 'You model for me' and we were just swapping references." By the time she turned 18, the collective had its name, a nod to the year in which she and lots of her peers were born.
But we're here to talk about her solo music. As a rapper and singer, Lava's put out a smattering of tracks, mostly Soundcloud uploads born from messing around in home studios with NiNE8 producer Lloyd 'Mac Wetha' McDonald. This time, though, she's stepping out more boldly with debut EP Letra. Its title track, the video for which we're premiering, is a rich and hefty slice of boombap that nods to the early days of UK hip-hop, when it sounded like a soundtrack to precious sunny days on this largely grey island. But unlike the artists who'd rap in imitation American accents back then, Lava's sound is distinctly London.
She pours her personal experiences into songs that display her powers of observation. Beyond that, her music is a simple testament to how clearly she's learned to articulate her thoughts on everything from life in London to love to identity. Raised mostly by her Jamaican grandmother, with a spell spent moving from house to house in care as an adolescent, Lava's story scoops together self-expression, playfulness and an indelible creative energy with the fierce independence she's picked up from both her collaborators and family. Up to this point, where her flat functions as NiNE8's headquarters, her songwriting hub and one of the locations seen in the "Letra" video, she's continuing to make the most out of whatever resources she can get her hands on.
"I left home at 14," she says, absentmindedly looping one of her natural curls around her finger, "and at about the age of 15 I realised my life wasn't the same as other kids. But if I wanted the same goal as them, I'd have to work twice as hard – and there's no point in me complaining about that. From making a music video to making a rehearsal happen, I'd have to pull in a favour or find the space or sneak in somewhere. And some other kid could just say, 'Right, can someone book that for me?' to their label." That's where her network of peers and collaborators come in. For earlier single "Widdit," she linked up with Japan's Tokyo Vitamin collective and the New York-based platform for queer women of colour, Dis Trick.
On "Letra," Tariq Disu, of the Zulu Park project, both raps on a feature and produces. You hear him on the track first, before Lava's delicately sung and mellowely rapped vocal skips over the head-nodding bass and piano chords. The video, shot by NiNE8's Jay Green, opens in a skate park "a stone's throw" from the flat where Lava sits now, as she walks me through the concept. "This is the main track of my first ever EP," she says, "so it's absolutely simple: just who I am, my area. I want it to be authentic. Because I see a lot of people try and do the whole 'London' thing, but maybe they're shooting outside a block that they've never remotely been in, or don't know anyone from. Everybody in that music video were my friends – there were no models."
So you see those friends, gassed up and dancing around in the skate park while she and Tariq perform to camera. Then, about two and a half minutes in, the video cuts suddenly to an indoor shot, softly lit by warm bulbs. You're inside Lava's flat, though I only realise that when she points it out to me (in today's bright June sunshine, the room looks totally different). The camera focuses in on tight shots of Lava and her mates, while you hear her talk about how underrated Philadelphia rapper Bahamadia is. It's a moment so candid, it feels like you're a fly on the wall – turns out, that's not far from the truth. Jay's small camera crew were mostly in the kitchen, one room over, and "had one person in the living room filming us, but for so long to the point where we forgot they were filming. And the other people in the next room were listening to us, but we didn't know that. So nobody knew that the actual conversation we had was being filmed and that was what made it so magical."
Beforehand she'd told Jay, "'if you could – without being an intruder – try capture a conversation between me and my girls. I'm not going to say what the topic is going to be.' So for the whole hour we spoke about so many things: female solidarity, being a queer women of color. We spoke about femme representation within the hip-hop industry." It was, she says, natural. As a queer artist in a genre that still tends to overlook women, Lava doesn't lead conversation with talk of her identity. If anything, she lets her music speak for itself, and only really talks about her sexual orientation when prompted. But you can hear, from that "Letra" video conversational snippet, that she must spend some time thinking about how structural power shapes women's lives, careers and hopes for success.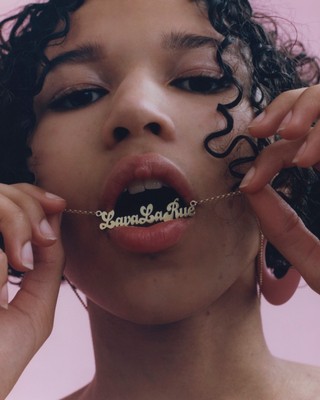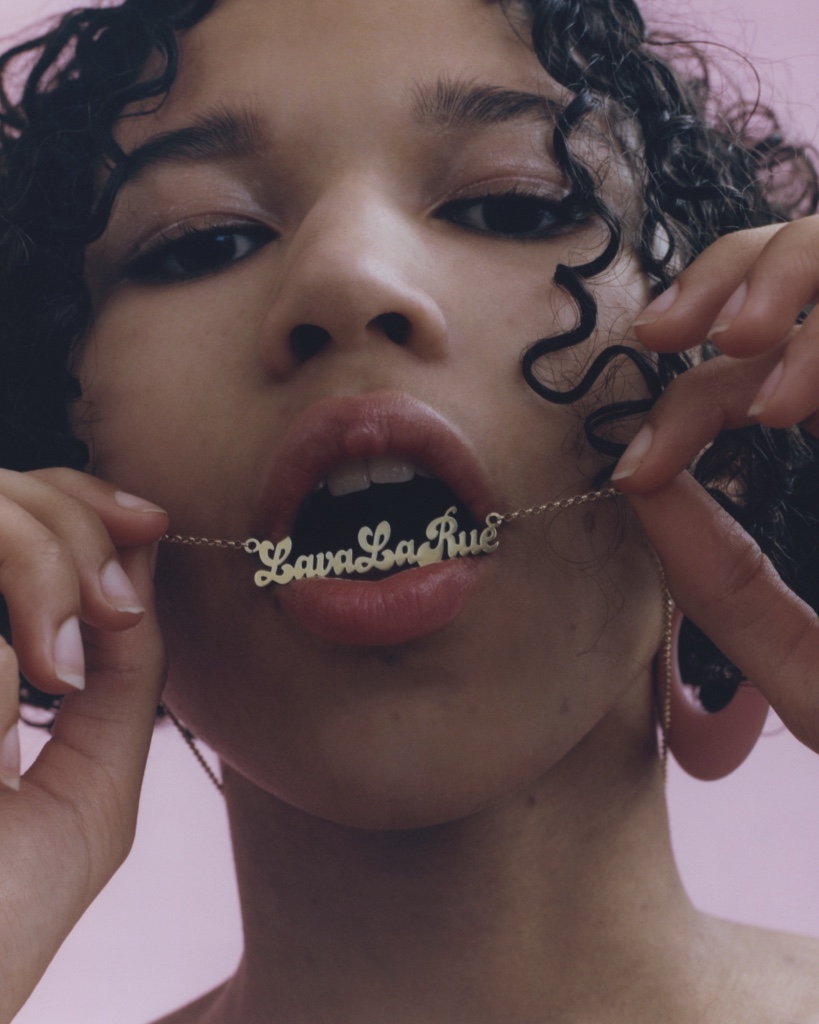 Her art itself becomes the way in which she lives those values: by being visible, in a male-dominated space, she's already indirectly showing young girls that they can do what she does, too. Learning by example has run like a connecting thread throughout her life, really. "Children are like sponges, you know?" she begins. "I learned a lot from my grandma because I lived with her for many years. She's one of those strong, first-generation, Windrush Jamaican migrants: She knows what it's like to just straight hustle and not say a word about it: Waking up at 4AM to go to one job, coming home at like 10AM. Marinating the chicken for dinner tonight, and going to a second job. And it wasn't anything. So I applied the same shit when it came to my creativity, because that was my life."
Juggling several roles at once – singer, rapper, party promoter, producer group organiser, confidante – comes naturally. She pauses, and chooses her words carefully when I ask how she keeps all her different project straight in her head. "It's funny, because a lot of people ask, 'how do you do those things at once?' But it doesn't work like that – it's all totally intertwined. It's not like I have one life as a fashion designer and one life as a promoter and one as a musician. I make the clothes because the clothes are for me to wear on stage, so I throw the party to launch the clothes and the music. All of the worlds coexist together. They're all part of each other."
She thinks back to being a child, and getting to grips with multi-tasking early. "When I was eight years old, my mum had just had another kid, and I was literally a second mum to him. There was no 'having an au pair' and shit. I had to leave my school early to go pick him up from his school. When he was crying, I'd just go and to pick him up, do you know what I mean? It's just something… it's almost instinct." She gets on with things. She does them her way. And, judging by how much she's built as part of a properly underground scene, there's plenty more on the way. As NiNE8 vocalist and producer Elle works in the living room, Lava and I talk about everything from how social media affects people her age to her mother's past as a model. As I get ready to leave, she climbs back into the house through a window, ready to return to helping Elle mix a couple of tracks for a new release. It's due out in a day. Neither of them seem flustered – it's all part of the hustle.
You can find Tshepo on Twitter.
You can listen to the LETRA EP now via Spotify.