The English are at it again. Having gone into the World Cup making cautious noises about just getting out of our group; and that what was really important was a squad of young players having a good time; and that hey, sometimes we all wake up sweating in the night, convinced Roy Hodgson is standing in the corner of the bedroom, the English are daring to dream.
On the banks of the Volga River, as England put six past Panama (population: 4 million; FIFA ranking: 55th), the sober – sometimes sombre – realism that characterised the build-up to this World Cup among English fans and the English press gave way to visions of Harry Kane terrorising Brazil and Kyle Walker sliding Cristiano Ronaldo into his pocket.
As they went about beating Panama, England looked something like a team with a plan and a way of playing. There were some extraordinarily choreographed set-piece routines, two Kane penalties hit with a ferocity that suggested the Spurs man was trying to thrash the memory of the Hodgson era into the black Russian soil, and even one good goal from open play.
Panama may "not even be non-league", as Rio Ferdinand put it, but as lots of other pundits put it, "You can only beat what's in front of you." In the past, England have faced lowly opposition and found that what's in front of them is actually a kaleidoscope of ghosts representing the weight of past glories, the inflated expectations of a nation suffering from post-colonial melancholia and the jealous fury of the tabloid press.
Against Panama, England actually got to the point where they might have felt a little guilty about what they were doing to their opposition. Sterner tests are on their way, but at least our boys didn't look as though they were carrying backpacks full of lead.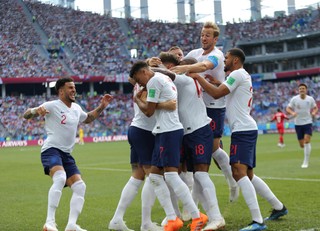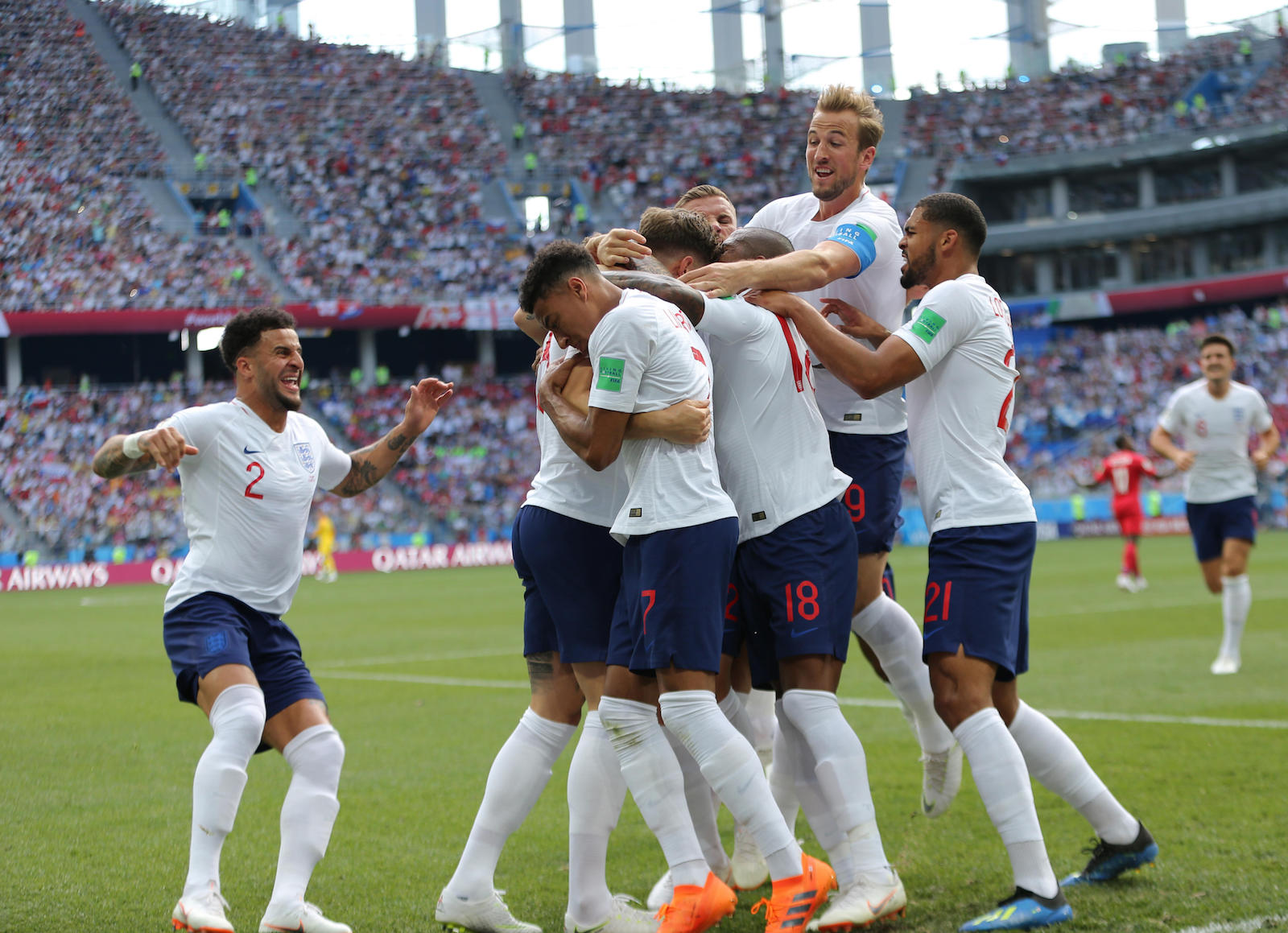 In Nizhny Novgorod, the England fans were getting the sesh going. Bars and squares and streets were overflowing with triumphant, sunburnt sons and daughters of the former empire, footballing patriots from the Northumberland border to the Cornish coast and beyond, all of them chanting, "It's coming home / It's coming! / Football's coming home." The Baddiel and Skinner hit has reared its head again, repurposed as the meme of the tournament.
There were drums and there was a horn section. England's Russia-specific World Cup song – "Ohhhh England are in Russia / Ohhhh drinking all the vodka / Ohhhh England's going all the way" – was also out in force, along with some chants that were reminiscent of the dark old days of England on tour. "No surrender to the IRA" could be heard by some baffled locals, who must have wondered why their guests weren't honouring the 20th anniversary of the Good Friday agreement instead.
More than happy just to be there, it had been a beautiful thing for Panama's fans to see the 37-year-old Felipe Baloy – who began his professional career in 1999 and has played for 13 clubs – stab home a consolation goal for his country in the 78th minute.
It was the Central American nation's first ever goal at the World Cup, and their celebration was one for history. Afterwards, manager Hernan Dario Gomez was still going for it, full of life and love, calling England a "spectacular" and "beautiful" team.
Heavily outnumbering their English counterparts, Panama's fans joined them in celebration. Everyone was ecstatic. "We love the Panama fans, they're so cheeky, just like me," one England fan told Sky News. All his mates agreed that the Panamanians were the best. In return, they said, the Panamanians were going to support England from now on.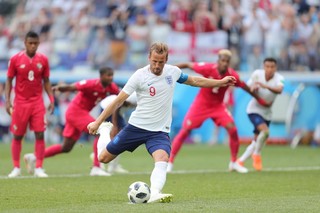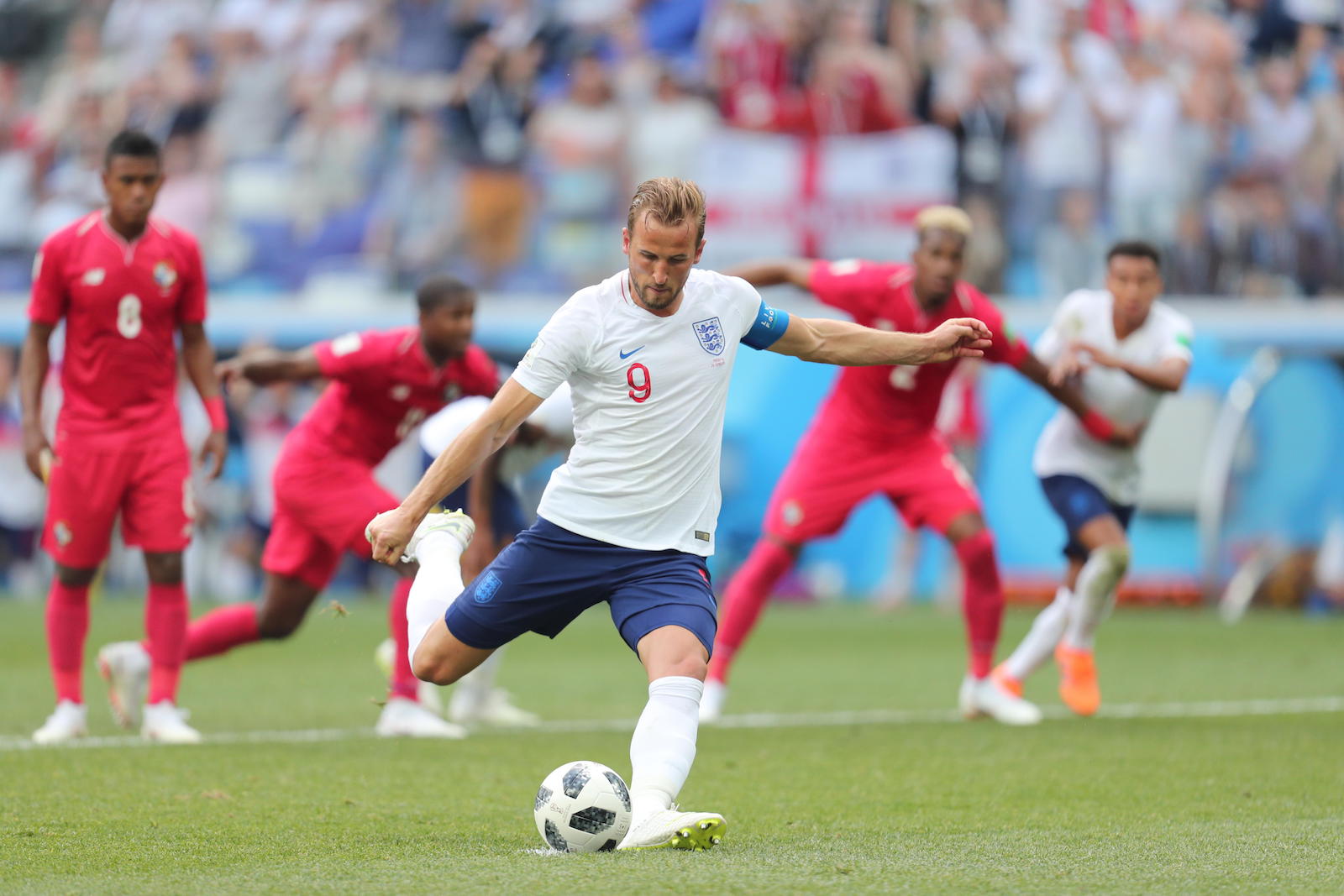 It was all so different at the beginning of the tournament. On a packed flight from London to Moscow the day before the World Cup started, the English fans who could be found among a headily international crowd were feeling a little subdued. Unlike the Brazilians, Peruvians, Colombians and assorted others around them, England's contingent weren't swaddled in the colours of their home nation. On the flight, I was told that there was excitement, but that it was laced with trepidation.
Thousands, it had been reported, were staying at home, and that absence could be felt in Russia, where the international spirit of the World Cup – essentially lots of people saying, "Oh my god, that's what you do in your country? This is what we do in mine," to each other – had taken over. People from all nations were getting drunk on the heady Russian mix of history and grandeur.
This was partly because of what they had been led to expect, particularly in the UK, where Cold War levels of paranoia have returned. The Great Russian bear had been poked with a stick and was ready to swipe out at anyone and everyone. Russia was a scary place, full of thugs who fought with as much precision and ferocity as a paramilitary unit.
It seemed as though the days of vast hordes of pink-fleshed island folk fuelled by a confused sense of imperial might, setting out to shit up some bloody foreigners, might be over. Everyone was just too afraid of being mugged by Putin.
Not so anymore. On the weekend that Zsa Zsa, "an English bulldog with a bodacious tongue that dangles down to her chest", won the world's ugliest dog contest, her countrymen scored six at the World Cup. It's the hope that kills you, and it will probably all seem ridiculous when England lose to an 88th minute Japanese goal in the second round, but for now, their fans – and Panama's, and everyone else's – are loving life in Russia. It's coming home?