As the kids of the millennium start heading to university, 00s nostalgia has become a booming business. Much to the bemusement of everyone over 30, some of the most embarrassing trends from the decade have been resuscitated. In fashion, you'll have spotted micro bags and low-rise jeans being flogged on Depop. In entertainment, TV shows like Charmed and Sabrina the Teenage Witch are gearing up for the reboot treatment. Excuse me for stating the obvious – the turn of the century is having a big pop culture moment. Music is no exception, and recent years have seen late 90s and early 2000s bands regroup, rebrand and perform an onslaught of Freshers' Week events across the country.
But it's not just a bit of fun – there's money to be made. Whether it's Charli XCX's "1999" dropping earlier this month or a sudden explosion of '00s-themed club nights, the industry is milking late 90s and early 00s culture for all it's worth. Nowhere is this more apparent than in nostalgia stadium tours such as the "Stepback to the 90s" events, currently touring the UK with shows in London, Coventry, Nottingham and Liverpool. It's not exactly a cheap night out – standard tickets are 50 quid. But the line-up rounds up a whos-who of British and Irish 90s pop acts: Peter Andre (yes, he's Aussie, but basically an honorary Brit now), East 17, 5ive, S Club 3, B*Witched and Blazin' Squad, all on a single billing.
In the interest of hardcore investigative journalism (and for a free Vengaboys ticket) I headed over to Coventry's Ricoh Arena to speak to fans about why they're willing to shell out the cash for 20-year-old hits. Equally, it's worth considering what makes bands come back once they've left the world of showbiz behind, besides obvious reasons like money or applause. In this spirit, I also decided to try and seek out one of the acts performing on the night for a quick chat.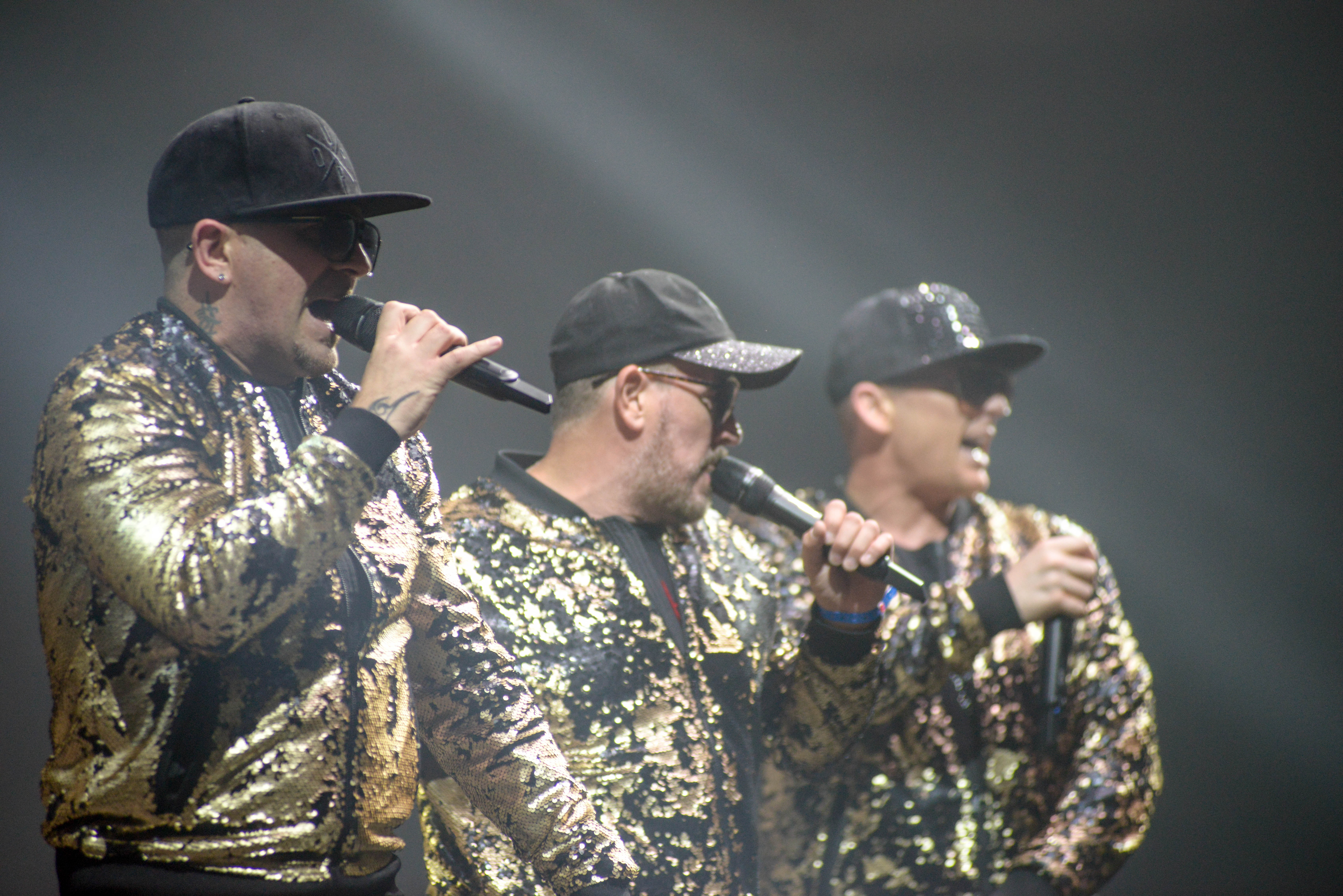 And so here I am, standing in the rain somewhere on the edges of Coventry, surrounded by Spice Girls wannabes in sequin Union Jack mini-dresses. I'm the first to admit to being a major Vengaboys stan, but why's everyone else here? Among the revellers who've really got into the spirit of the night, I spot more reluctant attendees. A lot of people outright refuse to answer my questions, and seem a bit embarrassed about being seen at an event like this. But younger attendees living in the post-irony utopia have no qualms about expressing their love for a bit of nostalgia. Katie, 19, says that she can't compete with my Vengaboys knowledge, and that she's just here for the overall experience. "I'm not a fan of any one group, I just got tickets to sing along to all the big 00s songs." 27-year-old Kirsty, on the other hand, has come to relive her childhood: "It's the sort of music I listened to growing up; it's nice to remember."
We flood into the venue, towards two presenters working on their warm-up bit. They spend about half of their time on stage bigging up Peter Andre's headline set. A palpable buzz of excitement hovers in the air and, among a sea of glitter-coated faces, I'm feeling pretty underdressed and a touch out of place. This chatter finally gives way to three men in sequinned bomber jackets and shades, who I don't realise are East 17 (weren't there four members?) until the opening bars of "Stay Another Day" begin to play. As the night progresses, the format becomes clear; each act only has a time-slot of three or four hit songs plus a bit of banter promoting the Peter Andre set, so the gig feels like some kind of cheesy pop conveyor belt.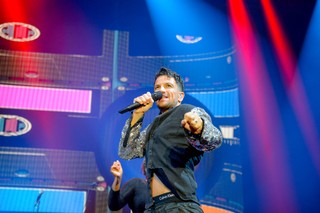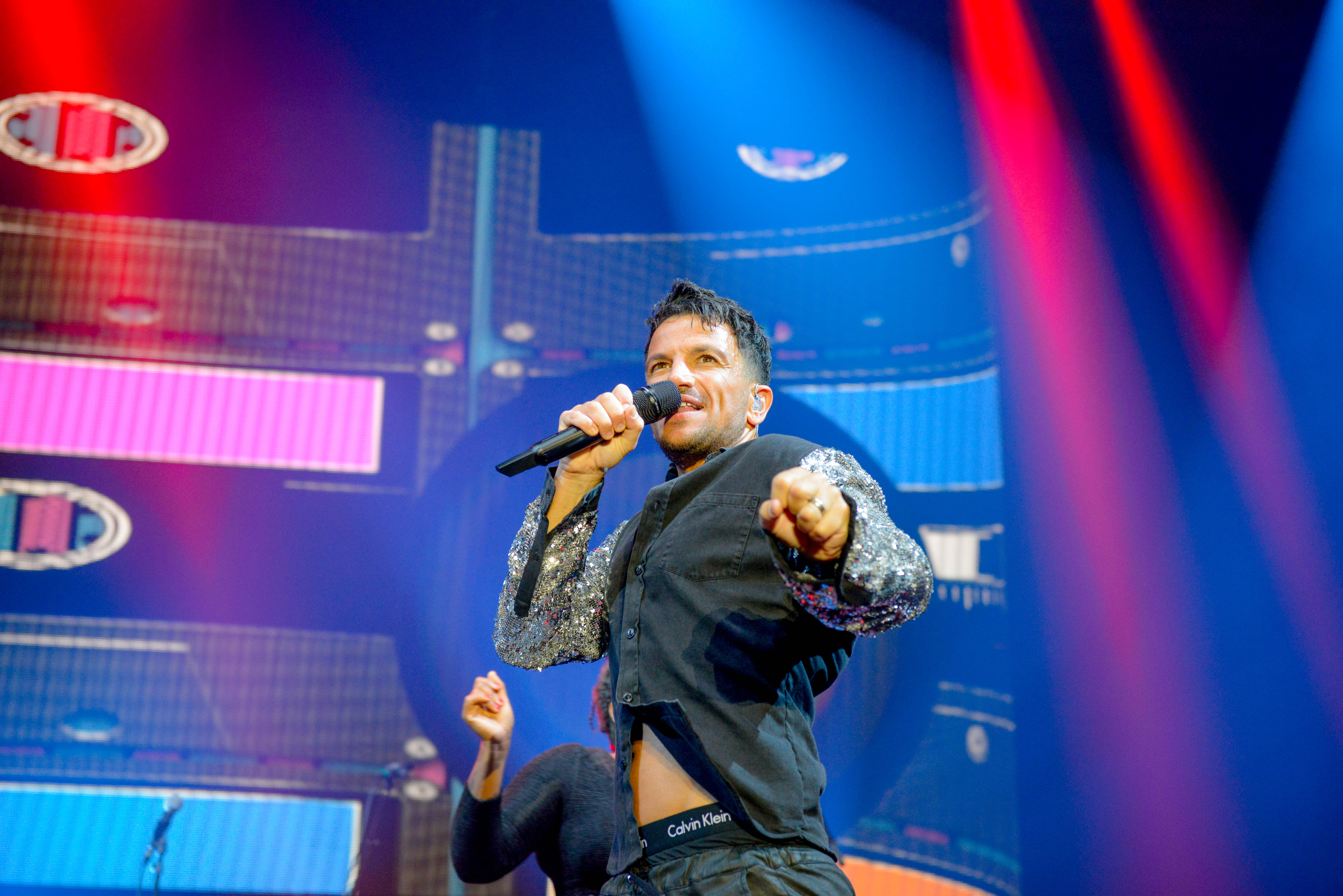 Next up is Blazin' Squad, who receive a lot of love from the crowd thanks to Marcel, aka Rocky B, and his turn on last year's reality TV megahit Love Island. Apart from "Crossroads" nobody knows the words to any of their songs, but it doesn't stop the shrieks of excitement from the crowd. Looking around, and as a man behind me in the crowd comments, there seems to have been some misunderstanding about what decade we're coming together to remember. Yes, we've got the crop tops and bum-bags, but they collide head-on into crimped hair and 00s tie-dye (which, itself recycles a 60s look). This cultural confusion is doubtlessly the result of a line-up that blurs the boundaries between the two decades, showcasing acts from the turn of the millennium and some bands who broke onto the scene from 2001 onwards.
Some time after 8PM, in the midst of Big Brovaz's actually pretty banging set, I leave the sweaty crowd behind in search of a conversation with one of tonight's acts. Outside the main doors I meet Darren, a harried PR, who's taking me to an interview with Sinéad, Edele and Keavy from '90s Irish girlband B*Witched. Growing up listening to hits like "C'est La Vie" and "Rollercoaster" on the radio, I'm actually surprisingly nervous. Meeting the band, however, my fears quickly dissipate – especially after they compliment my trainers ("You've got a bit of a 90s look going on there with your Filas, don't you?").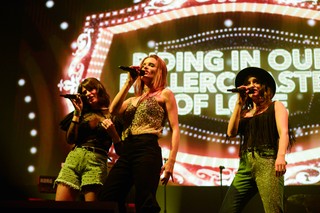 The band are pretty open about the reasons why this event has drawn such a big crowd. "I think people just love nostalgia, don't they?" says Keavy. "The 90s were such a good time, and the music was all about fun, dancing and having a laugh. Our fans at the time were very young, from the ages of six up until early teens. Now, they're in their twenties and early thirties and it's just good for them to remember what it was like to have no responsibilities." Besides what I presume are financial motivations, the band has reunited for the pleasure of performing without the same pressures as during their heyday. As Edele puts it, "This time around we just come back to have fun with each other. We know we put on a good live show so it's all about fun. Last time around, we had the pressure to keep up number 1 records all the time. Now, the audience are already fans."
Her comments aren't exactly shocking, that's for sure. But what else are we to expect from an act allowed to come back from the dead by fans willing to pay to see them 20 years later? Easy applause and a ready-made audience must have a magnetic appeal for nostalgia acts like B*Witched. However, this is also what makes throwback concerts such a hot ticket for promoters. Without the risks associated with trying out new acts or untested material, it's easy to drum up interest and keep the customer satisfied with pre-established hits. Now that the 00s children are coming into financial independence, the music industry is ready to convert their childhood memories into easy cash.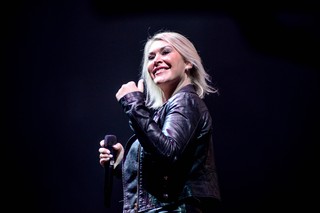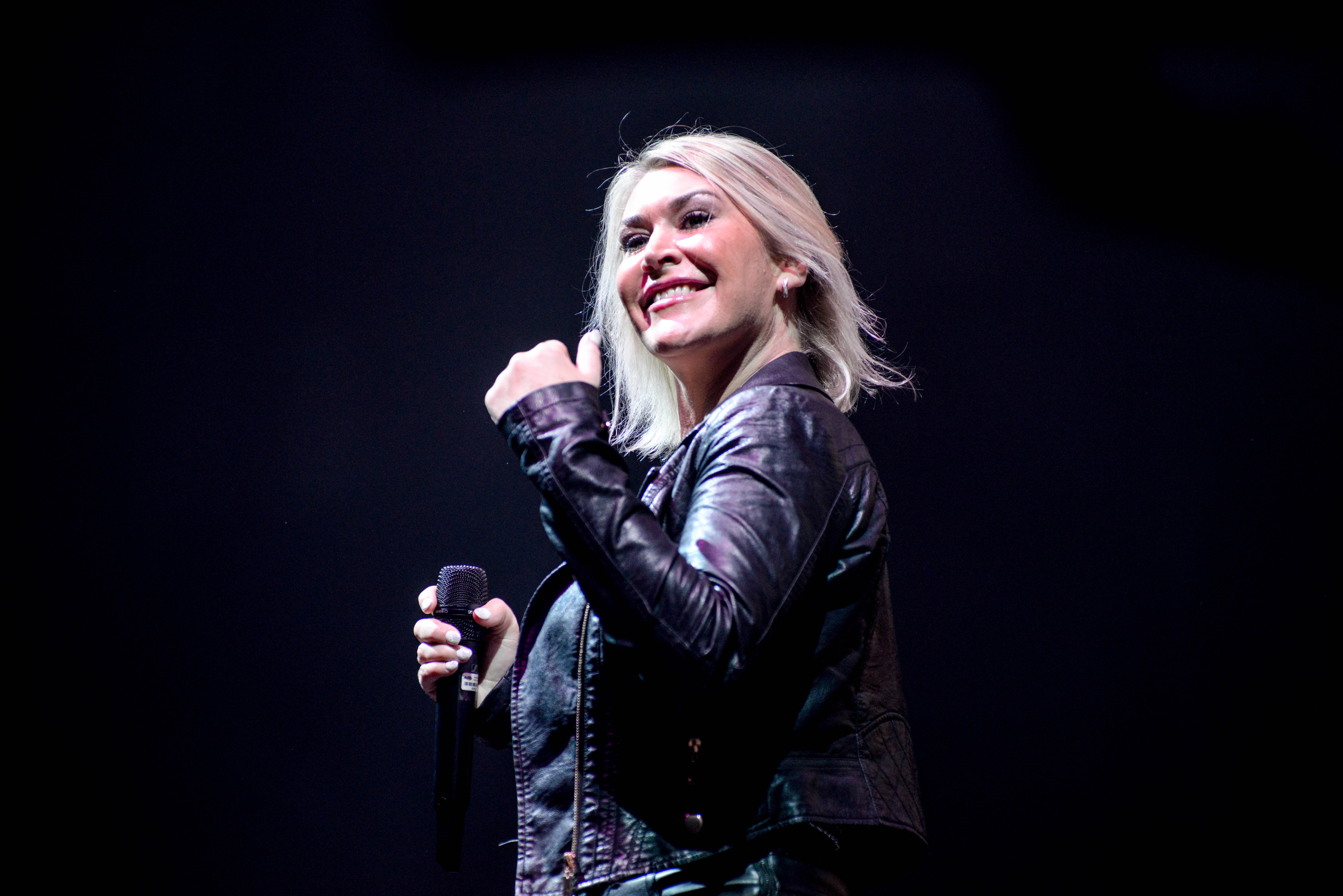 Re-entering the main event, I find the crowd considerably more energetic, singing along to 5ive's "Keep On Moving", a song I cannot consciously remember listening to at any point in my life, but which I somehow know all the words to. S Club 3 then desperately try and fill out hit songs meant for a much larger cohort, but by this point everyone's too pissed to care about the quality of the performance, and are dancing along away. Soon after, I see B*Witched once more, this time under the venue's bright lights. Still up for their signature Irish jigs, they inspire a host of copycat dance moves in the audience and I find myself getting pretty aggressively jostled around in an Irish dancing pseudo-mosh-pit. Soon after, Vengaboys get the audience riled up with their familiar, high-camp hits, and everyone around me is jumping up and down.
It's a true anticlimax as Peter Andre graces the stage for his closing slot. Conscious that he only has one hit, "Mysterious Girl", everyone starts leaving before his set has even properly started. I, for one, join the Andre sceptics outside of the venue and in a bizarre twist of events bump into Bradley from S Club 3 in the car park.
"You're so famous," I say. He smiles, gives me a high five, and laughs.
You can find Megan on Instagram.