On Friday, Andrew Turner, a Conservative MP, announced he is standing down at the general election after he made homophobic remarks during a college visit. Turner, who's held his Isle of Wight seat since 2001, is said to have told students that homosexuality is "wrong" and "dangerous to society".
It's the second time LGBT rights have come to the fore during the election campaign, after Liberal Democrat leader Tim Farron had his views on gay sex questioned a couple of weeks ago. But disappointingly, Turner isn't the only MP with a problematic stance on LGBT issues. Here are five MPs from three different parties who've consistently voted against improving gay rights in the UK.
Sir Edward Leigh (Conservative)
Knighted in 2013 for "public and political service", the Conservative MP for Gainsborough has a terrible LGBT voting record. In 2000, he campaigned to save Section 28, the now-repealed legislation banning schools in England and Wales from "promoting" homosexuality. He also tried to sabotage 2004's civil partnership legislation by arguing that the rights it sought to create for gay and lesbian couples should be extended to siblings, carers and other people in non-sexual relationships. Unsurprisingly, he repeatedly voted against equal marriage when the Marriage (Same Sex Couples) Bill was making its way through parliament in 2013. Leigh has held his seat since 1983, and had a 15,000+ majority at the last election, so it's safe to presume he's not going anywhere.
David Crausby (Labour)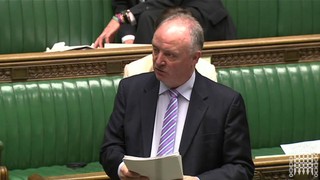 The Labour MP for Bolton North East voted against equal marriage, against the repeal of Section 28 and against 2002 legislation securing adoption rights for same-sex couples. Earlier this year, Stonewall's co-founder Michael Cashman criticised Jeremy Corbyn for still signing off on Crausby's knighthood. Without a trace of irony, Crausby responded by saying that Cashman should be "more tolerant". Defending his LGBT voting record, Crausby pointed out that he voted in favour of civil partnerships in 2004, and also voted to reduce the same-sex age of consent in 2000. However, he clarified his stance on gay couples adopting by saying: "You can call me old fashioned, but I have always believed that, for children, it is a good thing to have parents of different genders."
Nadine Dorries (Conservative)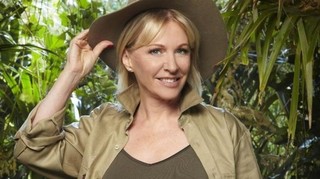 The Conservative MP for Mid Bedfordshire is probably best known for her controversial stint on I'm a Celebrity...Get Me Out of Here! Because she agreed to appear on the ITV reality show without telling the Chief Whip, she was temporarily suspended from the parliamentary Conservative Party in late-2012. Sadly, this didn't stop Dorries from repeatedly voting against equal marriage in 2013 – and some of the nonsense she spouted at the time is definitely worth revisiting now. "Gay marriage is a policy which has been pursued by the metro elite gay activists," she wrote in 2012. "I have yet to meet a gay couple in my constituency or beyond who support it; in fact, the reaction has been quite the opposite. Great Britain and its gay couples don't live on Canal Street in Manchester, shop in The Lanes in Brighton or socialise at Gaydar in London."
John Pugh (Liberal Democrat)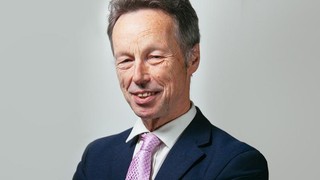 Just four Liberal Democrat MPs voted against equal marriage in 2013, and Pugh is the only one who still has his seat. "I do not believe I am homophobic and am comfortable with Civil Partnerships legislation and the protection that offers to those in long-standing gay relationships," he wrote in a letter to his Southport constituents at the time. "My fundamental objection against the government's proposal [to introduce equal marriage[ is that it achieves none of its objectives and weakens the link between marriage and the family." The following year, Pugh was absent for a vote on making same-sex marriage available to armed forces personnel outside the UK.
Liam Fox (Conservative)
Theresa May's Secretary of State for Trade has a remarkably consistent LGBT voting record: since he won his North Somerset seat in 1992, he's voted against every single gay rights bill. Fox's apparent distaste for LGBT equality could stretch back even further: the BBC reports that he may have stood down from his student union after an LGBT group was allowed to join. Before he voted against equal marriage in 2013, Fox called the legislation "a form of social engineering" and claimed it was "divisive, ill thought through and constitutionally wrong". In 2014, he underlined his position by voting against legislation seeking to make same-sex marriage available to armed forces personnel outside the UK.