Welsh TV is Having a Moment
Behold the rise of "Celtic noir".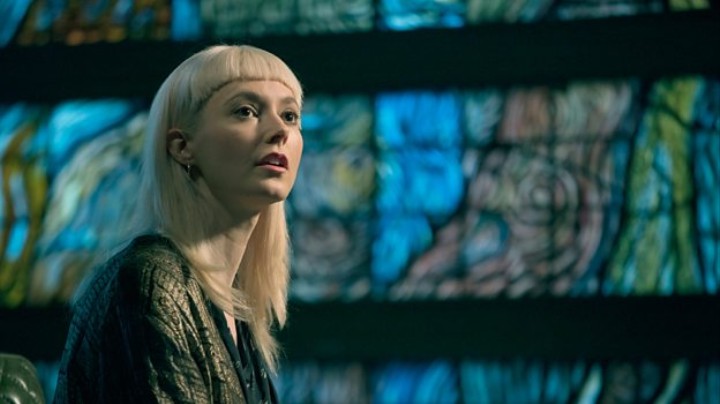 Image via BBC One
Wales has always been a popular backdrop for film and TV set in the UK (not to mention a bunch of fantasy worlds). Rhossili Bay in Swansea is one of the main locations for Britannia, Cardiff Bay stands in for London and various alien universes in Torchwood, and Dobby famously died on the banks of Freshwater West in Pembrokeshire.
Until recently, any mention of Wales and TV in the same breath just triggered a series of unfortunate Gavin & Stacey impressions, but over the last 12 months it's taken on a significance beyond popularising the phrase "a cheeky finger". After providing the settings for a run of successful TV thrillers, Wales has officially overtaken Scandinavia as the home of The Spooky Drama™.
To recap: The Spooky Drama is a genre in which the protagonist – usually a tortured member of law enforcement – is tasked with solving a mystery that intersects with their personal problems in various wild and unforeseen ways. Think Scandinavian noirs like The Killing and The Bridge, the success of which has at least partly inspired the rise of gloomy whodunits, like Broadchurch, in the UK. These shows are usually set somewhere remote and moody – lots of dense woods, volatile coastlines and quiet close-knit towns which mirror the drama of the story to the degree where the setting is usually considered a cast member in itself.
It isn't surprising, then, to see coastal south/west Wales and rural mid-Wales appear as the tone-setter in an increasing amount of TV shows. Having spent half of my life in those places, I can confirm that if there's one thing Wales has an abundance of, besides castle ruins and alcoholics, it is brooding scenery. It's a landscape custom made for people to stand about on, staring wistfully into the middle distance. It's been a muse for poets, painters, musicians – but the reluctance to air overtly Welsh storylines outside of regional channels has meant the landscape usually appears divorced from context; chosen because it can be souped up through CGI to resemble Pompeii for an episode of Doctor Who, rather than because it's an integral part of the storyline. But over the last few years, that's started to change.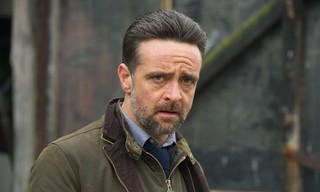 The recent wave of "Celtic noir" kicked off in 2013 with Hinterland – essentially Aberystwyth's answer to The Killing. It aired in Welsh on S4C under the name Y Gwyll (which translates to The Dusk) and bilingually on BBC One Wales, making it the first BBC drama to feature dialogue in both English and Welsh. It was also acquired by Danish broadcasters and picked up by Netflix, marking the first time an original Welsh drama was made directly available to US audiences.
According to an interview with The New York Times, when Hinterland creators Ed Thomas and Ed Talfan were pitching the show to S4C they said it would function both as entertainment and as a way to showcase the country's culture and scenery – appealing directly to the lack of Welsh landscape and language on mainstream channels. Fast forward four years and, at the risk of calling it a trend, there seem to be more shows than ever not just made in Wales, but – crucially – about it.
Shortlisted for a Writers Guild Award, last year's Bang became the first TV drama to be set in the steel town of Port Talbot. Despite its cinematic roots (Richard Burton and Anthony Hopkins were born in the area, and it's where Michael Sheen grew up) it seems to have been shunned by screens big and small. So Bang has the privilege of being the only thing to put Port Talbot on the map for something besides debates over air pollution and what's worse for the steel industry: Westminster or Brexit.
The landscape – a contrast of rolling green hills, industrial estates and sandy beaches – makes it automatically evocative. All any half-arsed photographer would have to do to get a decent shot of Aberavon Beach is point a camera at it and up the contrast. "I could not believe that nobody had rooted a drama series in the area before," the show's creator, Roger Williams, told The Guardian. "It looks so beautiful on the screen."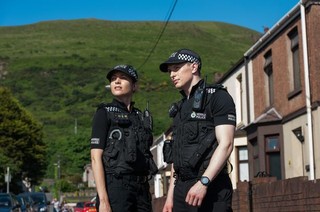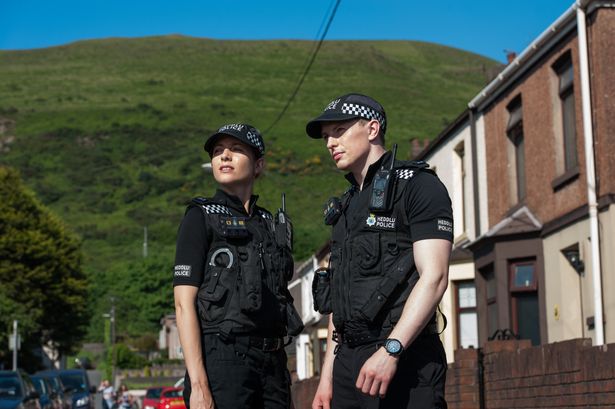 Billed as a crime drama about "blood, love and human relationships", Bang revolves around policewoman Gina and her "loner" brother Sam, who comes into possession of a gun under ~mysterious circumstances~ and uses it to do a bunch of crimes. The duo are based on a real family of Welsh speakers from the area whose bond is rooted in both traumatic childhood experience and being Welsh speakers in an area where the predominant language is English. Creator Roger Williams wanted this conflict reflected in the show, and as a result it became the first series on S4C to feature dialogue in Welsh and English. This also makes it iPlayer-friendly, and the rights have already been sold to Sweden, who seem to have reciprocated our affinity for gnarly crime with subtitles.
More recently, there's been Requiem (2018), a BBC One series about a professional cellist called Matilda who visits the fictional Welsh village of Penllynith with questions about her #identity and #past after her mother is, uh, murdered by ghosts. Produced by the same company as The Missing, it has all the hallmarks of a classic crime thriller but leans heavily into the occult, which makes it feel less like a typically British series and more like True Detective via a particularly off-kilter Effie episode of Skins. Between all the lingering shots of the woods, threads of local mythology and slaughtered fields of sheep, Requiem is imbued with a Welshness that very much exists in atmosphere rather than words. There are flashes of Twin Peaks in sensibility if not style, if Dale Cooper was a millennial waif with a blunt fringe.
Although it's rooted in Wales, Matilda herself is English and the series begins in London, which is perhaps what swung Requiem straight into the hands of BBC One rather than having to prove itself on regional channels first. When asked about the location choice, creator and writer Kris Mrksa told Bradford Zone, "When I visited Wales, I fell in love with the place. It has a mystical feel, and the history there is very palpable. There is a druidic vibe there, too. Matilda and Hal are quickly drawn into that world and enmeshed in it [...] The Welsh town becomes a character in its own right."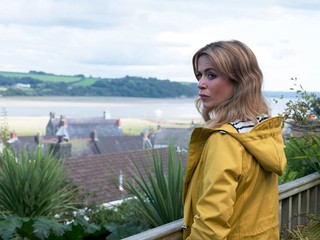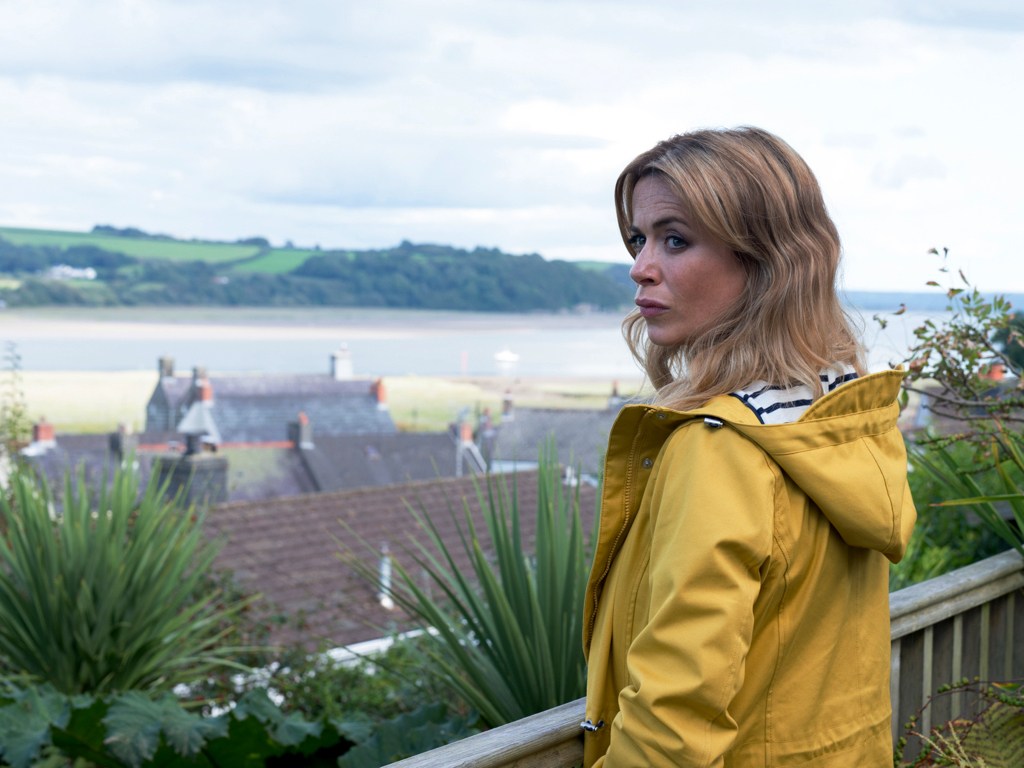 Finally, there's the massively successful Un Bore Mercher/Keeping Faith (2017) about a Welsh lawyer whose husband mysteriously disappears. Like Requiem, it's set in a small fictional town, and like Hinterland and Bang it's filmed bilingually. Eve Myles, who is from Ystradgynlais – but whose first language is English – learned Welsh specifically for the role of Faith, a career person, mother of three and an absolute pisshead. For whatever reason (see the aforementioned) people have gone absolutely mad for it. It aired on BBC Wales to the tune of 300,000 viewers per episode, making it the most popular show on the channel for over 25 years. It's also the most downloaded non-network show on iPlayer, with over 8.5 million downloads at the time of writing.
Of course, none of this is entirely groundbreaking. In many ways, 1990s police detective series A Mind to Kill is a precursor to Hinterland, filmed and set in Aberystwyth as well as airing in both English and Welsh. The surreal 1960s series The Prisoner – which sees a former government agent known only as Number Six wake up in an idyllic-looking seaside town that turns out to be a prison – is set in the tourist village of Portmeirion. A hodgepodge of brightly-coloured buildings and elaborate botanical gardens, Portmeirion was designed and built by a British architect in the style of an Italian village, which is an extremely disarming thing to exist bang in the middle of the North Walian coastline. There's also the 2000s run of crowd-pleasing comedies like High Hopes, Gavin & Stacey and Stella, as well as Geordie Shore knock-off The Valleys, a missed opportunity for greatness of which we do not speak.
But those were all about people, or rather, characters. "Celtic noir" is introspective. It's about the brick and mortar of a place, and how that's reflected through human emotion and behaviour, rather than the other way around. It's about Wales itself.
Edit: A previous version of this article cited a report that Port Talbot was the most polluted town in the UK, which has now been dismissed as Fake News.