After last week's school shooting in Parkland, Florida, Senator Marco Rubio said "none of the gun laws that have been proposed here in Washington would have prevented" the massacre that left 17 students and teachers dead. But that hasn't stopped activists from demanding stricter gun control in the state—like the group trying to grab the senator's attention by taking a page from Hollywood's playbook, the Washington Post reports.
On Friday, the social justice group Avaaz sent three trucks on a nine-hour tour of Miami, each carrying a billboard inspired by Martin McDonagh's award-winning film, Three Billboards Outside Ebbing, Missouri. "SLAUGHTERED IN SCHOOL," "AND STILL NO GUN CONTROL?" the signs read. "HOW COME, MARCO RUBIO?"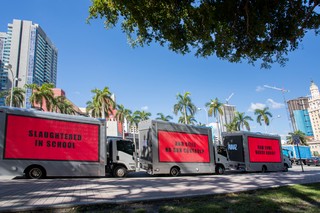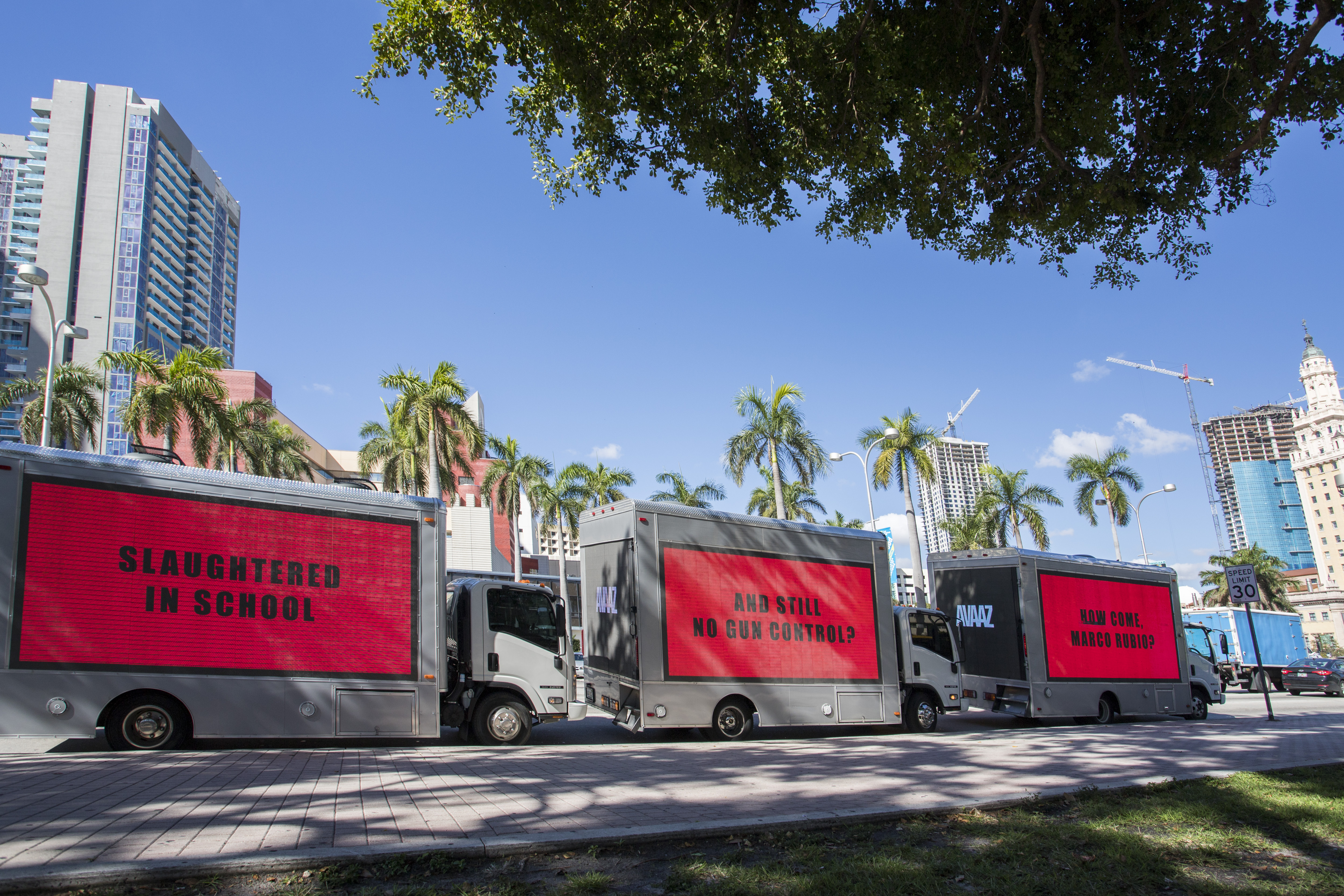 The trucks reportedly spent about an hour circling Rubio's office in Miami hoping to catch the senator's eye during his trip to visit the site of the shooting. Although Rubio hasn't responded to the billboards, Avaaz's deputy director, Emma Ruby-Sachs, hoped he noticed them.
"The senator has taken fire across the country for his toothless response to the shooting, calling it 'inexplicable,'" Ruby-Sachs said in a press release. "We call that 'inexcusable.'"
Avaaz's billboards were modeled after the billboards an outraged mother (Frances McDormand) puts up in Three Billboards, months after no arrests have been made in connection to her daughter's rape and death. Real-world activists have also adopted the fictional tactic in London, where three billboards were used to raise awareness about the slow-moving investigation into the Grenfell Tower Fire, which left dozens of people dead last June.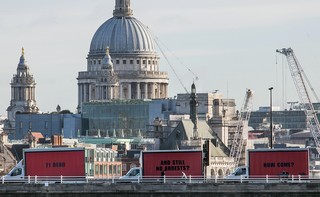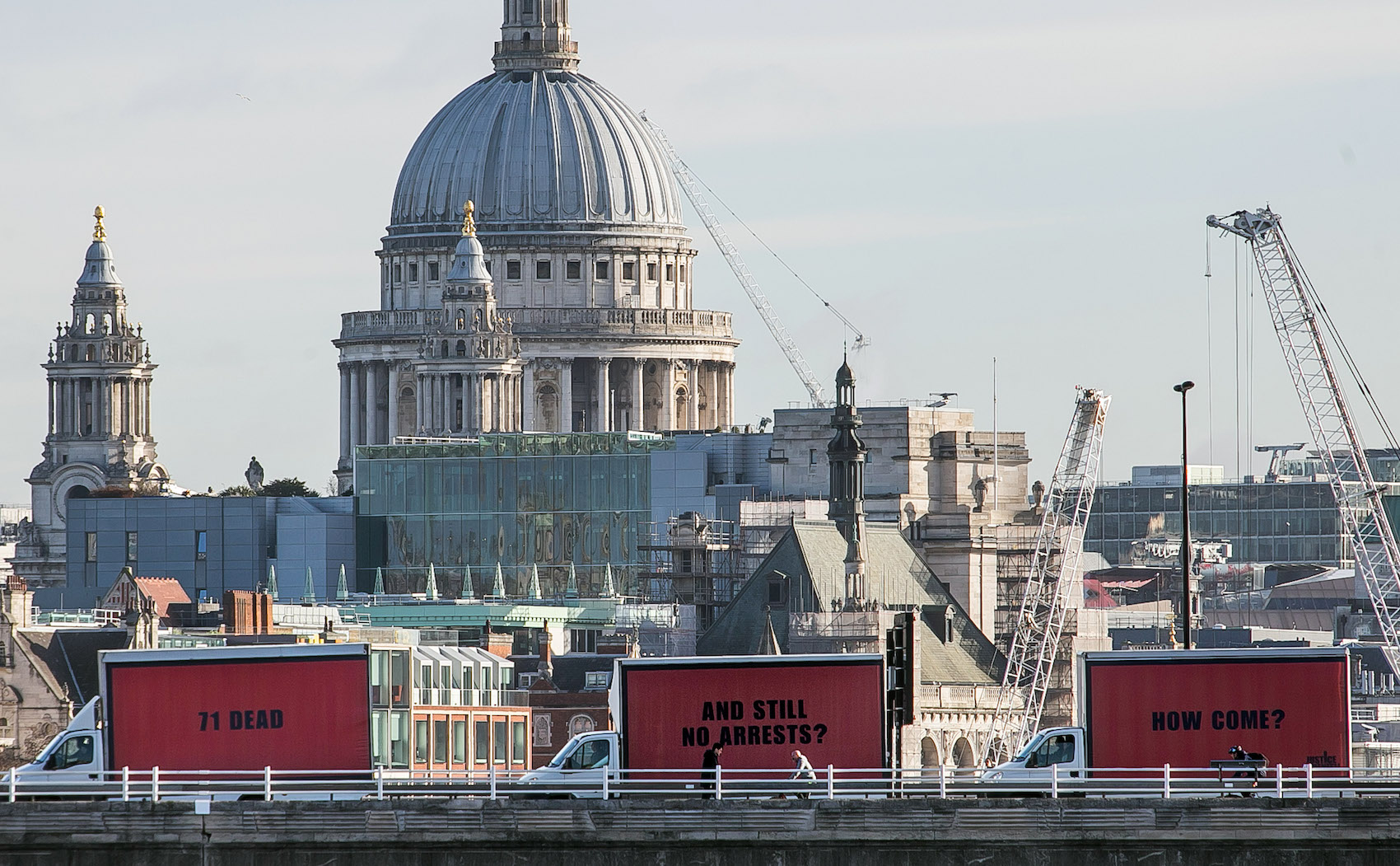 Meanwhile, activists in Florida are clamoring for lawmakers to take action on gun control, with some of the strongest pleas for reform coming from survivors at Marjory Stoneman Douglas High School. A group of teenagers at the school are now organizing a rally in Washington, DC, against gun violence in March, coinciding with other protests planned across the country.
Sign up for our newsletter to get the best of VICE delivered to your inbox daily.

Follow Drew Schwartz on Twitter.
Related: We Spoke to a Survivor of the Florida School Shooting
This article originally appeared on VICE US.