So fuckity-bye then to the Britain First Facebook page, which was shut down today because it breached the social media platform's community standards. With almost 2 million likes, the page made Britain First the biggest political party on social media, while being a total irrelevance by any IRL metric. Now I guess they'll just be an irrelevance.

In a statement, Facebook said, "Content posted on the Britain First Facebook Page and the Pages of party leaders Paul Golding and Jayda Fransen has repeatedly broken our Community Standards. We recently gave the administrators of the Pages a written final warning, and they have continued to post content that violates our Community Standards."

Britain First seem to have been anticipating that their page would get shut down, as recent posts often included an encouragement to like the page of their leader Paul Golding, "for more great videos". In the event, the Britain First leaders' pages have been shut down as well. Anti-racist research group Hope Not Hate have pointed out that with the leaders in jail, there could now be problems behind the scenes over the group's assets.

Reportedly, the content that got the page shut down was a photo of the group's leaders with the caption "Islamophobic and Proud", a caption comparing Muslim immigrants with animals, and multiple videos posted deliberately to incite hateful comments against Muslims.

It's ironic that such clearly offensive stuff put the page out of business. What popularised the page was not so much open Islamophobia – though that was never far away, and ubiquitous in the comments – but hum-drum bigotry that your granny wouldn't be ashamed to share. In its heyday, you would have seen your vaguely conservative uncle, or someone you forgot about from your 6th form history class sharing, say, a run of the mill poppy meme on Remembrance Day, via Britain First, but without necessarily knowing they were pushing something by a group that wants Halal meat banned.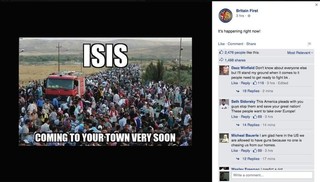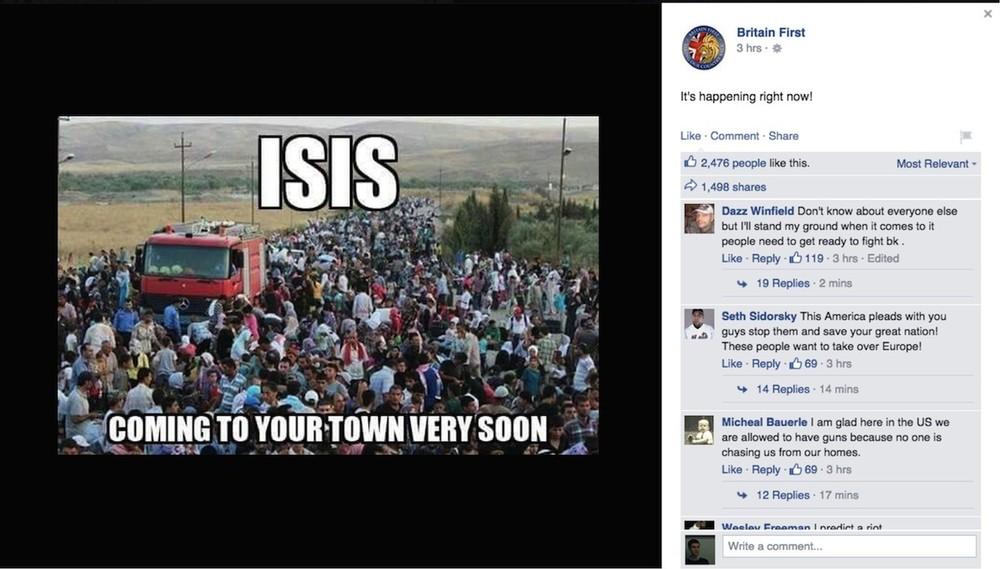 The more normal content swam along in a flood of xenophobia, punctuated, apparently, by stuff that Facebook has finally deemed beyond the pale. Often, the page would simply post a news story about refugees from any of your favourite bigoted right-wing news websites, but often pushed with an even more reactionary or sensationalist comment from Britain First. There was a time when you really had to wonder how much traffic British tabloids were getting from a far-right organisation. They also had a strong line in memes, particularly ones that asked the reader to agree with a simple sentiment, like: "Share if the Queen makes you proud to be British". They also did some early fake news during the 2015 refugee "crisis".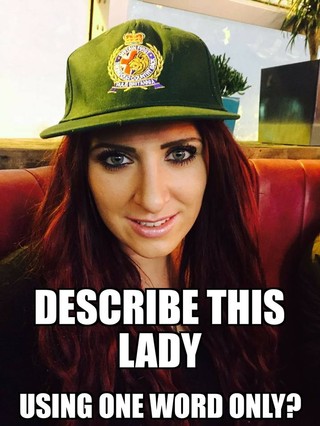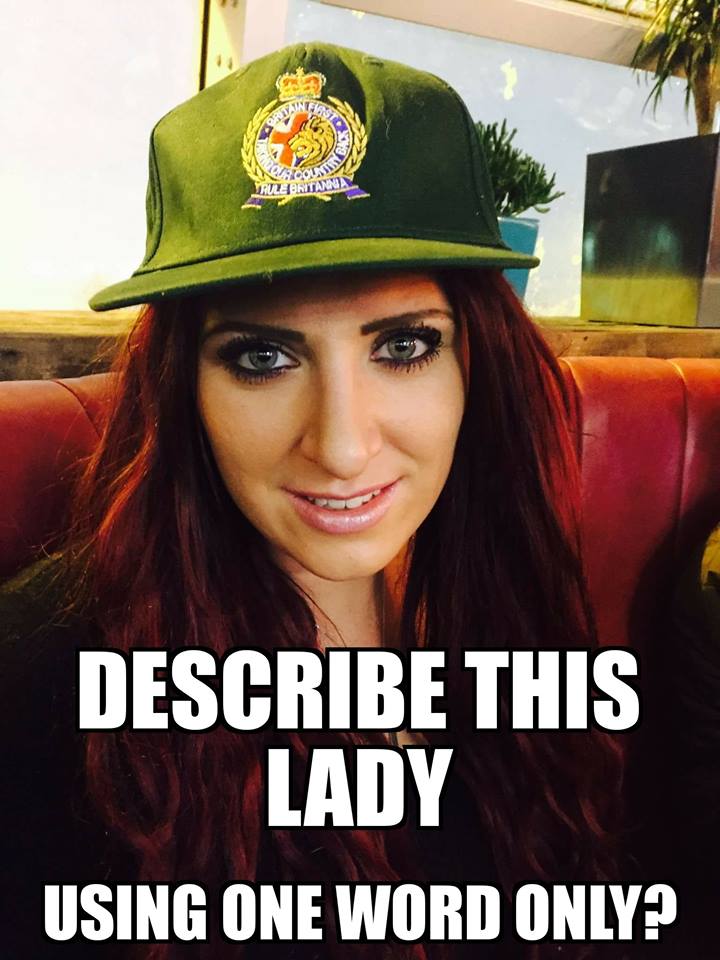 The ban comes in the context of the government turning up the heat on social media platforms that allow the publication of abusive material, but, in truth, the Britain First page no longer that influential. Changed Facebook algorithms mean that fewer people would have been seeing their posts. That said, they were still getting thousands of "likes" on their posts today, just before getting shut down. They hadn't gone away. It was only in January that Donald Trump re-tweeted three videos posted by Jayda Fransen, catapulting Britain First to a brief moment of unexpected notoriety. Their Twitter page was also recently shut down.

Their final posts on Facebook involved shameless promotion of the Britain First leaders, Paul Golding and Jayda Fransen, as well as updates on their trail, which saw the pair jailed for religiously aggravated harassment. Posts like, "Describe this lady using one word only?" elicited one word answers such as "Fearsome warrior and a true figure of a woman who loves her nation and it's [sic.] heritage." In terms of quality content, the page is truly a great loss.